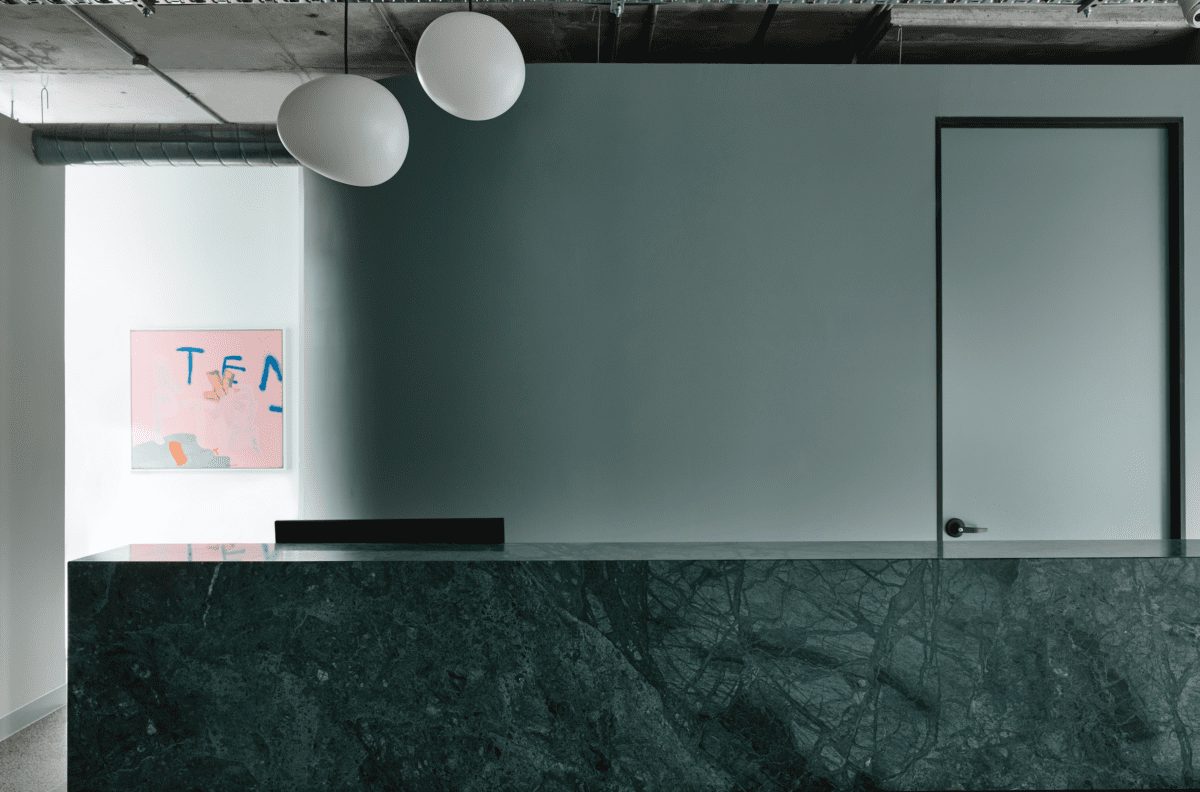 This workspace and clinic delivers a state-of-the-art medical centre experience focused squarely on the wellbeing of its staff and patients
Situated in the dynamic and culturally vibrant heart of Collingwood, one of Melbourne's hippest neighbourhoods known for leading the way in food, culture and late-night fun, Collingwood Medical is a local clinic that puts the wellbeing of its staff and patients at the heart of everything it does.
Australian architecture practice McCluskey Studio was recently enlisted to give the space a much-needed update. Spanning across two levels, the interior takes cues from the architectural form of the building in which it resides, the latter featuring an eye-catching facade and grass green outdoor staircase.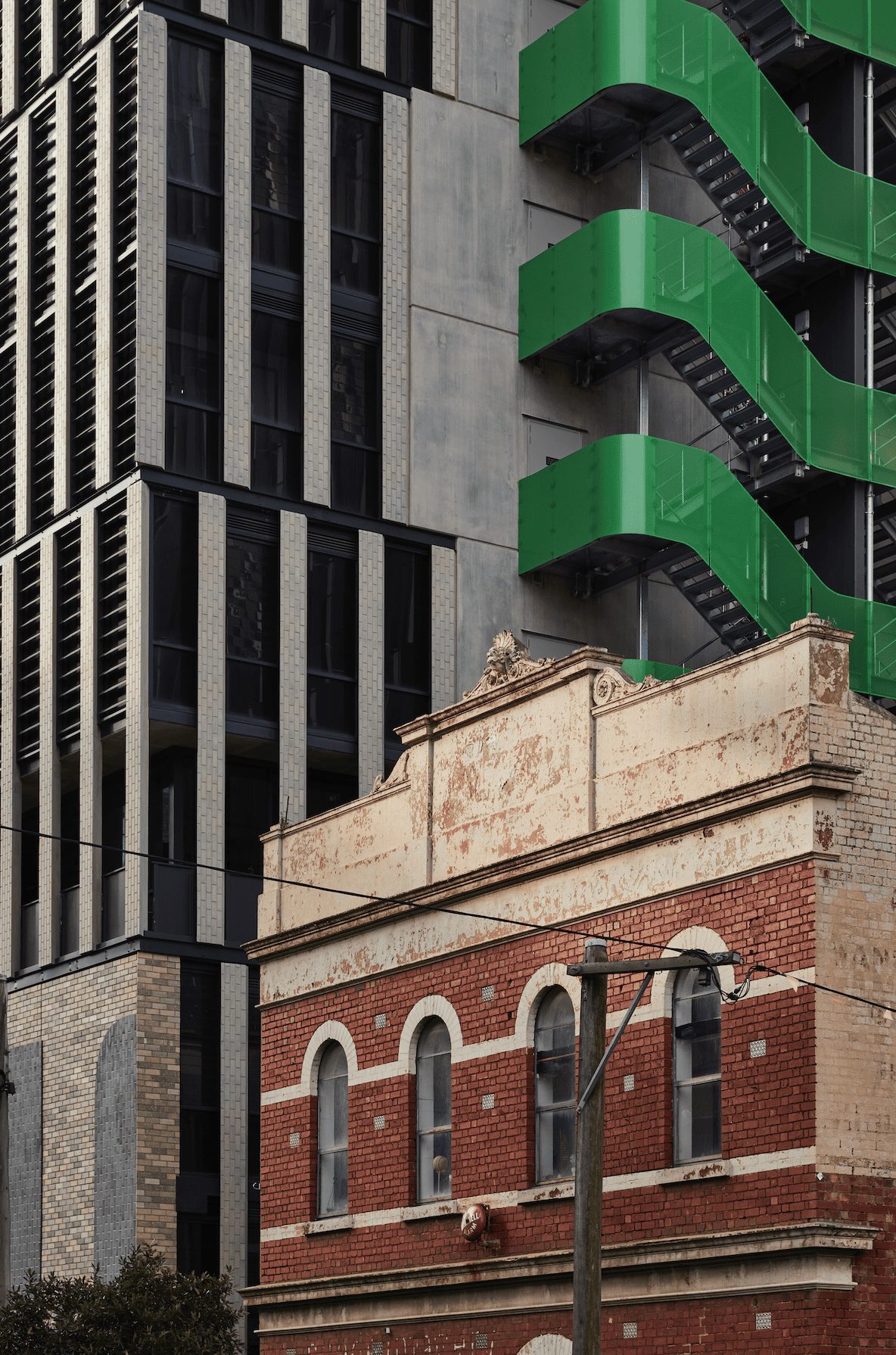 Upon entering the space, and as the lift doors open, the green detail that weaves its way down the exterior of the building reemerges in the form of a deep green natural stone, anchoring the practice in the reception area and immediately delivering a sense of calm and relief.
McCluskey Studio used a neutral palette throughout the space, which is set against more industrial forms, speaking directly to the history of its context. Curved walls lead patients to treatment rooms that are wrapped in natural light, drawing the eye out and across the skyline.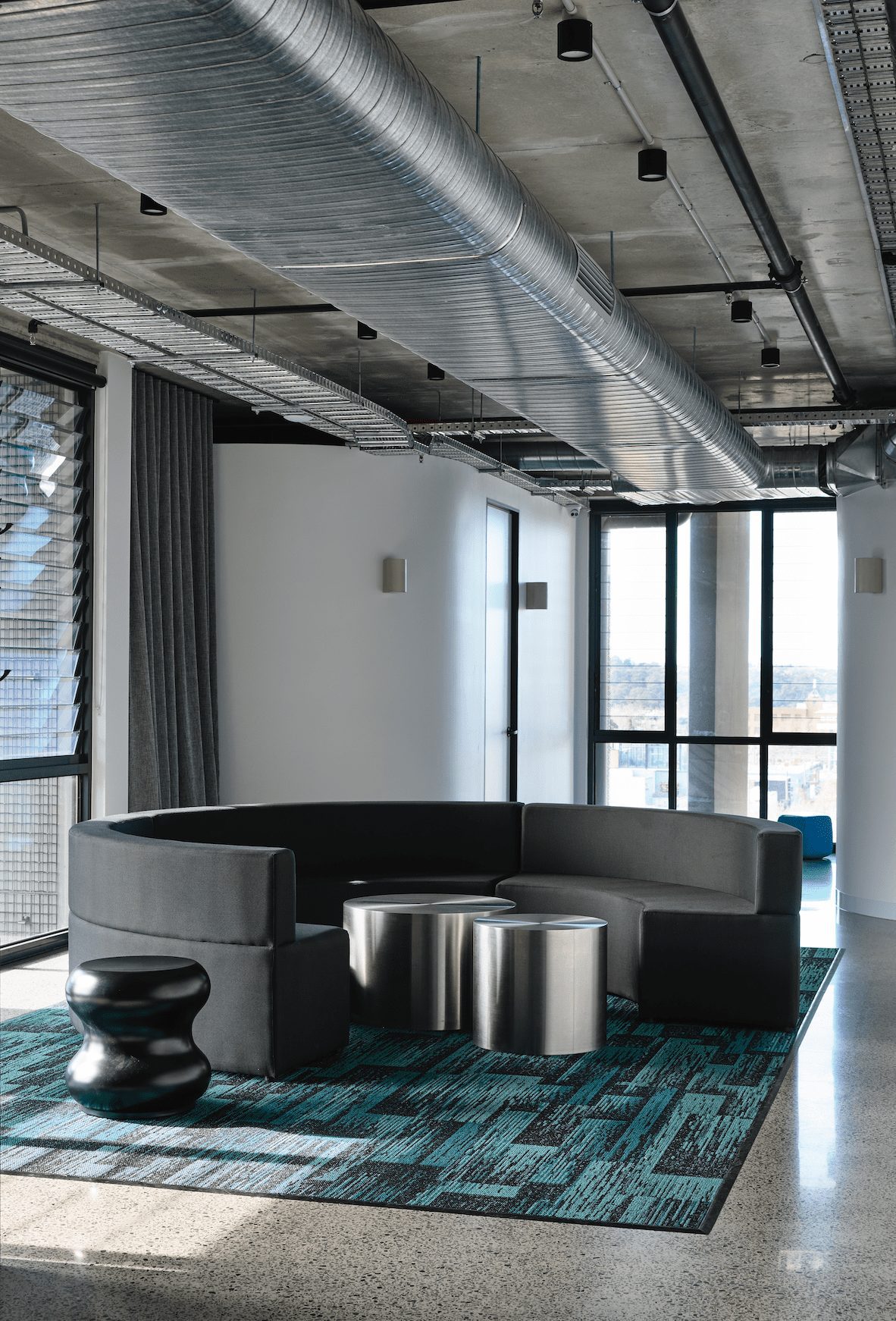 The entrance is dressed with cool metallic finishes and touches of black. Rounded curves add an inviting touch and create a soft enveloping feel in the rooms for patients and staff alike. In direct contrast with the industrial feel of the building, the forms add interest and soften the sharper edges of the architecture.
Furthermore, the architects incorporated office art to banish bare walls and inspire productivity. The soft pastel tones add colour to the otherwise neutral space. A clever way to add personality and convey the company's values and style, the artworks create a sense of comfort and homeliness.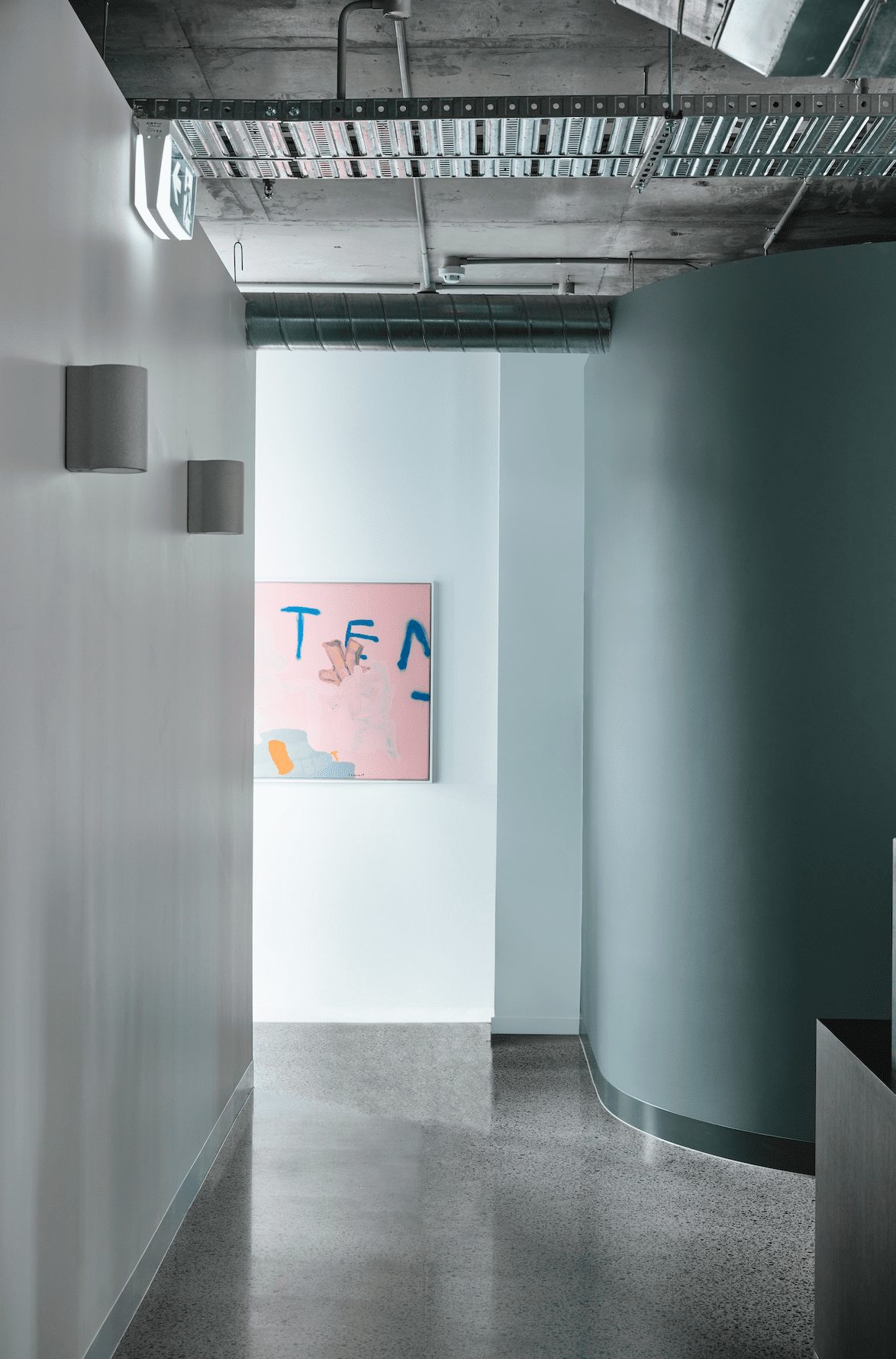 Meeting rooms, which are sub-divided from the main open-plan space, are enclosed behind a glass wall for added privacy. The spaces can be easily opened up when needed by sliding the doors into pockets hidden within the wall.
Their sleek design and flexibility creates simple space solutions using moveable walls and sliding partitions, allowing staff to adjust the existing floor plant to meet their needs. This flexibility is becoming increasingly important in workspaces as businesses may increasingly need to adapt to unexpected changes and demands in the future as Covid-19 has shown.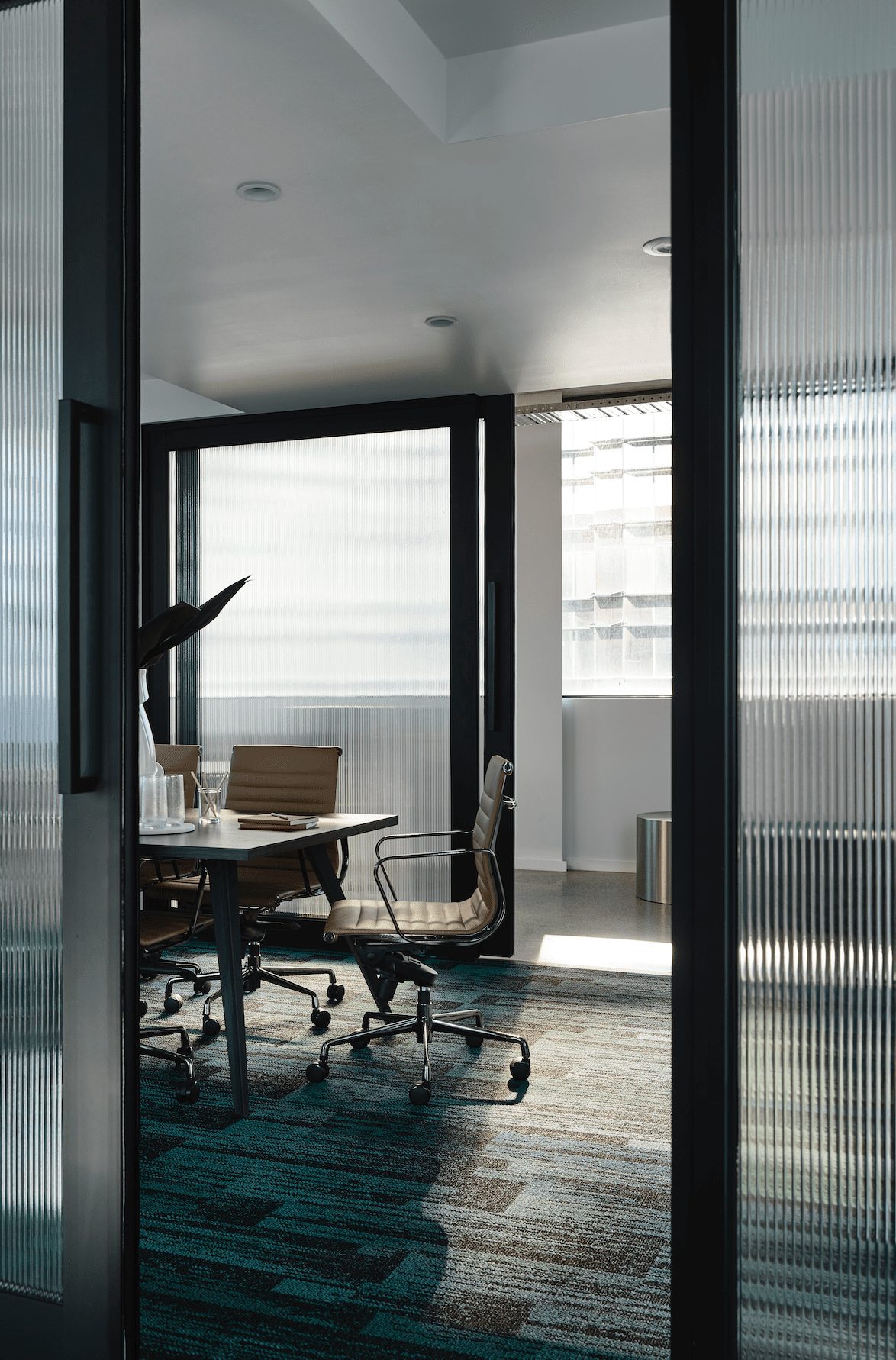 Creating an elegant, uncluttered space that helps make patients and staff feel comfortable and even at home, this workspace and clinic is a haven of calm. McCluskey Studio has designed a calm interior aesthetic with soothing touches and exquisite details using the bare essentials to create a simple and elegant interior.
Allowing one to breathe, think and take a quiet moment of solace, before re-entering the hustle and bustle of the world waiting below, this sophisticated space is a quiet retreat in the heart of busy Melbourne.
Images by Derek Swalwell and styling by Neighbourhood PS