The Spanish duo developed the visual identity for Resa's second location
Award-winning creative consultancy Masquespacio has just completed the design for a new student accommodation in Bilbao, Spain, which is certainly not your average student residence.
Situated in Spain's northerly industrial port city Bilbao, Resa – one of the country's premier student housing providers – offers next-level student accommodation featuring the look and feel of a hotel but without the price tag.
Bold, textured and diaphanous, the interior design implies easy access at any point. A vibrant colour palette of sunny yellows and millennial pinks adds personality while also creating various zones within the 1850 sq metre open-plan expanse. Providing areas for work, relaxation and socialising, each is unique and tailored to a different aspect of student life, whether study, exercise or rest.
"By using colour blocking we achieved a strong visual impact", shares Ana Hernández, creative director of Masquespacio. "At the same time, we could also create a clear distinction between each zone in this open space."
Within some of these zones, such as the colourful study rooms, Masquespacio has incorporated flexible glass walls to reduce noise. The acoustic glass walls provide near total silence, allowing students to retreat to a quiet study space that will reliably keep intrusive noise out.
Elsewhere, the original brick walls add texture and character to the rooms, while the exposed pipes add an industrial touch, sure to appeal to Resa's design-savvy crowd. There is also a stylish outdoor terrace, featuring bright hues and pink deckchairs dotted throughout, the latter a nod to summer nostalgia.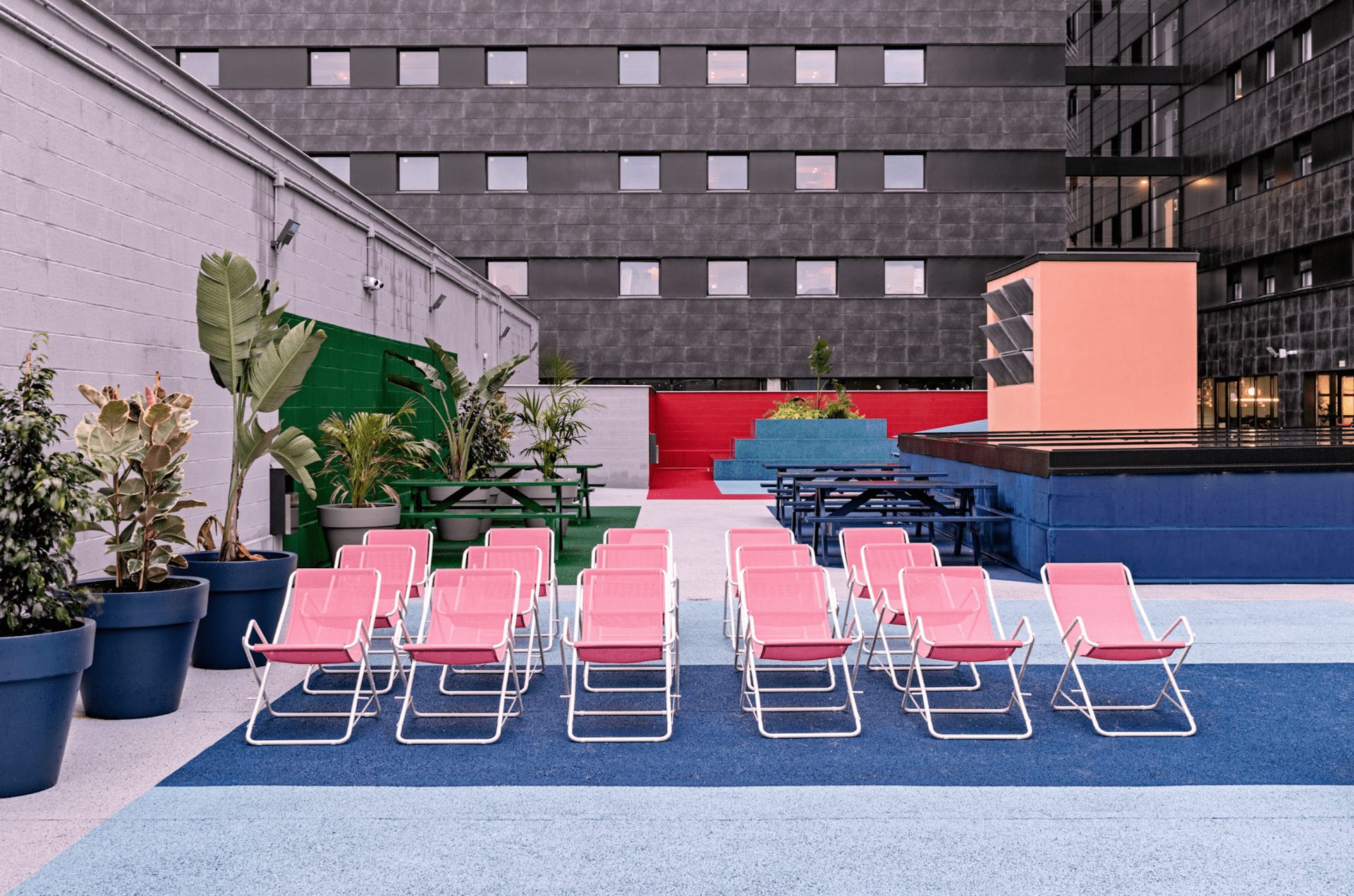 "During the development phase of the brand manual and besides the visual strategy we sought to create the very essence of Resa's residences", adds Christophe Penasse, co-founder of Masquespacio. "It was important to augment the possibilities for students to share experiences as a 'community' within this new space."
Providing students with a home away from home, Resa's latest outpost meets the needs of today's student. Designed with wellbeing in mind, this campus residence demonstrates how well-designed and inspiring surroundings can positively affect student learning. Here, a sense of belonging and the feeling of community is felt as soon as you walk through the door.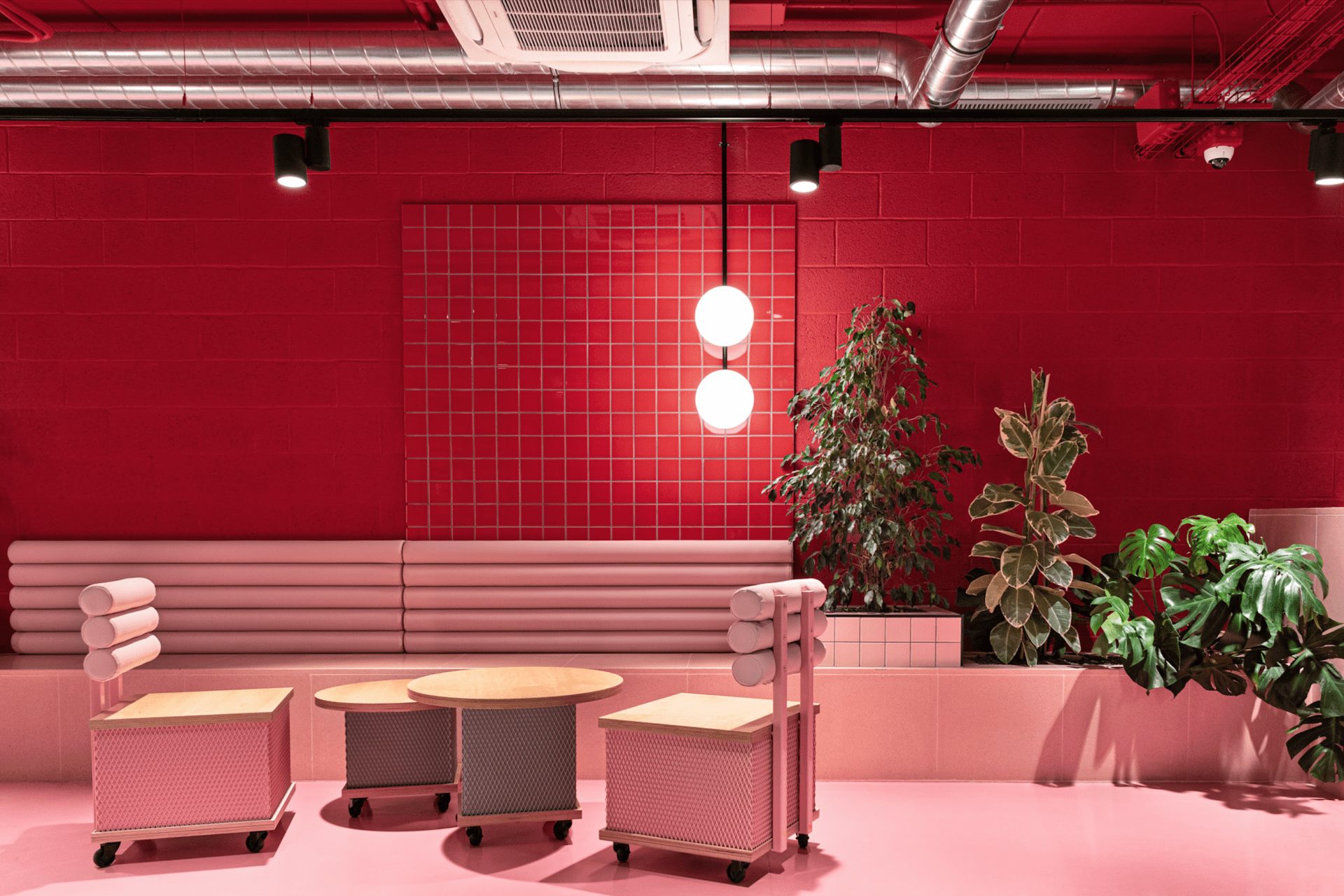 All images by Masquespacio