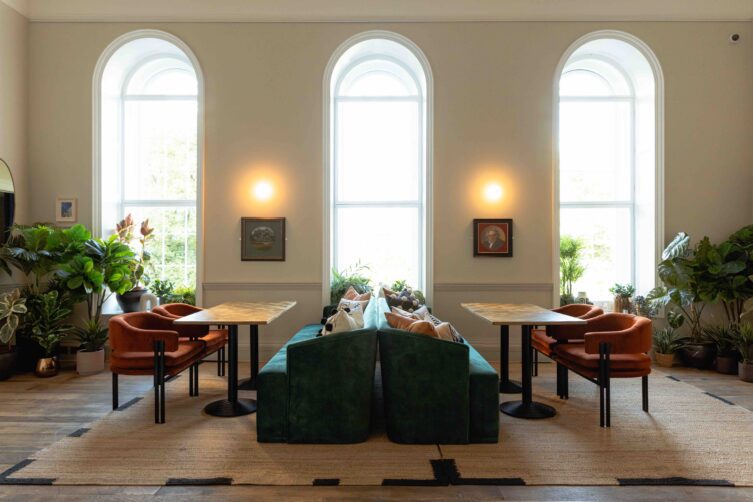 Kindred is an inviting space with interiors designed by Run For The Hills to bring people together
Loneliness is emerging as a real risk to our health, with recent studies showing that its impact could rival smoking, obesity, and physical inactivity – and it's an issue that was exacerbated for many during the pandemic.
The recent trend of "work near home" – rather than "work from home" – is one solution to bring people together. And, it's the driving force behind the new look for Kindred, a relaxed member's space in London's Hammersmith with interiors by Run For The Hills.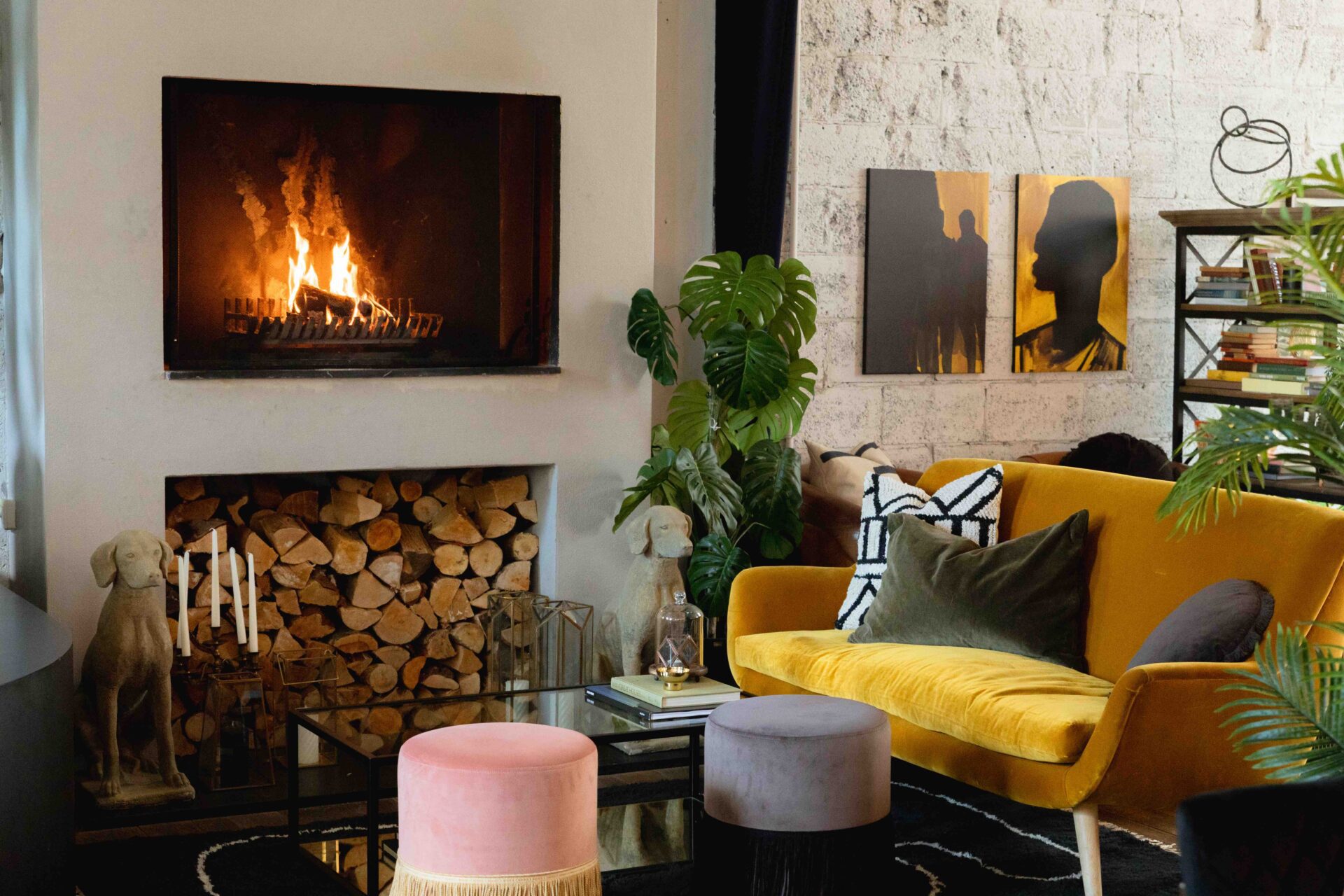 "Kindred is a space that brings people together and reignites a sense of community and connection," says Anna Anderson, founder of Kindred. "One of the ways to reconnect is through work, and the friendships we form throughout our careers."
Located in Bradmore House, a Grade II listed mansion, the Kindred interiors were initially designed by Studioshaw. When the club relaunched post-lockdown, Anderson approached Run For The Hills to oversee the refurbishment. Unlike the UK's notoriously cliquey member's club scene, Kindred is designed to "bring people together, not keep them out". With this in mind, one of the key elements of the brief was to create an inviting space that celebrates the values of community.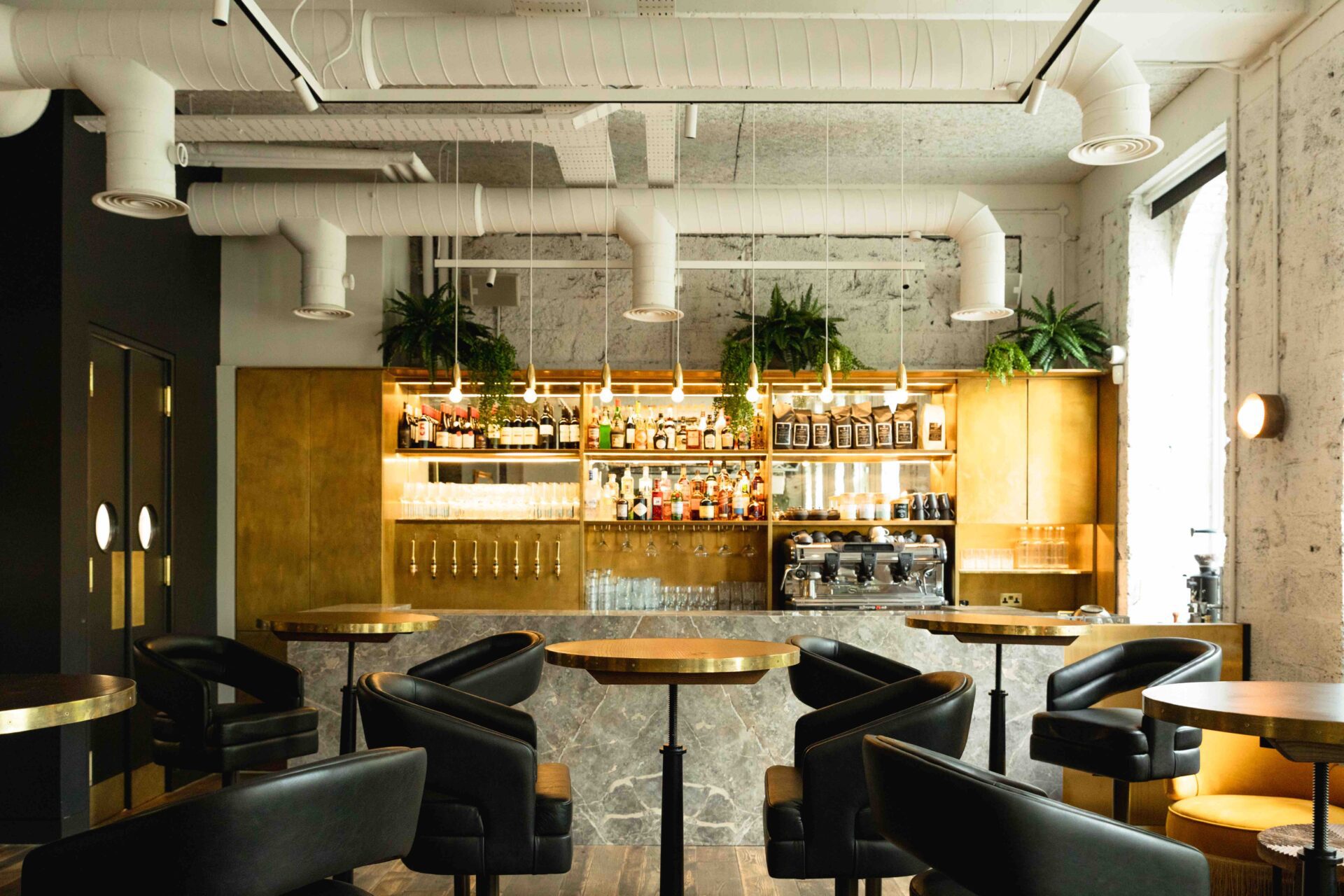 "The initial fit-out had been done excellently, with its dramatic antique brass cocktail bar and raw, exposed finishes playing against the more classical Listed Building backdrop," says Anna Burles, co-founder of Run For The Hills. "So, we focused our decorative scheme concepts on adding yet more heart and soul and creating lots of favourite new spots and comfortable corners for Kindred's member community to connect, work, rest and play."
The open-plan spaces across the first and second floors have been rezoned, with newly defined areas for working, dining, drinking, and socialising. A colourful mix of soft furnishings with lush botanicals clearly defines these new areas while maintaining visual connection throughout, creating a relaxed space with a laid-back glamour.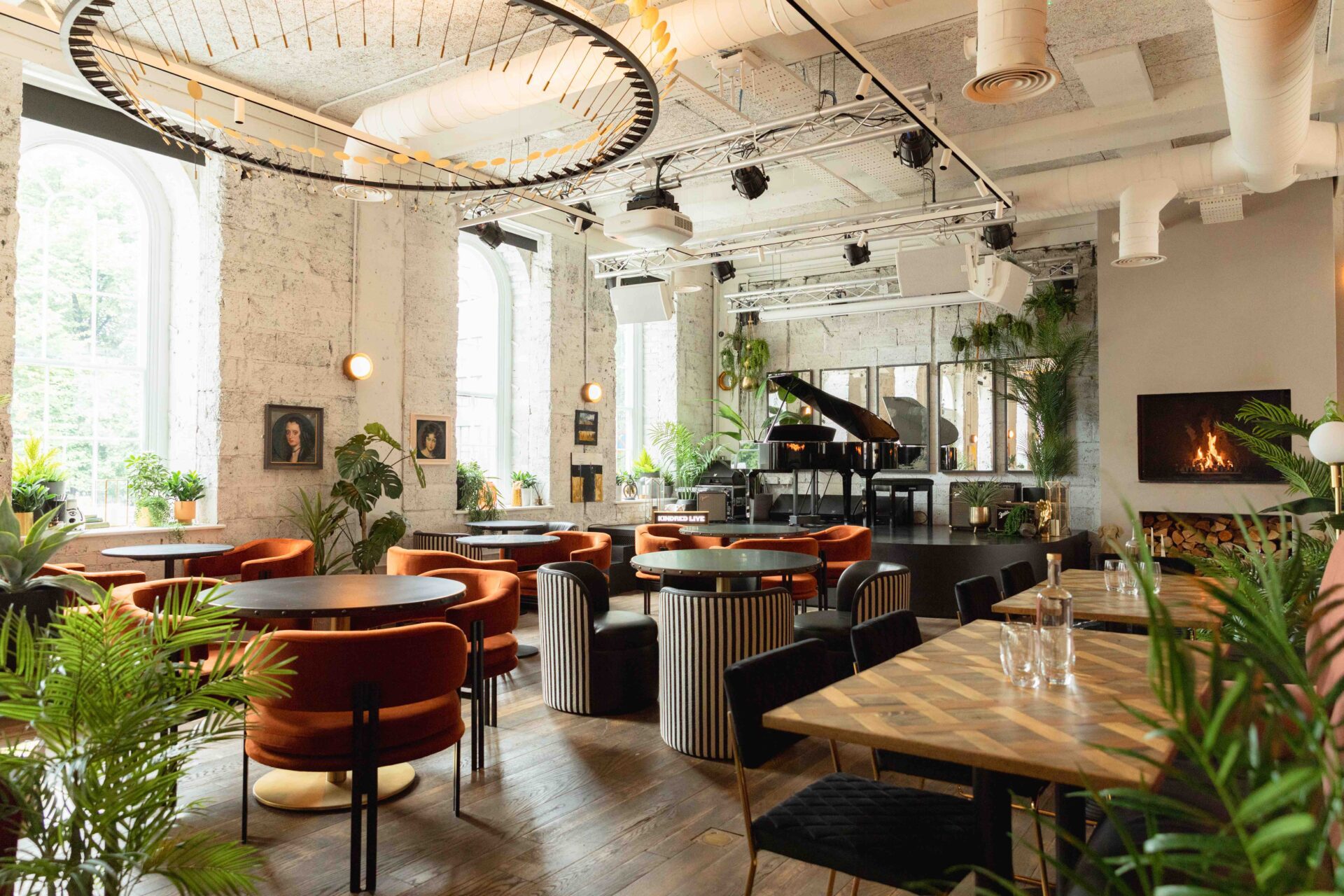 The first floor performance stage – where the 'Kindred Live' events are hosted – has been given a dramatic makeover, and the floor has been rearranged to extend the view across the stage area. Floor-to-ceiling antique mirrors create a sparkling backdrop to the grand piano, and a light box sign clearly signposts the performance area. On the top floor a new horse-shoe shaped bar has been installed, creating yet another area for members to socialise.
"The one word people use when they describe Kindred is 'genuine'," says Anderson. "If there was ever a time for a business owner to behave in a responsible and genuine way, it's now. Kindred is here to provide a genuine and welcoming space and reignite a sense of community."
Images by Valentino Blas
Enjoyed this article?  Read more: Trifle* adds unexpected pops of colour to interiors of coworking space in East London