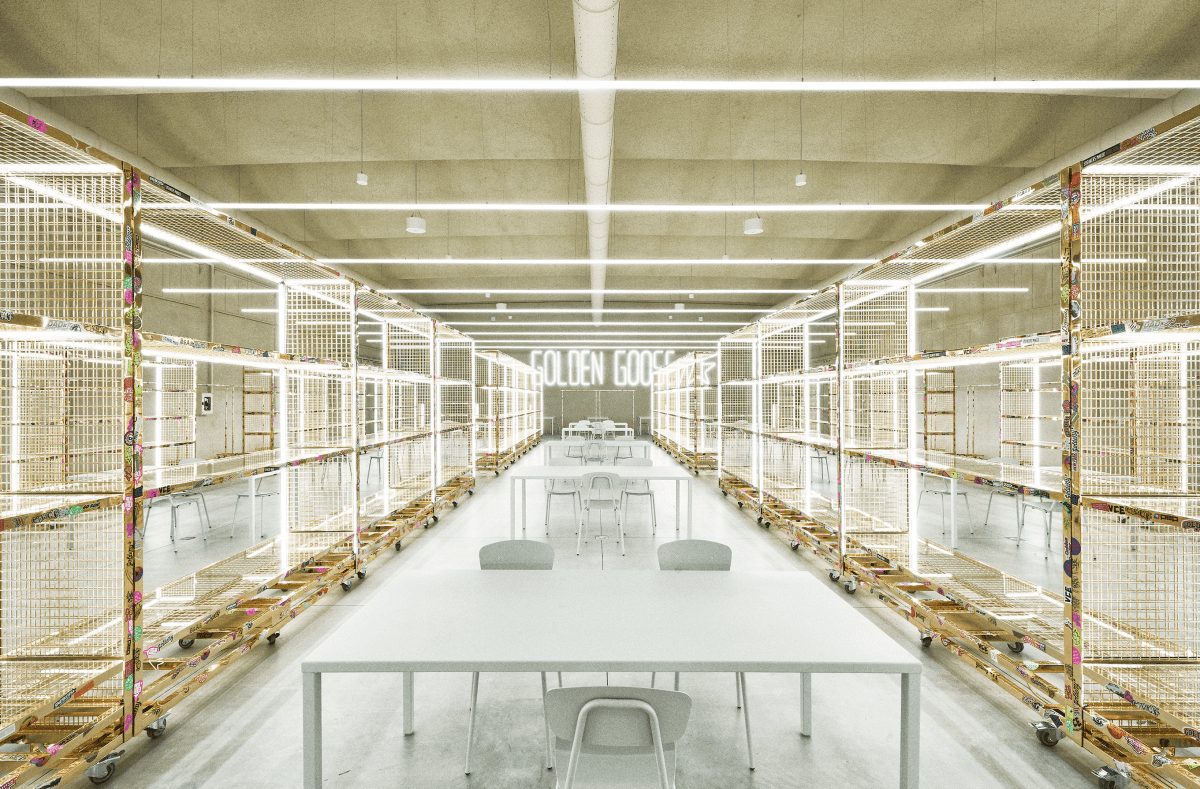 The project, designed by Golden Goose in collaboration with Emme Elle Architettura, is a unique blend of minimalism and industrial design
To mark its twentieth anniversary this year, Italian fashion brand Golden Goose has opened the doors to its contemporary new headquarters and showroom in Milan.
Situated in the city's Milan-Cortina neighbourhood – where the 2026 Winter Olympics are set to take place – the space was realised by Golden Goose's in-house design team in collaboration with Milan-based architecture practice Emme Elle Architettura.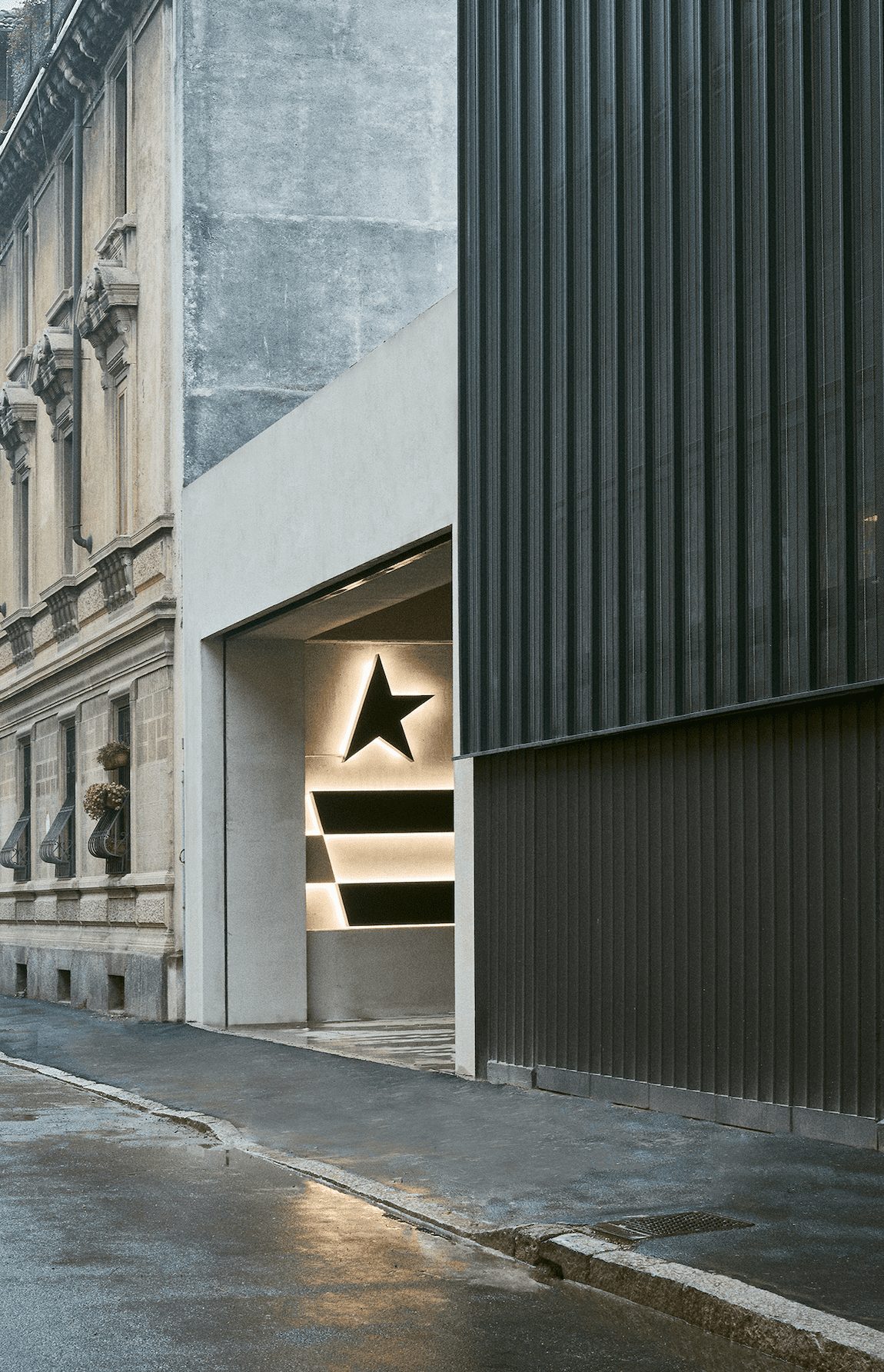 The new 3,670 sq metre showroom and office spans across three floors, home to the brand's workspace, while an impressive 1,000 sq metres, is entirely dedicated to Golden Goose's swish showroom, a nod to the brand's first historical headquarters located in an old foundry in Marghera, Venice.
Transforming two industrial warehouses, and to highlight the building's architectural features, the walls have been entirely flocked, while a bespoke lighting system, consisting of 11 LED strips, beautifully complements the brass detailing on the ceiling.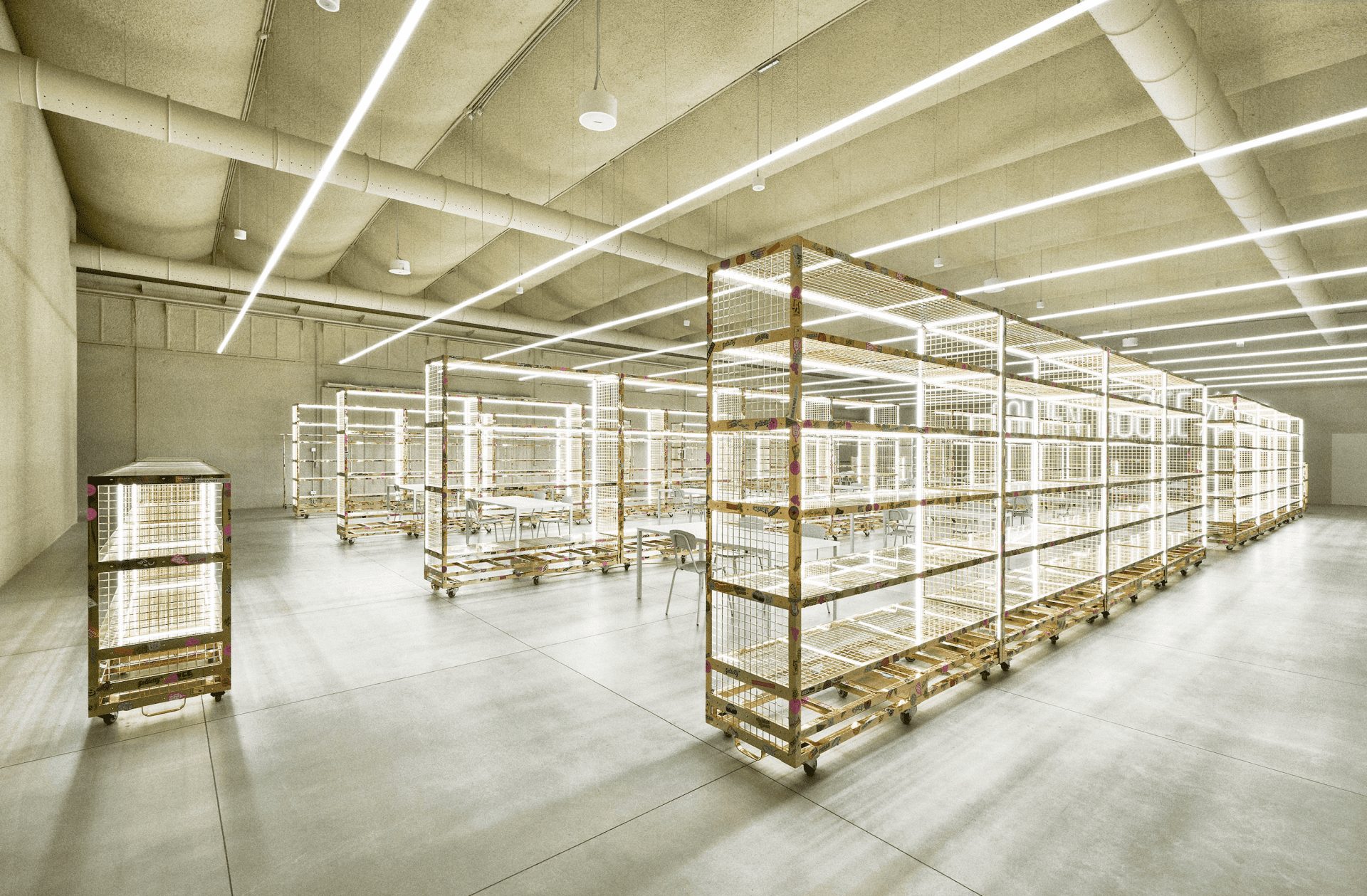 The absence of pillars in the original structure made it possible to develop a centripetal project in which the structure converges towards a central patio. Here, employees can gather and collaborate, "a place to live together, like a family, in perfect harmony with the brand's values", Golden Goose says in a statement.
Meanwhile, the seating comes courtesy of Italian design firm Mara. The Simple chair, characterised by its minimalist silhouette and timeless colour palette, takes its inspiration from the 1970s, combining simplicity and elegant forms with both lightness and practicality.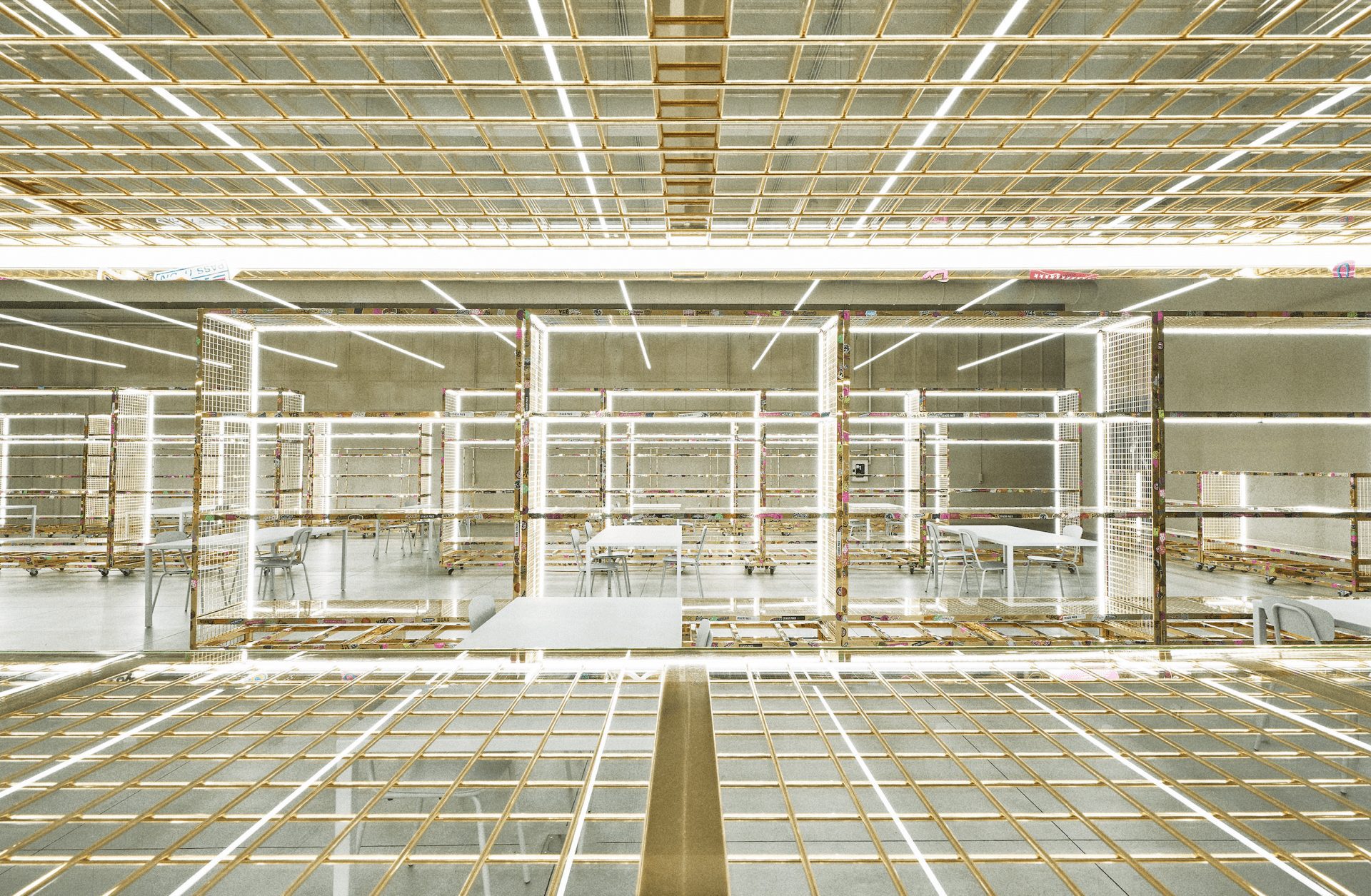 Composed of an aluminium seat and backrest, and a powder-coated steel frame, the chair is stackable, light and easy to move. Its industrial-inspired aesthetics and enduring style are a direct reflection of the Golden Goose's warehouse interiors.
"This is a real creative hub to let our people experiment, create and dream", adds CEO Silvio Campara. "A house that carries within the history of the brand through refined architectural elements, but always keeping an eye to the future."
Images courtesy of Golden Goose