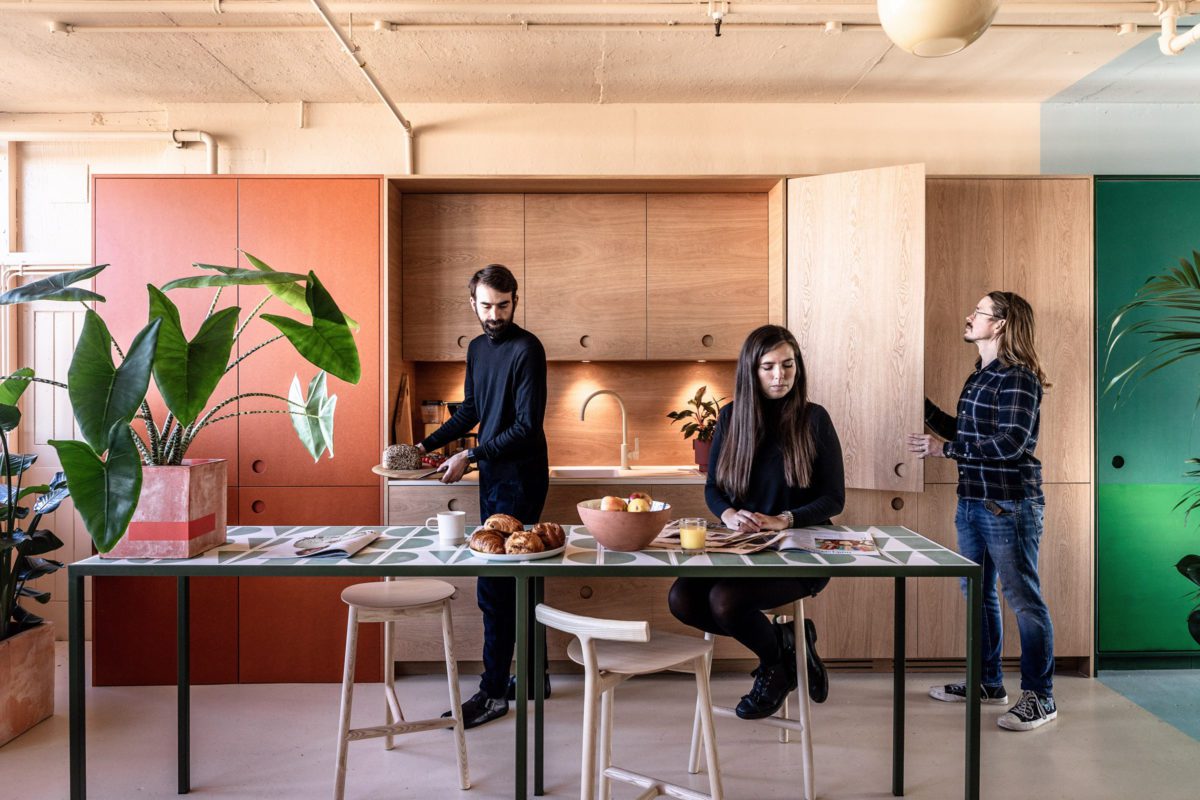 When Sabine Zetteler asked Studio Rhonda to create a new office space for her agency, she wanted the space to represent the values of her company
When London comms agency Zetteler set about on redesigning its office space while coming out of lockdown, it placed the needs and values of staff members at the centre of the redesign – making it a venue which worked for, and represented, everyone.
"At Zetteler, we aim to bring communities of creatives together across design, architecture, public space and social enterprise to effect meaningful positive change in the world," says founder Sabine Zetteler as she discusses the redesign of the agency's office space in Hackney, east London.
And, as I examine the details, materials and functionality of the workspace itself, it is clear to see how it embodies the ethos of the company entirely. The project, which was undertaken by Studio Rhonda, began with Zetteler gaining input and insight from her staff members to ensure the space could fully meet their needs, feeding into the brief she created.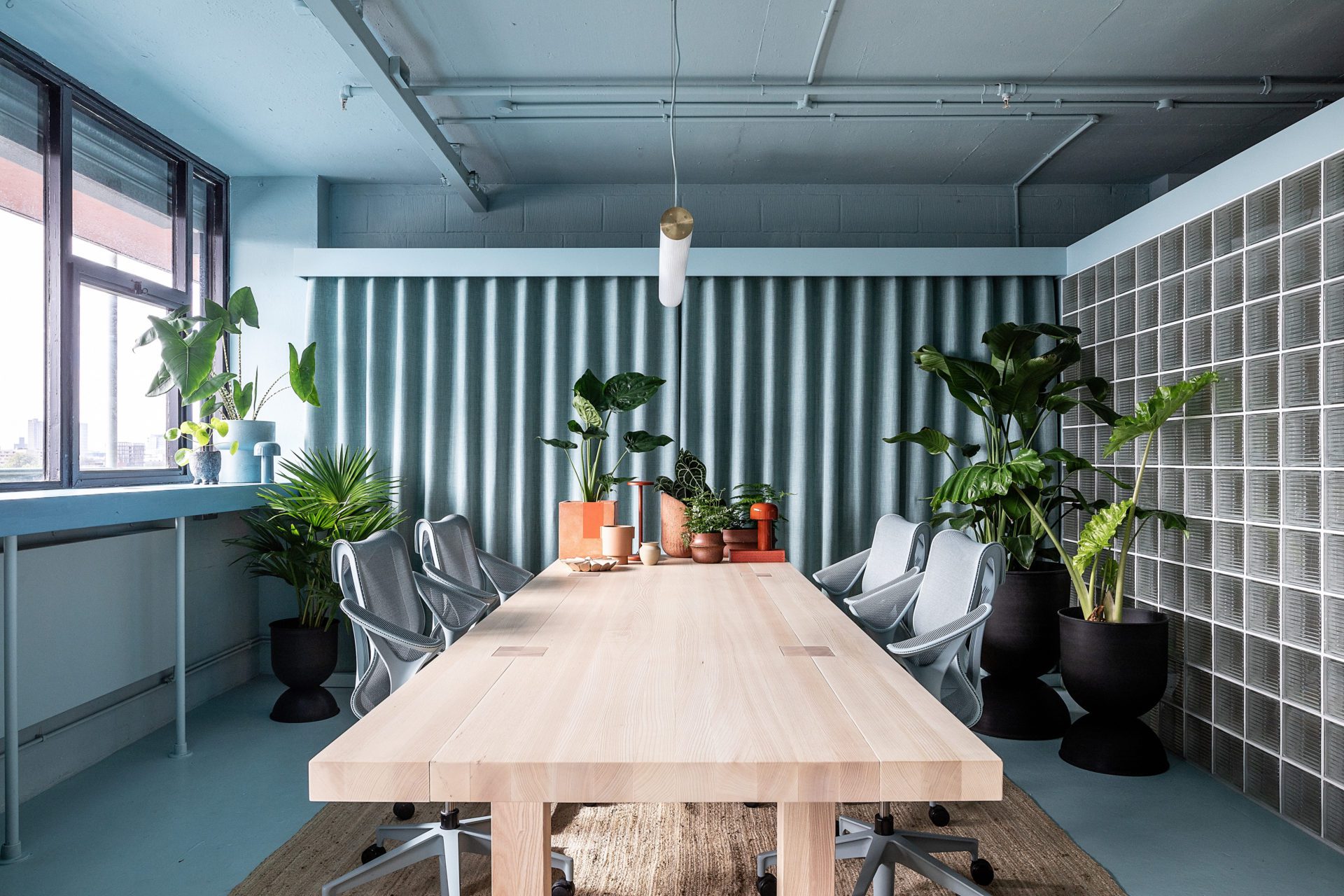 Taking on board the need for a positive space which prioritised the wellness of her team, Zetteler reflected the workforce in her decisions, introducing entirely vegan materials and making it a deaf-friendly environment.
"A huge part of our mission is championing creatives who do things in progressive ways," she reveals. "Although we are not a 'vegan business' by rule and do not demand veganism from our colleagues or clients, most of the team happen to be vegan or vegetarian. With this in mind, it felt only natural for the brief to specify against using animal products within the design."
Rhonda Drakeford, who heads up Studio Rhonda, says she used her residential design experience to meet the requirements of the project. "With all my projects, I consider the individual elements and rooms as well as the overarching narrative," she explains. "Finding cohesiveness running through a project, however eclectic the different functional elements are, is the ultimate challenge."
This is why Drakeford stuck to certain rules to help bring this space together, such as hanging everything from the same line, 2,300mm from the floor. Selecting vegan alternatives was a challenge, especially when it came to soft furnishings, she discloses.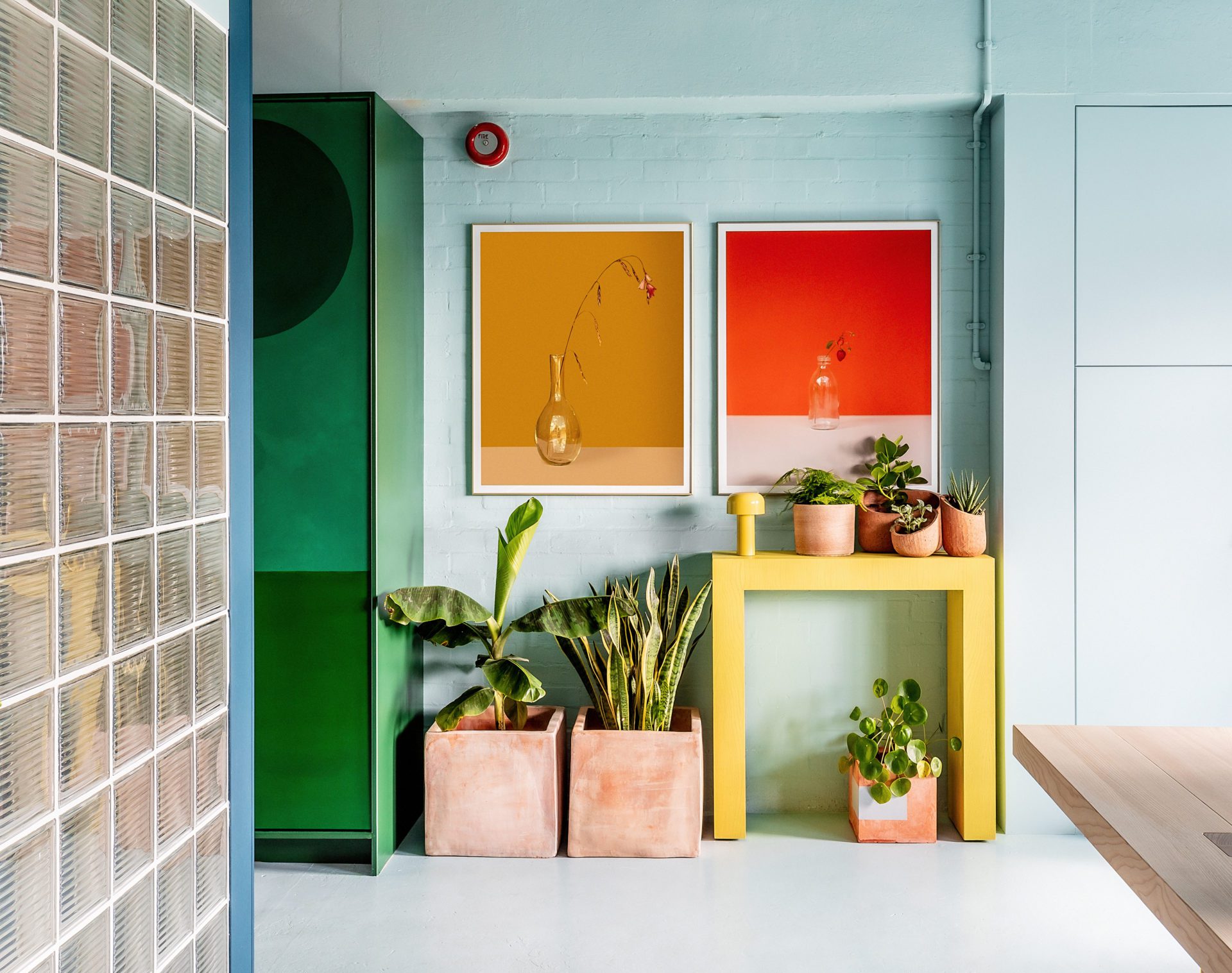 "Most acoustics use animal-derived fabrics such as wool. Also, a lot of animal-based glue is utilised in the creation of products, so this was another obstacle to avoid." This led to 'out of the box' solutions and work with suppliers who aligned with such values.
Drakeford says it was hugely rewarding to see the results. "I felt positive that the end result displayed that a modern workplace can be designed to reflect the practical needs and moral outlook of its occupants. Added to this, I feel it is a considered antidote to generic office design, with stimulating and uplifting elements which make it an exciting and progressive place to work."
When discussing vegan interiors, Zetteler says that this should be part of a wider plan to try to minimise our negative impact on the natural world.
"It must be part of a raft of measures that include reducing energy wastage, eliminating high-carbon travel investments, as well as avoiding other wasteful and thoughtless practices," she states.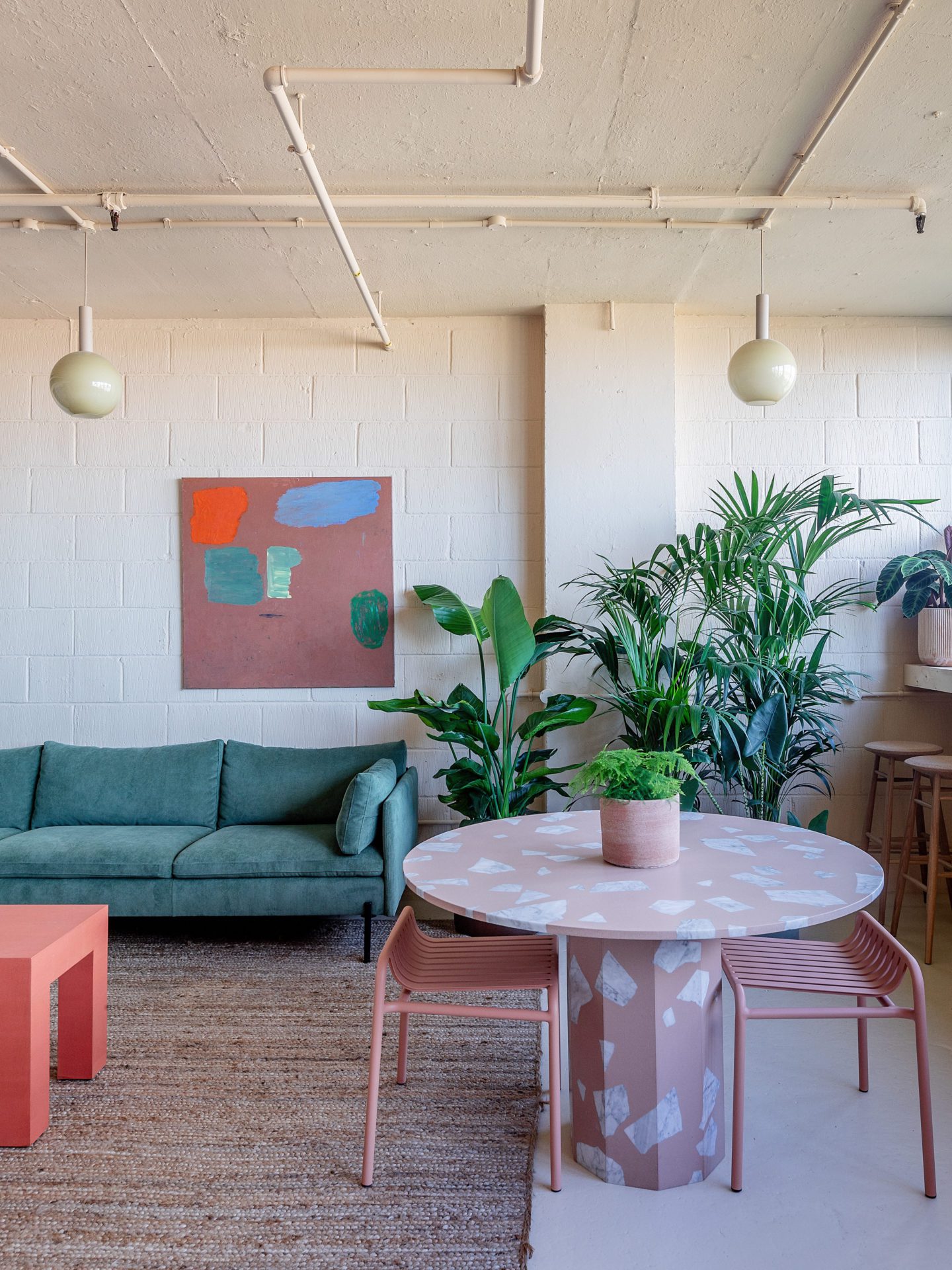 "That said, I do not necessarily think that dogmatically embedding 'veganism' in a workplace ethos is especially helpful as people make choices for a host of reasons, and I would not ever suggest that my own life choices are more valid than someone else's."
This physical demonstration of the values of the company and its staff is one Zetteler feels will benefit her employees, helping them to feel an integral part of the welcoming, safe and open community she is creating.
"Lots of brands and businesses talk about their values but few manage to embody them in their space," she continues. "Perhaps the effort to go the extra mile and incur higher costs in places does show that we, as a business, really do walk the walk. That, I hope, feels hopeful in a world that is often more words than action."
The seventh-floor studio has been segmented into three zones with a dedicated workspace and library area, a relaxed seating area and a practical yet design-led kitchen space created in partnership with the agency's client and neighbour Hølte.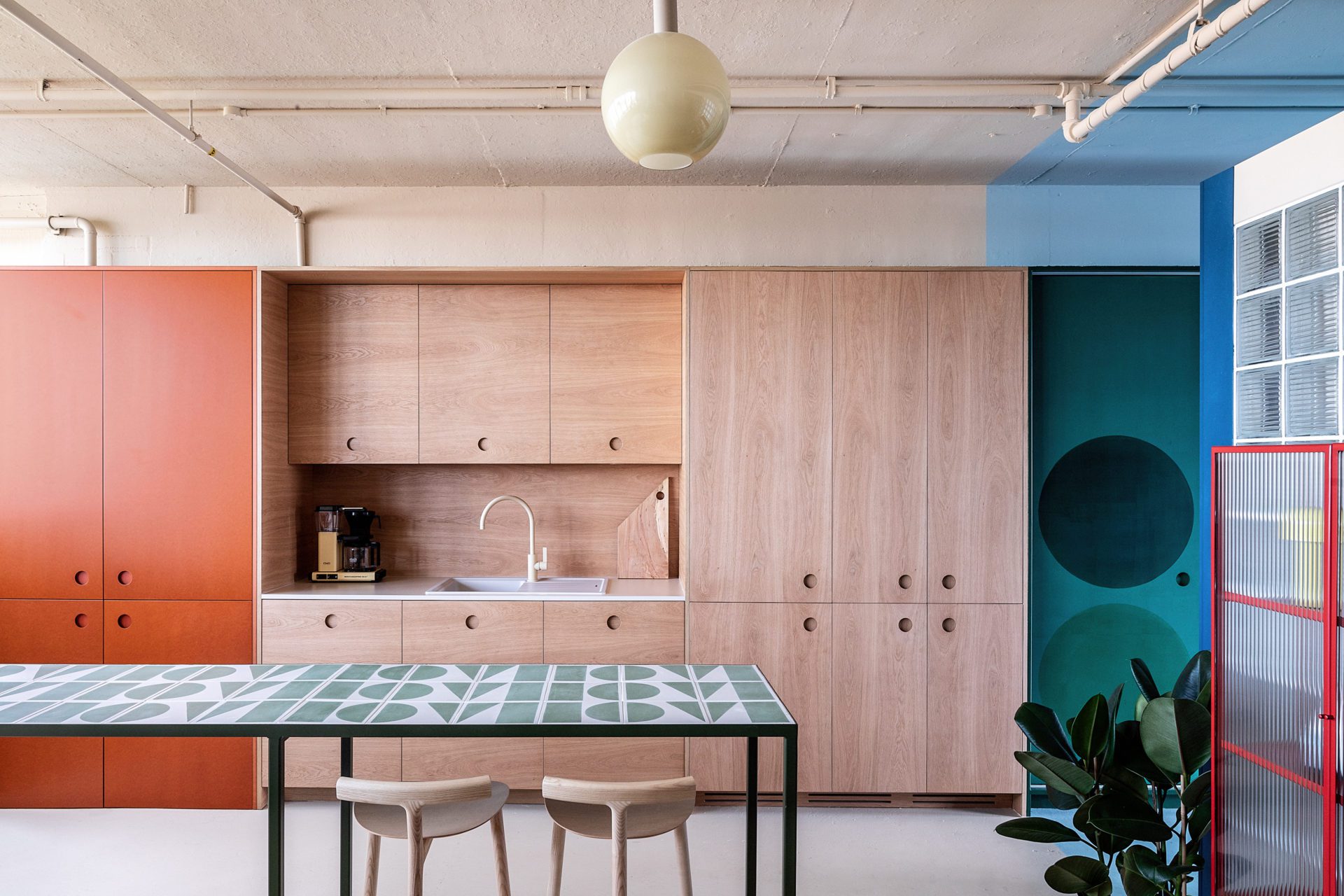 Added to this, a meeting room, positioned behind Valchromat and translucent glass brick walls, brings a refined practicality to the space while its contemporary colour palette of rich greens, duck egg blue and warm peach exudes the ambience of an inner-city loft apartment.
This take on how a workspace should function and look is not just for the benefit of the team itself. The agency has opened up the space to its local community allowing creatives, start-ups and charities to take advantage of it for events and meetings if needed.
And, with working routines changing as we move into a post-pandemic world, Zetteler has discarded the outdated 9am-6pm model, allowing staff to use the office flexibly, as and when they need to.
Zetteler is excited about the shift that incorporating these values and changes into the office will bring and how it has already impacted the dynamics of the business. "I have a right and a need to do things in a way that feels fitting with my values and those of the business I've been building for over 10 years," she says.
With the space already being used by external partners such as the Architecture Foundation Young Trustees, the creative sector equity campaign Design Can and activist art organisation Lon-Art, it is becoming a hub for change.
"Don't try to run a business with values you don't represent yourself," Zetteler concludes. "Be aware of the point at which values become ideology. Empower, don't dictate."
After two years of working from home, this revived workplace is reminding us of the power of connection, community and collaboration, while set against a beautiful interior which perfectly responds to the needs of its users.
Images by Taran Wilkhu
As featured in OnOffice 159, Summer 2022. Read a digital version of the issue for free here