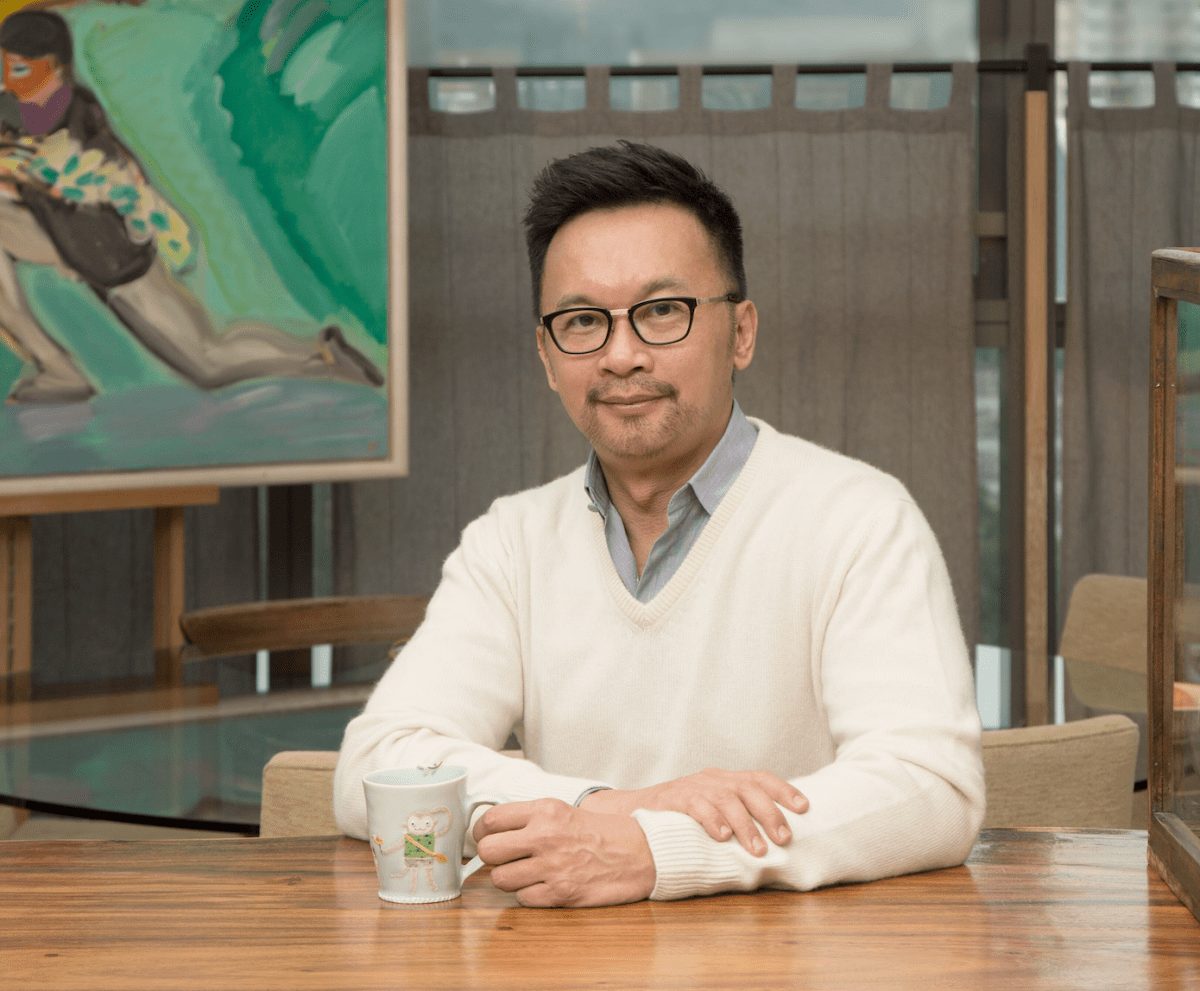 We're in conversation with Ed Ng of AB Concept to find out how to work from home, the right way
Interior design and architecture studio AB Concept, established back in 1999 by design duo Ed Ng and Terence Ngan, stepped into the design spotlight ever since its inception 21 years ago, and that with a growing portfolio of sophisticated interiors across the hospitality, commercial and residential sectors to match.
Currently residing in Japan's upmarket mountain resort Karuizawa, we caught up with the design powerhouse to discuss Ed Ng's experience of working from home, what keeps him inspired and why this idyllic part of Japan makes for a blissful escape from the city.
OnOffice: Your design approach is unique in that you intimately explore local cultures, while also experimenting with different tastes and skills. Where else do you find your day-to-day inspiration? Does this differ now that you are working from home during the coronavirus pandemic?
Ed Ng: At the moment I'm at my home in Karuizawa, Japan and I think it's the longest I've been in one city since we founded AB Concept two decades ago! It's really difficult to feel inspired when you're stuck indoors as inspiration normally comes to me while travelling. But being at home is good in the sense that I have minimal disruptions and I feel that I've switched to a much more focused and reflective mode of working.
OO: Where is your favourite place to work at home?
EN: I like to feel relaxed when I'm working, so usually I work in the den on the lower floor where I can sit comfortably on a sofa. I can't wait to get some warmer weather in the spring so I can take my notebook with me to work outdoors.
OO: What's on your desk? Are you a minimalist or maximalist?
EN: I always have a cup of oolong green tea on my desk throughout the day. And I'm one of those people who has a very messy looking desk, but I know exactly where to find everything! However, now that I'm working from home, I think it's more important to try and keep everything tidier, so I've had to train myself to be neat.
OO: Do you have a favourite item in your office?
EN: I would have to say my camera! The mountain view I get from my house is wonderful, and right now I'm waiting for the cherry blossom to come out in the next few weeks so I can go and take some photos.
OO: What music, if any, is playing in your office?
EN: Normally Terence and I listen to an excellent local radio station called FM Karuizawa 77.5, which has a really well-curated and eclectic selection of music. But at the moment I've been keeping the international news on for most of the time.
OO: What projects are you currently working on?
EN: We are currently busy with two Four Seasons Hotels (Hong Kong & Hangzhou) and a W Resort in Algarve Portugal.
OO: Could you share what kind of activities you like to do during your lunch break?
EN: We're now at the threshold between winter and spring here in Japan, and the landscape is changing every day. So, it's amazing for a city-boy like me to be able to get such a close look at nature, and I like to get out on my bike with my camera whenever I can.
OO: Do you have any advice for other creatives working from home?
EN: I think it's really important to schedule video calls with your team on a regular basis to make sure you're checking in with everyone and keeping up the momentum.
AB Concept works on a global scale with offices in Hong Kong, Taipei and Milan, and a roster of clients in 16 countries and over 30 cities – from London, Milan, Saint-Jean-Cap-Ferrat and the Algarve to New York, Beijing and Kuala Lumpur. Recent projects include the acclaimed Paper Moon Giardino restaurant in Milan and Lalique's flagship store in Shanghai, the brand's first showroom commissioned to an outside firm.