Designed by Kate Turbina, this contemporary creative hub is one of Moscow's first hybrid workspaces
Located in the heart of Moscow's bustling city centre, Aero is a new hybrid workspace designed by interior architect and designer Kate Turbina, who transformed a blank interior into a vibrant workspace designed for work, leisure and relaxation.
Responding to the move to designing spaces with task-specific zones, Turbina based the interior design on the team's working processes by creating a space fit for collaboration and communication, thus designing a space for exchanging ideas.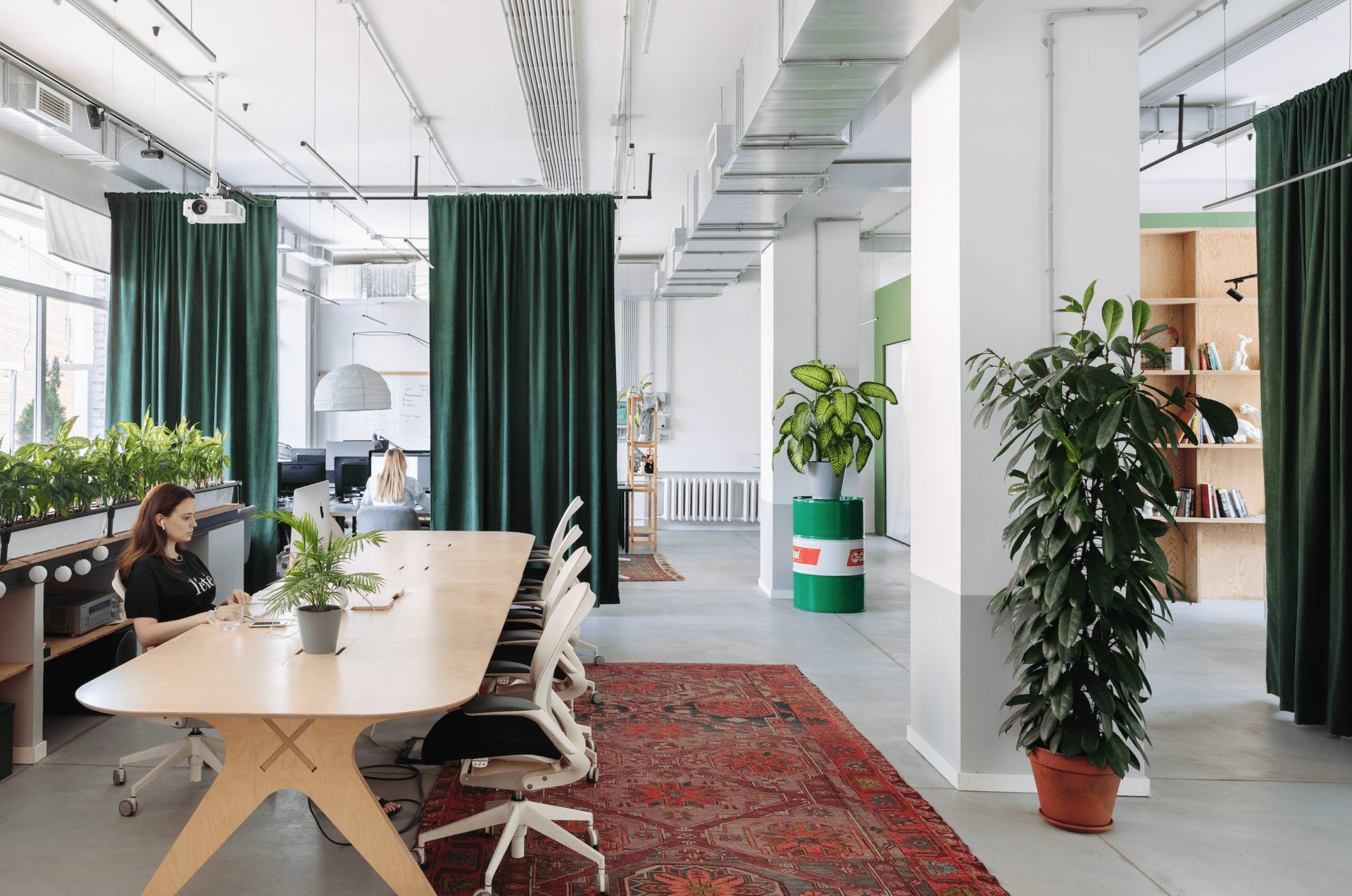 These zones – designed for working on a computer, laptop or tablet – provide employees with a functional space in which they can work productively. Furthermore, an activity-based design like this creates a supportive environment that encourages creativity and collaboration among those who work there.
"We wanted to create a startup atmosphere found in Californian offices and the garages where vibrant projects were created. We all know how these small garage startups became empires", shares Turbina of what inspired the aesthetics of Aero's hybrid workspace.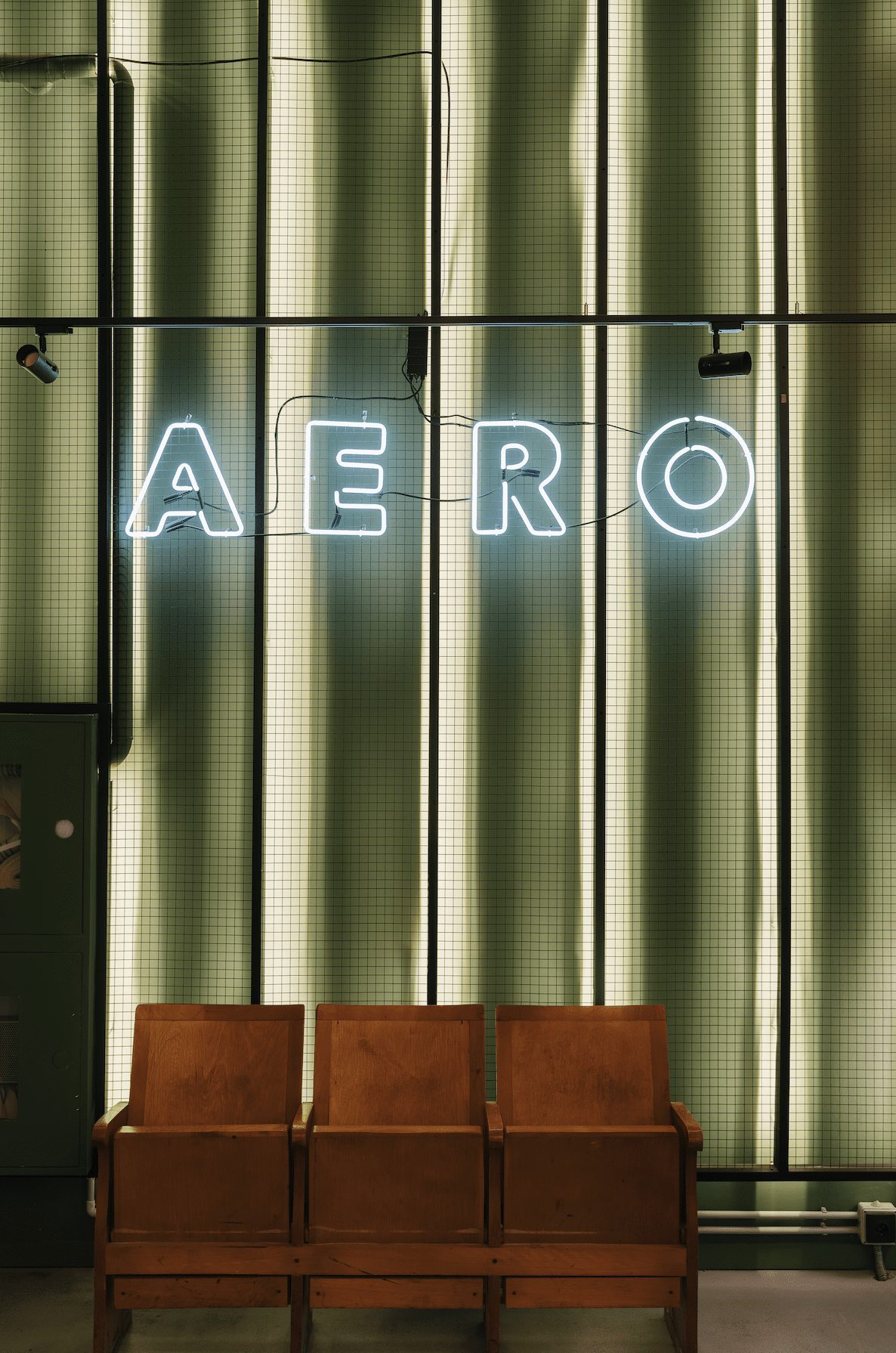 To bring an authentic startup vibe to Aero, Turbina designed an interior that's flexible enough for growth, while unique details, and carefully chosen objects and art create a new work environment which feels contemporary and current. 
"The project started just before the pandemic began", shares Turbina. "In fact, the ideas found here were highlighted by this new hybrid format of work. People come to the office to discuss projects and meet with colleagues, to absorb the spirit of the team. It has become a driver for colleagues and friends. The office has become virtually a third place."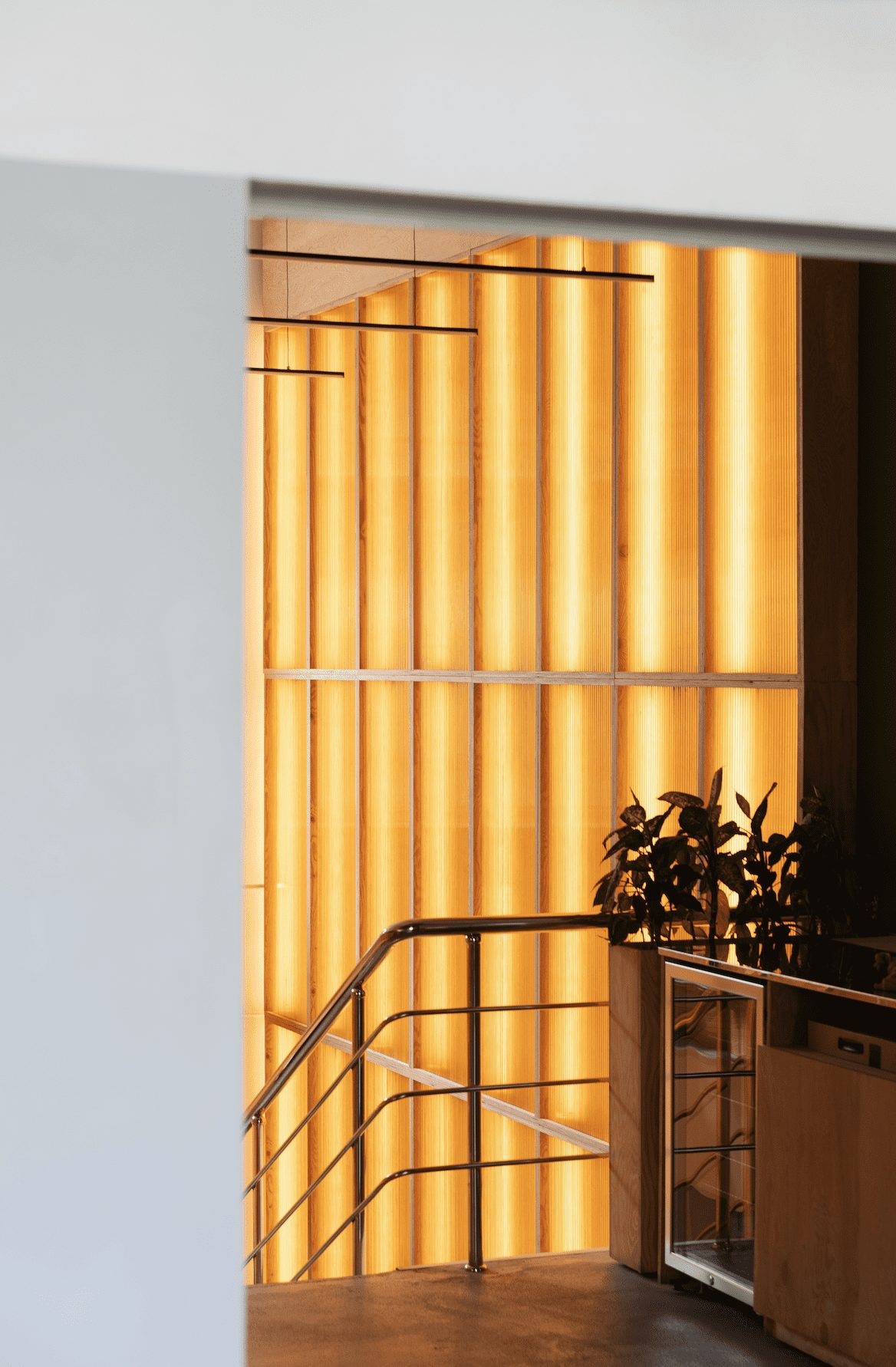 Traditionally, an office layout would consist of social and work zones such as a reception, offices, open spaces and meeting rooms, as well as a cafe and lounge. What makes Aero's layout unique is that the workspace boasts its own courtyard and terrace, therefore bringing new opportunities to work more sustainably and boost employee wellbeing.
"In the beginning, walls were covered with grape plants", recalls Turbina. "We decided to add the exterior into the functional zoning of the interior and therefore designed a natural green space. The climate in Moscow is very rough from autumn to May: no sun, cold, rainy. That's why the green and white design solution is a perfect combination for the space because of its bright, natural, contrast."
Images by Natalia Pokrovskaya