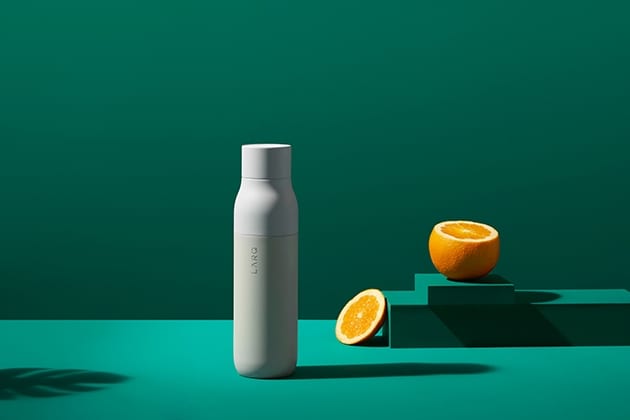 |||
Following his talk at UKCW last October, Graham Brown, director at Envelope Architects, shares how design can save the planet
How would you define British design?
In a way this is a very difficult question to answer, as the range of British Design is so broad. I would prefer to concentrate on the British Design studios and products that excite me – those that I find quintessentially British. I tend to embrace the more eccentric designs that come out of our UK studios and they might have a strong link to the illustrator Heath Robinson. His drawings appear too complicated and unnecessary but they warm the heart – I guess they are rejoicing invention. This same spirit can be found in work generated by Archigram – it appears free, slightly absurd and deliciously refreshing. The UK designers I enjoy 'buck the trend', disrupt and have an air of mischief about them; they are brave, witty and have a huge heart. One of my heroes is the late Will Alsop, he was very generous and his designs gave great joy to those that encountered his buildings and paintings.
Would you say that the design industry is doing enough to combat issues such as global warming and sustainability etc.?
The norm is to design to the minimum sustainable standards with elements that merely meet current codes and regulations. In my experience generally, clients appear to struggle with dealing with these increased costs and would avoid them if they could. Perhaps the design industry could promote what added value can be added, by incorporating sustainable design to make it more attractive to clients. For example, if the waste of householders could produce the materials of more houses then a circular economy could be established – which is good for our world. This does not need to be restricted to polymers alone; companies are manufacturing building materials from rice husks and peanut shells, insulation from mushrooms and thread from orange peel.
The futuristic Orbital Living concept by Envelope Architects
In what ways can the industry improve – are there any easy wins or major issues that need to be brought to awareness?
A large amount of houses in Britain are brick faced, and office buildings are constructed with a combination of concrete and steel – all of which requires substantial energy to manufacture and transport. I am also concerned that we fell five billion more trees than we plant, depleting oxygen supplies. On the other hand, the planet has a plastics problem – so why not use more waste products?
Also, the weather conditions are getting more severe more frequently. So we should make our buildings more slippery with skins that might adapt to intense heat and cold. An underground waste collection system that takes domestic waste away for recycling or to generate heat and power could also double up as large bore extraction of wastewater.
Where do you see design and construction heading in the future?
I think that robotics will play a big part of the construction development, both on and offsite. I also feel that as dwell time increases, more people will build their own home – with robots connected to remote trades operatives in VR suits.
Graham Brown of Envelope Architects explains how design can help save the planet