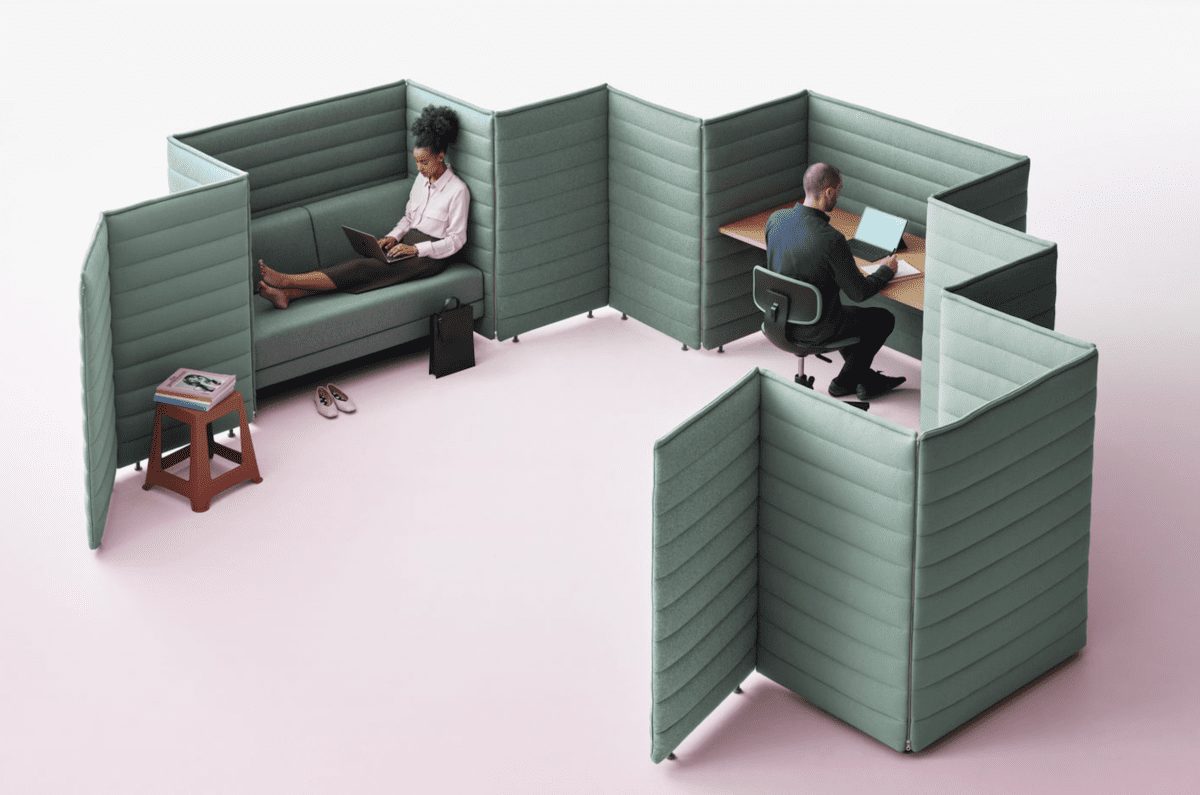 Installed over 3,200 sq ft at the Vitra HQ in Birsfelden, Switzerland, Club Office emphasises the importance of social interaction
Club Office is a new concept for the future of the office by Vitra, the iconic family-owned furniture brand. Comprising a range of products, some of which have already existed in the Vitra portfolio while others where specially conceived to meets new work requirements, Club Office responds to last year's shifts in how we work and live.
Unveiling the prototype of Club Office at the Vitra headquarters in Birsfelden, near Basel in Switzerland, the new collection satisfies the demands of the post-Covid office by easily adapting to shifting needs and emerging requirements. With community and collaboration at the heart of Club Office, the new concept is designed for face-to-face interaction.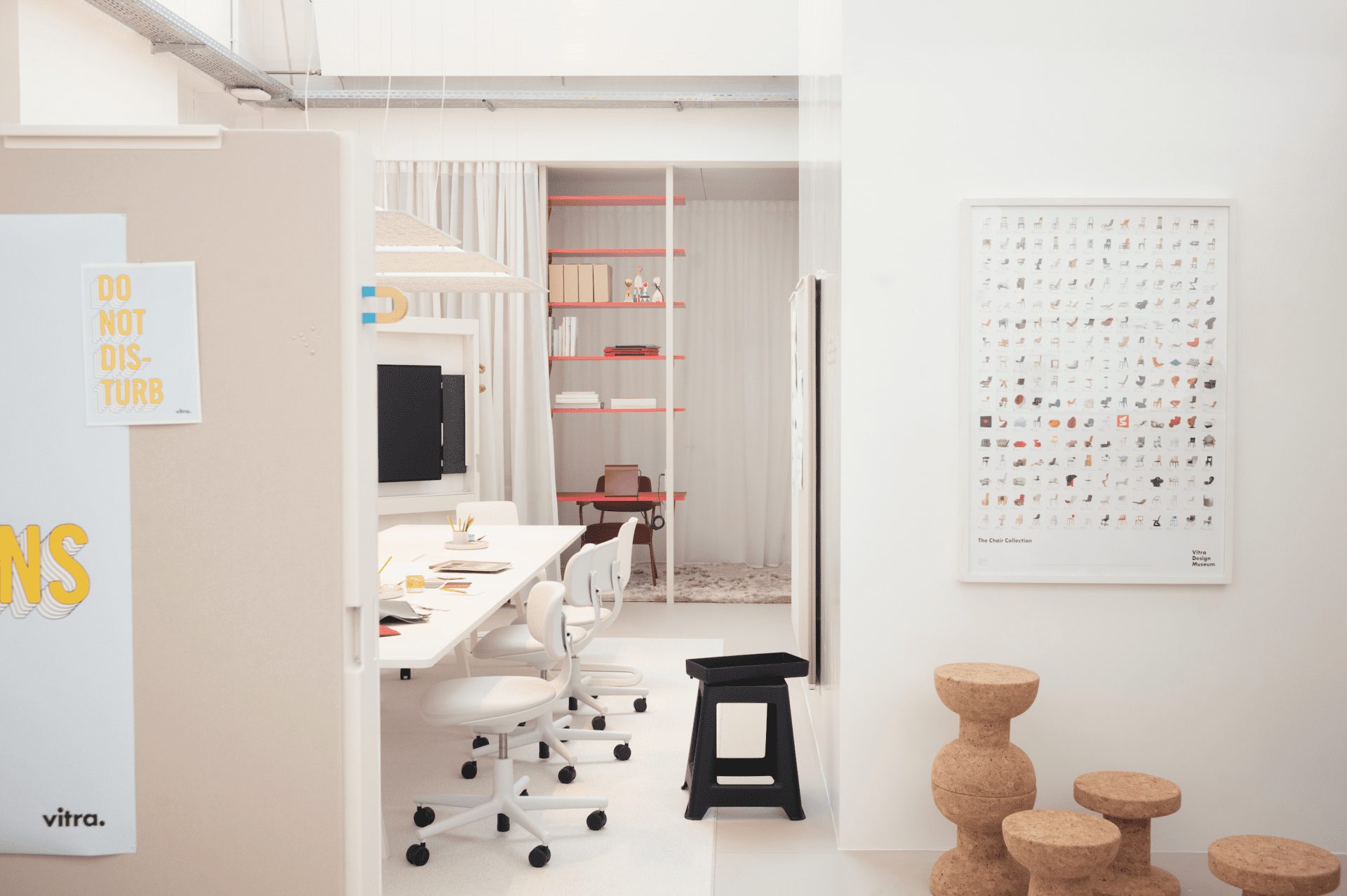 Three main zones dictate the Club Office. The first, a public space – open to members and guests or external collaborators and partners – is designed to encourage spontaneous meetings and informal collaboration, with comfortable seating such as the Alcove, developed by Vitra and Ronan and Erwan Bouroullec back in 2006.
Providing employees with a 'room in a room' to meet and retreat, Alcove is one of the first examples of microarchitectural sofas providing secluded meeting spaces within open-plan offices. Now, Vitra and the Bouroullec brothers have teamed up to further develop and expand the Alcove programme by taking this idea one step further as the furnishing becomes a partition element with numerous configuration options.
The second zone is a semi-public area suited for more formal collaboration and planned meetings, which includes furniture that allows teams to quickly adapt the space as needed, making it ideal for collaboration, formal knowledge exchange and workshops.
Creating spaces that foster collaboration and creativity, Vitra's Dancing Wall for instance, responds to the needs of an ever-changing and ever-evolving office. As the system can be easily moved, spaces can be frequently reconfigured while maintaining its character and identity, thanks to Dancing Wall's adaptability and flexibility.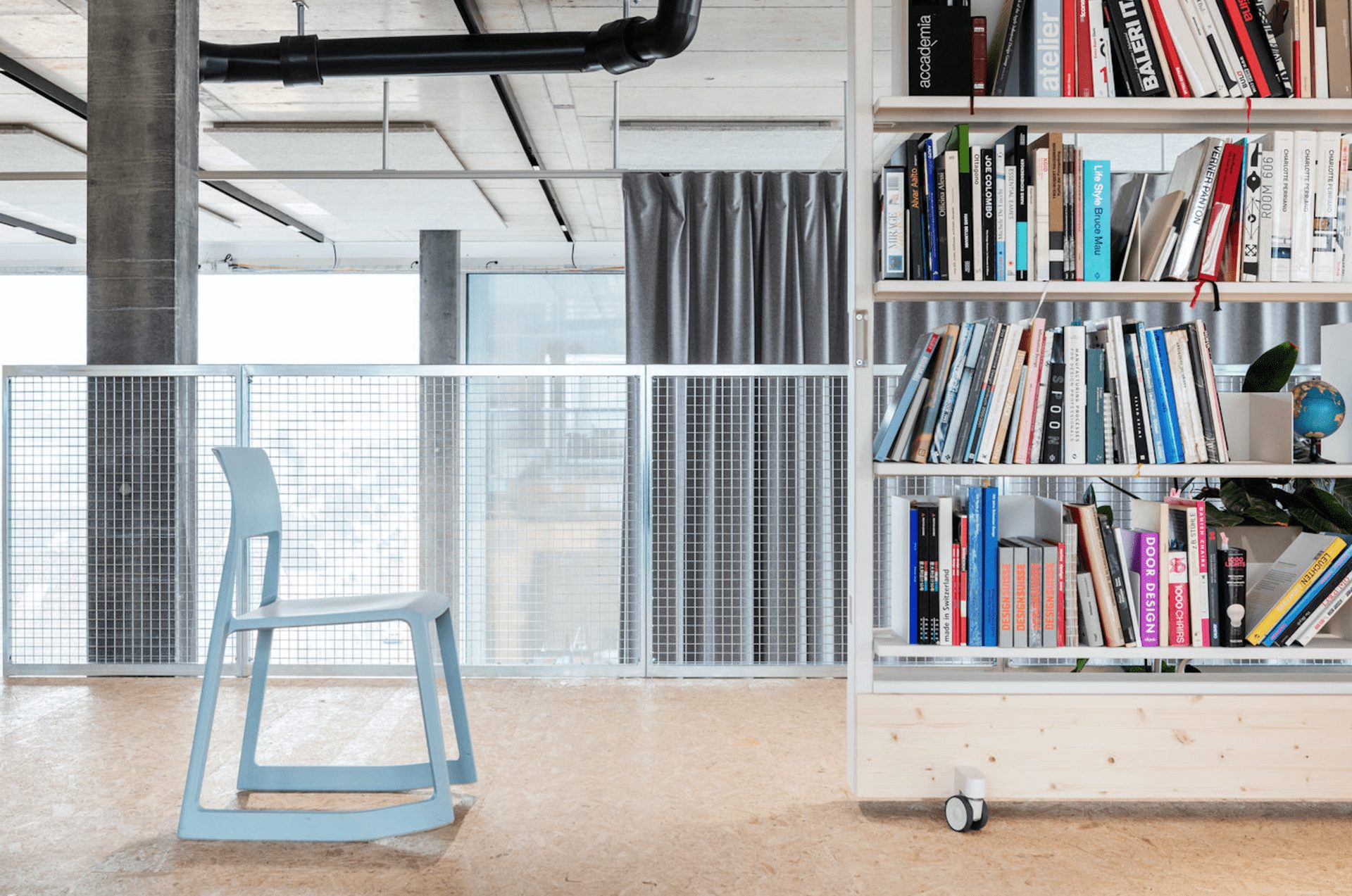 "Maximum flexibility should be as simple and quick as possible", explains Stephan Hürlemann, creator of the Dancing Wall. "We wanted to have an office environment that employees can adapt at any time, without assistance. Our modern working world no longer requires us to be stationary task managers. In fact, we are dynamic partners in a choreography called teamwork."
The third area is a private space, suitable for focused work, both for individuals and permanent teams whose constellation and needs vary little over time. For instance, the private area of the Club Office also extends to the team members' homes, which are well-suited for concentrated individual tasks, making the home office an integral part of Vitra's Club Office concept.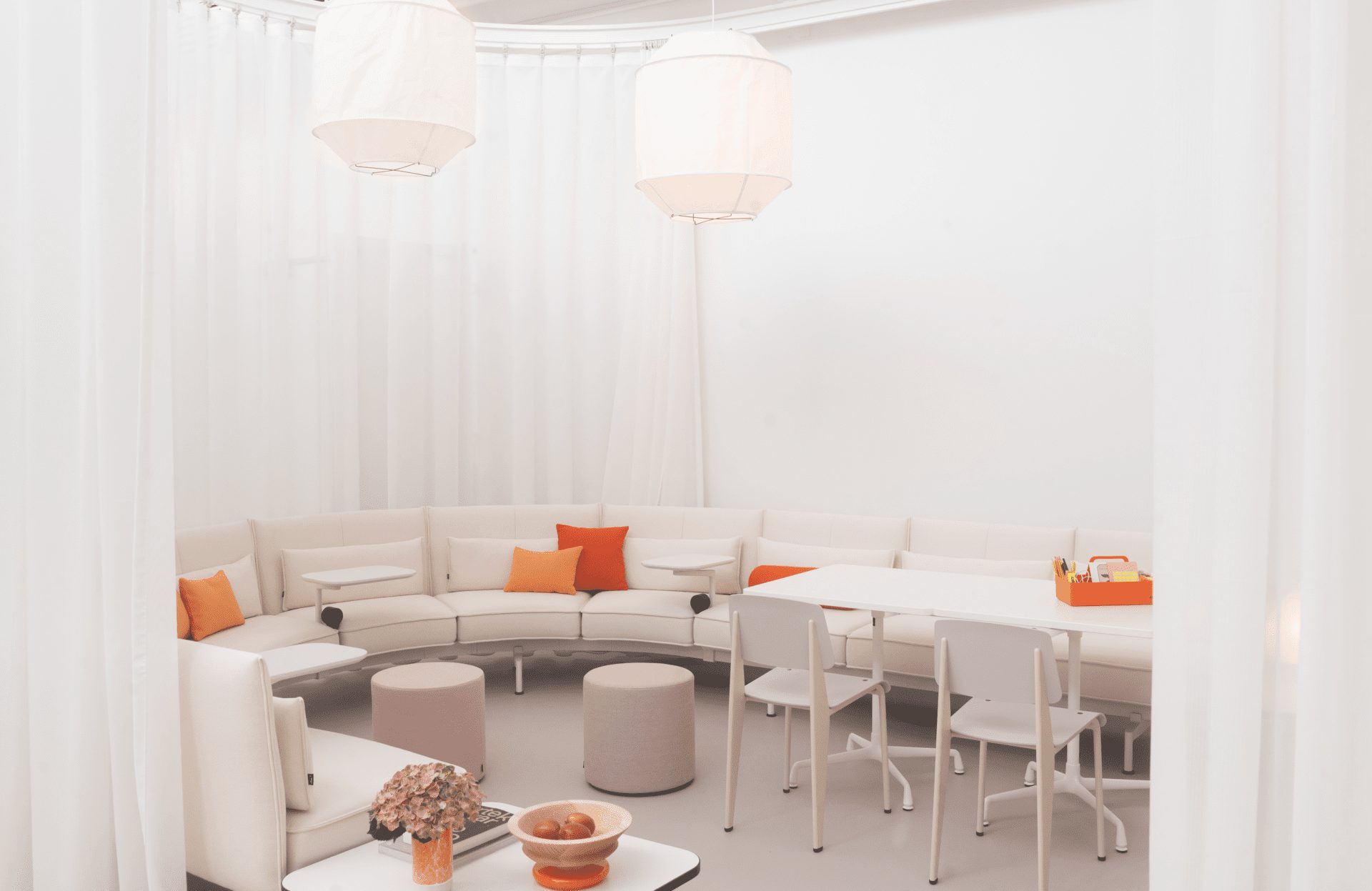 As office regulations continue to be lifted across the world, the return to the office raises a number of questions including: How do we use our office? Is the existing work environment still suitable? What does the office now have to offer? Vitra aims to answer to these questions with Club Office. Inspired by the many groups people establish around the world, from chess societies to sewing circles, the new launch shares the same spirit of collaboration and connection.
Serving as the home of an organisation, and a representation of a company's values, Club Office was specifically conceived to meet the new requirements and needs of future offices while acknowledging the hybrid nature of contemporary work. "The Club Office is a flexible, adaptive space", says Vitra. "No two companies are alike, and so every Club is different too, responding to the specific needs of the company to which it provides a home."