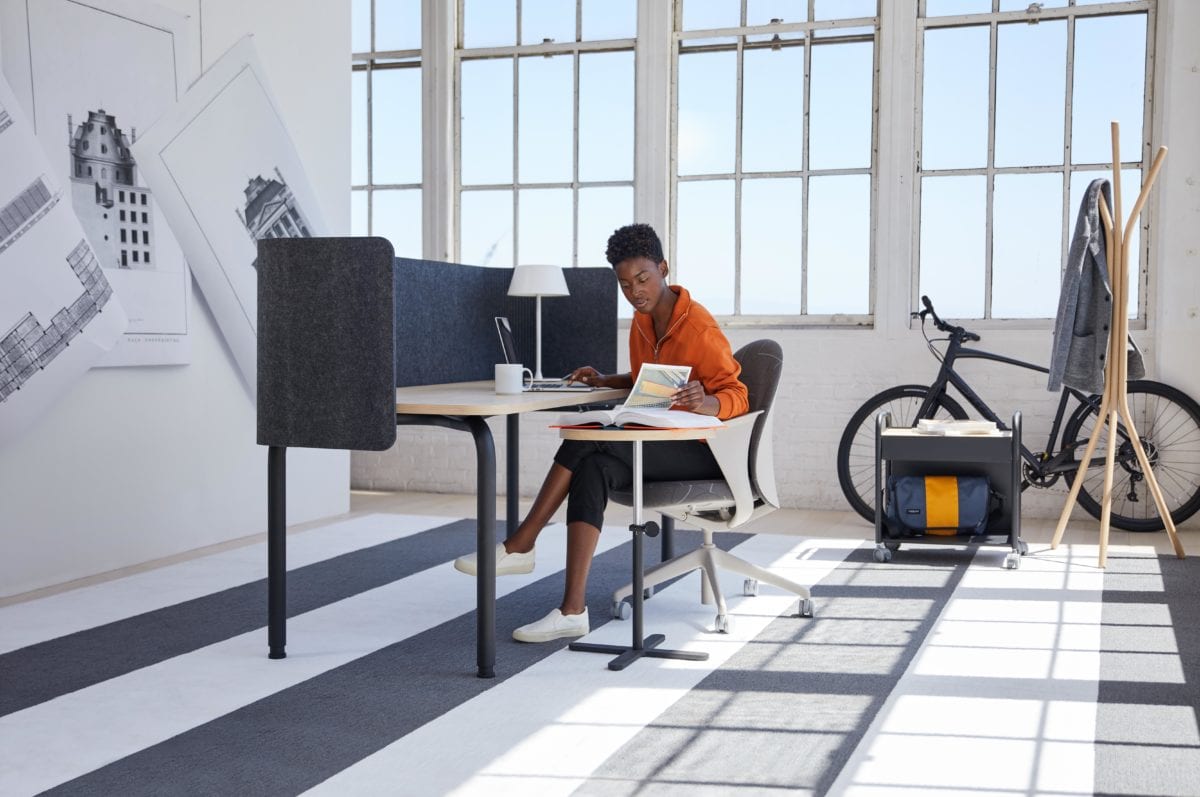 Pearson Lloyd's collection shows why the era of spending six hours a day hunched over a desk has come to an end
Workplace furniture provider Teknion has teamed up with Pearson Lloyd to reveal their new collection Routes just in time for summer as businesses begin welcoming employees back into the office.
The result of the design studio's ongoing exploration of the changing way we work and, what they call, 'intelligent space', the pieces are designed to create effective, inspiring workplaces post-Covid.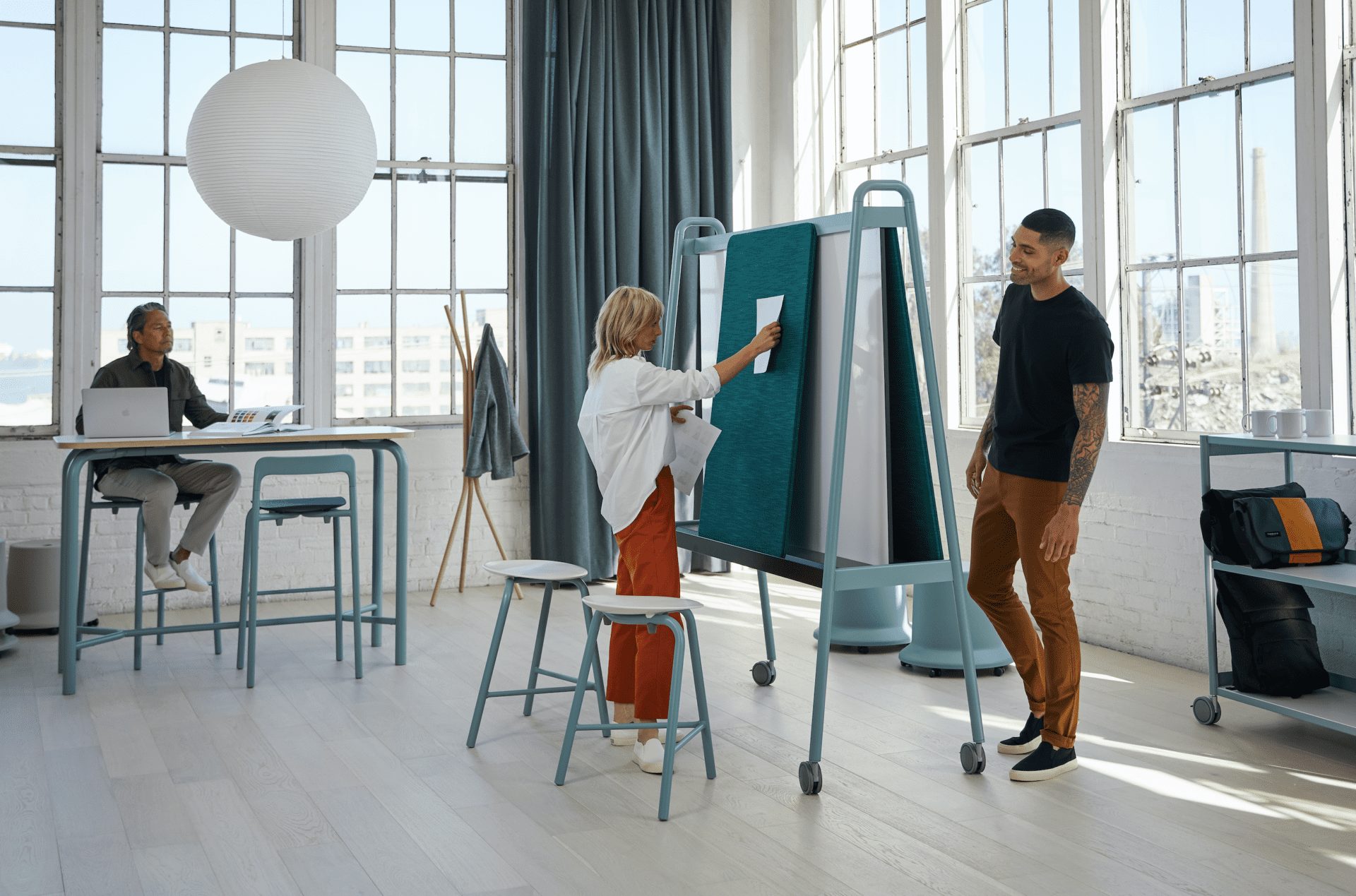 The collection, comprising desks, tables, task chairs, lounge seating, screens and accessories, allows teams to create flexible and engaging workspaces quickly and efficiently – breaking with convention and introducing a sense of play into the world of work to boost employee wellbeing and happiness.
"People's needs and moods change throughout the working day and the design of Routes reflects this", shares Luke Pearson, co-founder PearsonLloyd. "The form and structure of each element was driven by an individual functionality required by the user. The range is, as a result, an eclectic mix of clearly defined characters. This direct and honest approach to the family is highlighted by a strong and simple colour palette unifying the collection."
Encouraging movement, creativity and collaboration, Routes helps easily reshape workspaces as needs change – whether small studio or larger corporations seeking to develop pop-up work zones – creating an opportunity for teams to define their ideal 'route' to completion for any given task. 
Throughout the design process, the question that guided Luke Person and Tom Lloyd was 'How simple can something be while still fulfilling the function we want it to?' By applying this economy of means to every product in the collection, from multipurpose stool and high table to the mobile soft screen and adjustable side table, Pearson Lloyd and Teknion have developed a bold design language that is driven by a refined utility, without compromising on comfort.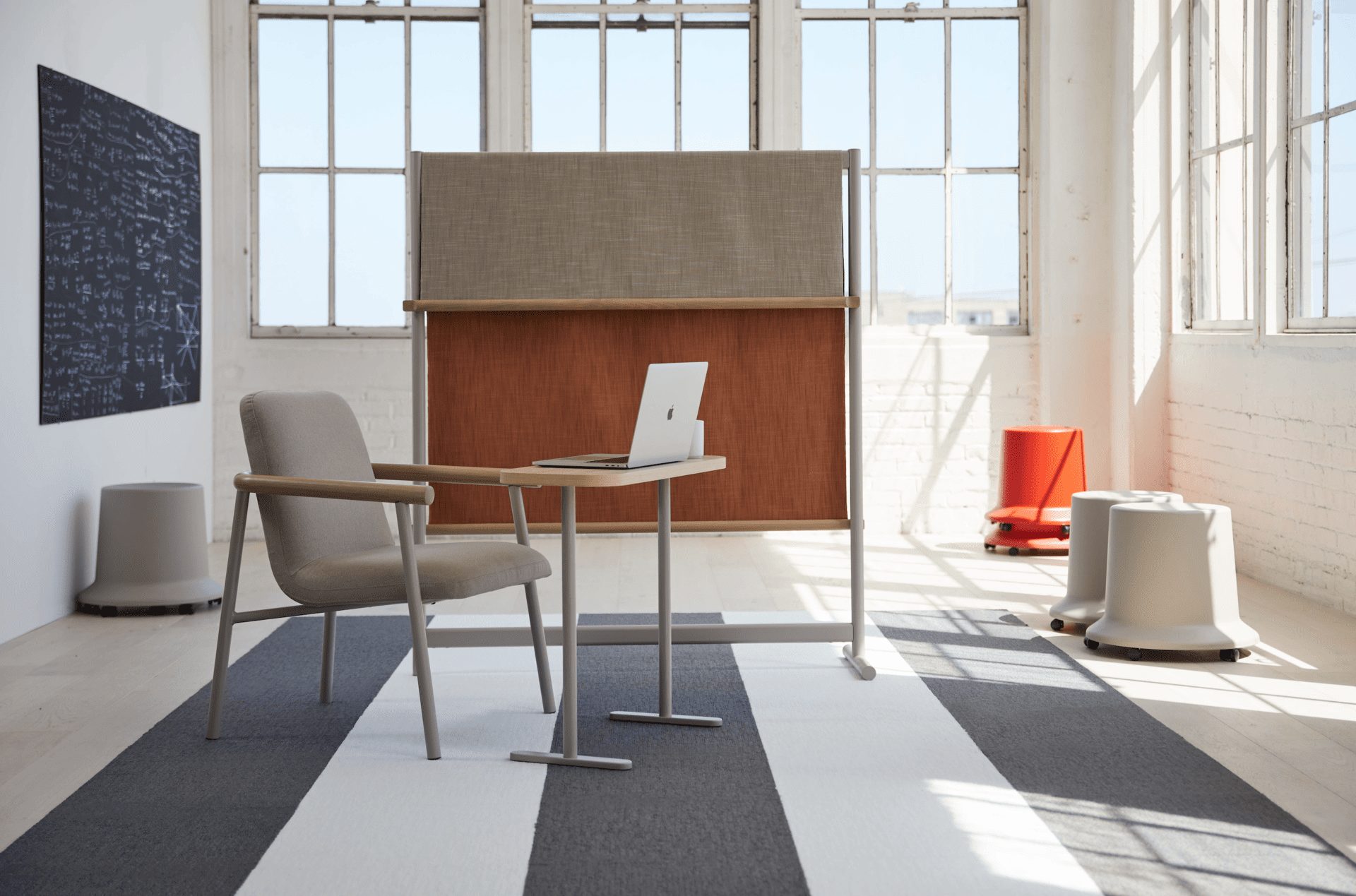 While each product has a distinctive character of its own, family resemblance is maintained thanks to eye-catching accent colours including Blue Sage and Signal Red running through the collection, as well as the material commonality of bent tubular steel, which gives each piece an honest, direct design aesthetic.
"At their best both work and play fire the imagination are truly creative forms of activity", adds Tom Lloyd, co-founder, Pearson Lloyd. "'Workplay' acknowledges the meeting point between both to create a new form of inspirational space and place."
Empowering users to determine their optimum mode of work, whether standing, sitting, lounging or whatever posture is most comfortable or appropriate of the task, Routes facilitates collaboration and choice. Perch, cross-legged on the Arc Chair with your laptop; wheel over the Mobile Screen for an impromptu meeting or slide over the Multipurpose Stool for a chat with a colleague. With Routes, there's space for spontaneity, showing why the era of spending six hours a day hunched over a desk has come to an end.
This quirkiness makes the collection more appealing to engage with, giving the pieces a domestic quality and bringing a touch of playfulness and fun to the workplace which can be an important part of effective working practice and a powerful trigger for creativity. The world of work can often be staid and strait-laced; with Routes, Teknion and Pearson Lloyd are giving people a little reminder to play once in a while.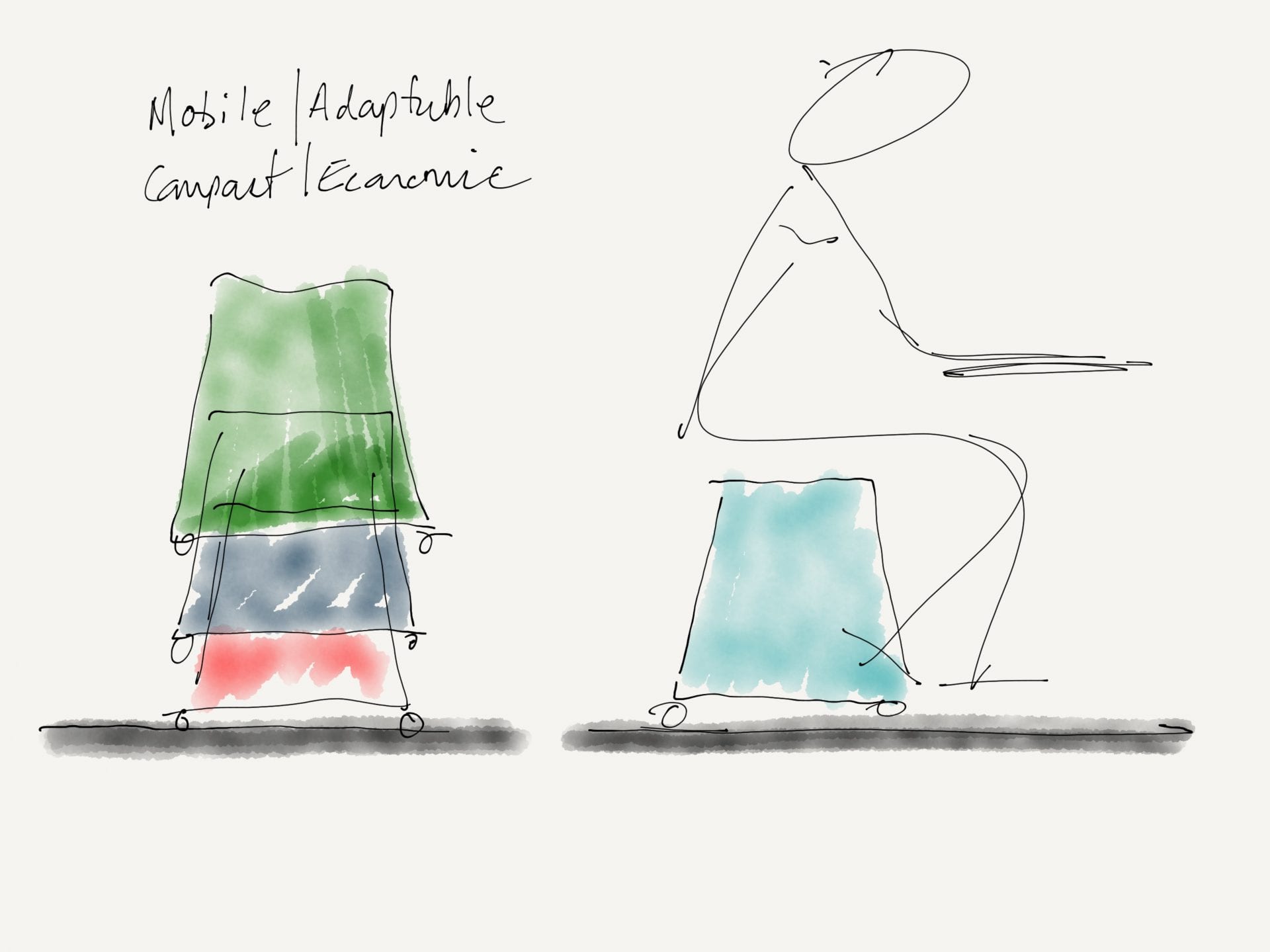 Furthermore, sustainability considerations inform every item in the Routes collection which was also a big part of their decision to use tubular steel. As well as being robustly built to enjoy the maximum possible lifespan, each material and component used in Routes can be repurposed or recycled at the end of the furniture's life, part of the shift towards a circular economy – a move integral to Pearson Lloyd's design thinking.
Where possible, the pieces are designed for flatpack distribution and self-assembly, allowing for energy-efficient, direct-to-customer shipping that saves both money and environmental impact. In addition, Teknion has created an accessible online platform that makes specifying Routes products simple, fast and efficient, so companies can easily create agile and adaptable, forward-thinking workspaces, perfect for the post-Covid era and the new age of work.
With its versatility and modularity, Routes responds to trends in working culture that have been emerging over the past decade and which Covid-19's work-from-home revolution has accelerated. Although conceived and developed before the pandemic, the collection is perfectly suited to the post-Covid working landscape, as it provides companies with the furniture they need to quickly and easily create adaptable zones where teams can come together to collaborate, share ideas, and work together to solve problems.
"Teknion recognised a need to simplify commercial furniture from all touchpoints; design, manufacturing, ordreing and shipping to how it's used and repurposed", says Steve Delfino, Vice President, Corporate Marketing & Product Management at Teknion. "We asked design to be interpreted in a way that this collection could stand on its own, serving the needs of small businesses, or be incorporated into larger floor plans."
Images courtesy of Teknion and Pearson Lloyd