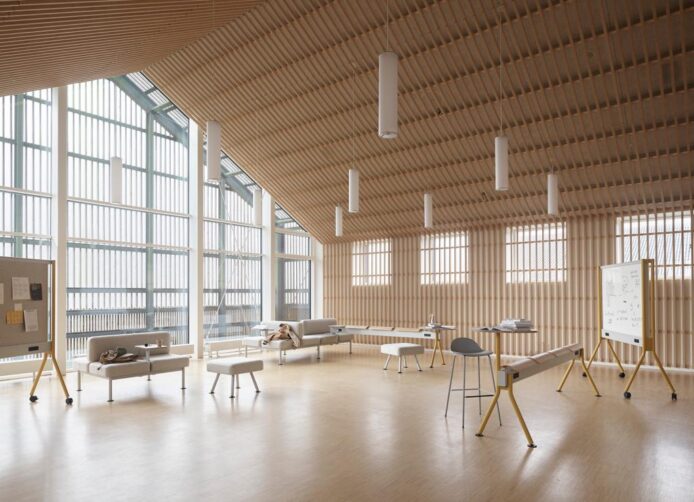 CoLab, by Pearson Lloyd for Senator, is based on a 24-month research project into the changing dynamics of university campuses and the workplace
The way we work and learn has changed dramatically in the past few years, predominately due to the unprecedented global lockdowns driven by the pandemic. While the lockdowns have lifted, evidence suggests that hybrid work practices are here to stay.
This rather radical shift in the workplace and education landscapes is not only having a major effect on the real estate market, but organisations are having to reimagine their spatial strategies. And, this challenge is the driver behind CoLab, a new collection of furniture by London-based design studio Pearson Lloyd for Senator that is driven by in-depth research into the collaborative practices of Gen Z in both universities and the workplace.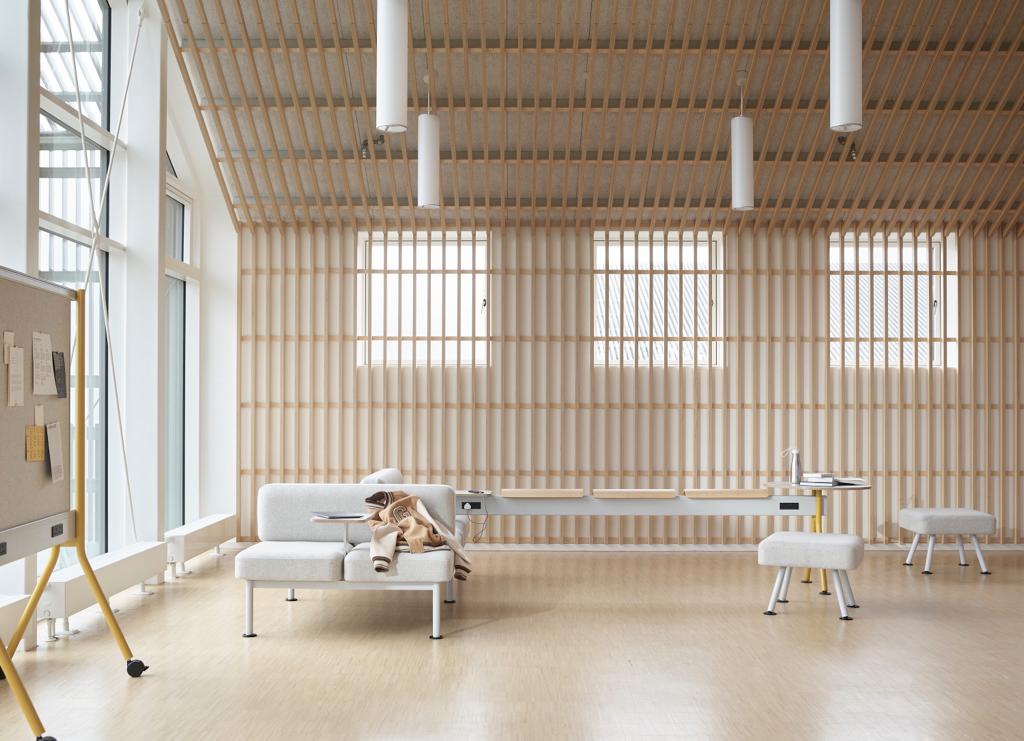 "Coming to work and learning must now be much more spirited an experience than can be achieved working from home on endless Teams calls," explains Tom Lloyd, co-founder of Pearson Lloyd.
"Collaboration and learning become the new cornerstones of shared on-site work, and this needs to be a richer experience than simply upholstered booths and think tanks. The education sector in particular has long been dominated by commodity furniture installed into commodity space – stacking tables and chairs in linear 'chalk and talk' classrooms."
The CoLab collection couldn't be more different from this approach, with a collection of thoughtful systems that actively encourage collaboration.
There is a "beam system" that offers perch seating, side tables, and workbenches with integrated power for impromptu and casual collaboration; a "touchdown bench system" for relaxed work and social interaction; and a collaboration easel for agile team workshops and presentations.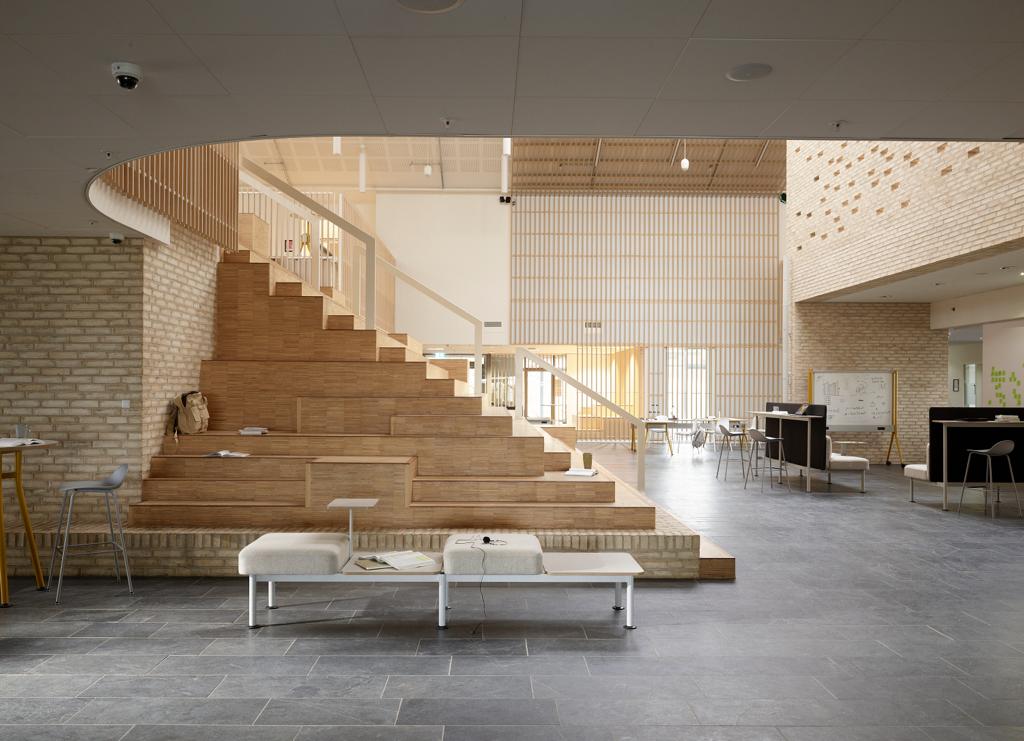 Each of these different elements is driven by a different need identified in the in-depth 24-month research and discovery phase, during which Pearson Lloyd conducted workshops with multiple stakeholders, including students, teachers, architects, designers, and real estate facilities managers. "This led us to the rich pallet of briefs that led to the CoLab collection, which has so far had very positive feedback from the sector," says Lloyd.
One of the challenges with outdated furniture and classroom arrangements that was discovered during the discovery phase was the increased wear and tear that more dynamic learning approaches – including Flipped Learning, Active Learning, and Social Learning – had on furniture.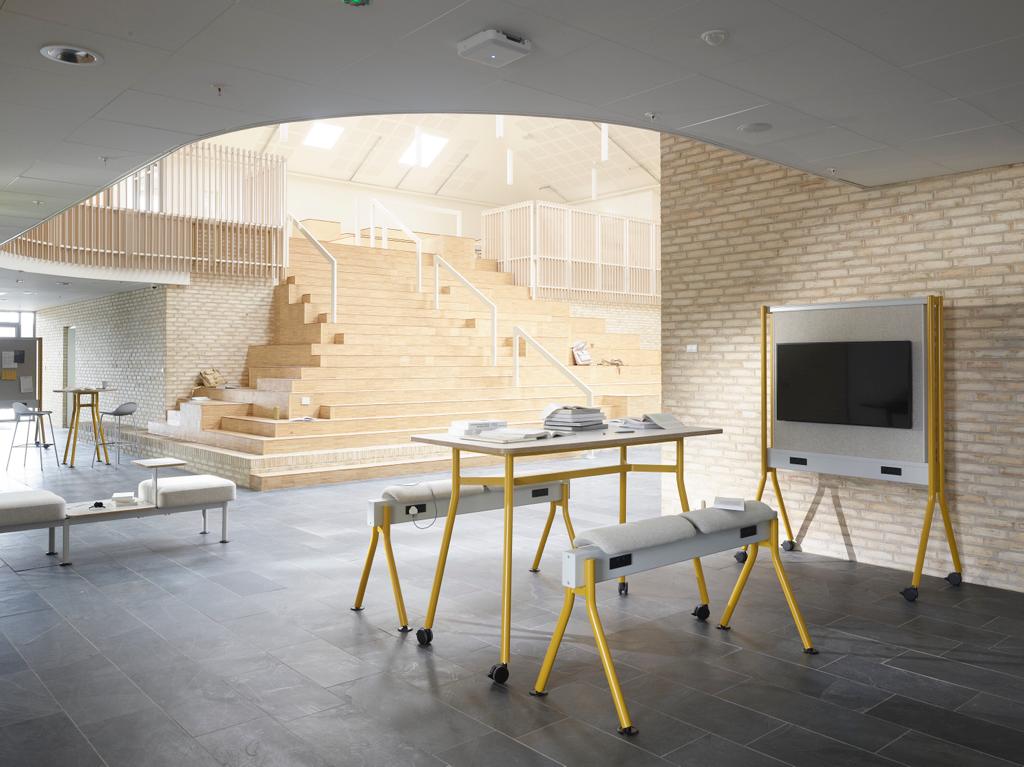 As a result, CoLab had a circularity brief embedded into it from the outset that prioritises durability, repair, and reuse to make it suitable for the high wear environment of a university campus or a dynamic workplace..
"We often hear that senior people in traditional organisations are struggling to engage Gen Z in the workplace," says Lloyd. "Our research for Senator has shown that we need to understand changes in how education is being delivered to realise new ways of collaborating with younger generations."
Images courtesy of Pearson Lloyd and Senator
Enjoyed this article? Read more: An homage to the cubicle: a new seating system that encourages productivity in public spaces