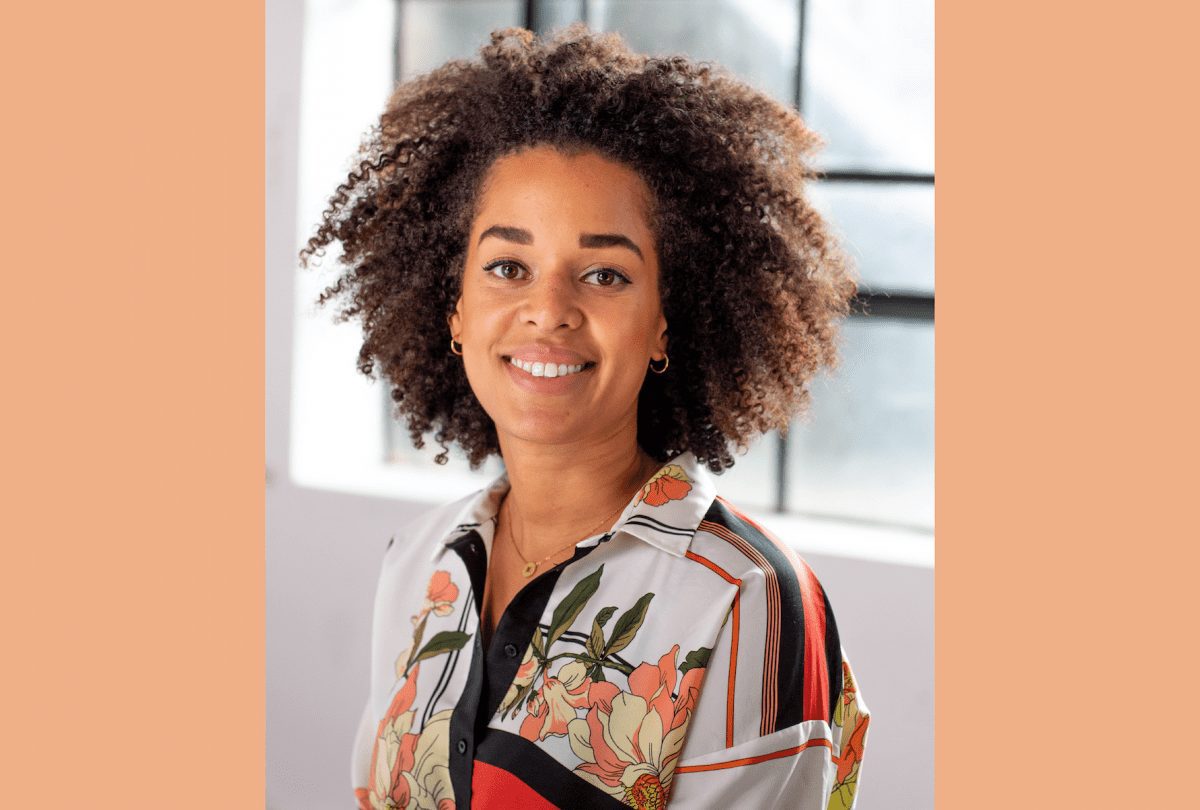 In a new bi-weekly column with Roddy Clarke, we shine the light on the emerging talents, designers and makers to watch from around the world
After working in the hotel industry and helping to launch a tech-based start-up, Micaela Sharp decided she wanted to change her career path. Drawing on her love for textiles, her business acumen, and a family background of carpentry and sewing skills, she embarked on her upholstery journey. After consolidating her skills through an upholstery course, she set up her own reupholstery studio in 2017.
Based in South East London, Micaela Sharp Design quickly developed, with Sharp building her own team, even hiring the tutor from the initial course she had completed. With the studio gaining recognition through a developing portfolio of residential and commercial work, Micaela was spotted by a production company to appear on BBC One's Flipping Profit. Competing to upcycle furniture for the most profit, the audience got to witness Sharp's charisma and knowledge first-hand.
Read more: Ones to Watch: The Campbell Collection
This TV appearance opened the door to a new world for Micaela, leading her to recently compete on the BBC's renowned Interior Design Masters. Sharp has since expanded the studio's offering to include interior design services and having this variety is what she enjoys about her work. "Even with my upholstery," she comments, "I rarely work on the same piece of furniture twice." With her motivation stemming from a passion for upholstery itself, Sharp is keen to help others embrace the craft. "YouTube has a plethora of videos to get started at home on small projects," she states.
"Alternatively, there are a range of courses within local education centres where you can learn the basics and build up your confidence with the technique." And, with lockdown encouraging us all to be more resourceful, reupholstery is a great way to bring new life back into the home. "For me," she continues. "The memorable projects are the ones with a story. It's the heirlooms, or the great market finds, which allow pieces to become the heart of a home."
While the last four years has seen the studio move from strength to strength, Sharp reveals this is just the beginning. "I have a number of exciting projects in the pipeline," she says. "Next is a furniture collaboration with artist Charlotte Beevor." Launching in May, Studio Janettie (named after the duo's grandmothers) will see the creation of new heirloom pieces designed for users to cherish for generations to come. This mindset of longevity and storytelling is one which Sharp champions, resonating with the growing community and following she has built and guiding every project she undertakes.
Image courtesy of Micaela Sharp Design