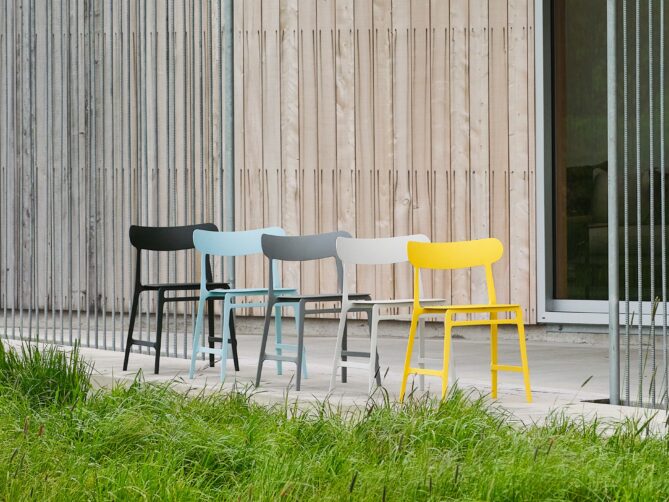 New Zealand based noho introduce Lightly – the super lightweight, effortlessly versatile and playful chair – designed by sister company Formway and launched in the UK by Obo
It began with Move, an ergonomic dining chair fashioned out of recycled nylon from fishing nets, old carpets, and fabric scraps distinguished by a flexible, reclining shell emblazoned with Y-shaped perforations. That well-received inaugural offering from the B. Corp-certified, direct-to-consumer brand noho has laid the groundwork for Lightly, its newest eco-friendly creation produced in New Zealand. "There have been huge changes in the workplace and Lightly felt like a natural progression from Move," says Paul Wilkinson, noho's co-CEO.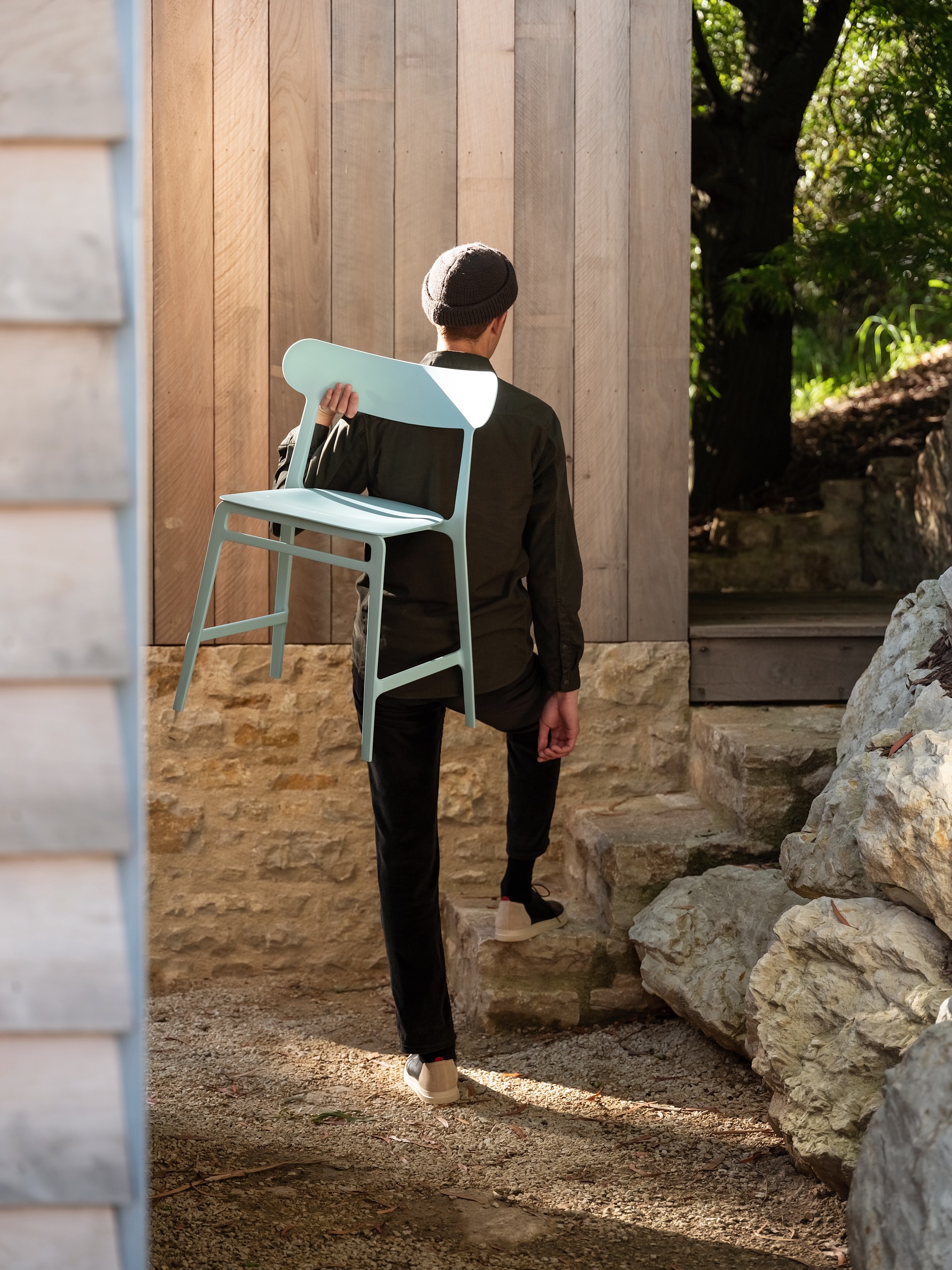 Launched in the UK by furniture provider Obo during Clerkenwell Design Week, Lightly, like Move, was hatched by Formway, noho's sister design studio in Wellington. Weighing a mere 2.75 kilograms, the chair is intentionally mobile, easily roving from desk to kitchen table as needed. It is also stackable, efficiently vanishing from sight to clear up space for events and social gatherings.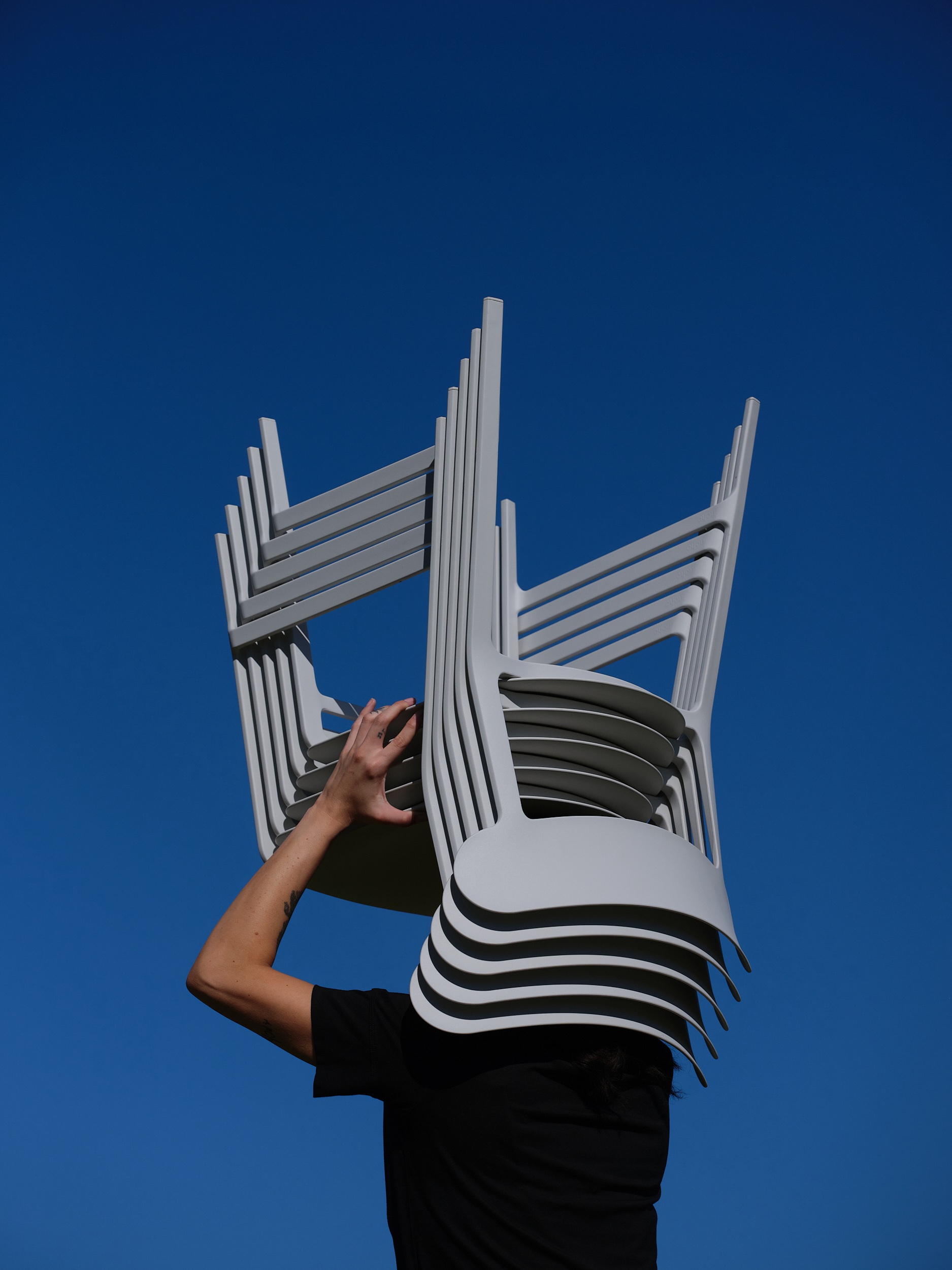 "It was a quick conceptual design process based on ground-up research looking at how people are living today and then filling an unmet need," explains Formway project director Chris Bisman, Lightly's lead designer. Adds Formway designer Josh Bruderer, "On the face of it, Lightly looks like a simple project, but it took two and a half to three years because we stress every detail. When someone new encounters the chair, they are pleasantly surprised by how lightweight it is when they pick it up and how it's quite comfortable when they sit down."
Materiality was of course central to Lightly's vision. The contoured seat, defined by sloped edges, is crafted from post-consumer recycled waste, while the subtly curved, supporting frame illuminates the durability of EcoPaXX—the first chair to do so—a bio-based polymer spawned from the CO2-absorbent castor bean plant.
Bisman wanted Lightly to be "as minimal and elegant as a chair could possibly be," but it also needed to stand out. "It was an opportunity to do something different from the high-tech performance products Formway has designed in the past," explains Wilkinson. "It's playful and its personality is strong. I especially like the bright yellow Sunshine version and the upholstered ones that are coming soon."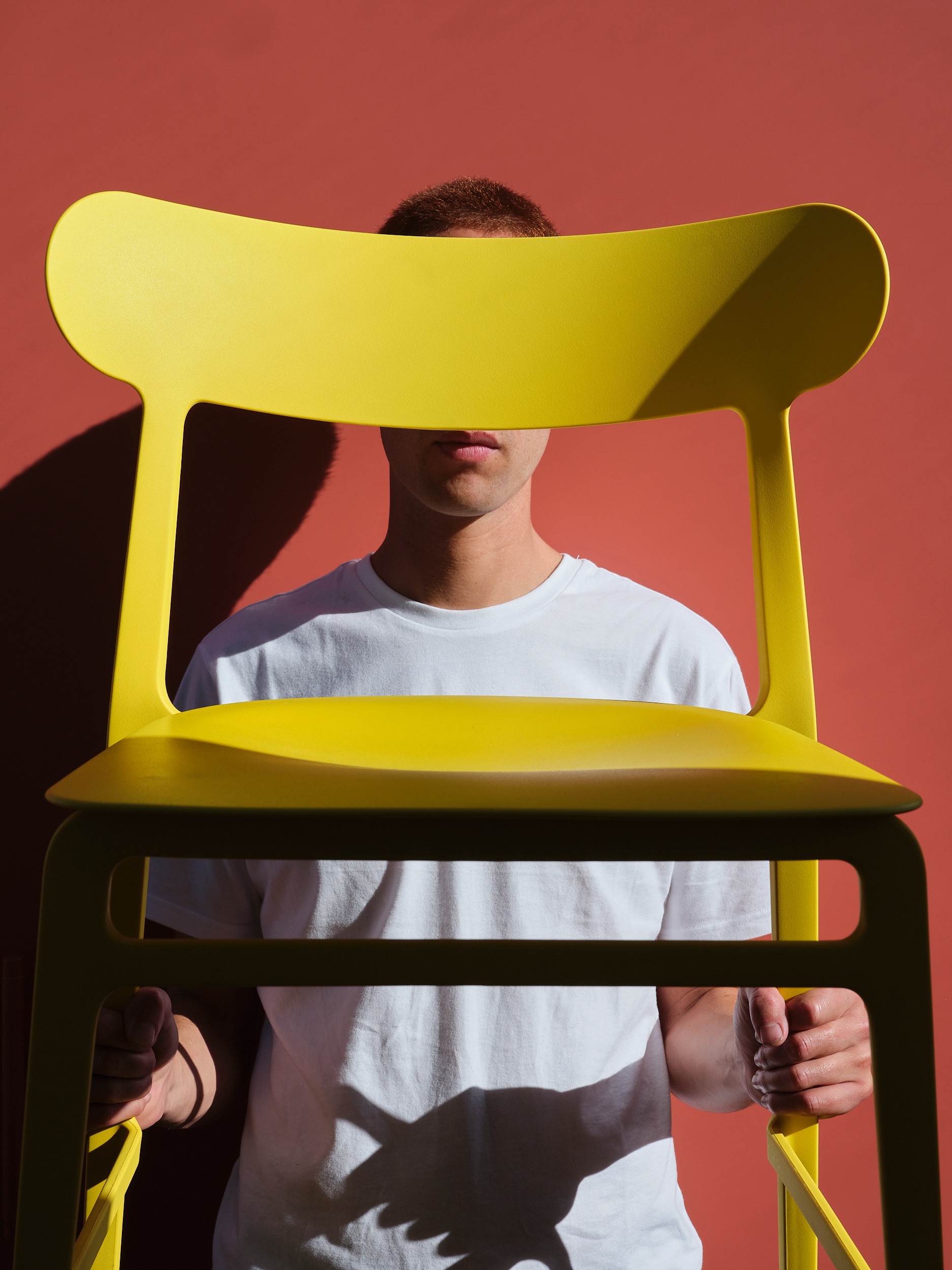 That cheerful yellow is joined by soft blue Glacier, off-white Mist, charcoal Ironsand, and Stone, "a grey that works well in timber interiors," points out Bruderer. "Looking back on it, we must have painted hundreds of chairs in hundreds of shades of red, green, and orange before refining the palette." Instead of seeking out classic black task chairs, the desire for "these pops of colour and the residential feeling they bring," says Bisman, attests to the office's constant evolution.
Images by Noho
Enjoyed this article?  Read more: Danish brand Mater is 'making waste beautiful' with their furniture collection