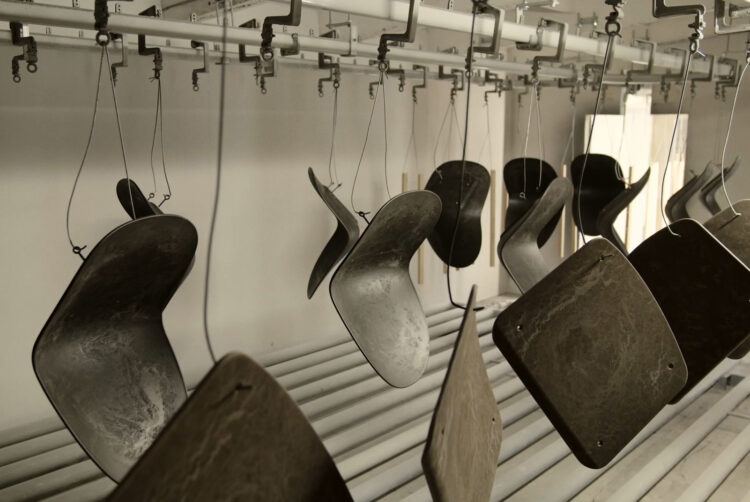 Working with Waste: Innovative Danish brand Mater reuses everything from beer kegs to bicycle frames in the manufacture of its sustainable products
Henrik Marstrand, founder of Danish sustainable furniture brand Mater, sounds almost apologetic about not hailing from a design background when we meet at the brand's streamlined showroom in Clerkenwell, central London.
"I was educated at Copenhagen Business School," he confides. "In my previous corporate jobs I travelled a lot and people abroad mainly associated Denmark with Hans Christian Andersen and modernist Danish design, whose longevity makes it inherently sustainable. When I was growing up, Danish design wasn't discussed around the dinner table but in Denmark it surrounds you."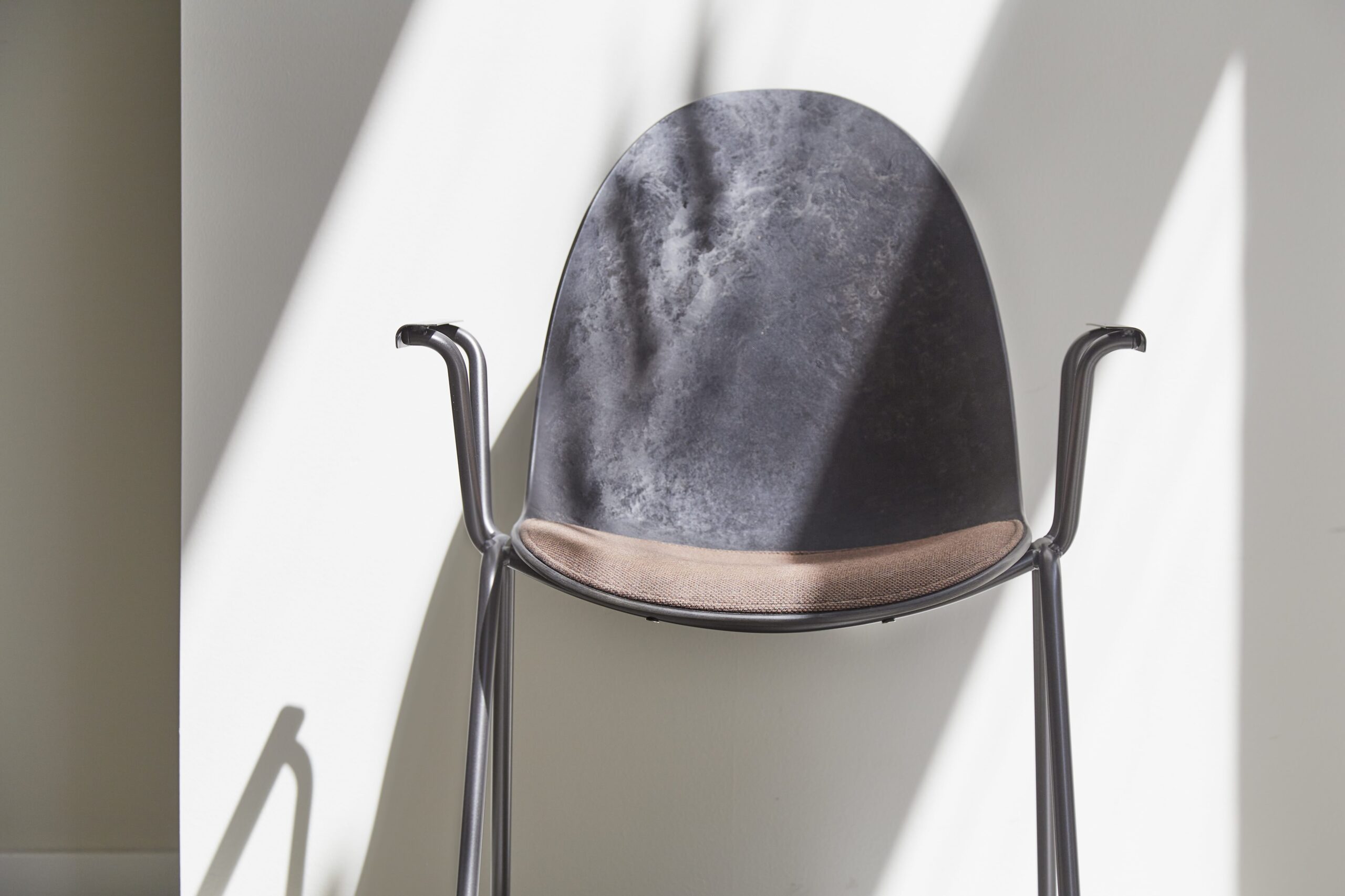 In the mid-2000s, Marstrand found himself yearning to quit his corporate career. "Sustainability was a narrative I felt strongly about. Learning then about emerging market trends such as a rising demand for electrical cars inspired me a lot." Personal circumstances were another catalyst behind his brainchild, Mater, whose products, including lighting, are fashioned from sustainable or upcycled materials.
"I became a father and started to think about what legacy I'd leave to my children." Parenthood, albeit of the maternal kind, inspired the name of the brand. "I wanted to use the word connoting 'mother'. Some Italian friends suggested, 'Why don't you call it Mater? The Latin word for mother is globally understandable?' A lot of values I had in mind for my company became the narrative of Mater: how a product is produced, how it comes to life and what materials it's made of."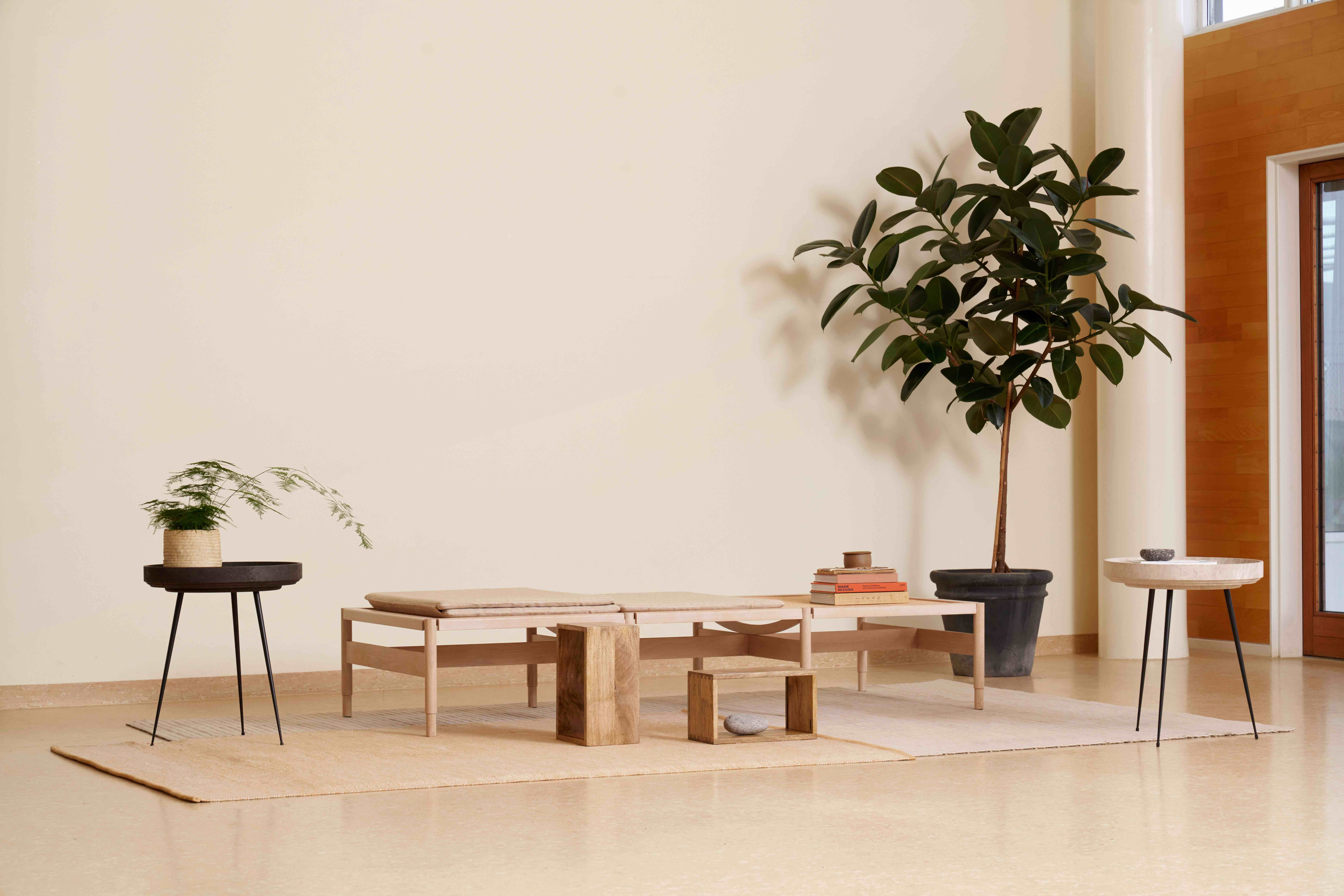 Marstrand set up the brand in 2006 and admits the early days were "bumpy". "I had to persuade investors and people I wanted to work with I had a sustainable business idea, and I put all my savings into it." Marstrand has cannily joined forces with up-and-coming or established Danish design brands and such associations have simultaneously raised Mater's profile. In 2007, it launched High Stool, a bar stool designed by Danish duo Space Copenhagen. Founded in 2005, Space Copenhagen went on to be feted for its minimalist yet inviting interiors projects, notably Copenhagen restaurant Noma.
"I saw an early prototype for the High Stool and said, 'This feels right,'" recalls Marstrand. "Bar stools then tended to be made of polished steel but I wanted a softer, more organic look. High Stool is designed with legs made of recycled aluminium, partly derived from bicycle frames or fashioned from FSC-certified wood. It was originally made at a plant in India, helping to preserve ancient Indian crafts, such as metalwork and woodturning, which was a form of sustainability in itself and is now made in Europe." In 2012, Mater produced its Bowl Table, made of mango wood. "After 10 years, mango trees are cut down and burnt as they only bear bitter fruit, so the wood normally goes to waste," explains Marstrand.
Serendipitous contacts have also allowed Mater to thrive. In 2016, someone Marstrand met by chance, who worked at an injection-moulding company, alerted Marstrand to a factory that salvaged and cleaned up large fishing nets dumped in the sea once these are torn and unusable. Around then, Marstrand also met Dennie Ditzel, caretaker of the estate of legendary Danish design duo, Nanna and Jørgen Ditzel, and asked if any pieces from their archive could be remade using the recycled nets.
Remembering a furniture collection originally designed in 1955 and made from wood veneer slats, she agreed to it being remade using ocean waste. Thus was the Ocean collection (a bench, chairs and tables) born. A further iteration of this collaboration was the outdoor furniture range OC2 of 2021 – this time fabricated from recycled plastic beer kegs provided by Danish brewery Carlsberg, hence its bottle green colour. "Outdoor furniture looks good in green and sells well," reasons Marstrand, revealing his characteristic mix of business acumen and appreciation of aesthetics. OC2 furniture graces the gardens of Carlsberg's Copenhagen HQ.
Mater has also patented a technology and material called Matek, made of waste materials such as discarded coffee bean shells and sawdust fused with plastic waste used as a binder. Mater's Conscious chairs – originally dreamt up in 1958 by architects Børge Mogenson and Esben Klint – are made of the highly durable, waterproof, recyclable Matek. Mater has a 'take-back' system for its made-of-Matek furniture: customers can return pieces that no longer function well; these are recycled into a new product for them.
With Mater frequently fostering cross-pollination of hallowed Danish brands, is it primarily on a mission to raise the profile of Danish design globally even more? "We want to explore Danish icons," concedes Marstrand, "but aim to be more international. Above all, we're curious about what we can create out of waste using technologies we develop, about ways to make waste beautiful."
Images by Mater
As featured in OnOffice 163, Summer 2023. Read a digital version of the issue for free.
During Clerkenwell Design Week 2023, 23-25 May, Mater will be present an interactive installation titled 'Wastedream'. Visitors to the showroom are invited to explore the installation, which highlights the importance of circularity in furniture design, by demonstrating the endless capabilities of Mater's pioneering waste material Matek. 
Register for your free cdw badge here