The modular structure is designed for the ever-changing workplace
Spanish furniture company Kettal has just released its Pavilion O collection, an agile and modular structure that's designed to meet the ever-changing dynamics of the workplace.
As organisations the world over are reimagining office and work life after Covid-19, many companies have opted for agile organisational structures which allow businesses to future-proof their offices, thanks to greater flexibility and adaptability.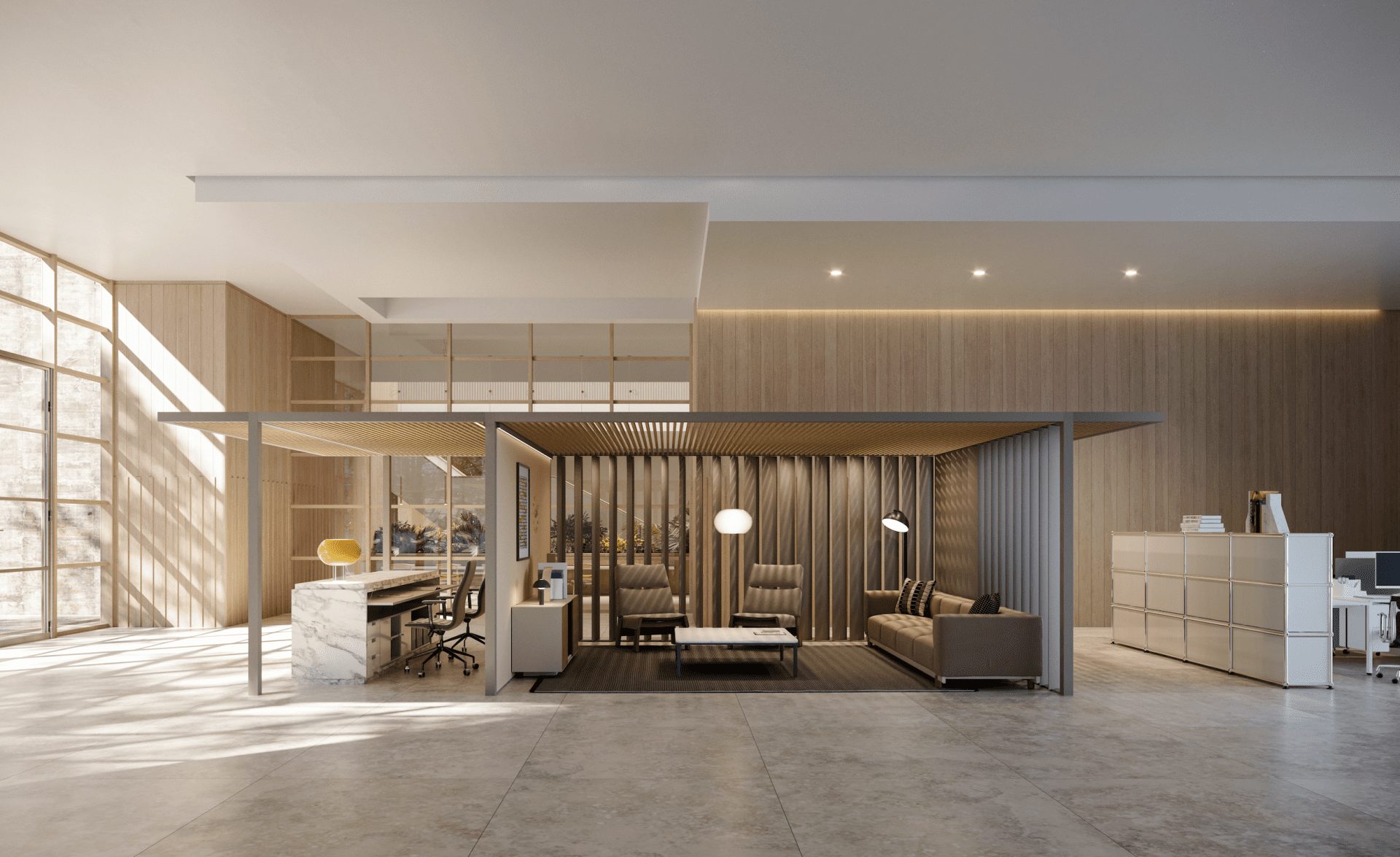 To meet such demands, modular wall systems like Pavilion O allow companies to shift their workspaces when needed as office structures can be easily reconfigured to suit changing requirements.
As such, Pavilion O provides a flexible way of dividing offices into different zones for different working styles. Enabling future offices to provide a greater variety of spaces, these flexible hubs allow people to focus, collaborate, inspire and meet throughout the office.
Consisting of an aluminium structure that can be built out with a variety of materials, such as glass, wood and fabric, the modular system also comes with practical fittings, including shelving, TV units, whiteboards and bulletin boards.
By facilitating the creation of countless office and workspace layouts to suit a variety of tastes and styles, Pavilion O can be rapidly adapted and will accommodate changes to headcount or department functions within hours.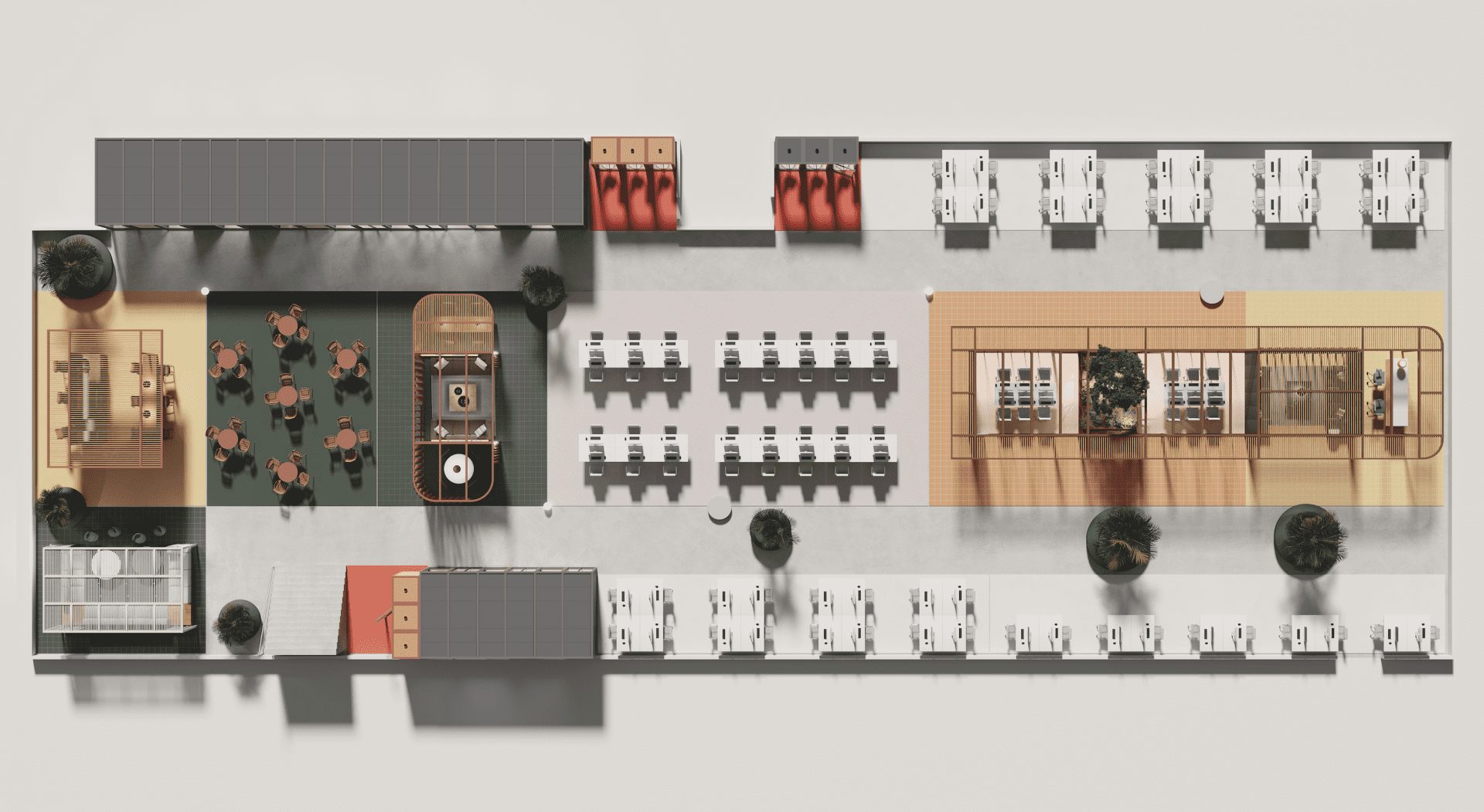 Furthermore, Kettal's unique clipping system, Click & Work, encourages users to transform their spaces creating their own 'mood ecosystems'. Wall-to-wall or corner-to-corner, the scope for creating adaptable office spaces is limitless as configurations can be altered to provide new spaces.
With businesses (and the world) changing fast, agile office furniture and designs have never been more important. While Pavilion O allows spaces to be reconfigured in hours, it also provides a more long-term sustainable solution to office design.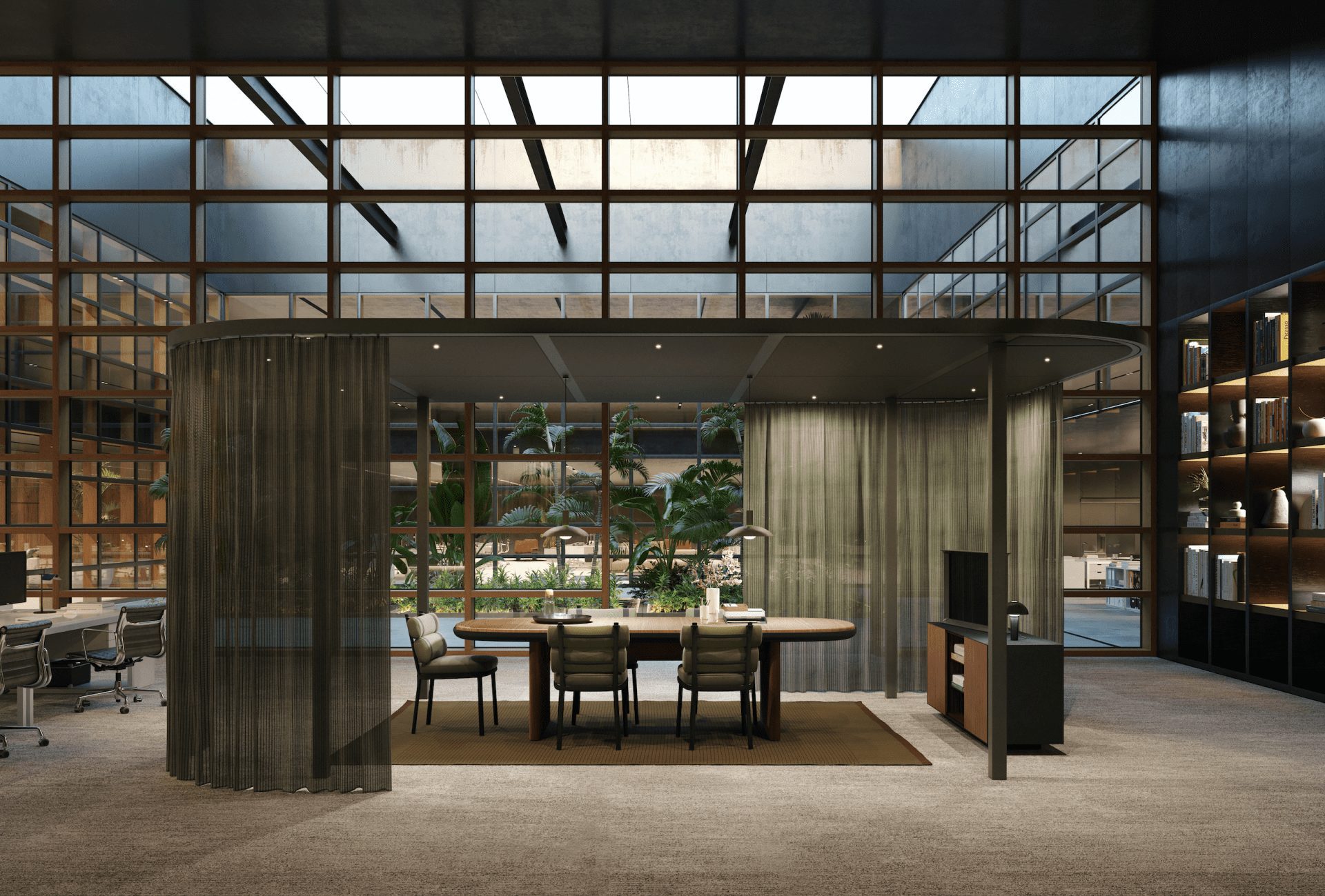 By encouraging users to reconfigure and reuse pieces rather than discard them, modular and flexible systems such as Kettal's Pavilion O are a better way to sustainably design future offices.
Reflecting the needs of an organisation, ultimately agile solutions provide employees with freedom and choice at the workplace which positively impacts employee wellbeing.
For more information visit kettal.com
Images and video courtesy of Kettal