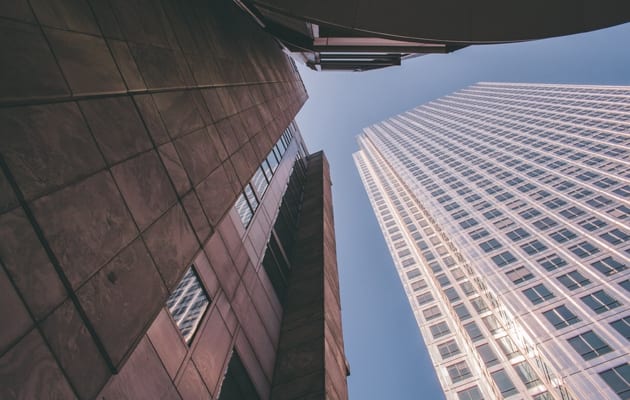 |||
The cost of office space in London fell significantly across many areas of the city, particularly the west, over the past five years, according to a new study of flexible working in the capital.
The report by Office Freedom showed that flexible workspace available in London grew by 42% in 2018, and increased by 167% between 2014 and 2018. The number of companies entering the flexible workspace market has also increased, with significant new players such as rapidly growing WeWork, which opened its first office in London in 2014, establishing a major presence. At the same time, established providers, such as Regus, have adapted their offering, with hybrid spaces combining coworking and serviced offices growing in popularity due to the flexibility and growth potential they offer small businesses.
The Office Freedom report also looked at the average rate for workstations across the city, finding that areas including Hammersmith and Westminster had seen significant drops in the past two years. Paddington had a longer term fall, with average rates per workstation dropping 32% in five years. The report suggests that such falls could in part be attributed to the growth in flexible and coworking spaces in the area, with large centres opening from The Office Group and WeWork. The increased demand for space in east London is also likely a factor, where the report shows a rise in average prices, from £228 in 2014 to £328 in 2018.
However, the prices in east London were still the lowest in the city last year the report says, though pockets of the area had become more expensive than much of the rest of the city. Shoreditch and Old Street commanded a rate of £502 per workstation, higher than Angel, Notting Hill and Westminster. And the most expensive areas of the capital remain familiar – Mayfair, St. James's, Kensington and Chelsea, Covent Garden and Knightsbridge are the highest price per workstation in 2018, with Mayfair reaching the peak, at £871 per workstation. Yet, even here have been some surprising changes, with Kensington seeing a drop of 38% in the past five years, from £1,132 to £702, potentially because of increased demand in central London, and the growth of fintech start-ups in Old Street and Shoreditch.
Richard Smith, CEO of Office Freedom says: "The increase in availability of flexible working spaces from new operators and attractive terms have maintained pressure on workstation rates.
"Flexible workspaces are booming and we are seeing more and more large corporates, such as Amazon, Facebook and Microsoft embracing the benefits that flexible workspaces bring. Savvy businesses, large and small, can easily look at the average workstation rates and see where they can make substantial savings."
A new report shows how office space prices have changed across the city in the past five years