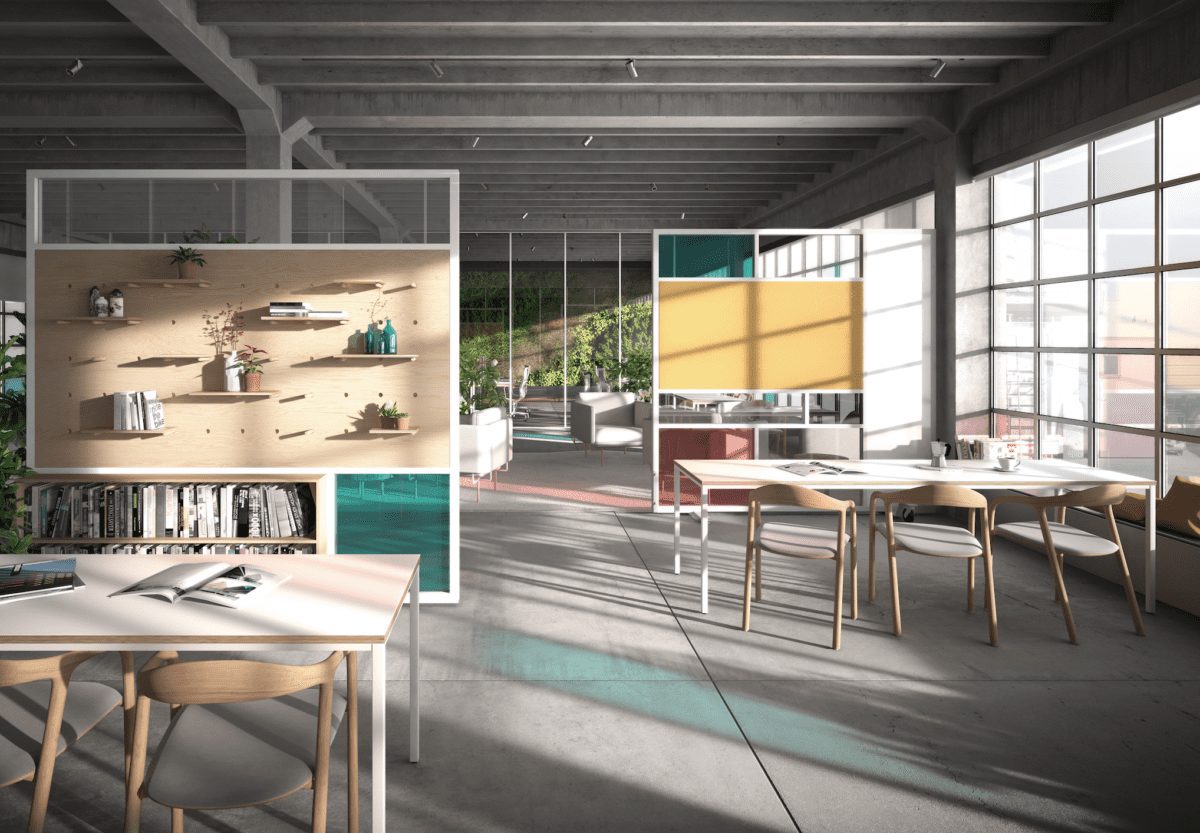 The partitions are the result of a collaboration between design firm Habitat Matter and Artis and aim to redefine our flexible workplace
The workplace of the future is agile. Helping create better and more efficient offices, agile workspaces are designed for maximum flexibility and have shown to increase productivity and employee satisfaction.
Catering to this future of work is Flat Move, a design tool that enables new ways of creating flexible workspaces. Built on a customisable framework for limitless design choices, it is the result of a collaboration between Habitat Matter and Artis.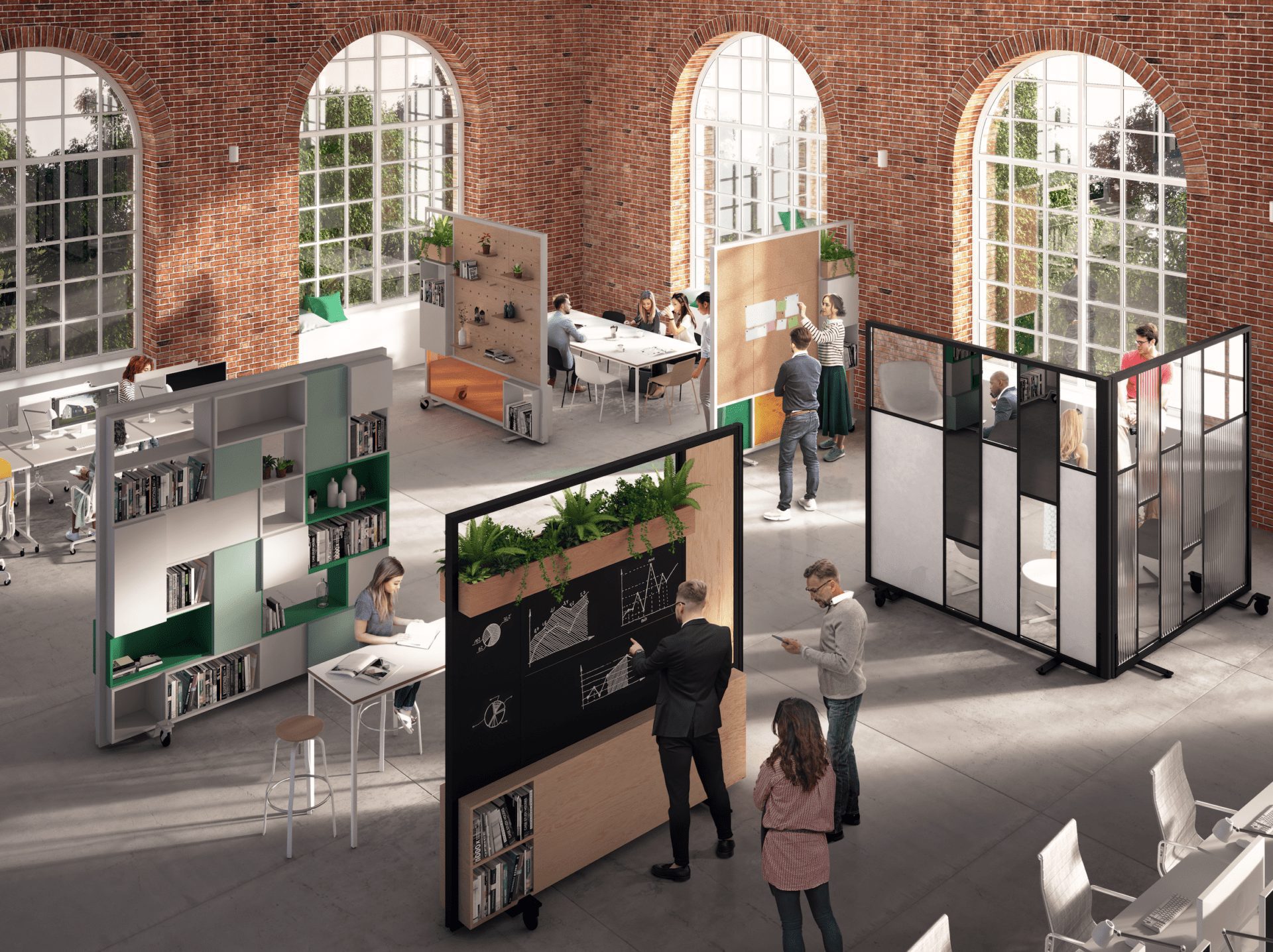 Specialising in demountable wall systems and acoustic solutions for architectural interiors, Habitat Matter creates custom acoustic and design solutions for various spaces including architects and designers' workplace, education, and hospitality projects.
The young design firm found their perfect collaborator in Artis, the latter widely known for its manufacturing history ever since the firm's inception back in 1964. With a deep expertise in research and development, Artis designs and manufactures innovative and versatile wall systems.
Built on a customisable framework for limitless design choices – think cabinets, cabbies, cork boards and coloured glass available in a choice of bright colours – the piece allows users to build 'active' partitions from a range of modules.
"Flat Move is not a space divider", shares the team behind Habitat Matter, Joe Mascaro, Rebeca Alba and Andrea Wainer. "It is a space creator."
Flat Move allows users to re-zone their workspaces as needed. Whether zen work garden, the ultimate functional team room, or transforming the library into a bar for happy hour Fridays, the piece is highly customisable to to the unique design of a workspace.
"The workplace of the future will constantly change", comments Habitat Matter. "Flat Move enables companies to make dynamic transformations quickly and easily within existing spaces, without the added cost and waste of construction."
Images courtesy of Habitat Matter