Now in its second year, Design London will return to Magazine London in North Greenwich – as part of the London Design Festival. It is set to be the festival's largest contemporary design fair and headline as the main attraction in the newest design district, Greenwich Peninsula.
Doubling its size and spread across two exhibition areas including the main show space, Magazine London, and a new temporary pavilion, the Showground, the 2022 edition of Design London continues to showcase some of the best and most innovative ideas the design community has to offer.
It brings together an international line-up of sought-after brands from across furniture, kitchens and bathrooms, lighting and architectural fittings.
Some of the latest names confirmed for this month's event include: 
adidas: Chasing Circularity
adidas dives deep into its circularity journey with an exclusive preview of products from its Made To Be Remade collection, alongside a panel discussion that lifts the curtain on the unique process and challenges of designing within a circular system – supporting its mission to help end plastic waste. 
Visitors can view the latest innovations through a one-off visual exhibition, with a select few hearing from the Innovation team who is driving the brand's circular ambitions forward – only at this year's Design London.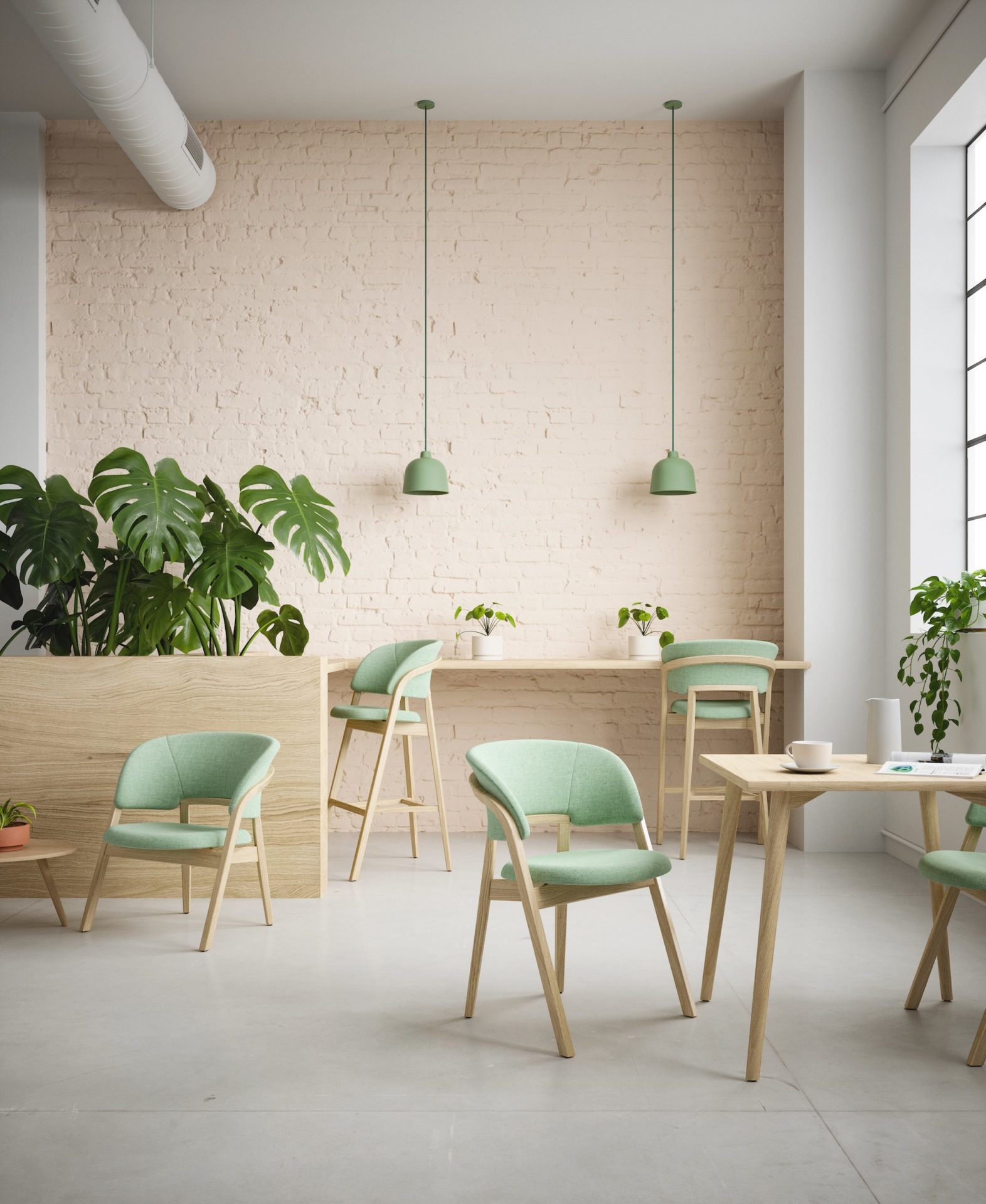 Furniture
Van Rossum has been designing and making solid and sustainable furniture by hand in its workshop for over 40 years. At Design London, the Dutch brand will display some of its newly launched pieces including the Barrel dining table by Thomas Haarmann, the Bracci armchair by Pieter Maes, and the Kitale Bibliotheque by Xavier Dohr – in a brand-new colourway that will be revealed at the show. 
Trained initially as a guitar maker, London-based Paul Kelley will bring his Memphis-inspired, handmade pieces to Design London, which have been reworked using Abet Laminati's unique palette of surface colours and textures. These include Kelley's magnetic cubes with exclusive new finishes by Milan-based fashion designer Arthur Arbesser, as well as a new range of storage. 
Lighting
Global lighting manufacturer Artemide will bring its new as well as iconic collections to Design London. These include Funivia by its President and CEO, Carlotta de Bevilacqua; Stellar Nebula by BIG; and Tizio by Richard Sapper, which celebrates its 50th anniversary this year with a special edition in the late designer's favourite colour, red. 
Also from Italy, Auralis will come to the show with its three key brands – Penta, Castaldi and Arredoluce. They share the same goal: driving technological innovation and promoting lighting as a tool to improve the quality of daily life. Products on display range from Penta's Hang Out to Castaldi's Disc and Arredoluce's Triennale. 
International Pavilions
Alongside a multitude of product launches, visitors to Design London 2022 will have the opportunity to explore a curated selection of international pavilions; from the returning Danish Pavilion to newcomers including the Korean, Portuguese and Thai Pavilions. 
Special Projects
Last but not least, Design London 2022 boasts a whole host of collaborations; from sought-after brands to experiential installations. Known for her public art across the UK, Lois O'Hara believes in the positive effects colour can have on people and places. As well as creating a one-off mural at Design London's front entrance to greet visitors, the Brighton-based multidisciplinary artist is also responsible for designing this year's talks theatre – where Discussions at Design London will take place. Meanwhile, on the same floor, there will be a champagne bar for guests to gather and relax; the space is set to be built using reclaimed materials from the 2021 talks theatre designed by Yinka Ilori.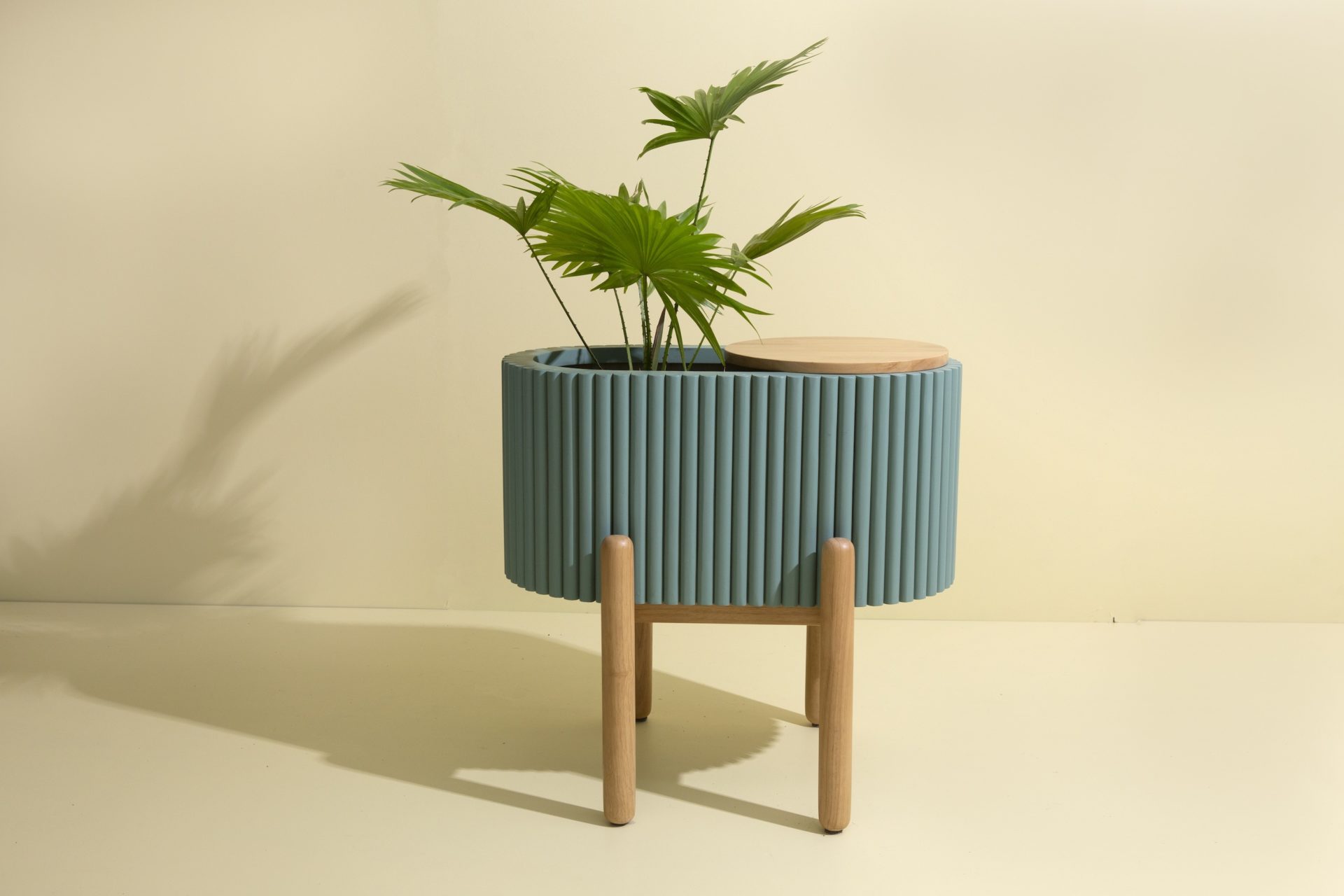 What's more, Versarien – which develops and manufactures advanced material technologies to improve the environment – has teamed up with British artist and designer, Steuart Padwick to create a 3-D printed installation at Design London.
Using 100% cement-free concrete reinforced with Graphene, this special feature – titled Island Steps – has been designed as a playful oasis which can be located both indoors and outdoors. The 3-D printing significantly reduces the volume of concrete needed, while the special mortar being cement-free is expected to reduce the carbon footprint by over 70%. 
Design London returns to Magazine London, North Greenwich from 21 – 24 September 2022. 
For more information, please visit designlondon.co.uk. 
Images by Ruth Ward, Ilusi, Portuguese Pavilion, Paul Kelley, Artemide, Thai Pavilion