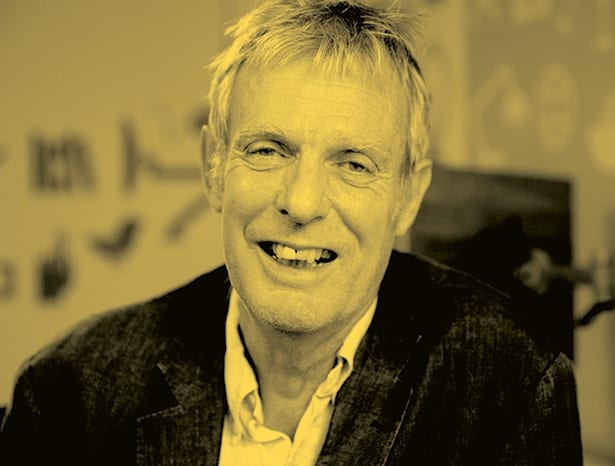 |||
Windsurfing and office design are not usually spoken about in the same sentence but sometimes inspiration strikes in the most unusual places. I'm speaking to Peter Bosson, founding director of Colebrook Bosson Saunders, a company known firstly for its monitor arms but which has also entered the market for lighting, charging and other elements of technology including audio visual and videoconferencing.
Bosson explains that while out waterside with Martyn Colebrook one day, they noticed a mechansim on the windsurf sail that was robust but could hold a lot of weight, especially compared to its size. It was this mechanism that they took as a design cue when coming up with an element that could work with flat computer screens.
A visit to Orgatec one year proved a turning point for the firm, which was founded in 1990, combining the product design skills of Bosson with Colebrook's in architecture and Brenda Saunders' expertise in furniture making up the trio.
Having spotted one of the earliest flatscreen computers on display at a stand at the Cologne trade show, Bosson says,"We realised that technology was changing." And so, as the days of the cathode ray tube began to come to an end and flatscreen monitors became much more mainstream, products such as CBS's Wishbone monitor arm, introduced in 1999, satisfied the need for this new way of working. It's particularly suited to multi-screen environments such as trading floors and banks were some of the earliest adopters to this kind of desktop set up.
Bosson compares the trading floor to the orchestra in terms of many things happening simultaneously yet seamlessly; observations and findings from other working environments have gone in to the research behind products. "It's about asking a lot of questions," he says, "Why don't pianists or violinists get RSI or carpal tunnel syndrome when people sitting at desks do? Also, as humans we are not changing but the technology around us is."
He believes in a "bottom up not top down approach" to understanding office workers' needs in an organisation. "It's not necessarily what the managers are thinking," he adds, "the environment should be about the office worker, not about the machine."
"We do research and take the data we get and see if we can get a product out of it," he continues, a principle which applies just as much now as at the turn of this century. CBS estimates that nearly a third of monitors on the market today couldn't be supported by current monitor arm technology, with no one arm that could support the full spectrum of screen weights. And so one of CBS's latest launches is Ollin, which was presented at this year's Orgatec. It can accommodate screen weights of up to 9 kg, tapping in to the trend for lighter and lighter laptops or screens but also can adapt to more weight if necessary, with a technical cord controlling movement. It can also hold two screens at once, a sight that's becoming more and more common on the office floorplate these days. With the advent of cloud computing and the use of tablets or tablet/laptop hybrids, how and why we use computer screens is changing. Here Ollin's flexibility comes into its own, being compatible with a monitor mount, a table mount and a laptop mount amongst other configurations. It will hit the marketplace at end of January.
Another product scheduled for 2017 is Lolly, which niftily combines lighting and power provision. It offers ports for both the standard type A USB and also the latest type C and is lightweight enough to be repositioned easily on the desktop, giving the user the ultimate control over how their workstation is lit.
Bosson started his professional life as an architect but decided instead that 'the architecture of the desk' was more for him, after a three year study on ergonomics. He is currently president of the Chartered Society of Designers and his passion for making, creating and spotting the next big thing is undiminished. He talks animatedly about the possibilities of inductive charging technology being incorporated into surfaces, freeing us from carrying chargers around with us, and lighting being more orientated towards the emotional needs of the individual user and the time of day. Given his successful track record for anticipating the needs of the marketplace, we're watching how these areas develop with interest.
Great office design is about letting staff influence their environment says Peter Bosson, founding director of Colebrook Bosson Saunders