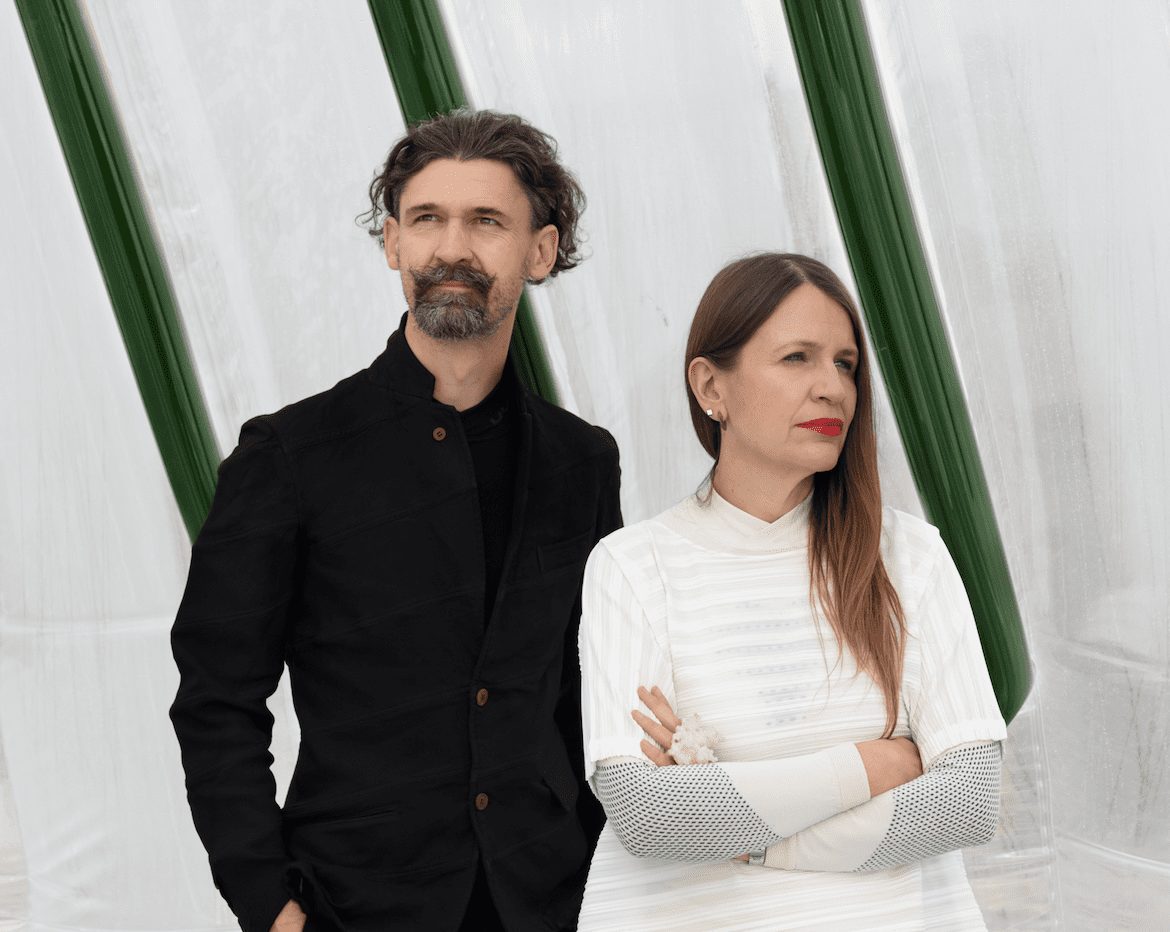 The Italian studio unveils two projects that highlight how the integration of biotechnology in the built environment can lead to a new generation of living and growing architecture
Those attending COP26 in Glasgow won't be able to miss the luminous, organic white structure placed in front of the Glasgow Science Centre. Created by ecoLogicStudio, an architecture and design firm specialising in biotechnology for the built environment, the Air Bubble air-purifying eco-machine draws attention to the issue of air pollution and proposes a method to achieve carbon neutrality. 
The Air Bubble's thin membrane contains 6,000 litres of water supporting 200 litres of living Chlorella cultures, and filters 100 litres of polluted urban air every minute. What's more, it's kitted out with special sensors that trigger a system whereby the more people interact with it, the quicker the algae photosynthesis, thus increasing its ability to absorb pollutants such as nitrogen dioxide and carbon monoxide.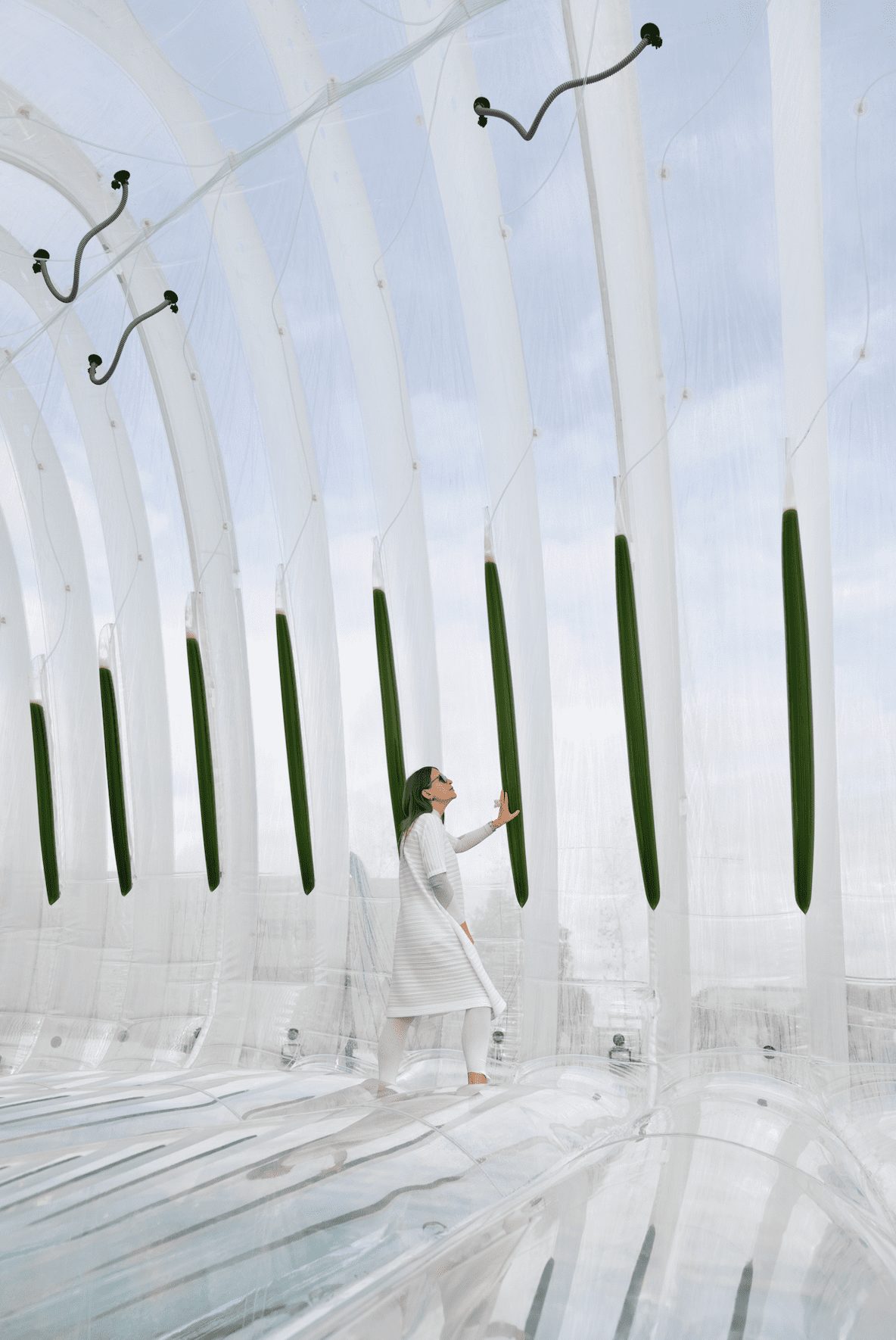 The playful project encourages visitors, and especially children, to interact and experience the air-cleaning capabilities of micro algae cultures, while immersing themselves in a bubble of freshly metabolised oxygen. "This way they become aware and learn about how to purify urban air with nature-based technology," says the studio's co-founder Marco Poletto. "And since they learn while having fun it will hopefully inspire them to become part of the solution for years to come."
The studio has also recently unveiled the BioFactory architectural system, which it hopes will transform the way we look at industrial architecture. Food-grade micro-algae feed off the CO2 emissions of factories, while the harvested algae can be used for carbon-neutral packaging or even food products. The first such BioFactory scheme has been installed at Nestlé's HQ in Lisbon.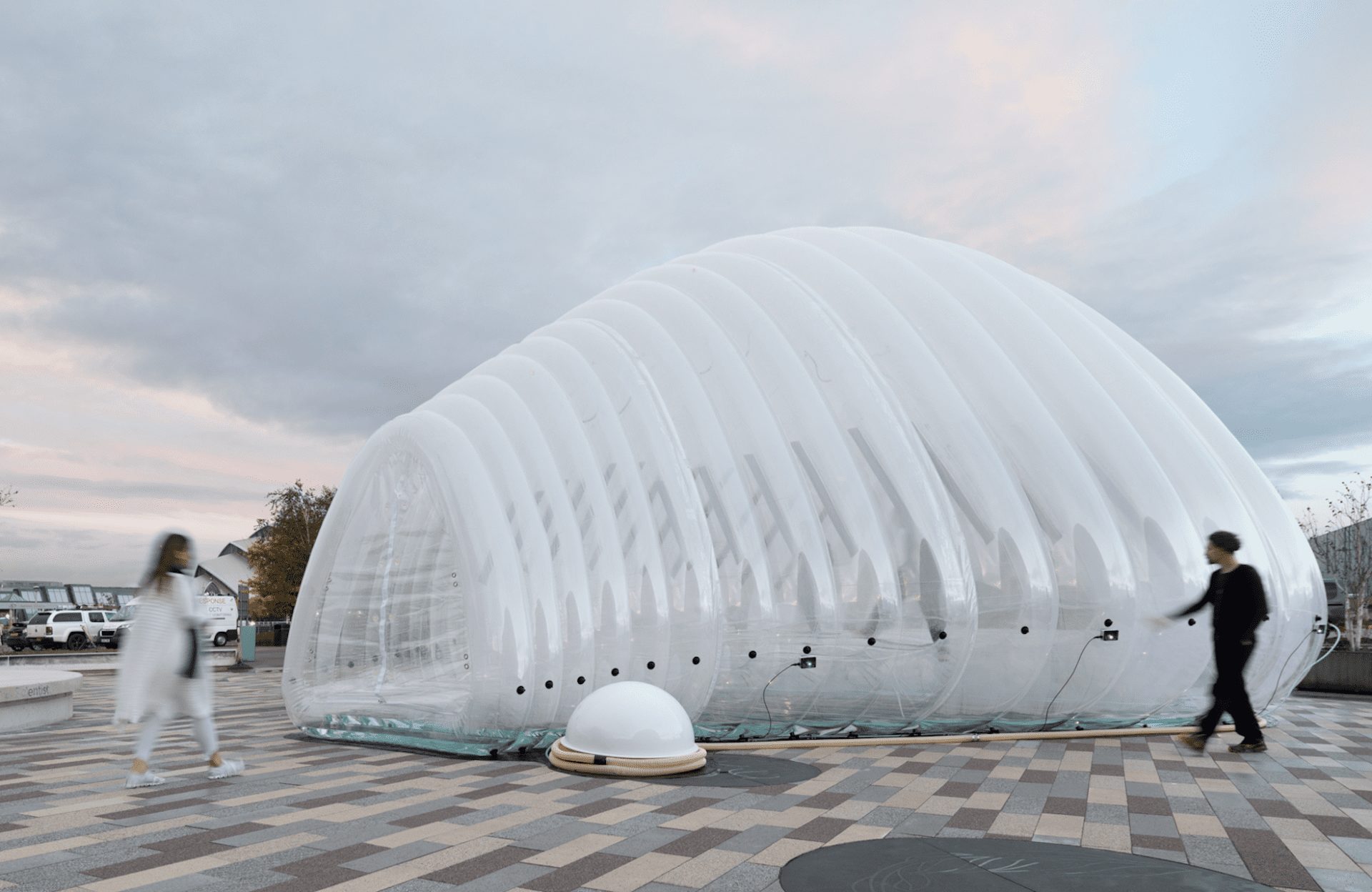 The studio is passionate about coming up with solutions to the imminent impact of climate change and rethinking the way we build and live. "It is not enough to add some green tech to architectural models that are anti-ecological at their core," says Poletto. "We need a complete rethink. That is why the Air Bubble is a real vision of carbon-neutral architecture." 
"Widespread adoption is certainly in our plans and we see Air Bubble to be always customised to its specific context – to the local microclimate, building regulations, local algae species and social norms," adds Professor Claudia Pasquero, ecoLogicStudio co-founder. "ecoLogicStudio is working on projects where architecture is conceived as a symbiotic organism. The new frontier is designing circular economies of matter, information and energy."
Images by Naaro