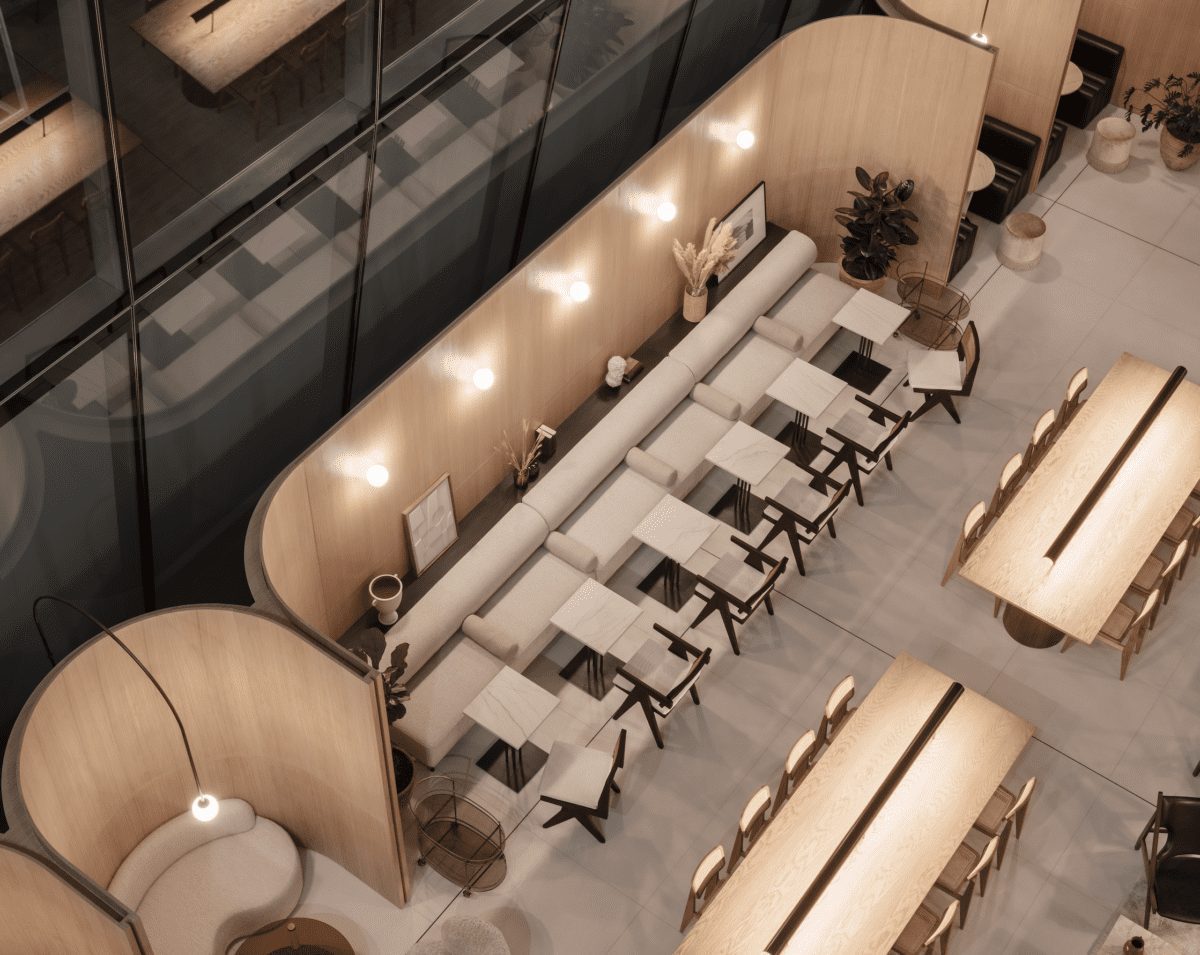 Yaara Gooner, Head of Architecture and Design at flexible workspace provider
LABS, shares her thoughts on likely design trends for 2022
2021 has further accelerated the evolution of home and workplace design to build on the way in which we are adapting to new ways of working and the need for us all to be more considerate of the world we are living in.
Looking ahead to 2022, Yaara Gooner shares her top five design movements to watch out for in 2022.
1. Stainless steel
A low-maintenance material that's highly durable and incredibly versatile, stainless steel can be shaped and moulded to accommodate many different needs and surfaces, delivering a fresh and sharp feel to any space it's used in.
It's strong sustainability credentials, as it's highly recyclable, and easily cleanable nature, can help maintain the hygiene of the surrounding environment, making it an increasingly popular material of choice for workspace interiors in 2022.
2. Combining contrasting materials/surfaces
During the next year, we will see more exploration of the relationship between textures, colours, geometries and forms to deliver inspiring and unique spaces.
Following this, we are likely to see more research that will further investigate how balance and good proportions are achieved through a considered mix of warmer and cooler materials, in addition to a varied use of surfaces and textiles.
3. Natural materials
The ongoing emphasis on health and wellbeing and our impact on the environment, will cause further growth in the desire to invest in natural, recyclable or recycled materials.
These materials are both responsibly and locally sourced and used with honesty in the new year. For design inspiration and how to use natural materials in 2022, perhaps you'd like to take a look inside our new workplace and lifestyle destination Victoria House.
4. Creating intimacy in public spaces
Particularly in urban environments, we are continuously looking at how larger, open plan spaces can be divided into more intimate, comfortable areas where people can be at their most productive, while also being a part of the surrounding buzzing environment.
Semi-private booths tend to be our most popular and most-used spaces. They allow people to work independently while still feeling a part of the wider office environment. Spaces that are simultaneously open but enclosed always add value to workplace environments due to their flexibility.
5. Emphasis on timelessness
Trends are becoming less trendy. People and businesses are more and more willing to invest in products and designs that stand the test of time, as everyone looks to reduce their carbon footprint.
This will see classic shapes, forms and materials return in a positive and creative way in different combinations and new formats. Expect a return to classic furniture and iconic design pieces of the past – their beauty and elegance will always remain relevant.
Image by Ståle Eriksen
Read more: Bisley shares top office design trends to watch out for in 2022