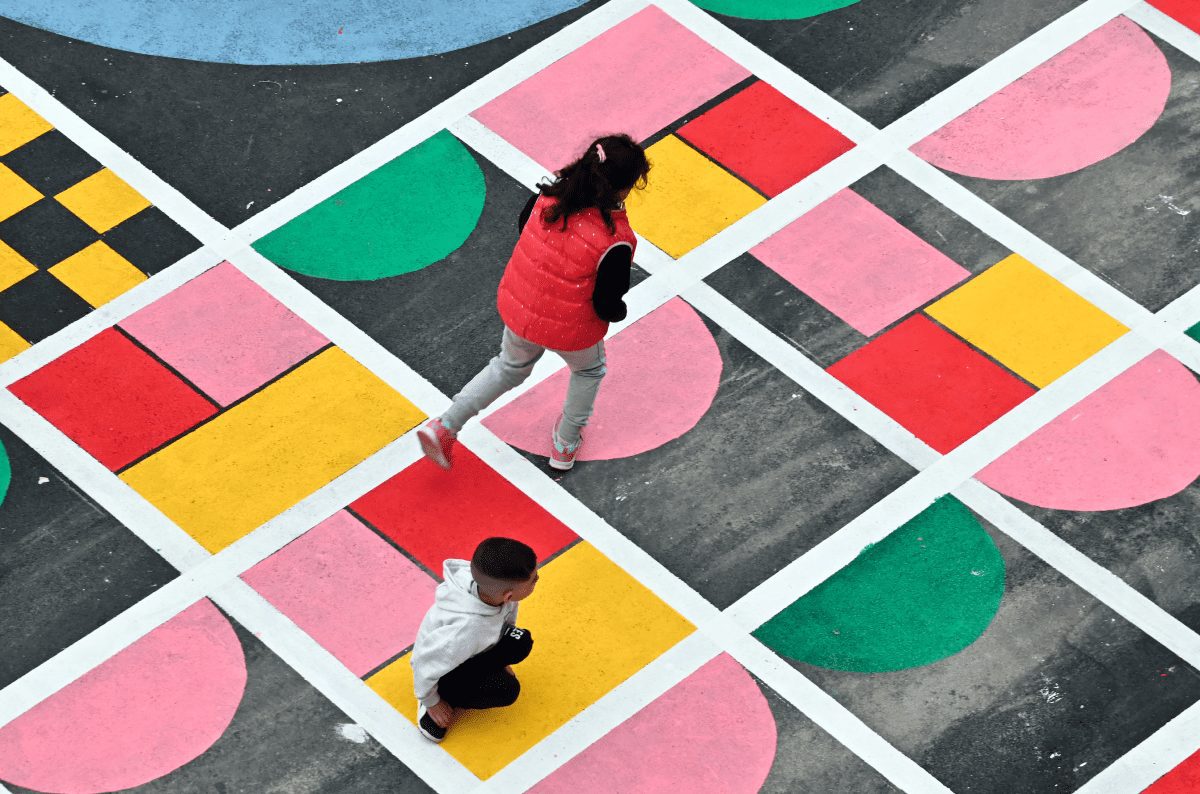 As part of a wider initiative, promoted by the Municipality of Milan, the project is inspired by both an educational and playful concept
Milan-dwelling designer and art director Serena Confalonieri (as featured in OnOffice Spring 2021), has just unveiled a colourful art project—Quadra—in time for spring.
Belonging to a recent redevelopment of a former parking lot in Via Val Lagarina, in Quarto Oggiaro district, Quadro was realised in collaboration with the volunteers of the Milanese association WAU! and with the students of I.C.S. 'Via Val Lagarina', the school which is located just adjacent to the parking lot.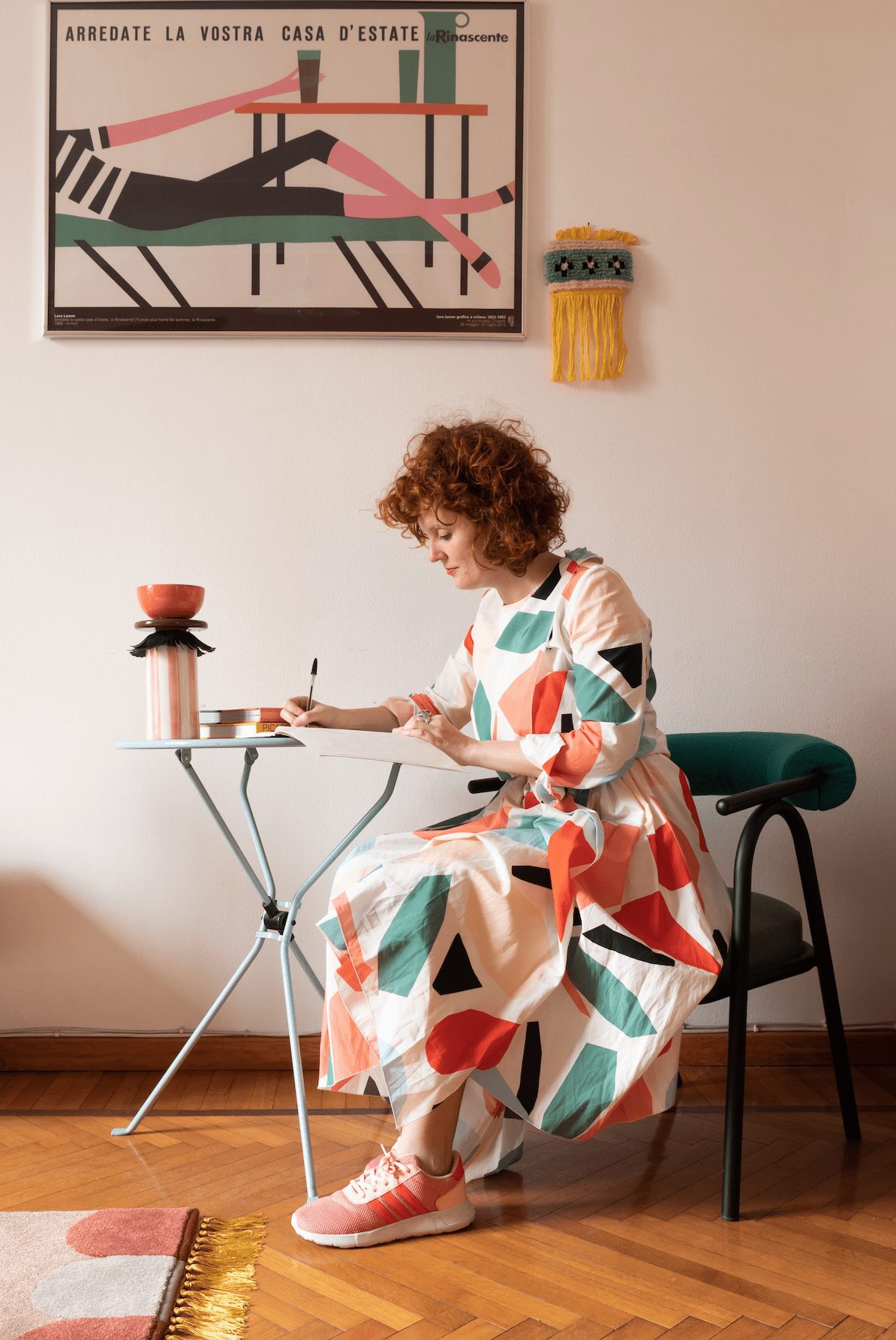 With the aim to create a recreational space that's open to everyone, the project was inspired by both an educational and playful concept—the graphic subdivision of the 600 sq metre parking lot mirrors the sheets of paper in school notebooks, which inspired the project's name 'Quadra'.
The grid, which was painted by students and volunteers at the launch of the initiative on May 8th, 2021, features bold primary colours and simple geometric shapes that take its inspiration from the signs and colours that children might draw in the pages of their own notebooks.
"It was very stimulating to have the opportunity to work on a project on such a large scale, which fits into a strongly characterised urban and social fabric", shares Confalonieri.
"We designed this graphic intervention considering all of the functional and aesthetic needs, but also, and above all, the needs and the external stimuli that children require in order to play and interact."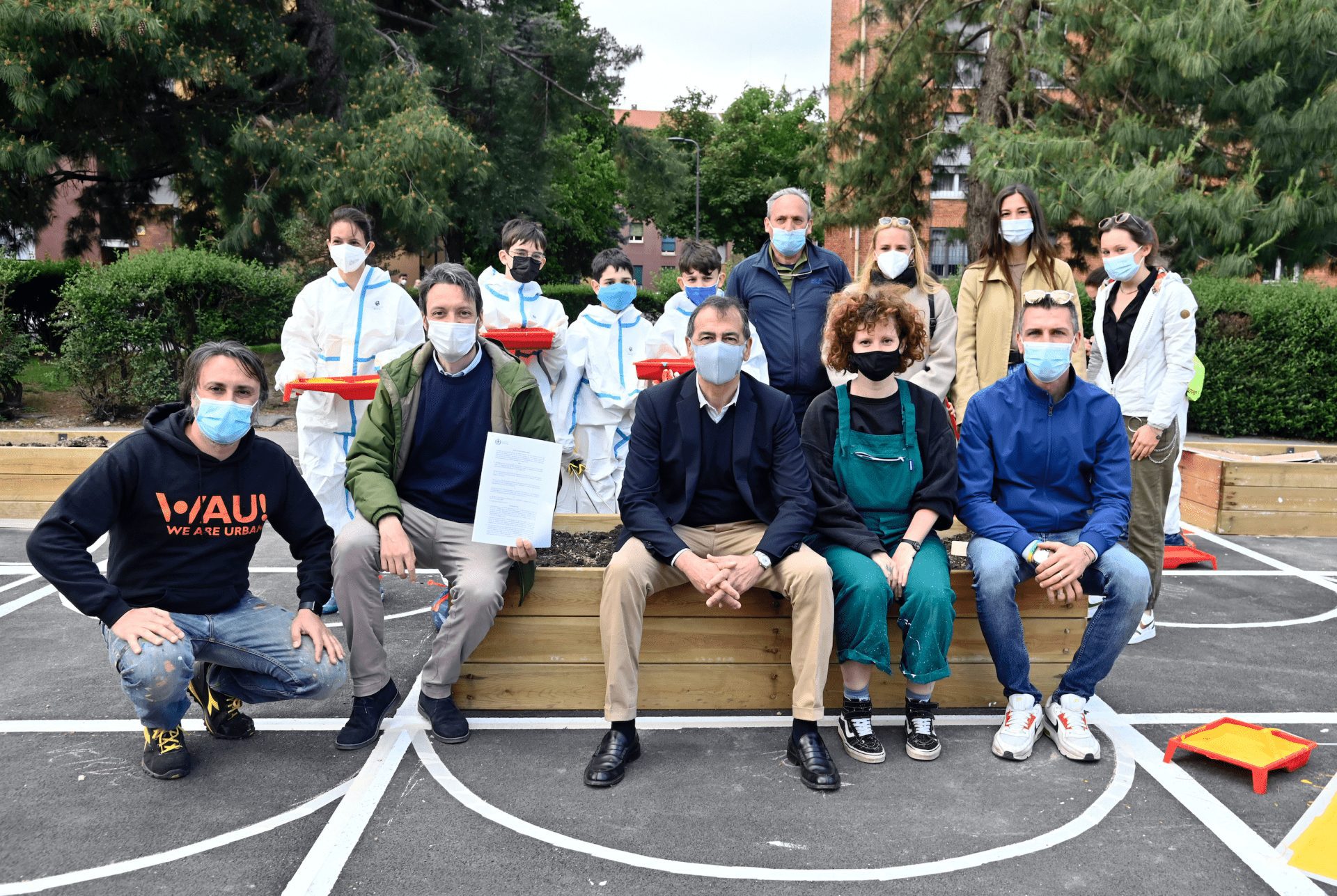 She continues, "With Quadra, we wanted to work side by side with the students and their parents, not only during the design phase, but also during the realisation, in order to involve them directly and give them a sense of direct belonging to this new colourful urban space."
Besides the colourful shapes, Confalonieri also incorporated several floor games for the children to enjoy, such as chess, twister and hopscotch boards. There are also several smaller vegetable gardens, which contribute to the space's transformation from former parking lot to colourful urban oasis designed for recreation and aggregation.
Combining aesthetics and function, Quadra breathes new life into a formerly neglected area. Inspiring community spirit in times of social isolation, the pioneering project will bring both old and young together in one space.
By building local pride and empowering local communities, Quadra shows that community spirit is alive and well in the design capital of the world.
Images by Alice Mantovani and Monica Spezia