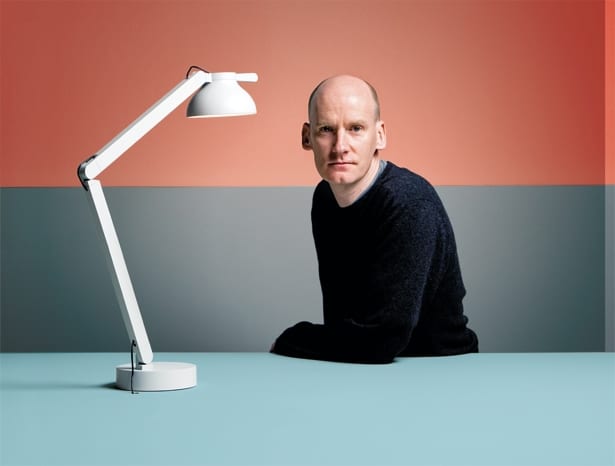 |||
Welcome to our bumper June issue. Just when we thought we'd recovered from Milan, along comes Clerkenwell Design Week to keep the design bandwagon rolling. Not that we're complaining – anywhere that offers the chance to see lots of new products and network with our peers within a single postcode has got our vote. Pick up the magazine for our Clerkenwell preview and come and find us at our Brewhouse Yard installation, right at the heart of EC1 – and here's hoping for good weather as usual.
That's something that's not usually a problem in Melbourne, the location of one of the OnSite projects this month. A mix of architecture by Grimshaw and interiors by Hassell, the 699 Bourke Street project (pictured below) is located right by the Southern Cross transport hub and has been ably critiqued by Alyn Griffiths, one of OnOffice's regular contributors.
This being our lighting special, who better to feature on our cover than Sebastian Wrong. Throughout his career, from the Spun light for Flos to several pieces for Established & Sons, the brand he helped set up in the 2000s, lighting has been a significant feature for Wrong, who tells us how he went from sculpture student to creative director of an eponymous lighting brand that was the talk of Milan this year, bringing a bit of British wit to sit alongside the Scandinavian style of its sister brand Hay.
Our full Milan review, beginning with our pick of pendants, lamps and even the odd chandelier can be found in the issue, as well as the best bits of the fair and the other design districts in the city. Our OnTopic this month comes from Kate Wilkins, who explains how her background in theatre informs her work and the psychological impact of lighting in a working environment.
Elsewhere in the magazine Samantha Tse finds out how a disused railway tunnel designed by Isambard Kingdom Brunel has been transformed into a delightful events space (pictured above) with some clever, cost-effective design solutions by Tate Harmer architects. Also in the OnTop section, Sarah Brownlee considers how Patel Taylor's additions to the Essex University campus harmonise with the existing brutalism.
Finally, we might have to make room in our trophy cabinet, as we've been shortlisted for two gongs in this year's PPA Awards. We're up for Business Magazine of the Year and our art director Carlo Apostoli is in the running for Designer of the Year (Business Media). Whatever the outcome, it's a real honour to be recognised by the industry in this way.
Don't miss the next one – subscribe now.