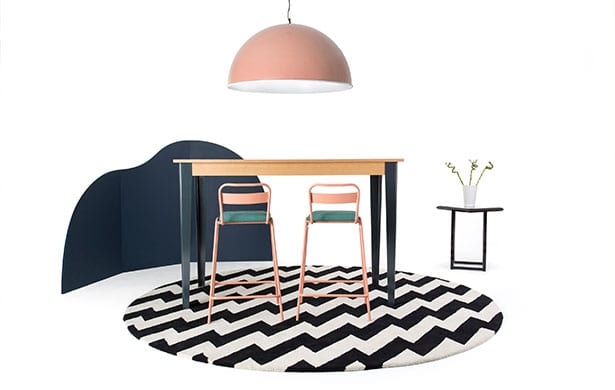 |||
Newcastle upon Tyne and its surrounding areas are rich in history. A Roman settlement dating back almost 2,000 years, the city owes its name to a castle built in 1080 by one of the sons of William the Conqueror. It has since been a key player in the Industrial Revolution as well as the site of more modern technical innovation.
An important hub for the wool trade in the 14th century and later a major coal-mining area, the area became one of the world's largest shipbuilding and ship-repairing centres, and has since been home to more recent developments in digital technology, retail tourism and cultural facilities. Today, the city remains a vibrant hub for office and retail employment.
Yet, despite its booming progression and high levels of innovation, the north east has also faced economic declines over the years that have left an impact on areas such as Middlesbrough – a place once known as the "land of steel", or "Ironopolis", due to its vast production of the element.
New Boosbeck is a social enterprise in Middlesbrough that encourages people to work together to design and build furniture. Inspired by the Boosbeck Industries – a 1930s initiative that aimed to tackle local unemployment through creativity – the organisation, which is led by artist Adam Clarke, confronts these issues in a similar way.
The Northern Design Festival showcases local talent
"I felt that Middlesbrough suffered from one of the highest levels of unemployment… and it's one of the highest national averages," explains Clarke. "In terms of addressing unemployment through creativity, I thought this could be a chance to look at alternative ways of working outside of a prison, and to then make a product or commodity."
Clarke and his team have embarked on various projects to create bespoke furniture that is readily available to purchase. Along with a recent commission by local gallery Middlesbrough Institute of Modern Art (MIMA) which involved "repurposing a shop that was designed in the early 2000s", and work with architects on affordable housing, it is also working with local startup lab Teesside Launchpad, as well as setting up its own recycling company.
Clarke's aim is to "make more designers" and allow all of those involved to fully immerse themselves in the entire process. Since January last year, New Boosbeck has had around 130 people come through the doors to learn, 8-12 of which have gone on to full-time employment.
It's safe to say that the initiative is making a positive impact on the local economy and unemployment in the area. "We are exactly what we do," says Clarke. "We work with people who are out of work, and we make them employed. It's as simple as that."
Danby table and benches by New Boosbeck
Another company reigning in the north east is British furniture manufacturer Godfrey Syrett. For the past 70 years, it has provided high quality, well-designed furniture solutions for a range of sectors, including the office – a timeframe which has seen it bear witness to many trends and changes in the industry.
"There has been a definite paradigm shift in the way we approach workspace layouts: from the individual offices and cramped booths of decades gone by, we went to the complete opposite end of the scale with a boom in open-planned office space," says Mark Richards, the company's head of design.
He continues: "Now we are starting to see a balance between these two extremes, with open-planned offices complemented by private and quiet areas for focused work by individuals or teams, as corporate wellbeing moves to the centre of our focus."
Richards believes architecture and design in the north east is as strong now as it has ever been. "We have a host of top-class architecture firms based in the region and some fantastic design talent," he says. "You need only look at the products and designers showcased at the Northern Design Festival in November to get an idea of the strength of design in the north east at the moment."
New Boosbeck's Skelton chair offers a choice of upholstery
The festival champions good design across a variety of disciplines, including architecture, graphics, surface, product design and fashion. With talks, events and exhibitions taking place over a variety of installations and tours, the annual festival welcomes a wide-ranging audience.
"The north east has a really strong design scene," says festival director Karen Nairstone. The 2017 edition, which focused on the theme Material Matters, showcased materials – such as clothes and buildings – and featured established designers such as British design brand Deadgood and designer David Irwin, who specifically "maintained Newcastle as their home rather than moving south," says Nairstone, pointing to the region's creative success.
"Newcastle's a very small city but there is a high level of output from the creative community – illustrators, artists and designers," says Elliot Brook, co-founder and director of Deadgood, which has offices in Newcastle and London.
"The design scene here has developed out of the collective beliefs of this creative community that's made up of smart-thinking and entrepreneurial minds."
Deadgood's Working Girl collection in use at Cooper's Studios
Deadgood's modern furniture, lighting and interior products "with personality", has been delivering innovative designs straight from the north east. Buying locally is an important aspect of the company, with each part of the business aiming to invest in the community, providing jobs and supporting local craftsmanship.
Despite some sour economy statistics in parts of the region, Newcastle has plenty to offer: "There's a small but talented roster of individuals and institutions who are not only proud to call the city home but are also exceptionally passionate about promoting their creative excellence on both a national and international stage," says Brook.
"I think the next few years will see the city's landscape develop even further with a number of notable new building developments coming to a head. It's a great place to call home."
With an industrial manufacturing history that dates back through the centuries and a thriving creative scene, Newcastle and its surrounding areas have a great deal to offer