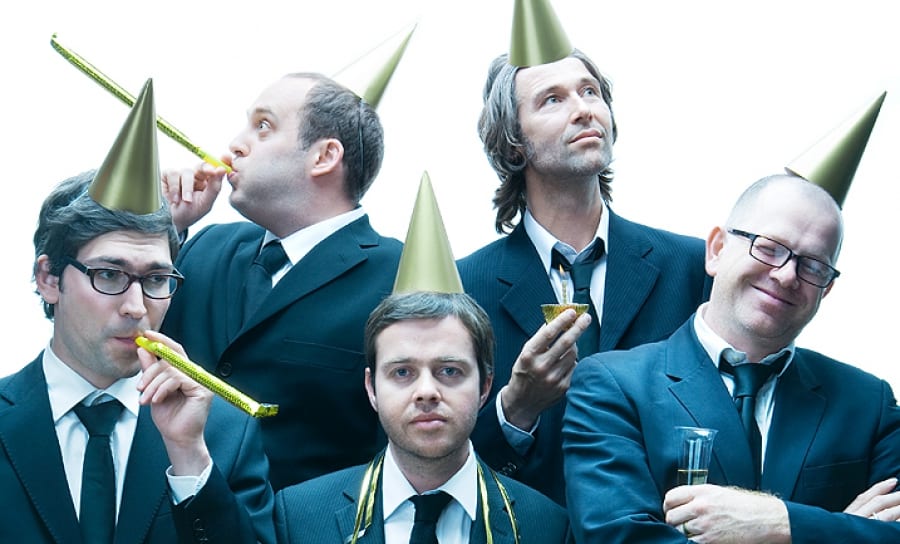 Words by Kerstin Zumstein
MATTHEW HILTON
NAME
MATTHEW HILTON
DATE OF BIRTH
31.01.57
PLACE OF BIRTH
HASTINGS, UK
SIZE
SHIRT COLLAR 15.5"
JACKET CHEST 40", WAIST 32-33" AND INSIDE LEG 34"
Matthew Hilton is six feet tall – exactly! And after years of subversive omnipresence on the design scene, he is emerging this year with his own brand. "My first collection is my work at its least diluted," says Hilton. He has been head of furniture design at Habitat, and designed for companies such as Ercol, Driade, Montis and Authentics. But now the time has arrived for Hilton to do "his thing".
PRODUCTS ON SHOW
COFFEE TABLE
Hilton says some ideas are ugly until they are complete. He took these images at the factory in Singapore to show them in their manufacturing context. Time will tell how his one-man-band approach will fare, but his products prove it was worth waiting for. We love the level of personality in this table, uncompromised by commerciality.
THIN TABLE
Hilton knows all about making wooden furniture. "I've been carrying some ideas around for years," he says. "Maybe because a company rejected them, or they were too raw at the time to communicate correctly. Now I have the freedom to bring these concepts back to life."
DINING CHAIR WITHOUT ARMS
Simply good design! Hilton says: "Sometimes I wonder what I have let myself in for, as I'm having to learn about importing and exporting. This has been the most work intensive year of my life and this daunting sensation I'm getting is also an indication of a new beginning."
PEARSON LLOYD
NAME
LUKE PEARSON
DATE OF BIRTH
15.12.67
PLACE OF BIRTH
PORTSMOUTH, UK
SIZE
SIZE 40", WAIST 32", LEG 34"
NAME
TOM LLOYD
DATE OF BIRTH
18.09.66
PLACE OF BIRTH
LONDON, UK
SIZE
USUALLY A 44"
Luke Pearson and Tom Lloyd are like an old married couple. At the same time, their designs make the onoffice veterans (cover story, onoffice issue 06) Britain's most desired dynamic duo – everyone wants a bit of PearsonLloyd! Both Royal College of Art alumni, the pair founded their studio a decade ago, and with a client base including Allemuir, Tacchini and Walter Knoll, they have established themselves as an industry's must-have.
PRODUCTS ON SHOW
MIRROR-MIRROR
This free-form shelving system for Martinez Otero is ideal for the workplace. Further products on show for MO include Nest, which is (can you guess?) a nesting table set, along with ceramics and rugs.
QUILT
The Quilt Sofa for Tacchini was first shown in Milan this year. For 100% Design the sofa has been slightly amended: the stitching is finer, the width is narrower and there are minor changes to the feet. The pair's Polar Stool for Tacchini will also be on show.
SOUL
The Soul chair caused a stir at Orgatec last year and has been dubbed the most beautiful cantilever chair – ever! Now we finally get to see the upholstered version.
KLAUSER & CARPENTER
NAME
ED CARPENTER
DATE OF BIRTH
30.09.74
PLACE OF BIRTH
EXETER, UK
SIZE
CHEST 43-44"
NECK 17-18"; TROUSERS WAIST 36" AND LEG 32"
NAME
ANDRE KLAUSER
DATE OF BIRTH
07.12.72
PLACE OF BIRTH
HANOVER, GERMANY
SIZE
CHEST 42"
NECK 16"
TROUSERS WAIST 32-33" AND LEG 34"
Ed Carpenter is best known for his pigeon and Andre Klauser is a German. The two met through Thorsten Van Elten and have been working together for two and a half years, while still pursuing individual projects. "We focus more an industrial design – day-to-day objects," says Klauser. Having worked for Jasper Morrison, Klauser's products show a similar understated design quality. "Modernism with softness and humour," adds Carpenter, who trained as a sculptor before studying product design at London's Royal College of Art.
PRODUCTS ON SHOW
EASY SEATING
Easy is a soft seating family ideal for lobby areas and receptions, on show through Established & Sons. "We designed the units by introducing alternative techniques from the automotive industry," say Klauser and Carpenter. Even the structural frame gives a nod to automotive engineering, while the upholstery is fitted with outstanding precision.
TWIST CHAIR
Carpenter designed the Twist chair last year for the Promosedia International Design Competition. He was invited to design a residential chair made from wood and his mentors for this project were the Campana brothers.
WORLD CLOCK
As an example of Klauser's solo projects, this World Clock for Authentics stands out as one of our favourites due to its simplicity. It went into production this year, and Ed Carpenter also designed a clock for this collection.
MARK GABBERTAS
NAME
MARK GABBERTAS
DATE OF BIRTH
07.01.62
PLACE OF BIRTH
SHEFFIELD, UK
SIZE
JACKET 44" LONG TROUSERS WAIST 36" AND LEG 34"
Mark Gabbertas went swimming with ducks at the Highgate ponds. He also trained as a cabinetmaker in the early-1990s, leaving his career in advertising behind him (on a motorbike), and went on to become an integral part of the British design renaissance. Years as a successful designer-maker with a long list of private commissions and glorious limited editions followed. "You really have to fight for it if you want to make it," he says. "Talent alone won't do." Luckily, he has talent and a survival instinct.
PRODUCTS ON SHOW
EBB & FLOW CHAIRS
Gabbertas is launching this spanking new range for Nomique. The high-back seating poses the question: is it a chair or is it a sofa? Answer: it's a big chair-sofa! With a beautiful form that "abstractedly references a wing, it creates a dramatic sense of personal space," says Gabbertas. "The aesthetic owes much to the cold-cure foam-manufacturing process that allowed me to create this ambitious form."
EBB & FLOW UNITS
Besides the two-seaters, Ebb & Flow also includes two wedge-shaped segments, convex and concave, which allow for flowing and gently shaped seating plans to be created. The four-unit system gives maximum flexibility of configuration.
TOM, DICK AND HARRY
Launched at Design Prima for Boss Design, this soft- seating family comes in small, medium and large. Gabbertas says: "The names were just a joke initially because I loved the idea of the sales girls saying, 'So you want two small Toms and how many big Dicks?'"
SIMON PENGELLY
NAME
SIMON PENGELLY
DATE OF BIRTH
31.08.67
PLACE OF BIRTH
HENLEY, UK
SIZE
JACKET CHEST 42" SHIRT NECK 16" TROUSERS WAIST (AN OPTIMISTIC) 36" AND INSIDE LEG 33"
Simon Pengelly has been on a diet. Since we last saw him at Milan, he has been busy decorating his house and designing and re-designing his latest products for Modus, Montis, Arper and Hitch Mylius. After a stint at Habitat in the early-1990s, Pengelly founded his own company in 1993. But he continued the relationship to become one of the best-selling British designers . Pengelly says he designs furniture with "soul".
PRODUCTS ON SHOW
SLIDE
These shelves were designed for Modus and launched at Milan this year. But they are now showing in the UK for the first time. Modus will also be showing its Meta and Stripey products.
HM86
Pengelly says :"Hitch Myllis will be showing a new development of hm86 – if we get it done in time, that is." Also on show is the hm83 seating system.
BABAR STOOL
Arper's Babar stool will be on show. The height of the seat, made from moulded polyurethane with a stainless-steel base, is adjustable. Viaduct will also be showing the new Montis Hugo chair.
MARK HOLMES
NAME
MARK HOLMES
DATE OF BIRTH
26.07.70
PLACE OF BIRTH
CLEETHORPES, UK
SIZE
TAILOR-MADE
Mark Holmes doesn't like face painting. And why should he? The designer is a founding member and director of Established & Sons. "At the moment, my priority is to cultivate the company's creative direction, rather than design products," he says. Holmes regards Established & Sons as a feeding zone for young British designers – "a microcosm of London's energy". He is known to challenge the division between art and design, which is also the theme of Established & Sons' installation at Westminster University during this year's design week.
PRODUCTS ON SHOW
TRACK SET
Following last year's launch of the original track storage, Holmes has extended the product range.
TRACK DESK
This remarkable office desk includes shelves, alternative work surfaces and steel doors (cabinets) on the same ash frame. This multi-faceted piece is nonetheless free from complicated, clunky workstation mechanics. "I purposely designed the range with low-tech production techniques," says Holmes. "The doors are backed with felt, which is a simple way to ensure smooth gliding."
TRACK STORAGE
The units are flexible. Steel parts are hung on an open timber frame offering a range of applications – open, closed or suspension filing – with fixed feet or castors. It looks basic but from an office functionality point of view we give it the thumbs up.
NAME
MATT EDMONDS
DATE OF BIRTH
03.01.74
PLACE OF BIRTH
MANCHESTER, UK
SIZE
CHEST 38", SHORT LEGS
NAME
PAM WEST
DATE OF BIRTH
30.06.74
PLACE OF BIRTH ABERDEEN, UK
SIZE
16
Frank has had a baby – that's Pam West and Matt Edmonds (who hates black tie)! Baby Iris is already versed in the designer lifestyle, having participated in two photo shoots at the age of four months. The designer couple started out a little slower as designer-makers, with early interest from biggies such as Cappellini and Rosenthal. In 2005, Frank felt ready to face the industry. Established & Sons was quick to recognise the duo's potential.
PRODUCTS ON SHOW
STANDARD ISSUE
This modular shelving unit was first shown in Milan. It works as a free-standing or wall-mounted system, or a singular wall-mounted shelf. "It exposes the integrity of its structure and can evolve into an entire 'city'," says Frank.

M5 TABLE
Inspired by a bridge spanning the M5 motorway, this table is strong, elegant and simple to construct. Originally designed in 2006 as a generic table, it is being fitted with cable management this year to work as an office desk. It's one of the few work tables around that is particularly suitable for the creative industry.