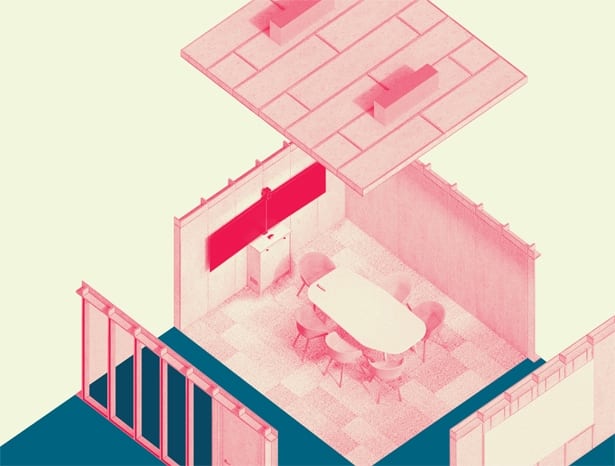 |||
You catch us fresh off the flight from Cologne with the dust barely settled on another edition of Orgatec. As I mention in my review in the issue, it is a show that feels so much fresher and more inspired than ever before – arguably more so than some of its more mainstream rivals – while maintaining that manageability factor: half a dozen halls instead of Milan's two dozen. Our pick of the products continues later in the magazine – think acoustic privacy, timber surfaces and plants a go-go.
Our cover story this month is all about a box. Not just any box, you'll understand but Jack, a hackable meeting space that can be found in Google's offices in London's King's Cross and will soon be rolled out across a number of the tech giant's locations globally.
Architect Allford Hall Monaghan Morris tells us just why a series of pieces of plywood that can be made up into various movable, modular configurations is the future of meetings in the office. And we take a look around the rest of the space too and discover a grown-up luxe look with not a game of table football or a fireman's pole in sight – plus a showstopper of a staircase.
From one innovative company to another, as this issue also includes a tour around the new research and development facilities of Dyson. This marks a client relationship spanning some quarter of a century for architect WilkinsonEyre. The new interior includes key lighting products by Jake Dyson – keeping things well and truly within the design-obsessed family.
Elsewhere in our OnSite section, regular contributor Alyn Griffiths reports on the work of Those Architects for the headquarters of Vic's Meat in New South Wales, Australia – vegetarians might be wise to look away from the opening spread – while Dominic Lutyens gets to grips with Dutch financial institution ING's London outpost, which marries elements of its heritage with the need for some modern working methods.
In our OnTop section, we finally get to bring you news from the Francis Crick Institute, a mammoth medical research facility in London, while Magdalen College library in Oxford gets an update to Giles Gilbert Scott's original design courtesy of Wright & Wright.
Meanwhile, our annual hotel special features some concept designs for the hospitality environment that can be found at this year's Sleep exhibition. We also examine the latest looks for aparthotels from around the world, plus a hotel gym complete with a designer climbing wall by Patternity.
Having just returned from a enjoyable but whistlestop business trip, we now look forward to putting our passports away for a bit and taking stock of all that Orgatec had to offer.
We pick our the highlights of Orgatec and bring you our annual hotel special