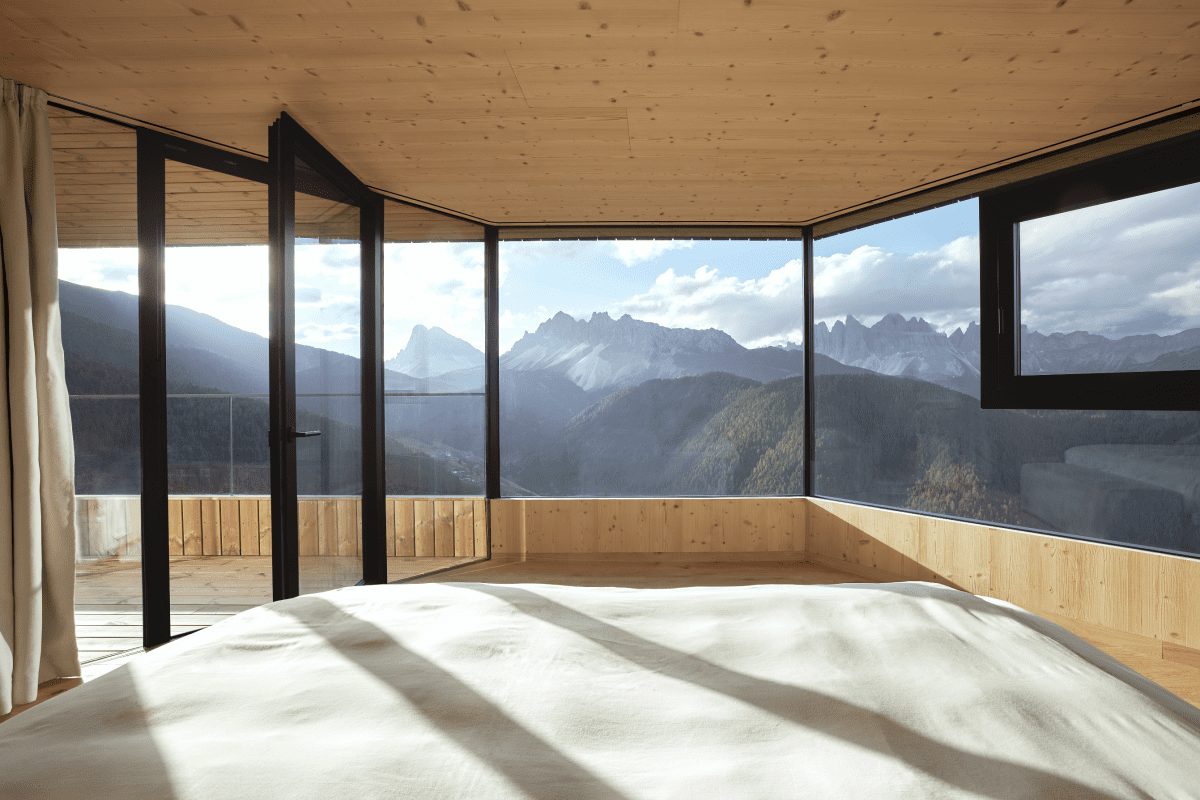 While 'bleisure', the blending of business and leisure travel, took off long before the pandemic, until then and before travel resumes, we will have to bookmark these must-see hotels
From fine dining to eco hotels, a new wave of venues are putting the focus on design. In Issue 153, our annual hospitality special picks a few of the best as we highlight our favourite hotels for work and play alike.
1. Galleria Vik Milano
Intimate Vik Retreats in Uruguay and Chile showcase a fusion of art, architecture, and nature, but for their first foray into Europe, founders Alex and Carrie Vik opted for a more urban, yet aptly design-centric locale. Inside Milan's landmark 19th-century shopping arcade, Galleria Vittorio EmanueleII, the couple transformed the TownHouse Galleria hotel into the Galleria Vik Milano, highlighting works from more than 90 different artists, including Mario Schifano, Ellsworth Kelly and Julian Lennon.
In the lobby, connections to history and culture are forged through the imposing large bronze cast of Rodin's The Thinker, paired with Italian artist Alex Folla's contemporary frescoes depicting well-chiselled mythological figures holding up the world. Art-lined corridors are essentially micro galleries, building up momentum to the 89 one-of-a-kind guest rooms.
United by stucco Veneziano finishes, the spaces each have their own vivid personality. One, for instance, could stay in 407, enveloped in psychedelic florals courtesy of Spanish street artist Felipe Cardeña, or 401, dappled in gold leaf by Elena Trailina and starring dreamy, full-size botanical murals in the bathroom. galleriavikmilano.com 
2. Forestis
Back in 1912, Austrian architect Otto Wagner designed a tuberculosis sanatorium on the southern slope of Plose Mountain, in Italy's South Tyrol region. Surrounded by the Dolomites, the wooded setting, 1,800m above sea level, is now home to Forestis and as calming as ever.
Helmed by Stefan Hinteregger – his father Alois first discovered the site and turned it into the Rosalpina hotel in 2009 – and his partner Teresa Unterthiner, the 62-room retreat, encompassing a historic structure that connects to a trifecta of towers via an underground passage, marries the talents of the Forestis interior design team and local architect Armin Sader. Along with wood and glass, indigenous dolomite stone is plentiful, seen in the bathrooms and the infinity pool.
Honouring its healing past, Forestis promotes relaxation throughout the property, whether it's gazing through the floor-to-ceiling windows in the panoramic suites, sipping a cocktail by the fire pit in the rooftop bar's open lounge area or eating in one of the restaurant's curved banquettes, staggered like cinema-style stadium seating. A sculptural staircase defines the bi-level spa, where relaxation is easily found in the likes of the outdoor sauna and meditative silent room. forestis.it
3. Hotel Herman K by Paustian
Danish home and office design powerhouse Paustian recently took over Copenhagen's Hotel HermanK. Originally bought and renovated in 2018 by Paustian CEO and co-owner Frantz Longhi, and most recently part of the Brøchner Hotels portfolio, the centrally located 31-room property flaunts a new look yet again, teeming with Paustian's eponymous and Warm Nordic furniture collections.
Beyond the bronze-clad facade of the former 1963 transformer station, the lobby, with its concrete walls and 12m-high ceilings, has an industrial air. At the metal bar, underneath a sculptural light installation by Copenhagen artist Pío Díaz that reimagines tree branches, bottles are arranged on a towering back bar of laddered shelves.
Throughout the public spaces and guest rooms are soft, warm, textural furnishings, like the originals from the Arctander Collection, designed by late Danish architect Philip Arctander in 1944, including his deep blue padded chair with rounded legs (pictured). From Theresa Rand's Paustian Ensemble, the geometric coffee table recalls Brazilian mid-century architecture. Bremerholm 6, 1069 København K
This story is part of a larger feature in OnOffice 153. Read the full article in our latest issue for free here.