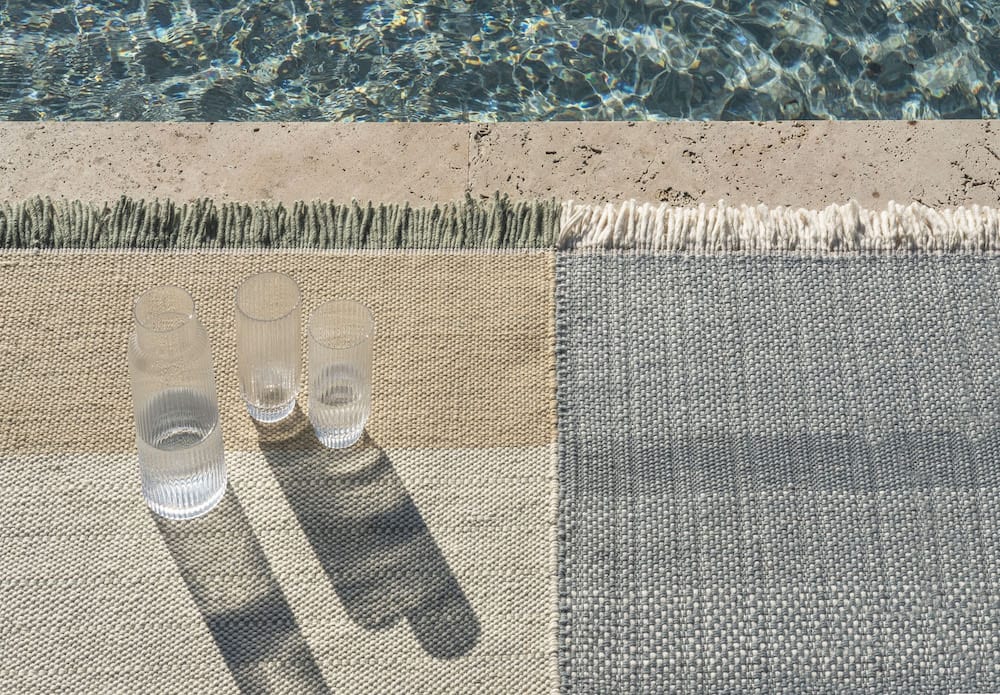 nanimarquina rolls out the Tres Outdoor rug collection designed by Nani Marquina and Elisa Padrón
nanimarquina continues to grow its most successful collection by launching two new Tres rugs for outdoor use. Tres Black and Tres Salvia are made from 100% recycled PET fibre, both durable and easy to maintain.
Following several years of research and careful sourcing, nanimarquina's outdoor rugs are made in a PET fibre which is soft to the touch, bringing the same sense of warmth and comfort an indoor rug gives room to an outside space. By applying many of the same techniques used in its wool rugs, such as combining fibres in varying thicknesses and skilfully blending colours to create depth and texture, the new Tres Outdoor rugs have the look and feel of indoor pieces but are water and weatherproof.
For terraces, poolside or other outdoor areas, a rug is a useful way to define a zone and create a purposeful area. By using recycled PET fibre, nanimarquina gives a second lease of life to plastic bottles, thus minimising the company's impact on the environment by avoiding the use of new resources. The fibre is made exclusively from plastic bottle waste, guaranteeing the traceability and certification of the materials and the manufacturing processes.
"With a timeless, contemporary design, good quality and competitive price, Tres has been able to respond to the most demanding needs of the market." – Nani Marquina.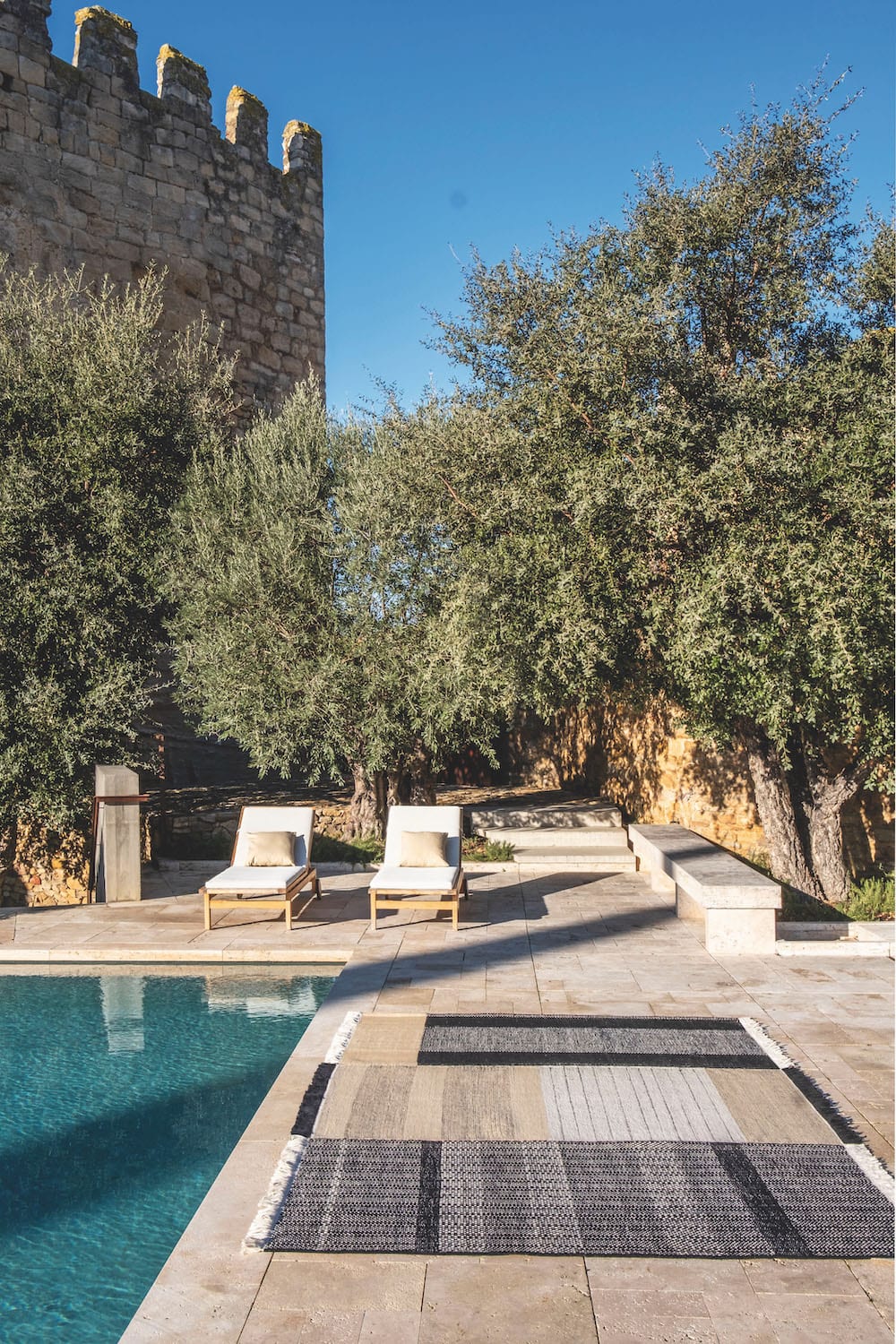 New models have been gradually incorporated to the range, responding to the needs of the market. Designed by Nani Marquina and Elisa Padrón, the Tres collection offers a wide range of variations in colour and fibre. The different designs are suitable for all types of spaces, from private homes to commercial projects – a highly distinctive and at the same time infinitely useable rug.
The Tres family is defined by three independent pieces joined together invisibly, resulting in a combination of colours and textures in one rug. The collection pays tribute to the craft of weaving, with an appreciation of the beauty in found in the smallest detail, and a respect for tradition.
For further information about nanimarquina, visit nanimarquina.com
All images courtesy of nanimarquina