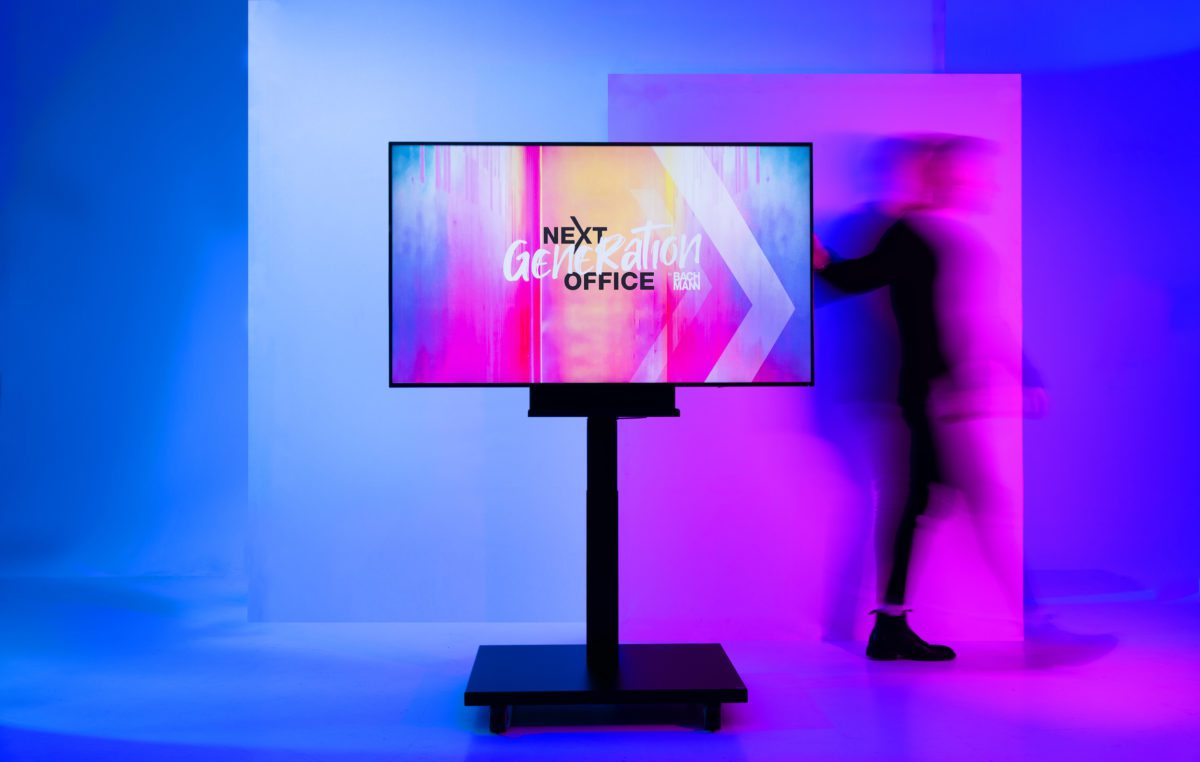 With the increasing demand for adaptive workspace, Bachmann investigate the power of battery technology in flexible spaces
Throughout history, creativity has thrived in challenging times. As the workplace world starts to find its feet again following a year of turmoil, the power of partnership in the design sector is not only relevant but necessary.
Moving away from the fixed office layouts of old, flexible and agile workspaces have been at the forefront of architects', designers' and manufacturers' minds for years. This week, Manchester-based e-commerce firm The Hut Group move in to their new state of the art technology campus, designed by Penson. Featuring moveable walls, the space can be easily transitioned from content studio to workspace and gives its employees the ability to adapt the space according to their needs. The project sets a new standard for workplace flexibility and indicates the direction design firms are heading following the pandemic.
In global architecture firm Hok's latest report, it was noted that between 15 and 20% of people are neurodivergent, offering a design challenge to create accommodating spaces where all employees can thrive. The report called for more inclusivity in workplace environments, only strengthening the case for collaboration on such topics.
With such a clear need for flexibility in the design of these spaces, Bachmann have recently partnered with Nook to create a fully flexible Huddle Pod, offering a moveable space for quieter working, collaborations and one-to-one meetings. Powered by Bachmann's innovative battery technology also seen in their Independent Monitor, the pod offers power liberation, negating the need for power connectivity.
The design partnership was forged by Nook founder David O'Coimin and Bachmann UK Country Manager James Peckitt, who explains "By integrating Bachmann's innovative battery technology into the Nook, they can instantly be moved anywhere at any time – adapting the space according to the needs of its users. We take pride in designing innovative power solutions, and this is one example of how we listen to the needs of the workplace and work closely with designers and furniture manufacturers to solve real life challenges."
"The success of our Independent Monitor, which uses the same battery innovation, paved the way for further collaboration. Bachmann are always on the lookout for early adopters."
Find out more information and all details about the Next Generation Office here.
All images courtesy of Bachmann