Synergy Creative has added 255 special effect finishes to their architectural lighting range
In addition to specifying any RAL colour you want, Synergy Creativ now offers special effect finishes such as wood grain, stone, concrete, marble and metallic. Should you want a natural oak wood effect on your linear lighting or a mirror chrome for your surface down-lights, you are bound to find the perfect finish in this new range.
There are several reasons why you might want to consider custom lighting finishes for your office fit out project:
Aesthetics: Custom lighting finishes can help to create a unique and cohesive look for your office space. This can be especially important if you are trying to create a specific brand image or atmosphere for your clients. Special effect paint finishes can add visual interest and personality to any office space.
Mood: Believe it or not, the colours in your workspace can also have an impact on your wellbeing and productivity. Certain colours are known to promote relaxation while others can help to increase focus and concentration. When choosing a colour scheme for your workspace, opt for calming colours like blue or green. And if you want to boost your productivity, try adding a pop of yellow or orange into the mix.
Biophilic Design: Natural finishes such as wood or foliage can help to support biophilic design. The goal of biophilic design is to create an environment that is both aesthetically pleasing and conducive to productivity. Studies have shown that exposure to nature can have a number of benefits for mental health, including reducing stress levels and improving mood and concentration.
Functionality: Some special effect paint finishes are designed to improve the performance of the light. For example, matte finishes can help reduce glare and improve visibility, while reflective finishes can help improve the efficiency of the lighting by directing more of the light where it is needed.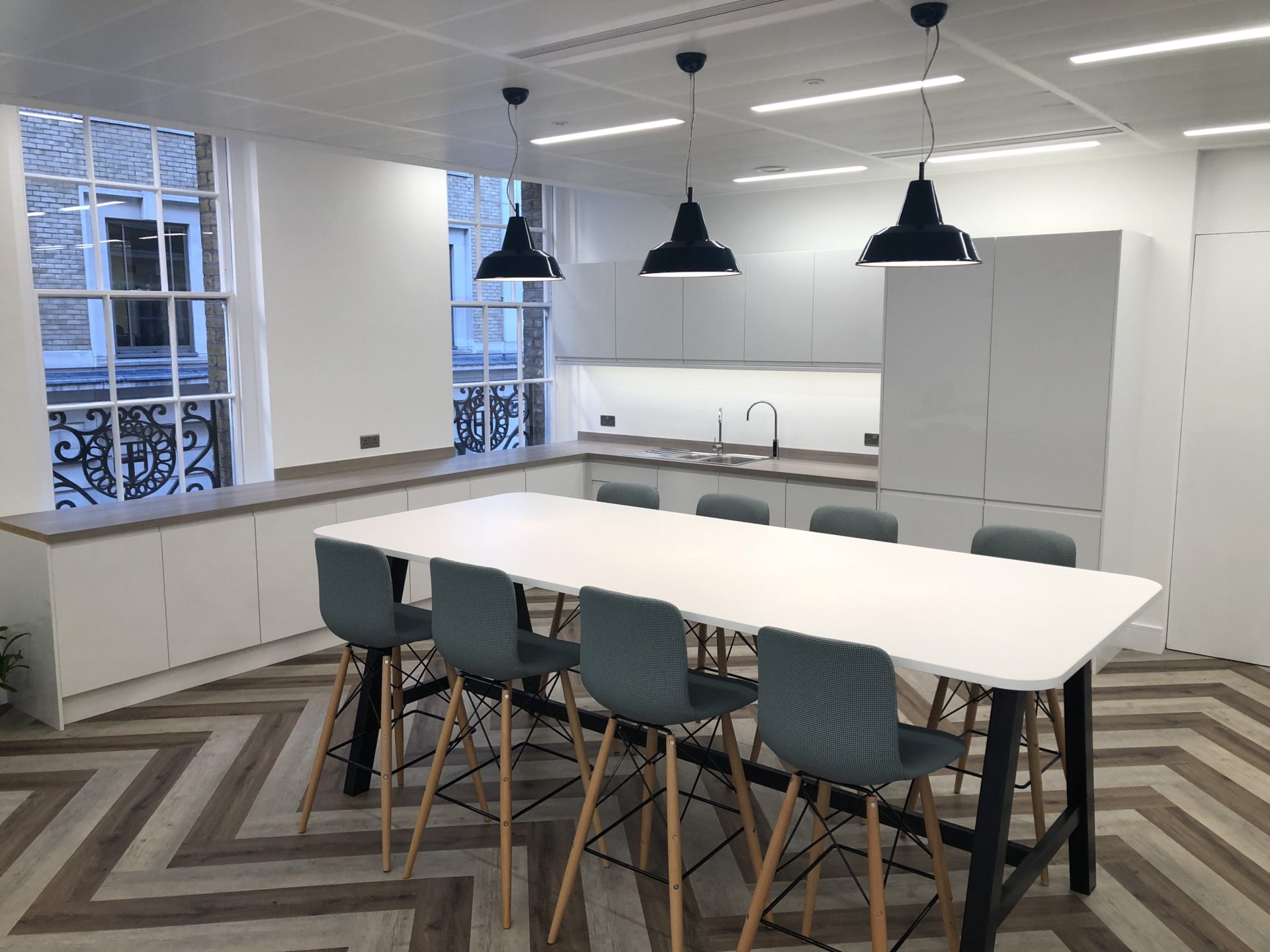 Durability: Custom lighting finishes are often more durable than off-the-shelf options, as they are designed to withstand the wear and tear of everyday use.
Cost-effectiveness: While custom lighting finishes may have a slightly higher upfront cost, they can be more cost-effective than you might think. Overall, custom lighting finishes can be a worthwhile investment for any office fit out project, as they can help to create a functional, stylish, and cohesive look for your business.
Synergy Creativ offers unique, customisable and stylish solutions to make any workspace more inspiring. From acoustic panels to beautiful pendant lighting, they have everything you need to create the perfect environment for you and your team.
They know that a great workspace is key to a productive day. That's why they offer products that are not only stylish but also functional. You can count on them to help you create an inspiring and productive space for you and your clients.
To browse Synergy Creativ's collections, visit synergycreativ.com
All images courtesy of Synergy Creativ