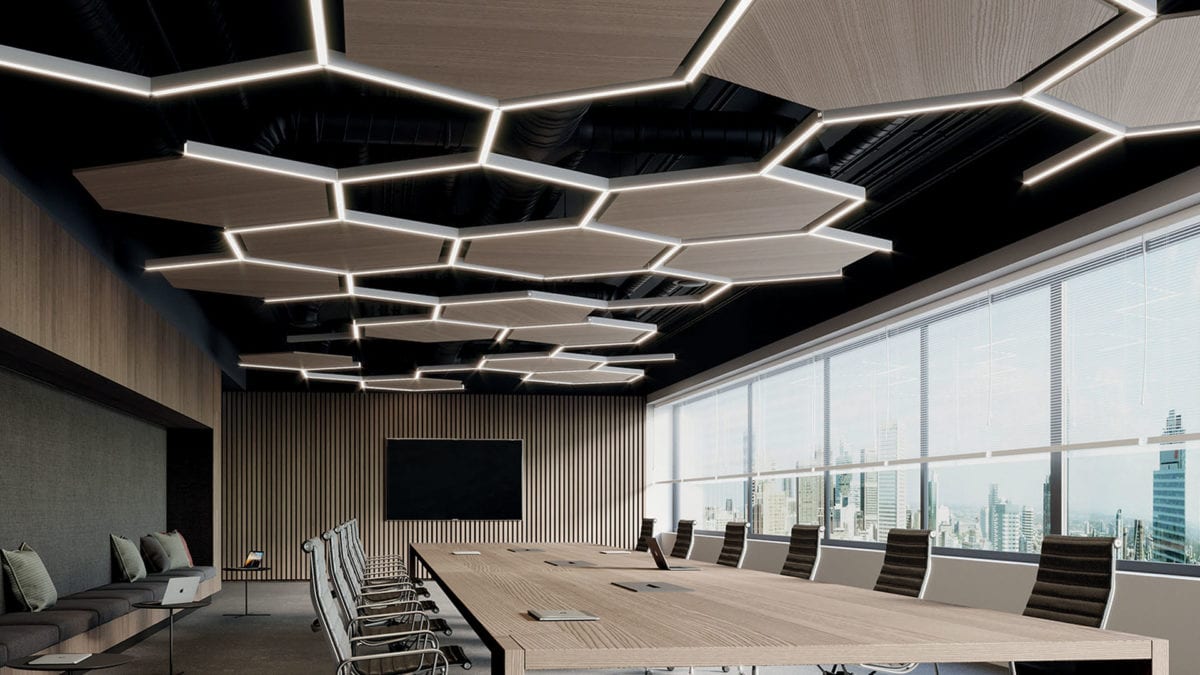 Wood-effect Timba acoustic panels dominates the Freestyle range
Soundtect's Timba acoustic range which was first launched at Surface Design Show is a superb alternative to real wood. The display featured a floor-to-ceiling section of wood-effect Pine acoustic slats in a vertical pattern, centred between two columns of large format acoustic panels in Oak and Walnut.
Wrap around design creates hyper-realistic wood effect
Unlike many similar products, the striking wood grain pattern is printed on all sides of the Timba acoustic panels – even the ends and edges! This wrap around technique adds a new dimension to the Freestyle range, providing a highly deceptive finish, which is available in a choice of six standard wood-effect colours: Ebony, White Oak, Pine, Honey Oak, Walnut and Chestnut, with other wood finishes available on request.
Superior sound absorption from up to 70% recycled material
The highly efficient acoustic Timba panels however are far from real wood. They not only use no land and no water but they are manufactured from post-consumer recycled plastic. Using up to 70% recycled PET, each sound-absorbing panel is actually a third-generation product that began life as a plastic bottle, and is certified 100% recyclable. The plastic bottle was initially turned into an exhibition carpet. For its second short life-span, it is then recycled for a second time creating a super absorbent acoustic felt from which the architecturally inspired acoustic solutions are manufactured.
The Soundtect acoustic technology achieves a finely tuned reverberation and sound control rating for the Freestyle and Timba of NRC 0.35 at 10mm panel thickness and NRC 0.65 at 20mm, as a flat wall treatment but offers Class A absorption when applied as baffles. The Class and iconic 3D range however, which are also manufactured from the same core fibres, all perform at over 0.90 NRC, whatever the application.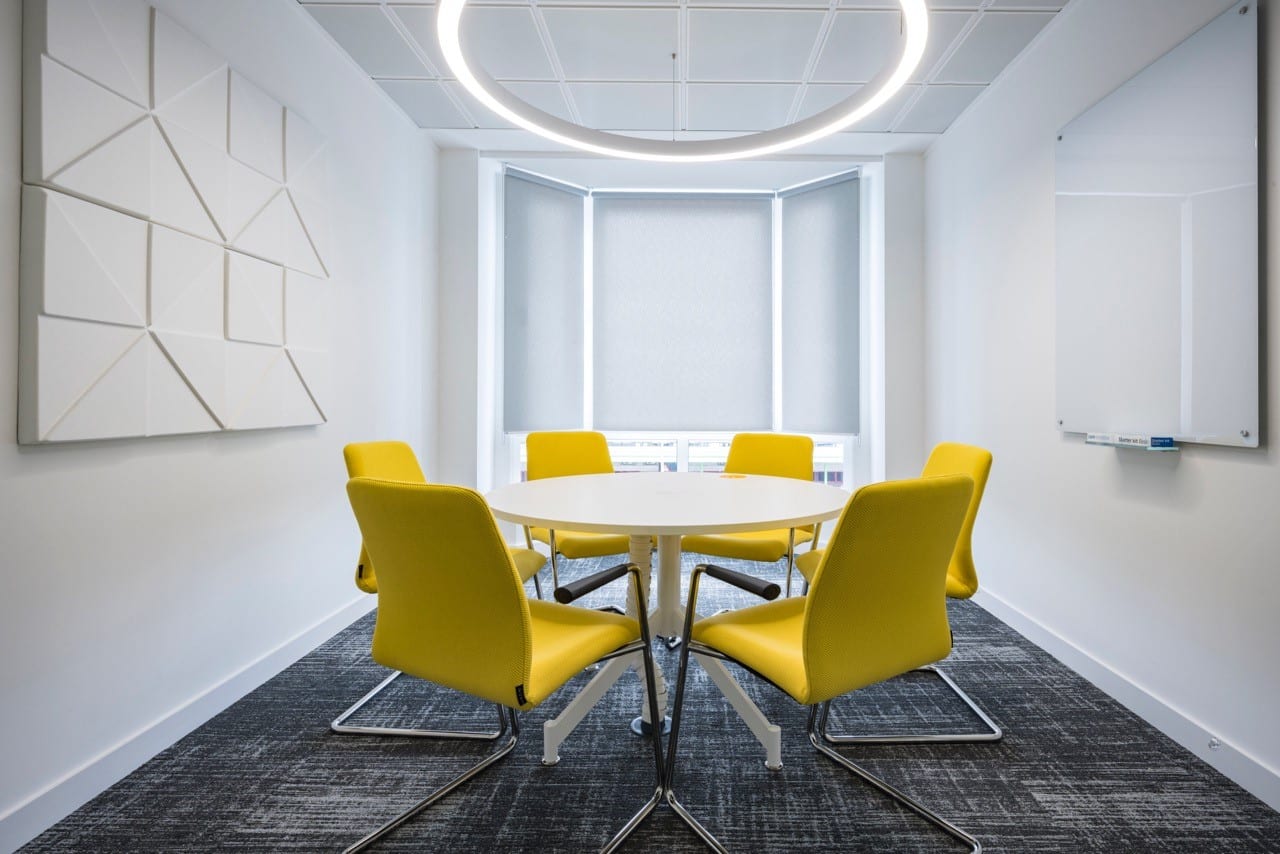 Safe and sound absorber solution for commercial environments
All the contemporary designs offered by Soundtect are suited to a wide range of commercial applications that wish to improve a room's acoustics and absorb any unwanted sound reverberation. Whether a project requires a standout feature wall, ceiling or screen divider, or needs acoustic panels to complement the existing aesthetics of a buildings' interior, Soundtect can create bespoke designs for any eco-conscious project.
To maintain its high standard for commercial projects, Soundtect continually tests its products to British and European standards for both acoustics and fire. Due to its previous state as a fireproof carpet, the Timba range boasts an EN13501, Bs1d0 fire rating, as this fireproof element is integral to the new acoustic board product and not just simply sprayed onto the surface.
If your next project is looking to achieve a high level of sound absorption, sustainability and style, discover the new Freestyle Timba range and the complete acoustic product collection.
For further information about Soundtect, visit soundtect.com
All images courtesy of Soundtect