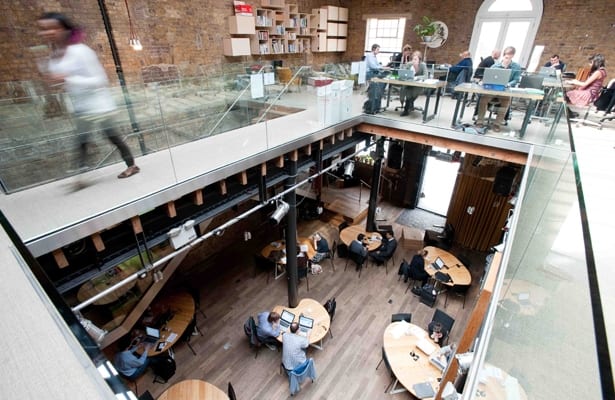 ||
As productive tools have centralised within the cloud, and talents are harder to come by, workers now have the ability to choose who they want to work with rather than for whom. Among the different options offered by property owners and companies, the re-designing of the workspace is one of the important actions taken to make their brands more attractive, and this includes making it more aesthetically pleasing, colourful and humancentric.
Changing the environment in which the current workforce operates is an important step to bringing about the cultural shift that businesses need to become more agile within the modern economy. However, making the workplace cooler and open to collaboration, isn't enough to address the new expectations of contemporary workers.
Now, more than ever, the challenge is to create the right social environment with which workers can connect. By cultivating a strong community spirit, and stimulating interactions for both business and pleasure, the generation of personal encounters and opportunities will greatly increase. This is the area where workplace providers can create substantial value for tenants and employees at a time when the infrastructure of work has become a commodity for a great portion of the workforce.
No one has more experience in the field of social workplaces than co-working space operators. For the last decade, they have succesfully built up community management and hospitality approaches that have created vibrant social workspaces that employees are happy to join. Since the social workplace offers so much more than a basic space and amenities within the work inrastructure, it is now making the traditional office obsolete.
The 1st Social Workplace conference, which is being held in London, on 16 October, is an opportunity to learn how to create new social value and wellbeing within the workplace. The conference aims to gather insights from some of the top experts in the field of the future workplace.
Program and registration: www.workplace.social