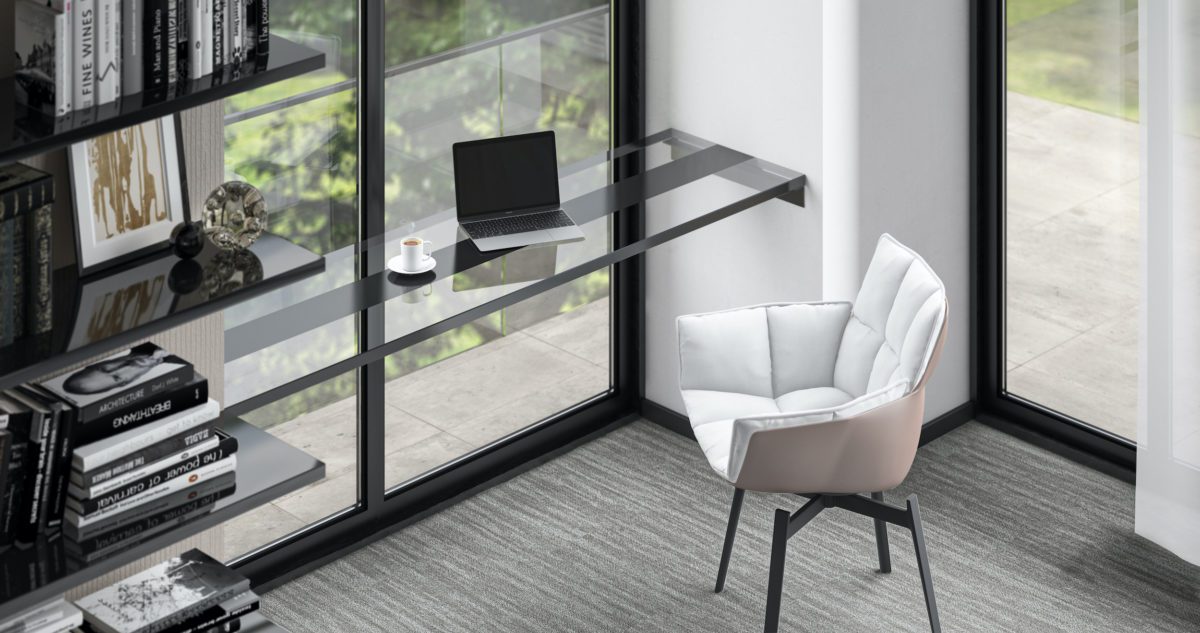 Leading carpet tile manufacturer Shaw Contract has confirmed that its 'In Stock UK' programme has seen huge demand since its launch.
Manufacturing carpet tiles at its facility in Scotland, premier commercial carpet and flooring brand Shaw Contract has also seen high demand throughout Europe and the Middle East for its products made in the UK.
The brand's 'In Stock UK' programme, developed in response to conditions which demand fast turnaround, and serviced from Shaw Contract's manufacturing base in Scotland, has seen demand grow through 2021.
Many top selling styles in 2021 were from 'In Stock UK' collections. With yarn in stock, a specially selected range of styles, and supply of product from Scotland to its customers, Shaw Contract has been able to tailor a clear solution to meet market needs.
"Our key message is that we can offer the market a really quick solution – we have high quality, proven products in stock right now," says Andrew Jackson, Business Development Director EMEA.
"We know there are quite a lot of tight turnaround projects on the go just now, but contractors are also looking for consistency and certainty of supply. Our 'In Stock UK' programme means that, whether the requirement is for high quality carpet tiles or for resilient flooring, we can help specifiers meet the tightest of schedules."
The company believes it is uniquely placed to meet burgeoning market demand at a time when the contract flooring sector is hungry for product, but many companies are unable to supply. The 'In Stock UK' programme includes a wide palette of linear and non-directional patterns in complementary carpet tile styles and tonal colours, along with LVT options.
"We keep yarn in stock at our manufacturing facility to ensure continued and flexible supply. This has also supported our continued introduction of new carpet tile collections.
Along with technical developments solutions specially designed for the UK and EMEA market are ongoing through the design and innovation work conducted at our facility in Scotland," says Samantha Dawe, Marketing Director EMEA, Shaw Contract.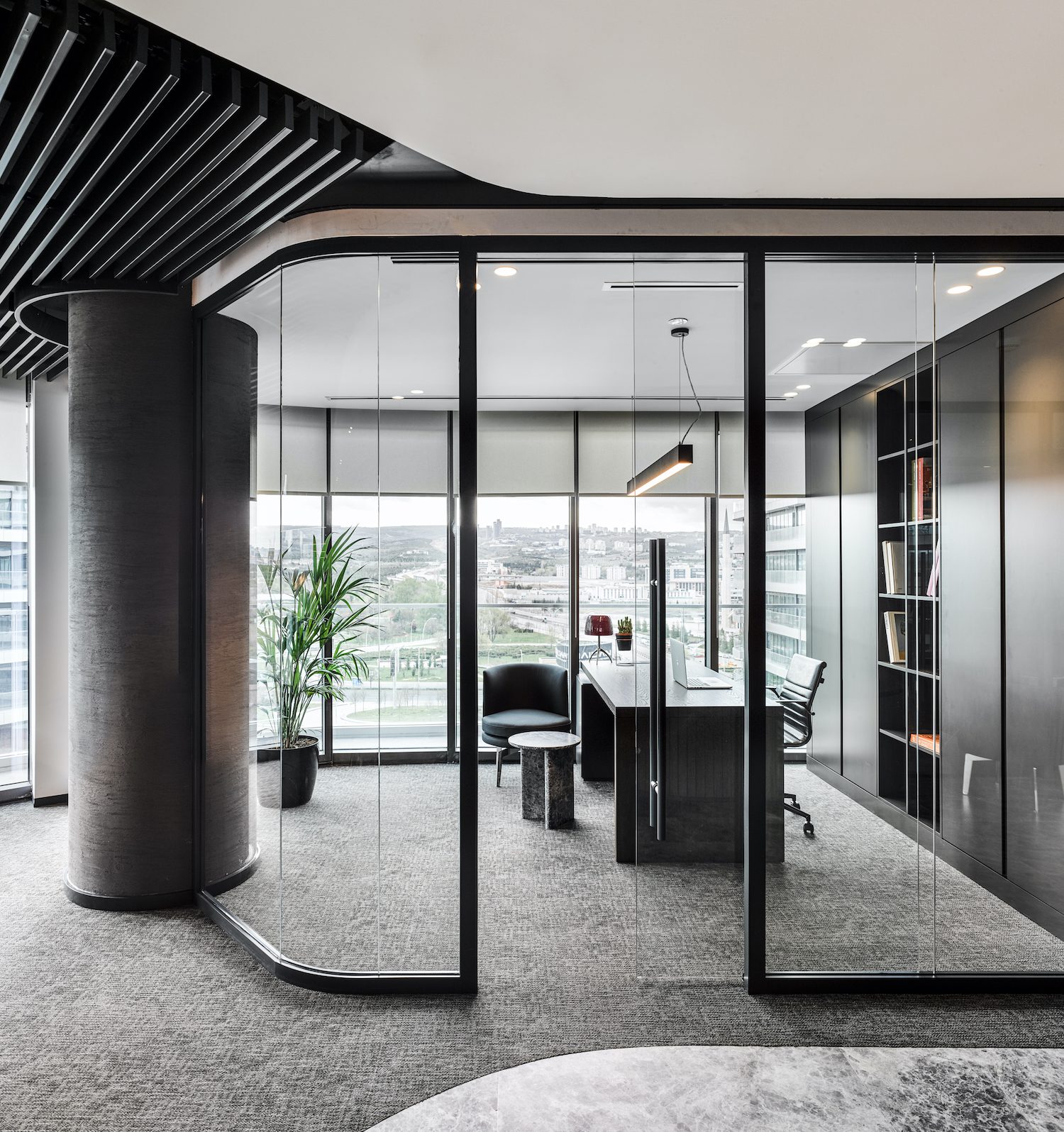 Design is key at Shaw Contract, and the company runs its own Design Awards, to recognise the best use of the company's products, as featured in projects from around the world.
Backing up excellence in design is a focus on sustainability, and Shaw Contract was the first flooring manufacturer in the world to offer a Cradle-to-Cradle flooring product. Continuing to innovate, Shaw Contract introduced carpet tile collections last year which are carbon neutral and optimised for low embodied carbon.
These include styles Beam and Braid, two new carpet tile styles designed in the UK which join Shaw Contract's Suited collection, and take its inspiration from the feeling of purpose and community that is associated with weaving, braiding and crafting. Beam and Braid co-ordinate with our other Suited styles, and the entire range of carpet tile collections, made in the UK.
The Suited collection features EcoSolution Q100 yarn which features 100% content from recycled sources. Optimised for low embodied carbon, this carbon neutral collection is manufactured in Shaw Contract's Scottish factory, which is also a carbon-neutral manufacturing facility.
Also carbon-neutral and optimised for low embodied carbon are popular collections such as Haven, featuring three distinctive styles, and Living Systems which includes nine different tile options.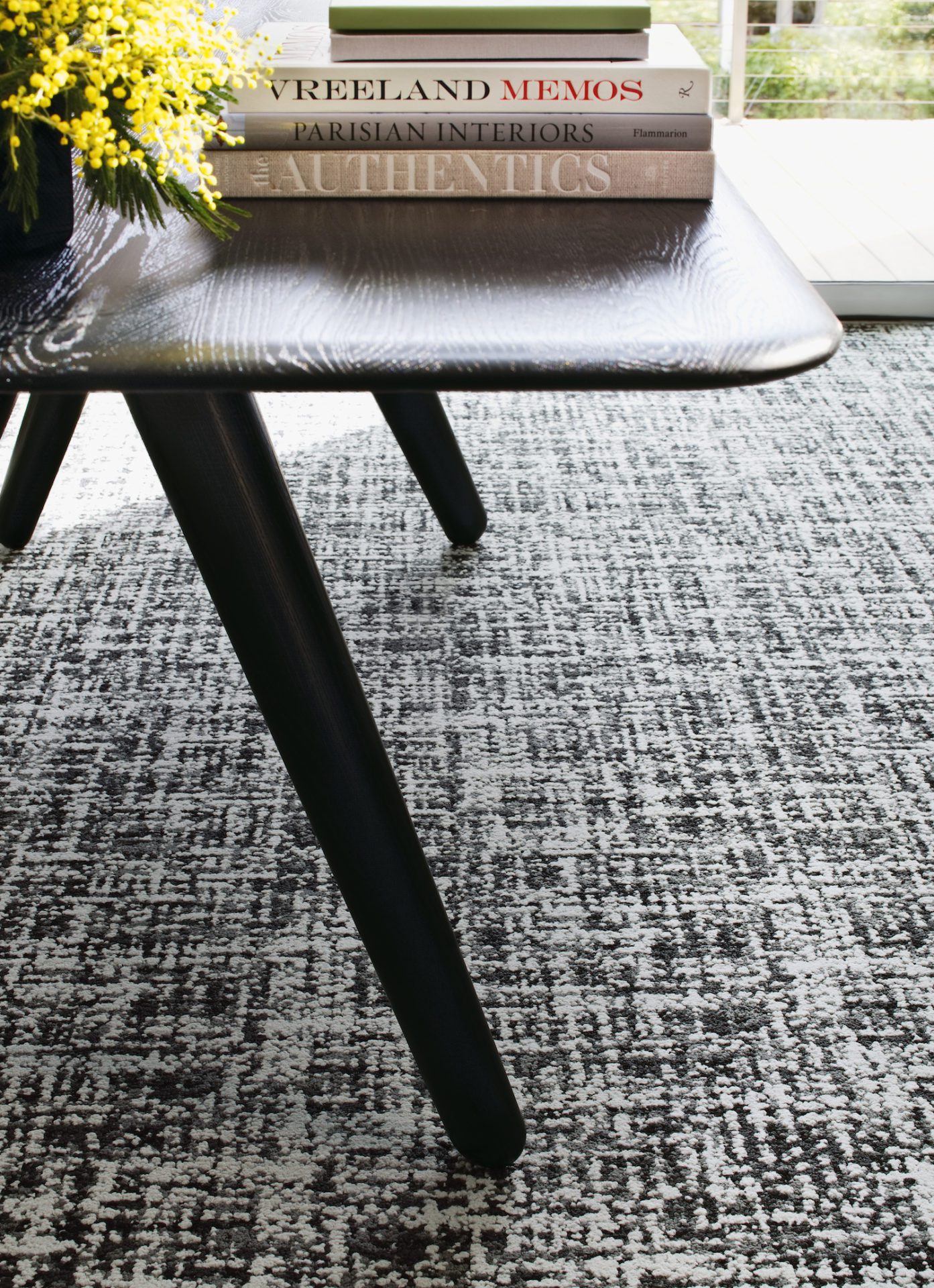 With occupant health and wellbeing a critical consideration in today's interiors, Beam and Braid also launched as available on Shaw Contract's ComfortWorx backing for an option that provides for both acoustic and underfoot comfort.
ComfortWorx is a new backing system for EMEA that provides a solution for both acoustic and underfoot comfort. Occupant health and wellbeing is a consideration for productive environments where we can work, learn and collaborate successfully.
Sound can negatively impact building occupants. ComfortWorx tiles were designed to provide improved impact sound reduction and improved sound absorption over standard carpet tile and hard surfaces.
Testing has shown that loudness of impact noise can be halved when compared with standard TaskWorx tiles. And in terms of sound absorption an improvement of over 65% in sound absorption on some styles compared with standard TaskWorx tiles has been identified.
Constructed for underfoot comfort, carpet tiles with ComfortWorx backing are an option that also provides for both durability and ergonomic benefits. ComfortWorx is made with 90% post-consumer PET plastic bottles.
And in using recycled PET plastic bottles this helps consume and re-use waste plastic as a useful material. Tiles can be re-used and are taken back as part of Shaw Contract's Take-back scheme.
All images courtesy of Shaw Contract