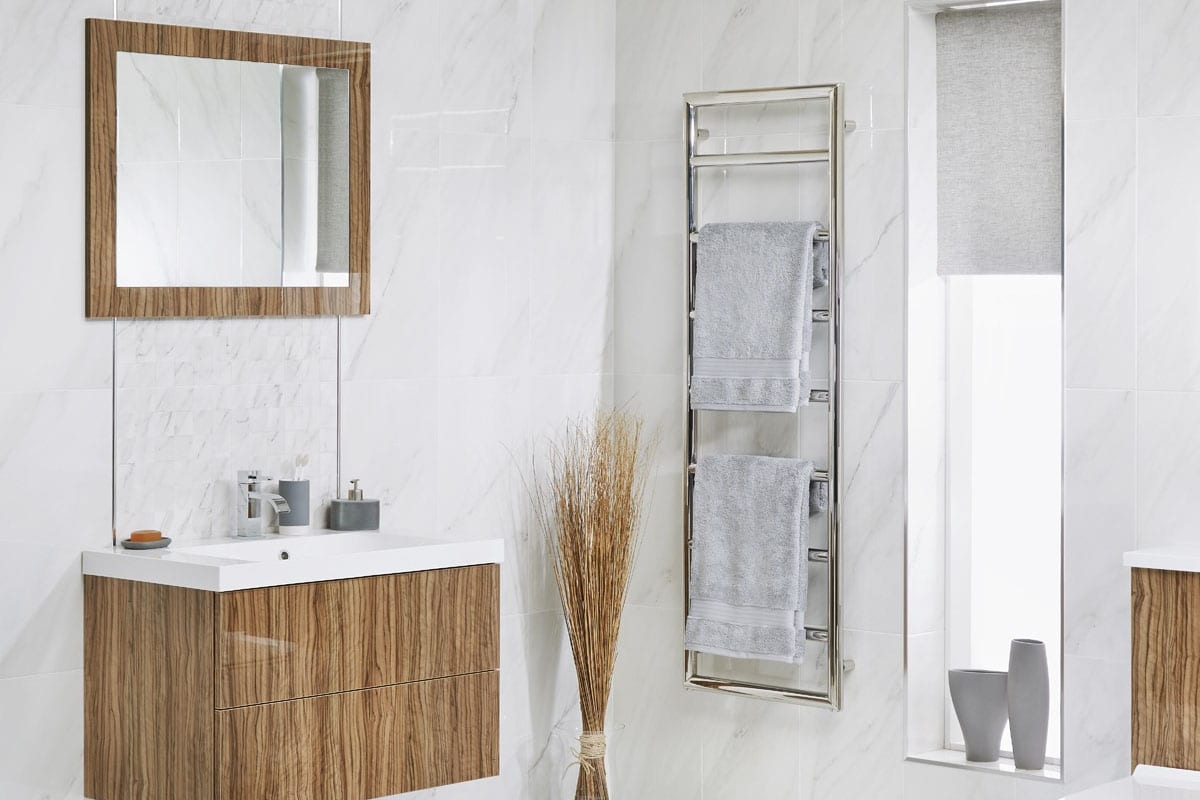 Get a focused look with stylish, hygienic and hard-wearing tiles
PROMOTIONAL FEATURE
Bathroom tiles have truly transformative powers – and as they're good-looking, hygienic and hard-wearing, they're tailor made for workplace bathrooms.
The healthy option
There are many factors that come into play when designing a bathroom for an office. Whether it's for a new office, a renovation of an existing bathroom or you're adding additional facilities, it's important that the room can stand up to the rigours of potentially heavy use.
Another vital concern is in promoting the health of users, whether that's employees who work on site, customers or visitors. That means you need to use materials that are clean and hygienic – bathroom tiles tick all of these boxes. Opt for ceramic and you'll have tiles that are easy to clean, while germs and microbes don't proliferate on ceramic as they do on many other surfaces. In normal use, bathroom tiles are easy to wipe clean and are low maintenance.
A long-term investment
Ceramic tiles are famed for its hard-wearing properties, especially in an area where water, damp and steam can be real issues for some of the alternatives. Linoleum and wallpaper are often used in these environments, but they don't boast the durability of ceramic tiles.
They're more prone to water damage and stains, leading to wholesale replacement. Tiles, meanwhile, are built to last and, should one crack, it's merely a matter of replacing the affected tile, not a whole area or section. Ceramic bathroom tiles deliver the wow factor for years.

The latest looks
Bathroom tiles don't limit you either. The huge range on offer allows you to create the office or workplace bathroom you want, whether it's sober and sedate, or a statement room that's designed to impress.
Mediterraneo gris ceramic wall tiles from Crown Tiles let you achieve either look. With three patterns and three different shades of grey available, you have the freedom to design your bathroom, shower room, toilet cubicle or wash area exactly how you want it. Order a free sample to see how this modern style would look in your plans.
Images courtesy of Tile Choice