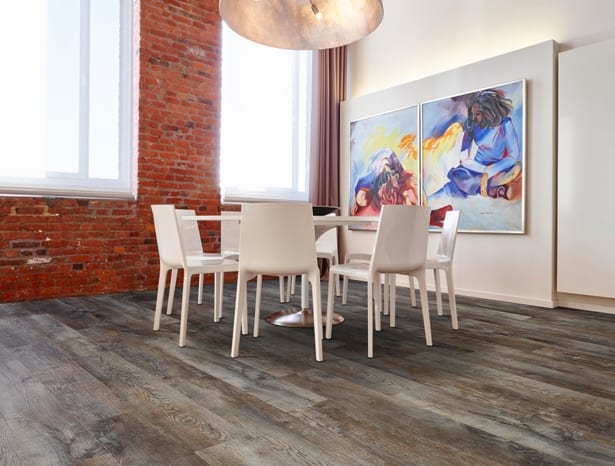 ||||||
Luxury vinyl flooring manufacturer, Moduleo has unveiled a number of new products as part of the Next Generation of its range. This includes an extension of its innovative Transform collection; and a brand-new herringbone option.
With herringbone now available on all products in the Transform and Impress collections, Moduleo makes it easy to create a unique statement floor that can be designed with a specific space in mind.
The selection of designs available is practically limitless, as designers are becoming increasingly imaginative with the looks and effects that they create. This means that Moduleo products can be equally at home in a modern, minimalist meeting room as it can in a rustic reception area.
Moduleo has also recently introduced its stunning Impress collection as a response to the growing trend for registered emboss texture and realistic designs, which are becoming increasingly popular with consumers. The collection offers a wealth of unique wood designs, making each and every tile unique and ideal for just about any environment.
Moduleo responds extremely well to wear and tear, meaning it can still look brand-new years after being laid. Not only this, but all Moduleo products are created at its state-of-the-art, eco-friendly production plant in Belgium and come with a minimum ten year guarantee, offering the ultimate peace-of-mind.