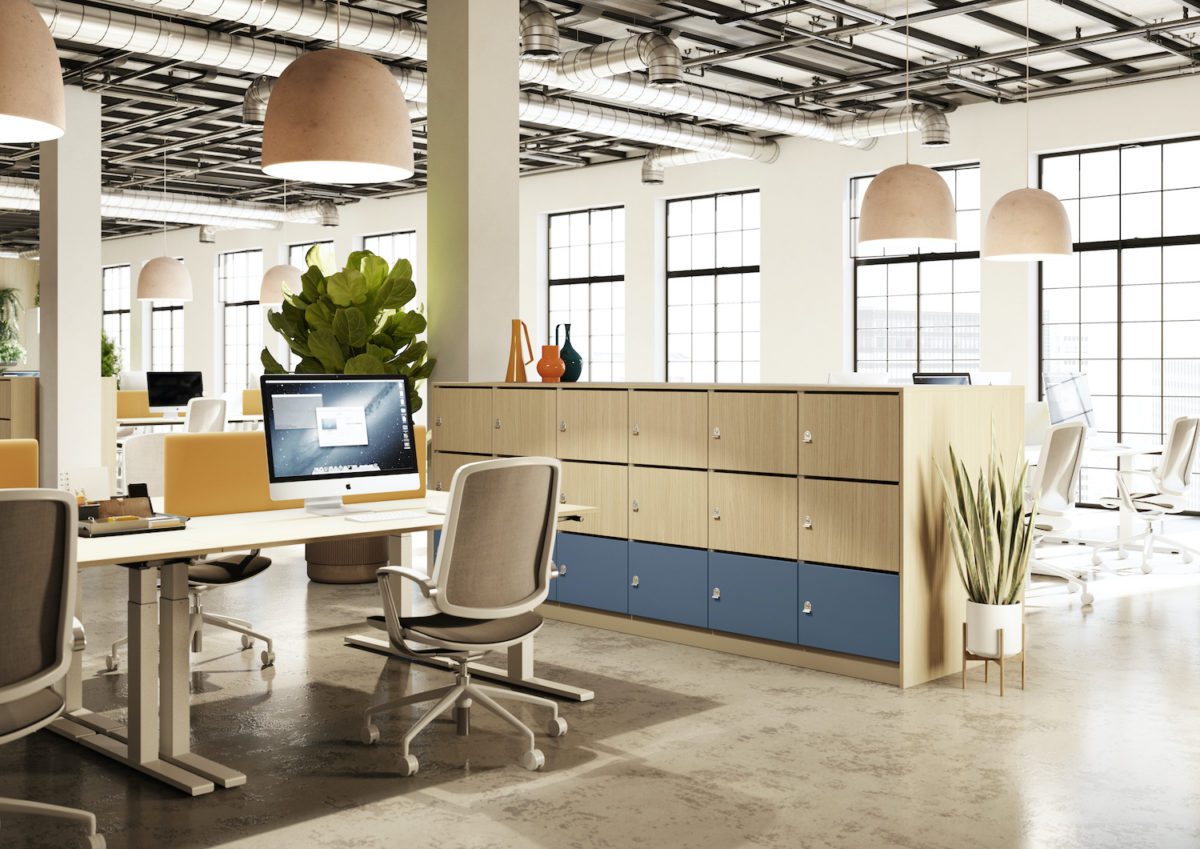 With the rise in personal stowage requirements at the forefront of a modern, productive workplace, LockerWall is the new storage wall solution that's designed to fit around you.
What was once hidden away and banished to cloakrooms or basements is now a firmly established part of the front office landscape. With traditional locker systems or rooms becoming a thing of the past, more and more personal storage is featuring in the contemporary office workspace, keeping individual belongings at arm's reach as we return to the workplace.
LockerWall gives you the scope to create an efficient, stylish storage system, no matter your environment.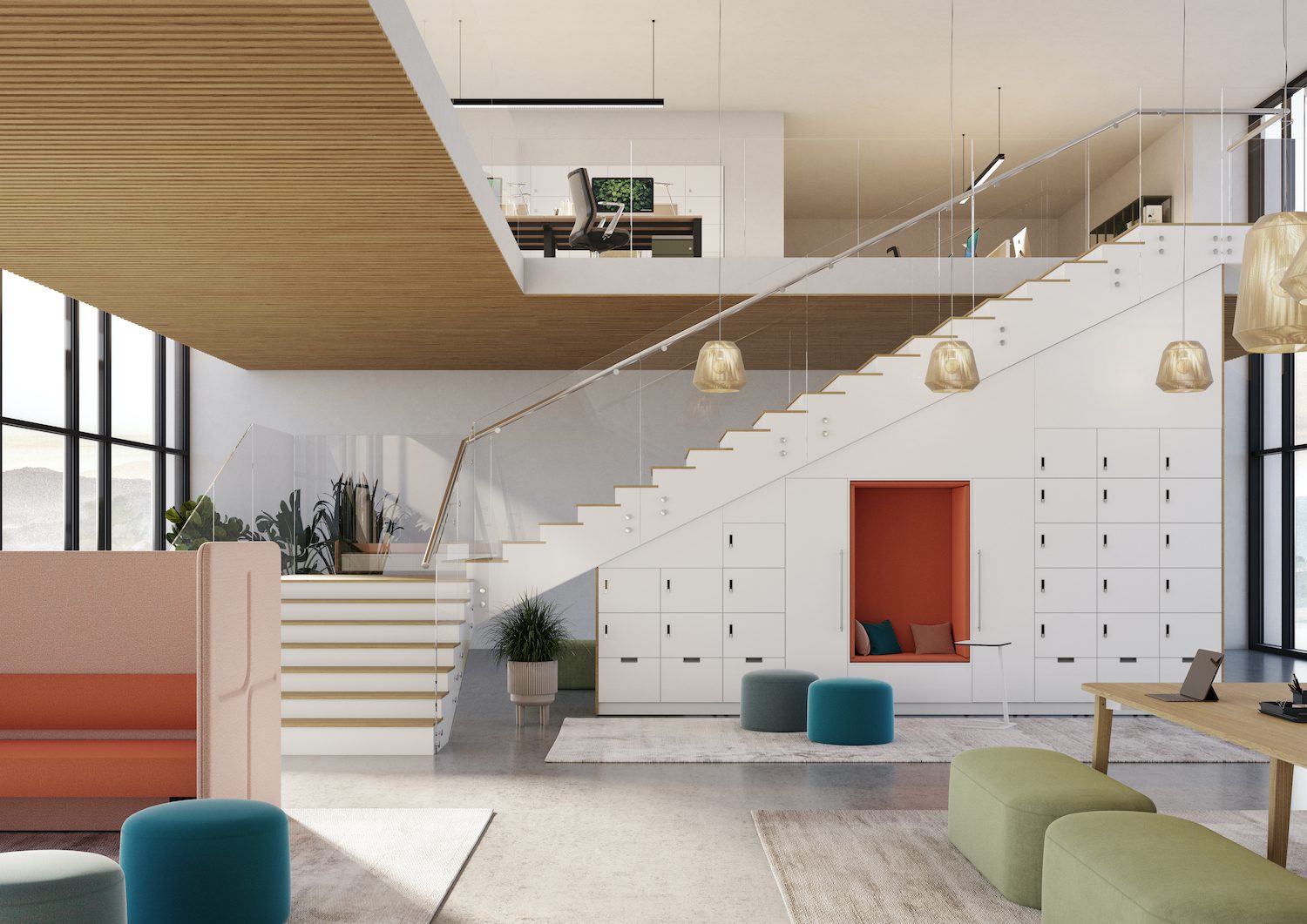 Entirely customisable to suit you and your aesthetic, LockerWall's modular nature allows for each lock column to be fitted to suit the needs of you and your colleagues. With a range of finishes available, including the latest on-trend shades, LockerWall lets your imagination come to life so you can design your own bespoke, sleek storage system.
Robin Bayliss, Group Sales Director at Bisley commented, "LockerWall offers the workplace so much more than the traditional locker system. As we all look to return to the office following the pandemic, giving colleagues peace of mind that their belongings are safely stowed is key to the readjustment period.
"The benefit of LockerWall is that it is fully customisable to suit you. From the interiors to the finish, lockers to seating, you have the ability to create a solution bespoke to your business, in a style that suits. LockerWall changes the way you see storage systems, thanks to its multiple offerings."
Its multi-functional offering, with a choice of lockers, seating and storage units means that there is more to the system than the traditional locker solution. Use LockerWall as a stylish space divider, a welcome space, or a seamless way to move around the office – whatever suits you and your working environment. Add additional planters and bring the outdoors in with LockerWall.
Providing you with peace of mind, our fully integrated, optimum storage system features dependable security. You can focus knowing your belongings are safely stowed as all these lockers have a choice of locking systems. An optional discreet USB power charger can also feature inside each locker, ensuring you are fully charged and ready for the day ahead.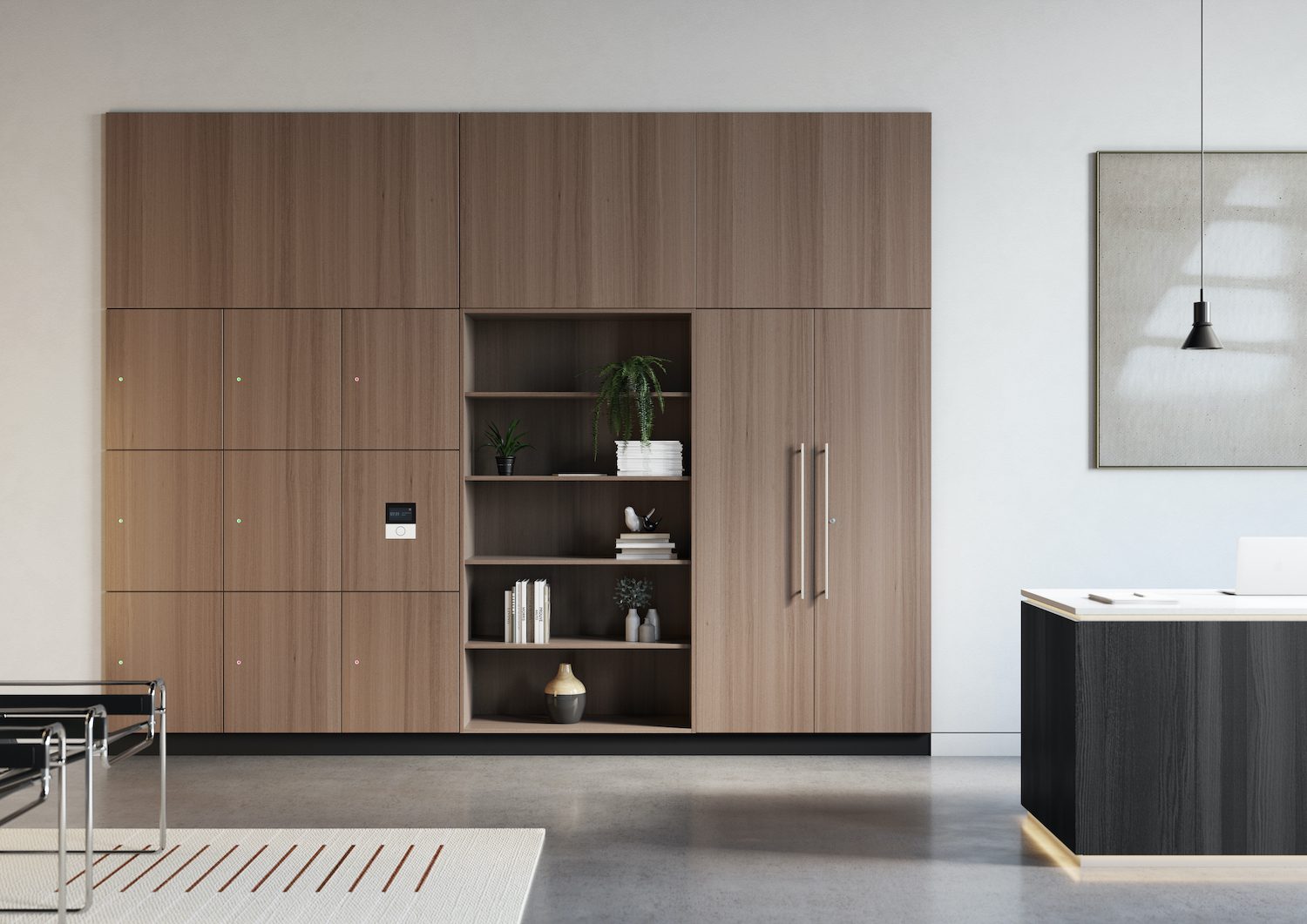 Johanna Whettall, Product Manager at Bisley said, "LockerWall is a great addition to our portfolio – its range of configurations and finishes create a fully customisable offering that provides secure functional stowage without sacrificing space. Its ability to be scribed into existing alcoves, along walls or as free-standing scenarios means it can adapt to work anywhere in the office, completely bespoke to the customer and their needs.
"Office storage and stowage has evolved to be at the forefront of the workplace. LockerWall offers lower height lockers, seat units and display shelving making it a truly multifunctional system that delivers much more than the standard storage wall solution."
For further information, visit Bisley.com
All images courtesy of Bisley