Forbo's latest flooring range stops the outside getting in
Forbo Flooring Systems' Coral textile entrance flooring systems have been tried and trusted for more than 50 years. It is the most effective solution and is proven to stop up to 95% of walked in dirt and moisture from entering the building.
Each m² of Coral removes and retains up to 6 litres of water or 5kg of dirt. As a result, the Coral system reduces the time spent cleaning the building's other floor coverings by up to 65%. Coral's unique construction allows dirt to be easily released on cleaning, meaning it recovers as new and continues to perform.
The Coral range features a variety of formats including sheets, tiles and mats. There are also a wide array of colours, patterns and designs to choose from as well as Coral Logo, which offers the opportunity to create a bespoke design and maximum visual impact.
Not only do entrance flooring systems reduce the cleaning required but by absorbing moisture they also reduce the risk of slips caused by the presence of water on hard or vinyl floors. This helps to make the building safer, especially in the wetter winter months.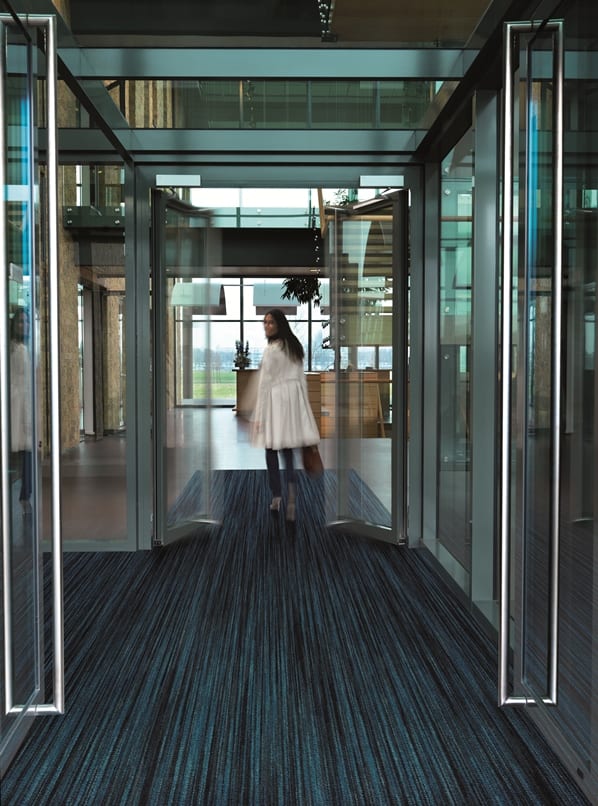 Forbo's Coral range features a variety of options to suit any application including: Coral Classic – the simple but effective moisture remover. Just a few steps remove half of foot-borne moisture; Coral Brush – a great all-rounder for dirt and moisture capture in any entrance; Coral Duo – delivering maximum dirt removal, dirt retention and moisture absorption. It is proven to retain 10% more dirt in the first few metres than any other textile entrance flooring solution, making it ideal for small entrance areas; Coral Welcome – combining design and sustainability with functionality; Coral Click – a versatile modular entrance matting system.
Find out more about Forbo's Coral range, here.

All images courtesy of Forbo