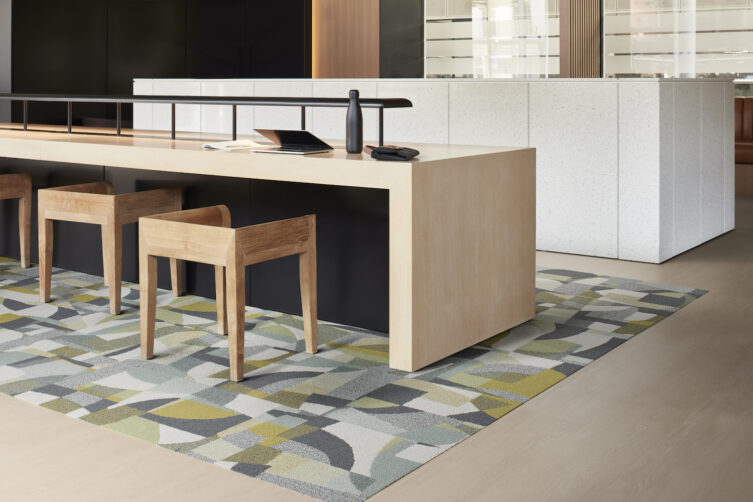 Interface, Inc, the global flooring solutions company and leader in sustainability, has unveiled its newest carpet tile collection, Past Forward
Offering new modern classics inspired by decades of iconic design, the global collection celebrates 50 years of modular carpet tile innovation at Interface. It merges historic design motifs with bold patterns and colour palettes tailored to meet the demands of today's commercial spaces.   
"The collection, drawing inspiration from fashion's heritage trend and the revival of 60s and 70s furniture design, offers a peek into 50 years of carpet tile designs. The design process involved research and dialogues with pioneers in carpet tile manufacturing to capture the romance of historical designs and how these have evolved," noted David Oakey, founder of David Oakey Designs and exclusive product designer for Interface. "This culminated in a fusion of ideas, taking inspiration from Axminster and Wilton designs alongside hand-painted motifs, artfully reimagined with today's advanced tufting technology. The result is unmatched versatility, enabling the creation of uniquely expressive, serene, and stylish spaces."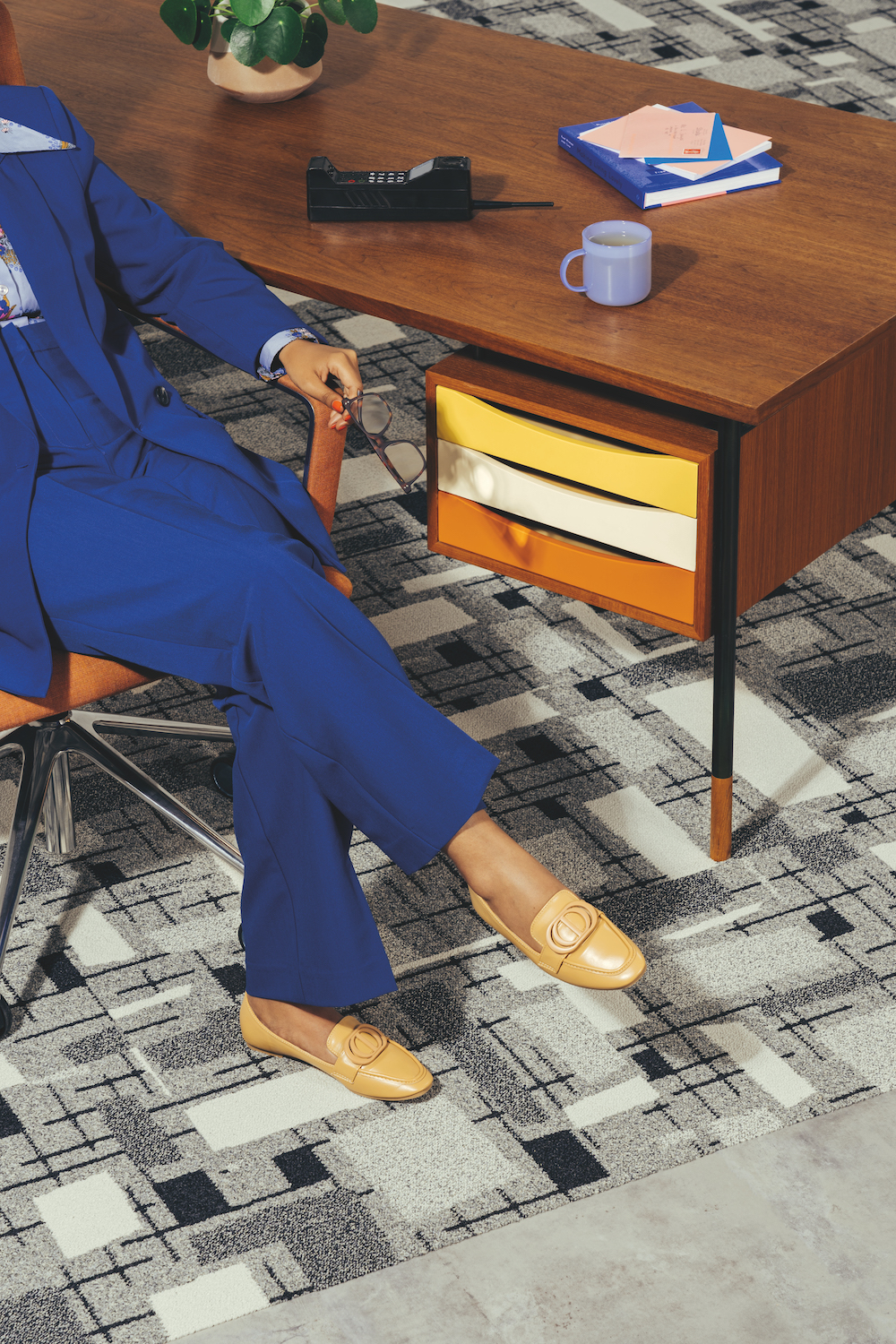 With 14 products featuring a bold colour palette, Past Forward reinvigorates decades-old designs, blending retro charm with contemporary design sensibilities. The collection offers a range of dynamic carpet tile styles, including ornate rococo and renaissance visuals, retro patterns with scribbles and boxes, vintage-inspired patchwork styles, and traditional Turkish motifs. The result is a versatile collection that harmonises familiarity with the exceptional performance of modular carpet tiles. 
Designed to be an innovative area rug solution, Past Forward can help define areas for relaxing, productivity, or collaborative work. The styles can also help delineate room borders, support wayfinding or be featured in wall-to-wall installation for maximum impact.   
The collection serves as an ideal accent for other Interface carpet tiles, nora® rubber, and LVT styles, enabling designers to create beautifully balanced and purposeful spaces.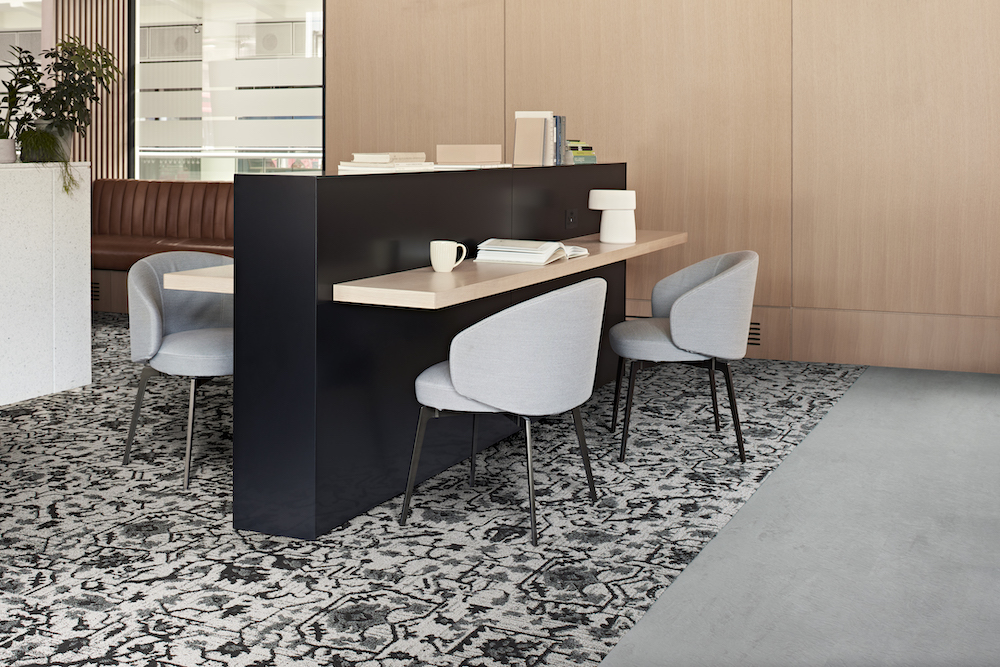 The Past Forward collection bridges design heritage with modern ingenuity and echoes Interface's commitment toward sustainability. By using processes and materials that deliver a low carbon footprint and include recycled content, the collection aligns with Interface's goal to reduce its emissions while helping customers lower the carbon footprint of the spaces they create.  
Past Forward is made from 100 per cent recycled content nylon and comes standard with the carbon negative CQuest™Bio backing construction. Depending on the style and backing, the carbon footprint of the carpet tiles is 3.43 to 4.89 kg CO2e/m2. 
Like all Interface flooring, Past Forward is carbon neutral throughout its life cycle as part of the third-party verified Carbon Neutral Floors™ programme. 
To learn more about the collection, visit interface.com/pastforward
Photography courtesy of Interface