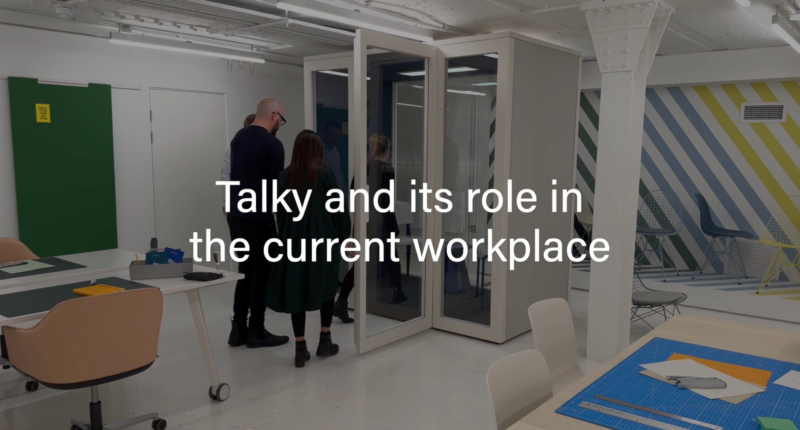 OnOffice sat down with Pirjo Kiefer and Stephan Hürlemann at Vitra's London Tramshed showroom to discuss the workplace's role in culture and collaboration now and in the future
Editor of OnOffice, Kaye Preston led a panel discussion with Pirjo Kiefer, Head of Consulting and Planning Studio at Vitra and designer of the Dancing Wall and new product Talky, Stephen Hürlemann at Vitra's UK flagship showroom – the historic Tramshed building in Shoreditch London – to discuss the role of the office and designing ever evolving flexible spaces that support todays work.
1. Can you tell us about Talky and share its role in the current workplace?
Find out more, visit vitra.com