Whether in an office, or even a hotel or restaurant, today's washrooms should be stylish, hygienic, sustainable, and accessible; there is a lot to consider when creating standout commercial washrooms
The new Singular™ philosophy by Ideal Standard has been created to simplify the specification process for architects and designers, providing an end-to-end product and service offering and a number of award-winning products to combine.
Complete compatibility allows products to be specified from across both the Ideal Standard and Armitage Shanks ranges, allowing architects and designers more choice than ever when creating a commercial washroom.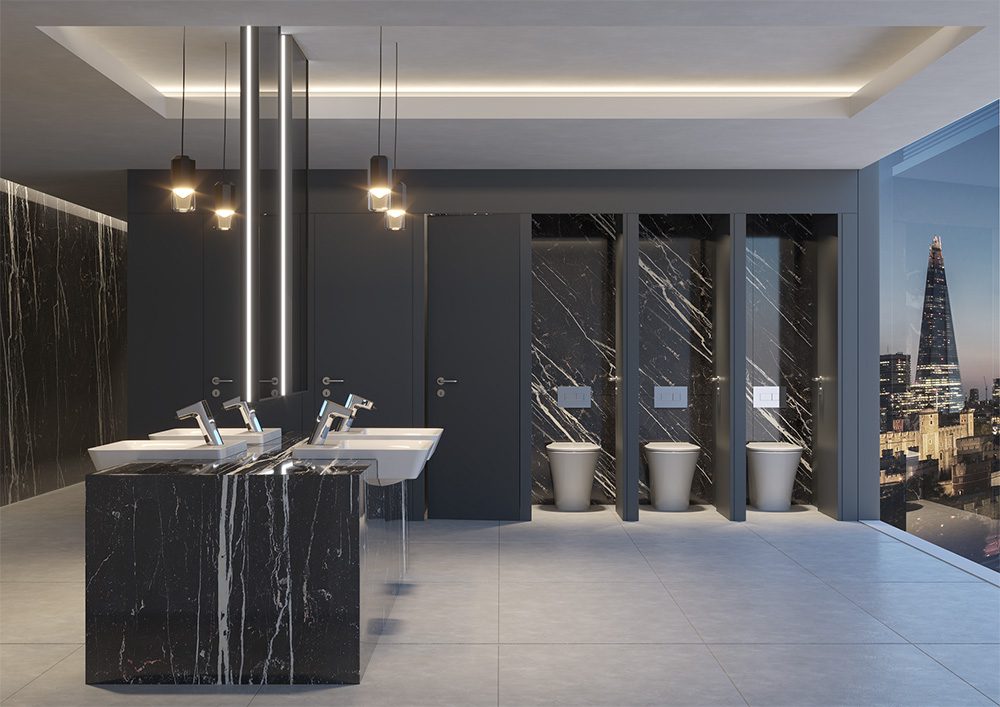 What's more, an office and public space Singular™ Solutions Sector Book has been created to showcase how products from different collections can fit together – an end-to-end product journey that ensures there won't be installation or maintenance issues further down the line.
They're also a source of design inspiration for architects looking for examples of innovative solutions in action – providing a comprehensive guide to achieving the ideal washroom.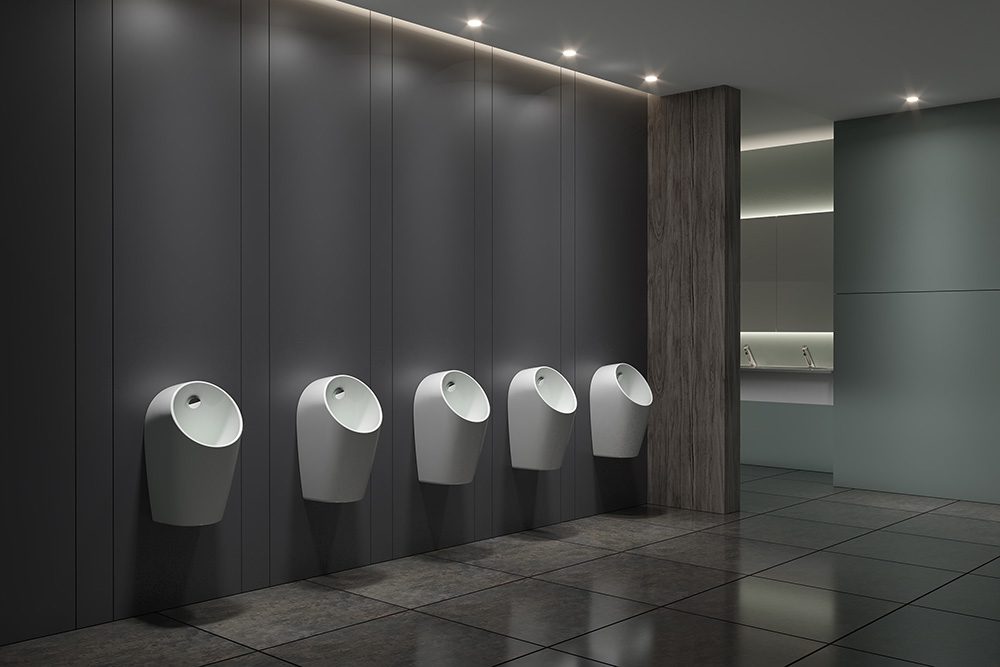 Sustainable solutions
As the demand for more sustainable and hygienic washrooms continues to grow, technology has an increasing role to play. Helping create cleaner and more efficient spaces, solutions like the Intellimix® touchless tap help to reduce water wastage and cut down on costs.
Intellimix® dispenses both soap and water with every use, as well as reducing consumption by up to 85% on water and 80% on soap when compared to traditional fittings.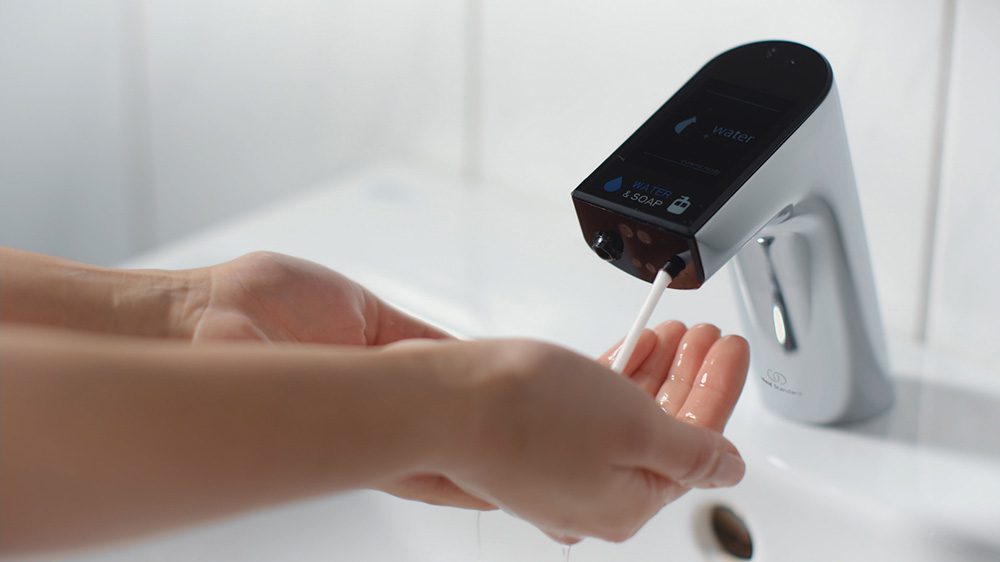 Meanwhile, the Sphero urinal from Armitage Shanks features a smart hybrid flush system with increased water efficiency compared to infrared solutions, which can save up to 50,000 litres of water per year in high-traffic environments.
Furthermore, the deep concave bowl has been designed to offer optimum user privacy and anti-splash geometry.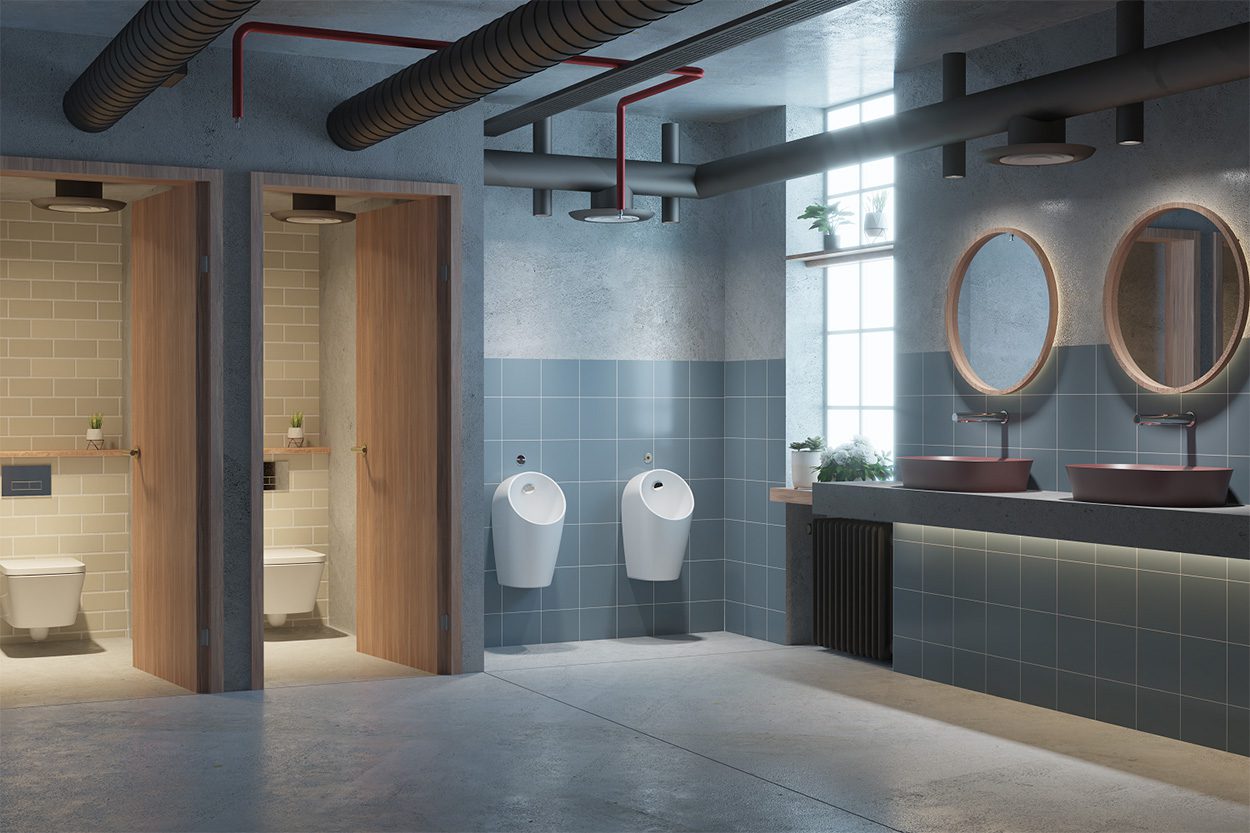 Always accessible
Ensuring that commercial washrooms are inclusive should always be at the forefront of the design and specification process. It's also crucial that washrooms meet requirements set out in the UK Building Regulations. To help architects and designers, Armitage Shanks provide Doc M packs that ensure all bases are covered around accessibility, and that designs support all end users.
These solutions still make the aesthetic statement designers are looking for, while Singular™ ensures they are compatible with rest of the catalogue.
For more information, please visit: idealspec.co.uk/hygiene-redefined.html
Images courtesy of Ideal Standard