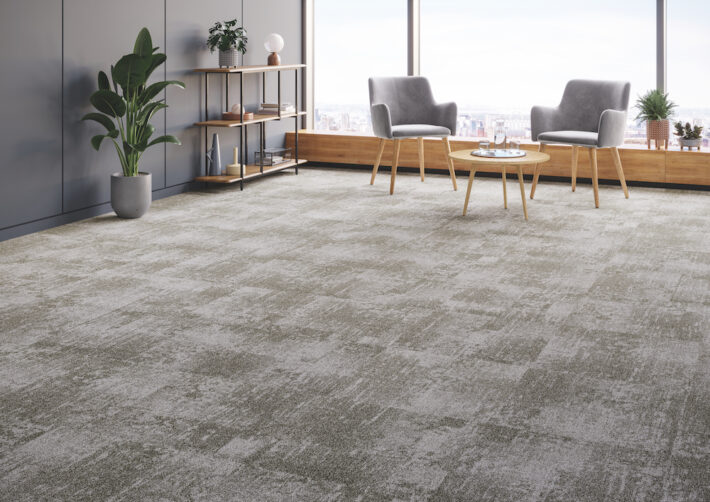 Lewis Cooper, Office Segment Marketing Manager at Forbo Flooring Systems explains the role flooring can play in office design
When it comes to designing office spaces, the first factor that should be considered is the actual configuration of the space. In fact, reconfiguring an office space can help to create a more fluid and dynamic area. For example, adopting a hot desking model, where employees can claim available desks, can help to create more open plan spaces which will encourage people to connect and collaborate. Within these open plan spaces, break out areas, kitchens, meeting spaces and working stations should be developed to encourage face-to-face interactions.
However, with the creation of all these different 'zones' in one space, specifying the correct flooring solution is vital to help with wayfinding and to distinguish various areas. For example, areas such as kitchens or 'café' like spaces, should have a resilient floor covering installed, such as Luxury Vinyl Tiles. Whereas, within meeting spaces and workstations, a softer more tactile floor covering, such as carpet tiles, is recommended to create a comfortable atmosphere, while helping to reduce impact sound.
Designed, manufactured and stocked in the UK, Forbo's new Tessera Union collection addresses the needs within workspace design to deliver flexible, practical, and adaptable solutions in a series of complementing ranges. The Tessera Union Collection encompasses three patterned ranges: Tessera Infused, Tessera Accord and Tessera Harmony.
Inspired by the elements and designed to work effortlessly within commercial interiors, Tessera Infused is a multi-height loop pile carpet tile, which provides a beautiful and organic mottled aesthetic. It's available in 12 natural, earthy colourways from the light grey Morning Cloud to the copper-like shade Coral Dream.
In contrast, Tessera Accord comprises a contemporary, geometric pattern of naturally intersecting lines, and is also available in 12 colourways. There are six neutral shades, including linen pearl and morning dew, as well as six accent colours, such as coral kiss and clover leaf.
Tessera Harmony is a calming, organic design, available in 12 warm colourways. A soft and balanced design, giving a sense of agreement and control, it promotes a calming, more productive environment, increasing the sense of wellbeing in any interior scheme.
All the colourways within the Tessera Union Collection share identical yarns and tones, allowing interesting pattern change, single tone, design schemes to be developed. They also complement Forbo's Tessera plain ranges of Layout and Chroma and can be installed alongside Allura Flex LVT without the need for transition strips, additional profiles or inconvenient sub-floor build-ups, to help create an integrated workspace design.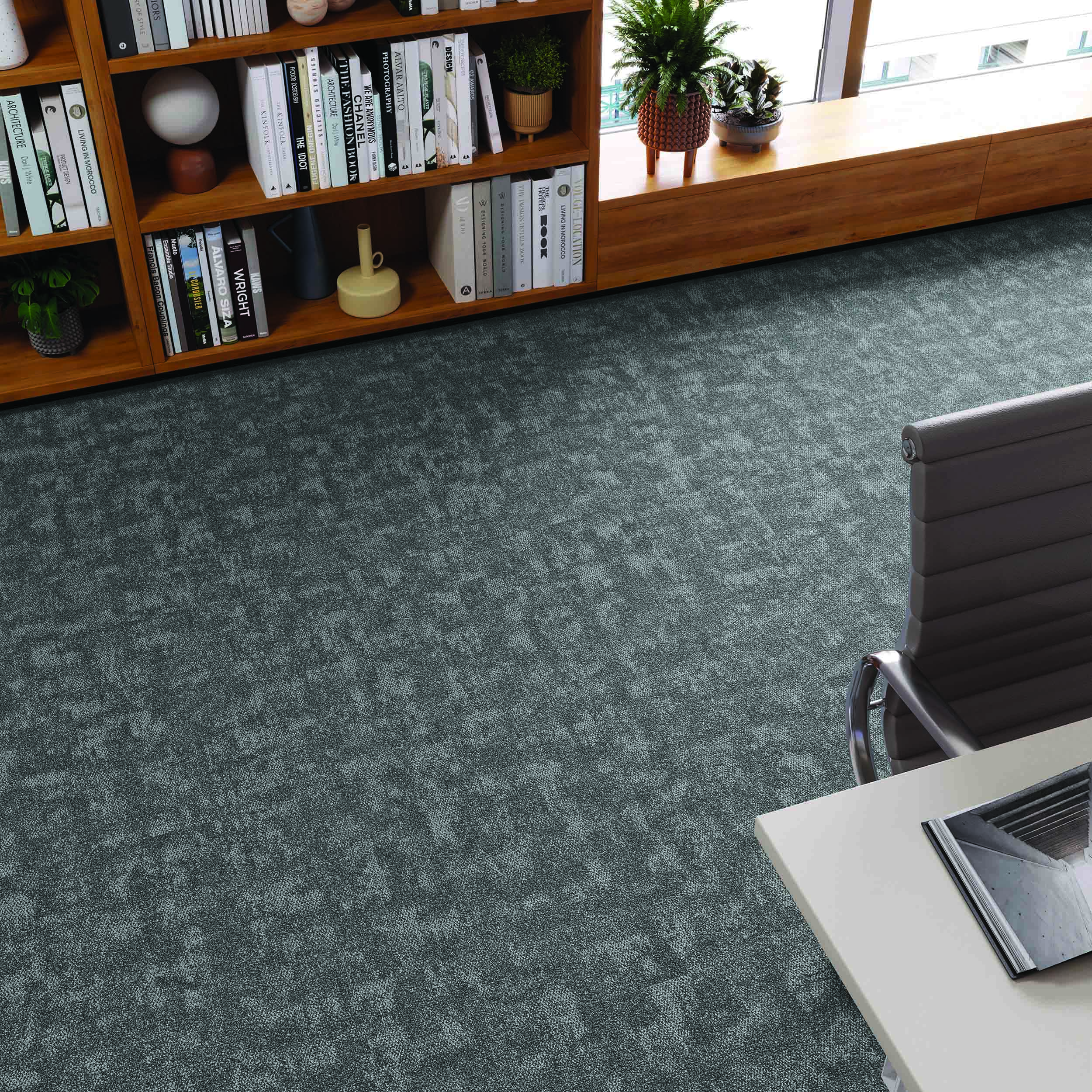 Forbo's Allura Flex collection comprises 65 designs in material and realistic wood designs. Replicating the natural beauty of its genuine counterpart, the wood designs feature a natural colour variation and in-register embossing structure to emphasise the texture of the material for a truly authentic aesthetic. The special backing construction also offers extra comfort and improved sound reduction while proven technology, such as Forbo's PUR® wear layer, allows for easy cleaning.
Forbo's Tessera Union Collection and Allura Flex range can also be installed on raised access floors, with tackifier or adhesive free, using IOBAC's MagTabs™.
To discover Forbo's office portfolio or to download the Tessera Union brochure, visit www.forbo-flooring.co.uk
Photography courtesy of Forbo