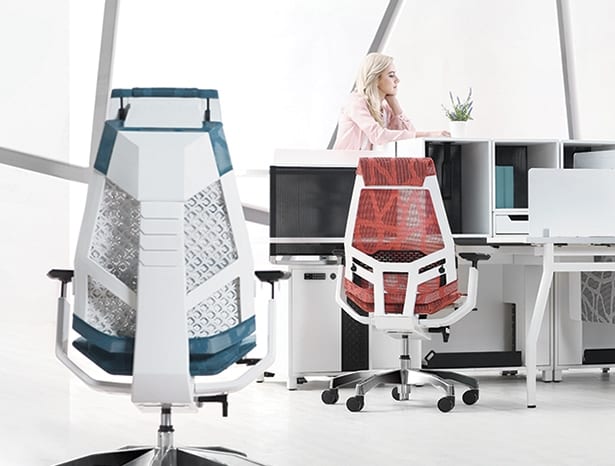 |||
The globally renowned Comfort Seating Ltd. announce a new partnership and manufacturing initiative with the UK-based Mesh Office Seating. Mesh have been the UK sole distributer of Comfort Seating's ergonomic range of chairs for over nine years, and will now be responsible for not only managing the UK and European markets, but will be manufacturing and distributing across the whole of Europe too. They will officially launch the new company at Orgatec 2016.
Now trading under Comfort, they have more than doubled their UK workforce and, with the support of the global brand, have invested heavily in not only setting up a new production facility in Scotland, but are moving operations in the new year to a 4650sq m premises on the doorstep of Prestwick Airport. This growth plan is expected to result in further new jobs in the UK, alongside increased investment and production opportunities.
Commenting on the announcement, Gareth Gillespie, founder and CEO of Comfort, said: "This is a vote of confidence for the UK furniture and manufacturing industries, demonstrating how much we've achieved to help British manufacturing thrive."
MD Alisdair McGready adds: "From a distribution perspective, there is much to play for in the next few years and there is an opportunity to build on the commercial demand that's attracting companies to buy our products."
The manufacturing facility will allow Comfort to meet increasingly demanding lead times and they've committed to providing their dealer network with an enhanced service where sales teams and customers can visualise high-definition images of their products in any model, finish or upholstery through an online configurator.
To celebrate their flagship chair Ergohuman's tenth birthday, Comfort will be running special promotions and events at the end of the year. With over 800,000 sales under its belt, Ergohuman is still a firm favourite in the ergonomic seating marketplace. In addition, they have recently launched Genidia – a stylish and futuristic take on human-engineered seating. Comfort also look forward to introducing an expanded product offering in 2017.
Comfort will be exhibiting at Orgatec 2016 on their 324sq m stand in Hall 6, Stand B-031.