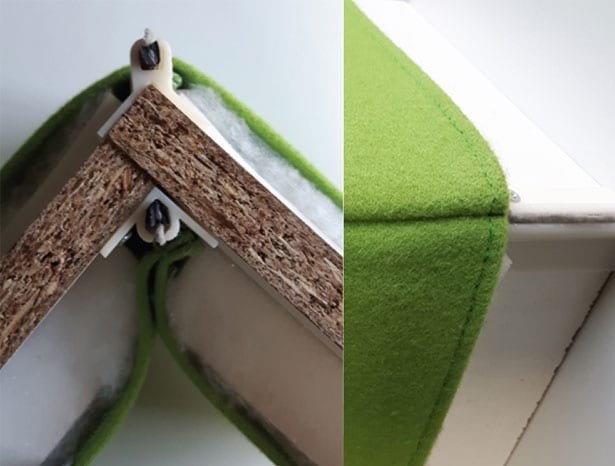 |||
Clockwork are continuing to add to their range of technical products and accessories aimed at the contract and office sectors.
Their extensive range of furniture legs, bases and components have many applications in these sectors already and continues to grow. In the meantime, customers are always asking for new innovative products. The criteria that Clockwork looks to fulfil with new products includes a combination of factors; they should add value, improve consistency in production, add functionality or simplify production.
For 2017 they continue to promote their Kaidi range of adjustable height desking, a sector that continues to grow. Functionality is offered through the Aircharge range of wireless charging products they distribute along with a collection integrated USB charging points. For the improvement of consistency and ease of production they are launching some new profiles from German partner OKE. These are ideally suited for the office sector, giving a solution for upholstered screens and other applications where there are right angles to be upholstered (see photo). Once the male part is sewn in place and the receiving profile fixed to the furniture the upholstery is simply 'clicked' into place, removing the inconsistency and unsightliness of staples that are traditionally used.