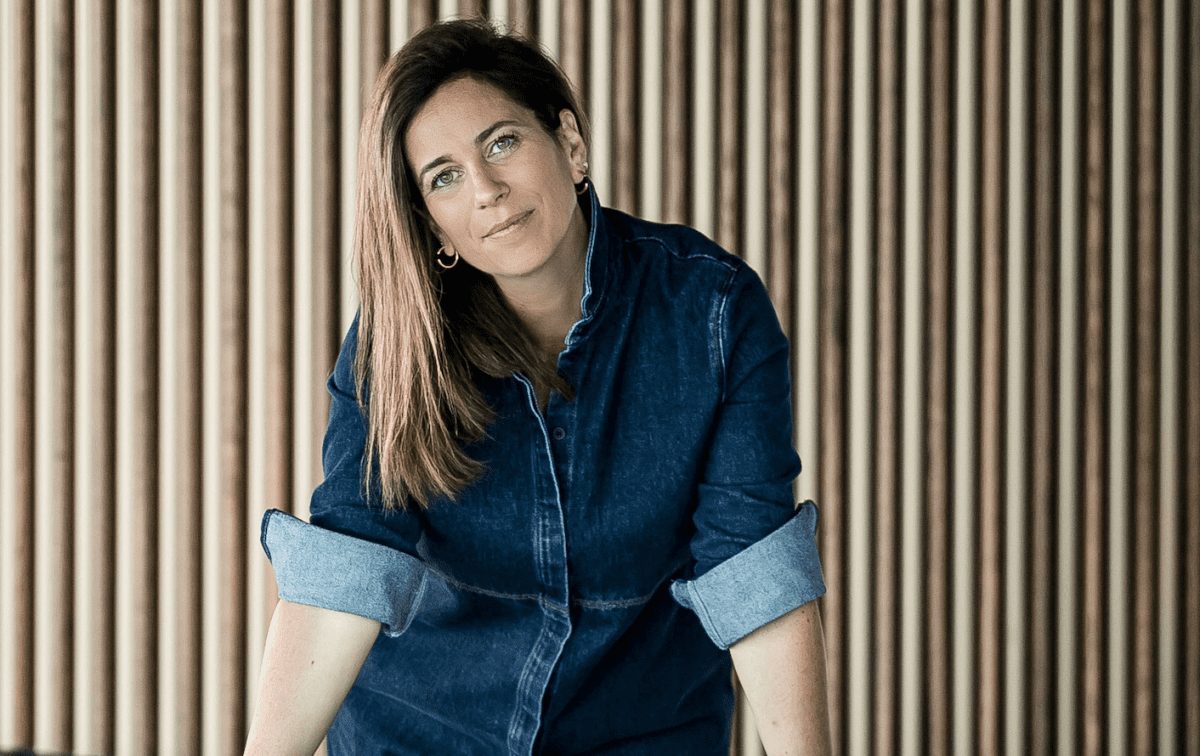 Design District director, Helen Arvanitakis, shares her thoughts on why office providers play a crucial role in navigating the post-pandemic world of work
Conversations about the pros and cons of working from home abound. What was once a relatively niche practice, often viewed with suspicion by managers, has become a daily reality for many of us – not least those in the creative industries. Yet the focus is often on individual choices and responsibility – how can I make my new home office more conducive to productivity? Am I giving myself enough (or any) downtime? What does this chipped mug and blank wall say about me?
Considering the long-term uncertainty we face given Covid and Brexit, the focus on such immediate concerns is hardly surprising. However, there are bigger questions that need to be addressed about the future of work, and office providers – such as me and my team at Design District – have a crucial role to play in navigating the whens, hows and, indeed, ifs, attached to returning to places of work. If we fail to do this, we will very quickly find ourselves irrelevant, out of touch of what our tenants really need and want. 
As the creative industries continue to struggle and the need to rebuild grows more urgent, workplace providers like us have both the means and motivation to offer support and strategy. Aside from the obvious and essential elements of workplace safety, we have to ensure that the new, post-Covid office is both psychologically appealing and financially accessible. For one thing, a workspace has to demonstrate the palpable benefits of working together in community compared to working in isolation from home.
For another, if the creative sector is to build back stronger, the economic barriers to securing and sustaining a physical workspace have to be lower than they were before the pandemic began. So far, no one we have spoken to has said "yes, I love my traditional lease and the trappings it comes with", or "yes, I want to carry on paying for my office 365 days a year despite the fact I now only need it two days a week." These are some of the challenges our tenants are facing and if we don't attempt to address them we'll be left standing in an empty building. 
I should think every leaseholder out there will be thinking up new and brilliant ways in which their business can work. If landlords genuinely care about the future of the sector, they have to step up and help them make it happen. At Design District, we've been trying to work out how to tackle all of these issues. Affordable, purpose-built workspace was always at the heart of our concept. Now, we recognise that the biggest step we can take to help get creatives back on their feet is to double down on this commitment and reduce our rent as much as possible.
We've been lucky to secure funding so that, when we open in the spring, all our workspaces will be priced at just £5 per sqft for the first year. For tenants, that represents a saving of 80% or more – cash that can be reinvested in businesses and people, re-invigorating the creative economy. If other providers are in a position to adopt similar measures, and have the will and commitment to implement them, then we'll have a head start on the road to recovery.
There are other forms of support that can be provided too – less direct than straight-up financial incentives, but perhaps equally effective. Business-building guidance from visiting specialists, mentorship programmes, inspiring talks that set the mind whirring – events such as these not only offer an obvious practical benefit, but they also create opportunities for networking and collaboration – the kind of serendipity that the creative sector relies on.
One of the things I've felt particularly deprived of while working from home is the dynamic ecosystem that forms within the workplace – the happenstance behind inspiring encounters, the possibilities for collaboration across different fields of expertise and the casual conversations that unexpectedly spark fantastic ideas. In my experience, these occur outside of scheduled meetings, away from computers, or even outside office hours. Remember after-work drinks? They weren't just about unwinding at the end of the week, but establishing connection and trust, turning colleagues into collaborators and friends.
When I think about returning to work, it's the sense of space and community that I'm most excited about. It makes me realise how much I look forward to simple, human encounters, like gathering around a meeting room table with the team, running into colleagues in the food hall, or chatting with a tenant in one of the courtyards about something they're working on.
It's important to recognise these things, not necessarily to frame them as a model to return to – the recipe for the future may not be the same as that of the past – but to help identify the most positive aspects of workplace culture, so that we can replicate or reinvent them as appropriate. Opportunities for connection, whether scheduled or unexpected, are likely to be integral to the success of tomorrow's workplaces. I've spent my professional life in the creative industries and I have every faith in the resilience of the sector.
It might feel as though the odds are stacked against us, but with access to affordable, supportive and inspiring workplaces, I believe we can look forward to an extraordinary comeback, and that all office providers, including us at Design District, share a responsibility to help drive that. At times, the confluence of a global pandemic and Brexit has felt like the perfect storm, but by coming together through frank, open conversation, and a willingness to listen, we can – and will – get through it. 
Top image by Taran Wilkhu. All other images courtesy of Design District