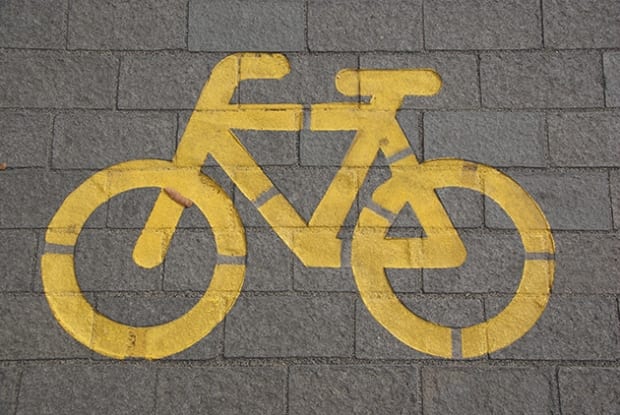 As workers begin to return to the office, there have naturally been fears about how this will happen. Milton Park found in their latest survey that fear was the most significant factor affecting workers' return, with worries about social distancing and cleanliness.
Luckily, however, businesses have been coming together to rethink their workspace, putting in place health and safety measures through one-way circulation systems, sanitation stations, temperature checks and reduced capacity.
But one aspect of working life that is still leaving workers apprehensive about coming back in full force is the commute. Despite the government's recent decision to make face masks compulsory on all public transport, the close quarters of our cities' tubes, trams and buses make social distancing measures almost impossible to implement fully, according to Transport for London.
Before the crisis, there was already a shift taking place in rethinking how we commute. In February the Mayor of Paris, Anne Hidalgo, said that every Parisian should be able to meet their essential needs within a short walk or bike ride, an idea that has also taken hold in Portland in the US and Melbourne in Australia.
Instead of our cities and working lives centred around the 30 to 90-minute commute, there is a leaning towards the idea of having everything within a catchment of 15 to 20-minutes from our homes.
So how do offices fit into this new catchment? Beyond COVID-19, there is still going to be a role for office space. Where pre-COVID-19 companies were concentrated around central headquarters in urban locations, we're now likely to see a change in the distribution of the workplace. People are far more inclined now to work from home, with many expected to choose to come into the office only two or three times a week, rather than the usual five. Dispersal to satellite office hubs closer to employee's houses, or smaller-scale shared meeting/working facilities may also be on the rise.
In response to this new horizon, public transport will have to adapt. Our networks are made to ferry huge populations across our cities – 3,841 million journeys were made on public transport between April 2019 and April 2020, according to TfL stats. The complications of people flow and traffic are vastly complex with the need for increased health and safety regulations, while somehow managing at an economically viable capacity. Instead, we need to rethink our public and active transport, from high capacity regional mobility, down to networked micro-mobility, creating a far more personal and individualised offering.
The idea is to increase the capabilities for pedestrians and cyclists by not only improving pavement and cycle-lanes, but also introducing robust alternative provision of electric bikes, scooters, or autonomous pods coupled to provide better digital information of when not to take a busy tube or train. Companies themselves could get involved by providing tailored mobility for their employees – shuttles that enable employees to, on-demand, hail a ride to work.
This is something that was already starting to exist in the science and tech worlds, with research and development centres such as Milton Park in Oxfordshire and Cambridge Science Park trialling autonomous vehicles for employees to use for a part, or all of their commute.
Decisions on the implementation of schemes like this require the use of anonymised data of people's travel habits and demand. Finally, travel to work surveys can change from being a record of people's habits into a pro-active tool for planning safer, more convenient, more sustainable travel, which is more directly linked to emerging work preferences.
The lockdown, and the dramatic improvements of air quality it has yielded, has also accelerated sustainability to the top of the agenda for city master-planners and developers. In April, the Mayor of London published a report that showed Nitrogen Dioxide (NO2) levels in the city had reduced by 26 percent since the lockdown began. Streets have been pedestrianised and individual vehicle usage heavily restricted during the lockdown.
What's resulted is that many now don't want us to return to our cars. Milan, for example, is considering continuing the car ban within their city, allocating 35 kilometres (22 miles) of its streetscape to be transformed over the summer for cyclists and pedestrians.
The pandemic has driven forward a shift in the way corporate culture works. With employee wellness, safety, and sustainability now higher on the agenda than ever before, there will be a drive for metropolitan change. Instead of fitting work around our commuting, employees are now leading the charge of where they want to work sync with how they want to commute.
Perkins and Will have produced a white paper on public transit, looking at how to get workers back to the office as we emerge from lockdown.