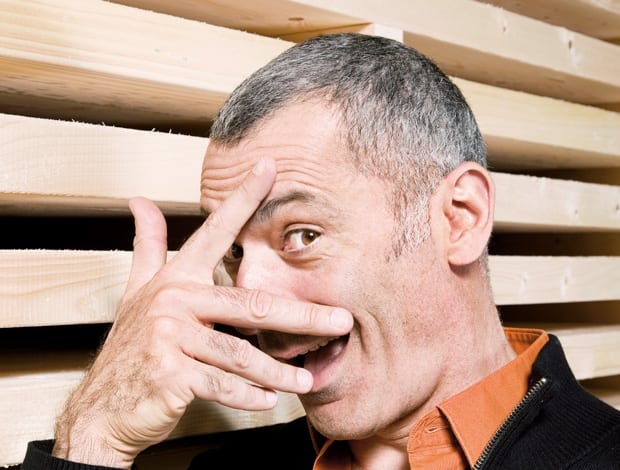 Arik Levy gives us the lowdown|Levy's Fractal Cloud lighting and Workit desking system at his Ldesign firm's Paris headquarters|Fractal Cloud on display at the Absent Nature exhibition at the Wright 21 gallery in Chicago in 2008|Based on confessional booths, these chairs were part of Levy's 2010 Confessions exhibition in Paris|Renders of Levy's three storage boxes inspired by human anatomy – called Dick, Pussy, Ass|The latest edition of Layer Chair, designed for Viccarbe in 2010|Acoustic Panels, also part of 2010's Layer collection for Viccarbe. The panels are intended to improve the absorption of sound in office spaces|The moveable silent wall, for Vitra in 2010, minimises office noise|Toolbox, for Vitra in 2010|Secure personal storage, in Locker – also made for Vitra this year|Elevation Benches, part of the Flora 2010 collection|The Beam Desk, for Swedese in 2006|A wider view of the Elevation Benches, offset by greenery|Geo tables, for Urban Council in 2006|GiantRock sculpture, part of Levy's Bigger Than Man series|EMU Pattern chair, 2010 – in pressed and moulded sheet metal||
The multi-faceted designer believes the human element should be returned to office planning – and tells us so in his own inimitable style
"In psychology, there are four F-words that relate the human brain and the reptile brain." Arik Levy pauses long enough to recall what they are, then snaps his fingers. "Food, fire, fertility and family. These are the things we'd kill for. If there was one scrap of meat left in the world, and you and a tiger were trying to get it, what would you do? You would kill the tiger!"
Levy is talking about the inspiration for one of his projects, believe it or not. We're perched in a room overlooking the Vitra stand at Orgatec, the gargantuan office furniture fair in Cologne. Some of Levy's latest products are on display – updates to his desking system Workit, and a personalised toolbox for the office – along with storage cabinets and an acoustic wall.
But the Israeli designer, 47, has a reputation for vivacious interviews that veer off course, and ours has wandered away from office furniture to one of his recent design/art projects – a series of abstract storage boxes created for a solo exhibition at Slott Gallery, Paris. Called Confessions, it was based on "the subjects we feel the most – perversions, love, food, everything both human and animal." (This is how we got on to the four F-words, by the way)
The shape of Levy's three boxes was inspired by parts of the human anatomy, and the name of the series is slightly awkward to ask about. (It's Dick, Pussy, Ass). "Say it!" he jokes.
I point to the writing on my notepad, hoping we can get around it that way. "You can't even say it," he adds, laughing.
The moment crystallizes a sort of directness and earthy provocation that Levy has about him. Then again, acknowledging human impulses, weaknesses and desires seems the basis for all of Levy's work – even in the office sector.
"Every individual has his own way of seeing the world, which is good. We're all perverted and that's what makes us interesting"
"The people have been forgotten in the office environment and that's what I'm trying to bring back," he says. "When people used to work in rooms, you had an intimate relationship with the person you worked with. It could be terrible or it could be great but it was a relationship. But now you work in a room with 40 other people and your personality is reduced to distress. You have to be careful all the time. You have to be greatly dressed. You have to perform. You can't pick your nose. You can't cry. You can't have your underwear showing. These are all things that happen to us normally and they were more likely to happen in rooms, but we don't have rooms now. We are on display."
Listening to Levy riff about his work, it's easy to understand why he came up with the phrase "techno-poetry" to describe what he does. "There is enough science and technology in it, but also enough beauty and emotion in it," he explains.
There is certainly variety in it. Over the course of his career he's gained international acclaim for his artwork (painting, installation and sculpture) and both furniture and product design, which he generates from his Paris-based firm, Ldesign, for a slew of big companies such as Molteni, Vitra, Desalto, Living Divani, Ligne Roset, Bernhardt and countless others. What's notable about Levy is how easily he rides the line between the two worlds, swinging from one extreme to the other.
In 2009, he launched a number of furniture ranges but seemed to get the most press attention for Osmosis, his Swarovski Crystal Palace installation in Milan of giant gem-shaped sculptures.
This year, among other things, he's released an office chair for Spanish manufacturer Viccarbe and a smattering of office products for Vitra. But he continues to produce his mineral-inspired sculptures for private clients and exhibitions, seeming to buck any pressure to define himself as either an artist or a designer.
"This separation doesn't exist for me as a creator. But it definitely exists. A chair is not a painting or a sculpture. When you buy a chair, it has sculptural aspects, it has to be in harmony and it has to be provocative, but it is made to sit on. It has to serve the technical function. But you can make a chair with two legs and when you touch it, it falls. That could be art.
It depends on the narrative." It appears Levy is trying to address some of the problems in the workplace narrative, so to speak. Silent Wall for Vitra reduces noise and can be used to divide large office spaces into sections without the need for permanent architecture.
"A new space is costly to build and then it's costly to take down," says Levy. "Silent Wall has a lot of function and when you move, you take 100 per cent of your investment with you. My quest in this environment is to create a toolbox for architects to use the way they want. I don't think it's interesting for any interior architect to have an Arik Levy invasion into his project – he doesn't need that. What I do becomes raw substance in somebody's hands to do what they think is best."
Workit, introduced two years ago, takes "the people" into consideration because it requires only two tools and a third of the time to assemble compared with other systems, says Levy.
"There is a huge network of people behind a system. They are working on it, delivering it, installing it, manufacturing it and on and on. If you don't take care of each and every one of them, you're not making a good design."
Workit has garnered a heap of recognition including a spot on the shortlist for the Brit Insurance Design Awards last year but, naturally, Levy wants the system to keep evolving. "What I insisted with Vitra from the beginning is that we would have the system in the Ldesign office. My people, including me, are working on Workit and constantly criticising it, constantly questioning whether we did or didn't do the right thing."
"The people have been forgotten in the office environment and that's what I'm trying to bring back"
At Orgatec 2010, an improved version offered more desk shapes, screens, on-table storage boxes and improved lighting integration. This goes hand-in-hand with Locker, personal storage for the non-territorial office (ie it locks) made of melamine-coated or plain-sheet steel with the loveliest, tiniest square perforations on the doors. A synthetic portable vessel, Toolbox, carries the materials back and forth from desk to storage.None of these concepts are particularly groundbreaking, but the products themselves are highly designed, beautiful and feel good, which stands for a lot when you're wading through the offerings at Orgatec.
Still, as well as Workit is doing on the market, Levy isn't resting on his laurels.
"Of course we hope that everything we do will sell well and bring back the investment, but this is a very tough environment. You can walk around and see all of the manufacturers working on the same thing – wanting the same customers," he says. "Fifty or even 20 years ago products had a longer shelf life. Today if your product doesn't sell in the first six months, it's out. And two years' work is gone. If it's a royalty-based project, you don't get any money out of it so it's important for me to create timeless pieces. If Workit only sells for three years, it's a total disaster," he adds.
Born in Tel Aviv in 1963, Levy's career began with shaping and designing surfboards, before he moved to Switzerland in 1988 to study industrial design at Art Center Europe.
After a stint in Japan producing products and pieces to be shown at exhibitions, Levy returned to Europe in the mid-1990s to found Ldesign in Paris with his business partner, Pippo Lionni.One would think that a love of surfing and the outdoors is what feeds the designer's ongoing obsession with rocks, minerals, elements – anything that comes from the earth – but his explanation is slightly more abstract than that.
As a self-described "feeling" designer, Levy likes to use the signs and symbols of life. The question "why so many rocks?" sends him off into a sort of flowing free verse: "The shapes are metaphors that I use both in my design work and my art work. When I put this faceted object indoors, it makes you think about the outdoors. It makes you think about nature," he explains. "In your mind you imagine something that I'll never know about and that's the best part. At the same time, when you put the same object outside, you see by comparison that it's not a rock. At that moment it looks like kryptonite or something from another planet and your mind takes you to a place you've never been. With fire, it's not about the actual fire but what you feel when I say the word fire. I love that. So this is very important and is what drives me, actually, even when I do an office system."
The geological metaphors manifest themselves most obviously in his artwork – particularly his signature Rock sculptures – but they can also be spotted in his design; Elevation Bench for Flora, also shown at Orgatec, or Geo tables for Urban Council, for example. This form, indicating something solid and almost primal, is what Levy has become known for."Every individual has his own way of seeing the world and himself, which is good," says Levy. "We're all perverted and that's what makes us interesting."
The first line of a manifesto statement on Ldesign's website best sums things up: "We are into honest design: straight, no chaser, no ice, no water, as is, no make-believe, no hiding … honest forms, rough, direct, brutal, up front."