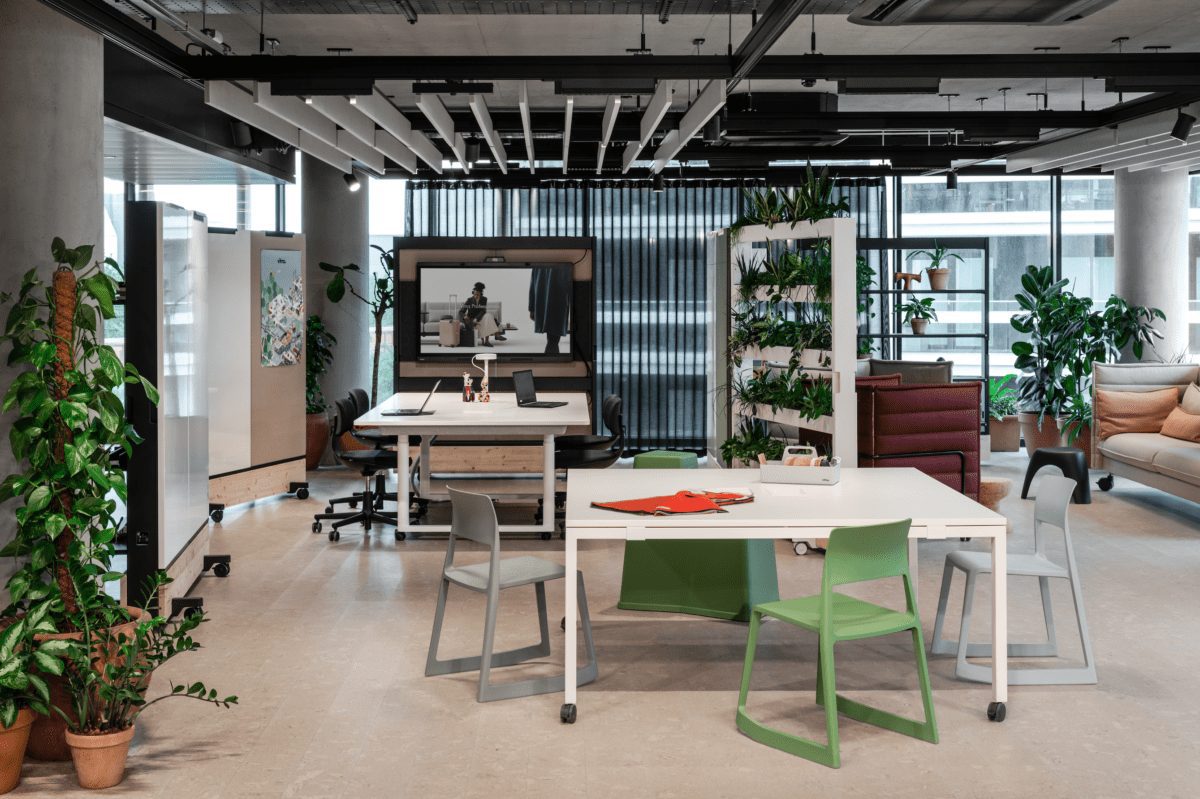 Located in the city's creative heart at Rolling Stock Yard, the experiential workspace takes a flexible approach to work
The future of work is flexible. With new working patterns emerging post-Covid, and offices facing long-term changes after a year of working from home, businesses are adopting flexible ways of working as the pandemic has reshaped the world of work overnight.
From agile spaces to hybrid work to biophilia, the next-generation office environment, sprouting up in cities across the globe, will support an agile blended workforce and drive employee engagement with purpose-built spaces that are designed to inspire.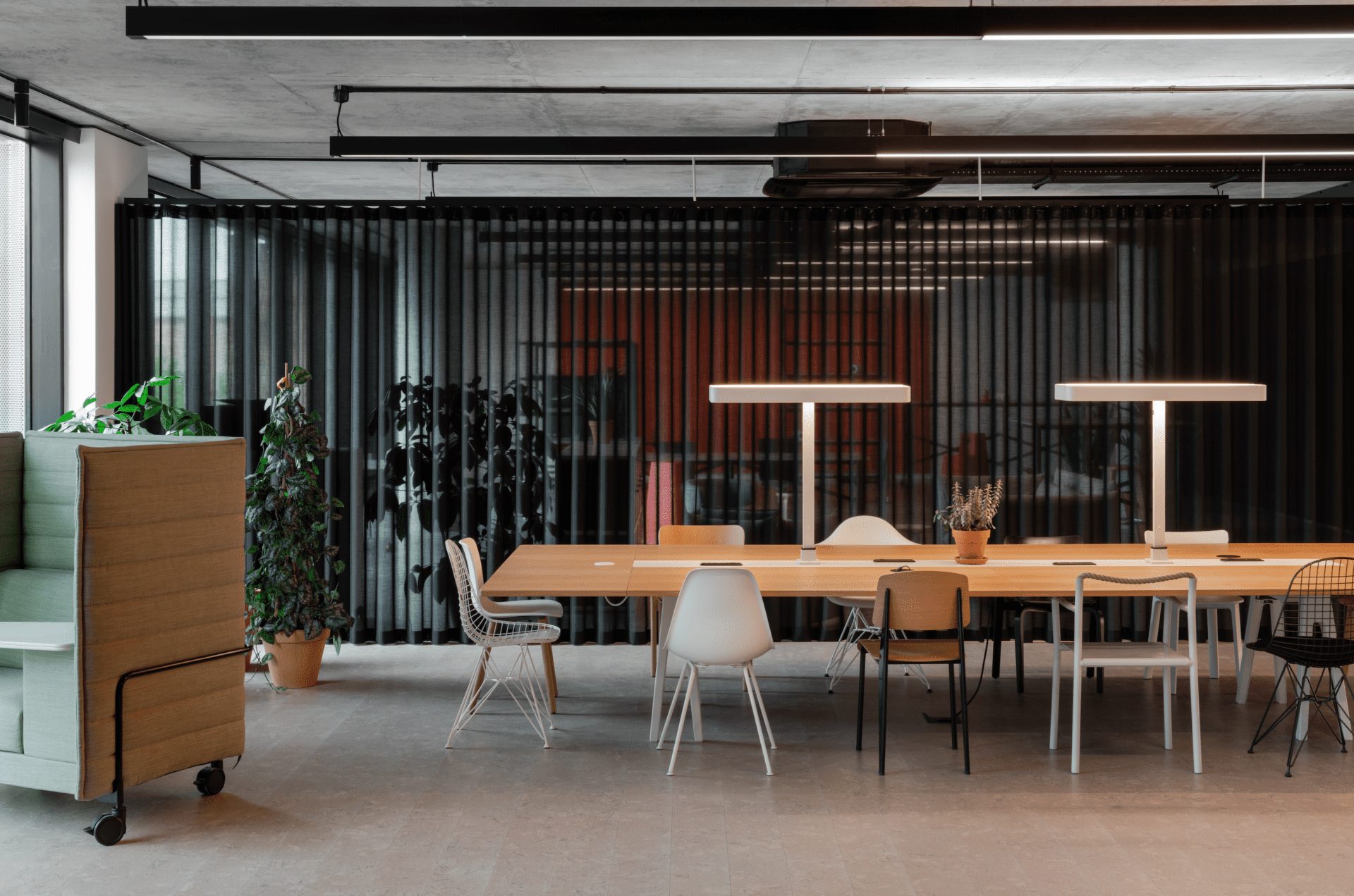 Case in point is the new, dynamic workspace by Vitra at London's Rolling Stock Yard, Kings Cross, where the Swiss furniture manufacturer addresses the growing demand for agile spaces. Housed inside a new landmark development, which offers 57,600 sq ft of contemporary office and industrial interiors designed by world-renowned architects Squire & Partners, Vitra's new yet temporary home is a short walk from Granary Square and London's bustling Coal Drops Yard.
Beautifully demonstrating how employers can provide an experiential workspace, which can be modified and adapted for different requirements, Vitra has developed a holistic approach for returning to the office post-Covid-19, while also providing a healthy workplace framework and model of the future workplace that puts people at the heart of design.
With delightful design and a human-centric focus on employee wellbeing, the office is a working installation, giving employees the freedom to adapt the space as needed or completely move it to a new location, thus offering a more sustainable model for office planning.
Housing the Vitra UK team, the contemporary interior also showcases the brand's agile product portfolio such as Dancing Wall designed by Stephan Hürlemann, along with recently launched designs and updates that demonstrate how offices can be easily reconfigured to suit new requirements.
These include Alcove Plus by Ronan & Erwan Bouroullec which creates room-like spaces without the need for permanent fixtures, and the duo's Tyde 2, allowing users to alternate between sitting and standing positions for desk working.
Meanwhile, Antonio Citterio's ID Chair system has been expanded with a new and highly breathable PU-foam-free seat – the first of its kind manufactured from 100% recyclable polyester fibres – revised armrests, updated colour and material palettes, and a wider range of fabrics supplemented with Reflect, a material made of recycled polyester, so customers can create fully recyclable configurations.
"With an indisputable need to design in the most sustainable way, Rolling Stock Yard shows how we can create spaces to change and adapt with us, rather than wasting old designs that no longer fulfil our requirements", comments Jonathan Parr, Vitra's Managing Director for UK and Ireland. "We have looked at how we can make every aspect of the office more flexible, adaptable and reconfigurable, allowing the space to become a workshop, a meeting room or even an auditorium."
The redistribution of where we work created by the Covid-19 pandemic has accelerated the conversation around the subject of workplace flexibility in every sector. While the last year has sparked a crisis in the office world, with the pandemic prompting questions about the future of the office, imaginative concepts like Vitra Rolling Stock Yard demonstrate why there is still value to be had from a dedicated workspace – it is the heart of company culture and human connection.
The pandemic has seen a remarkable shift in how we evaluate the function of a workplace. As employers have an increased understanding of what the office will look like post-pandemic, spaces are likely to take on 'living lab' and experimental concepts like Vitra's, where the office acts primarily as a place of communication and collaboration, somewhere to foster culture and inspire employees.
Demonstrating how workspaces can support such ambitions, Vitra's new London installation and creative hub at Rolling Stock Yard is a showcase of a highly flexible office that is equally as curious and creative as flexible. The office isn't dead – we're just writing the next chapter of workplace design, and Vitra is showing us how.
Images courtesy of Vitra