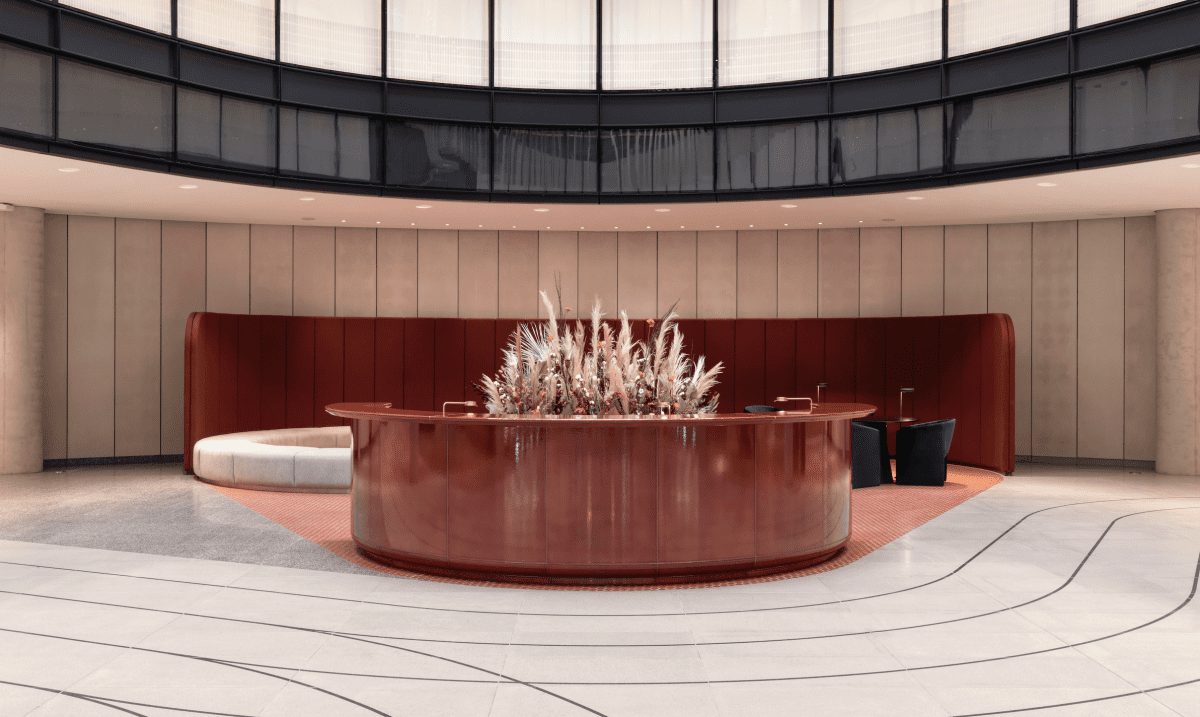 The design studio recently created a new headquarters for British Land that challenges the archetypal corporate lobby experience
London is a city rich in history—and almost every site has a story to tell. So, when the corporate headquarters for British Land, one of the UK's largest property development and investment companies, was recently refurbished and extended, inspiration came from the site's previous use as Broad Street Station, a major terminal on London's Liverpool Street that operated from 1865 to 1986.
"We sought to enable a paradigm shift away from the traditional corporate lobby experience which often foregrounds the status of a company through design details such as statement lighting and a large reception desk upon entering the space," says Carly Sweeney, Associate Director at Universal Design Studio.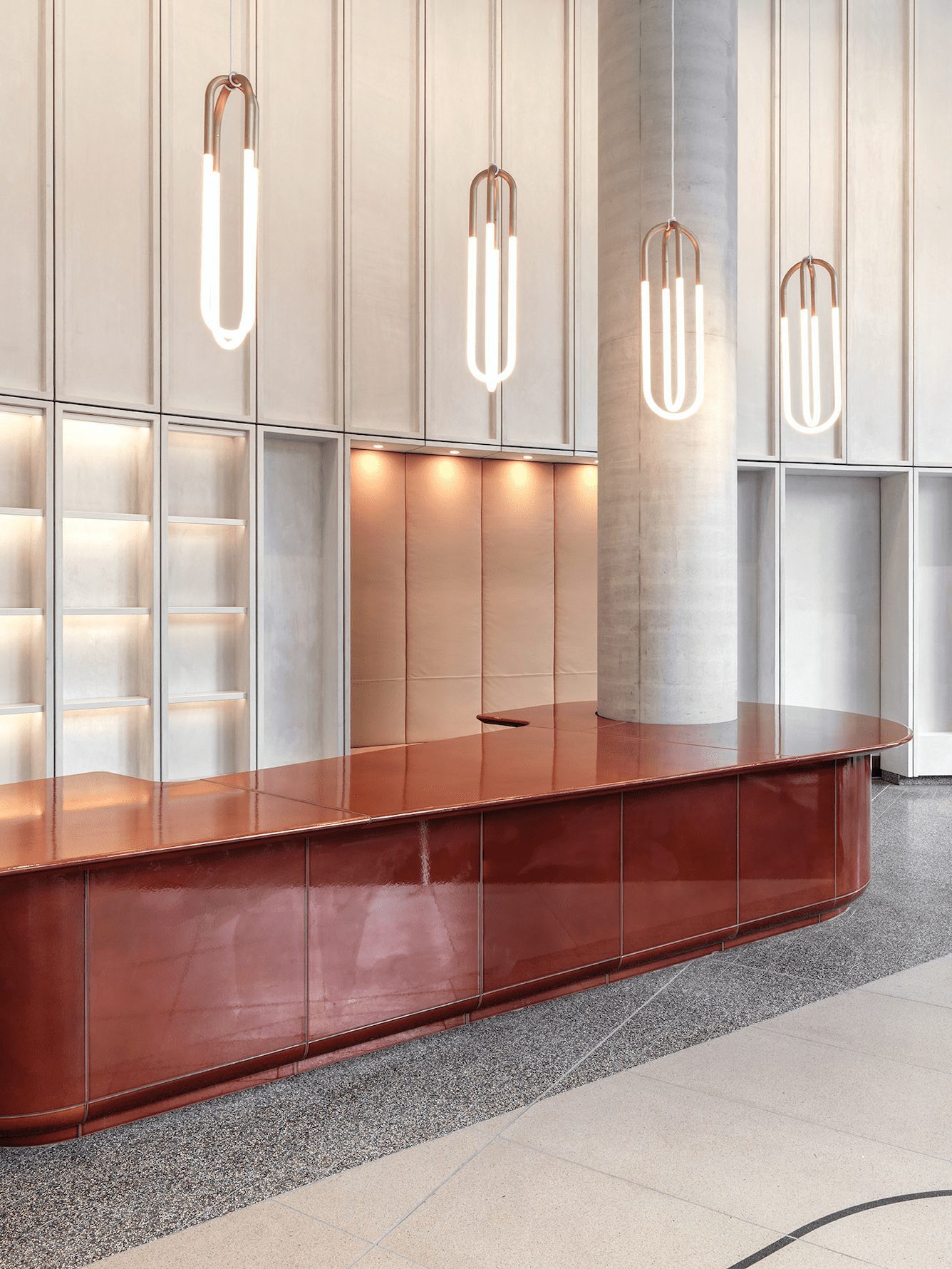 The award winning architecture and interior design practice was appointed as interior design sub-consultants to Hopkins Architects Partnership and created the design strategy for the main entrance lobbies, lift lobbies and ancillary facilities. "Here, the lobby is a space to be experienced, and our aim was to create a crafted, contextual space that feels open, engaging and approachable."
The main entrance in the north lobby is characterised by a vibrant ceramic artwork by London-based artist Lubna Chowdhary, with bold, graphic shapes and bright colours that respond to the abstract views glimpsed through the window of a moving train. Movement and circulatory routes throughout the space are then mapped via curving linear 'tracks' embedded into the terrazzo floor, tracing the fluid form of the building's architecture.
"This ensures the continuous flow of people throughout the day remains seamless and intuitive," says Sweeney. "Around these tracks, we weaved together different functions, qualities of space, experiences and materials, introducing sculptural forms that act as beacons—or stations—to create pockets of activation and vibrancy."
These informal gathering points encourage a spirit of community, and include an espresso bar at ground level and a cafe bar by the main reception desk on the second floor. Solid oak tables and benches at different heights are scattered across both the ground- and second-floor lobbies, offering a variety of casual work and meeting spots.
The warm, natural material palette—which includes timber, ceramic, concrete, end-grain wood flooring, glazed volcanic stone and terrazzo—further challenges conventional notions of a corporate lobby.
"The brief from the outset—and prior to the pandemic—was to create a hybrid space that allowed for a variety of uses outside of the formal office environment," says Sweeney. "We have always designed with hybridity in mind, and we feel 100 Liverpool Street offers the right mix of options for workers returning to the office, with a strong focus on placemaking and fostering a spirit of community within the City."
Images by Charles Hosea