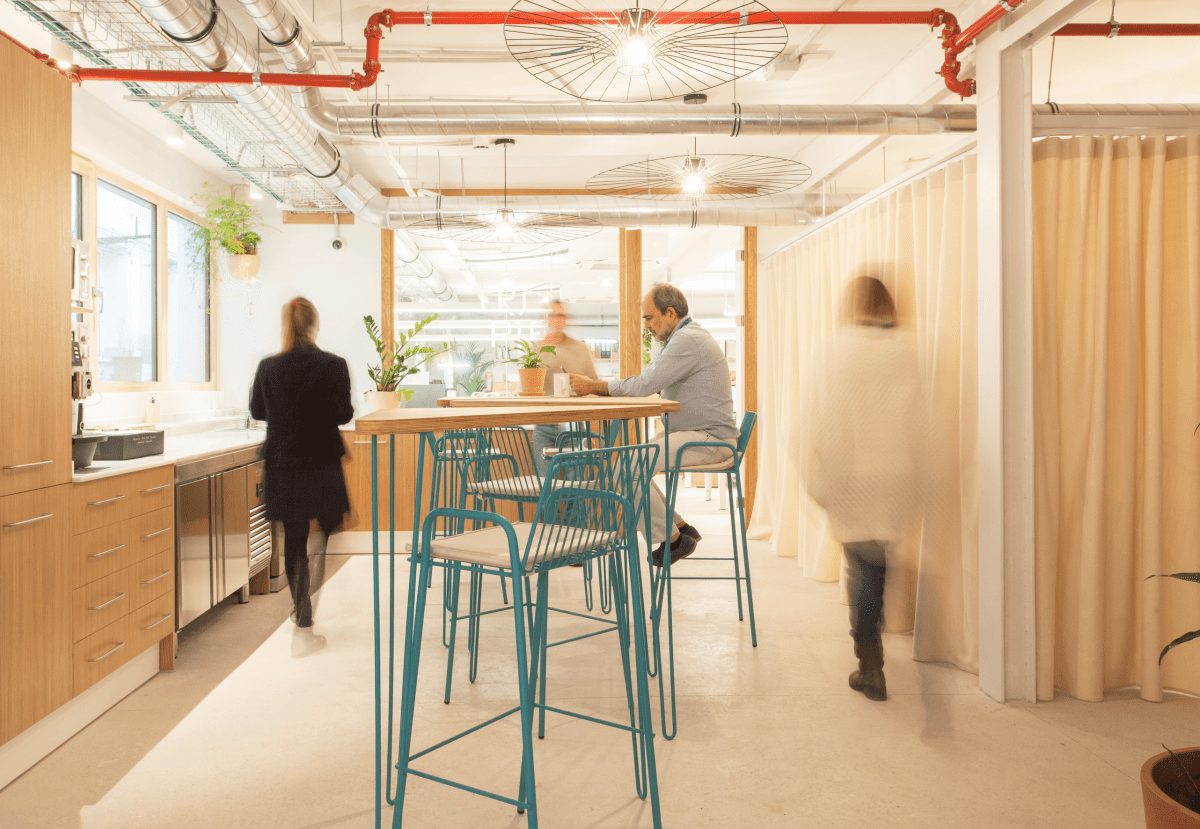 Located in Madrid, the new space, realised by sAtt Arquitectura, aims to create a healthy workspace for people and the planet
With Covid-19 sparking a surge of interest in the role that indoor environments play in our health, Triple Ferraz – a 'healthy' coworking and events space – demonstrates the importance of incorporating health and wellness concepts into the buildings we design.
Realised by architecture practice sAtt Arquitectura, who refurbished an old industrial building in the heart of Madrid's Argüelles neighbourhood, Triple Ferraz is Spain's first coworking building to receive a zero CO2 certification awarded by Ecómetro, an association which creates tools to measure the environmental impact of architecture and urban development.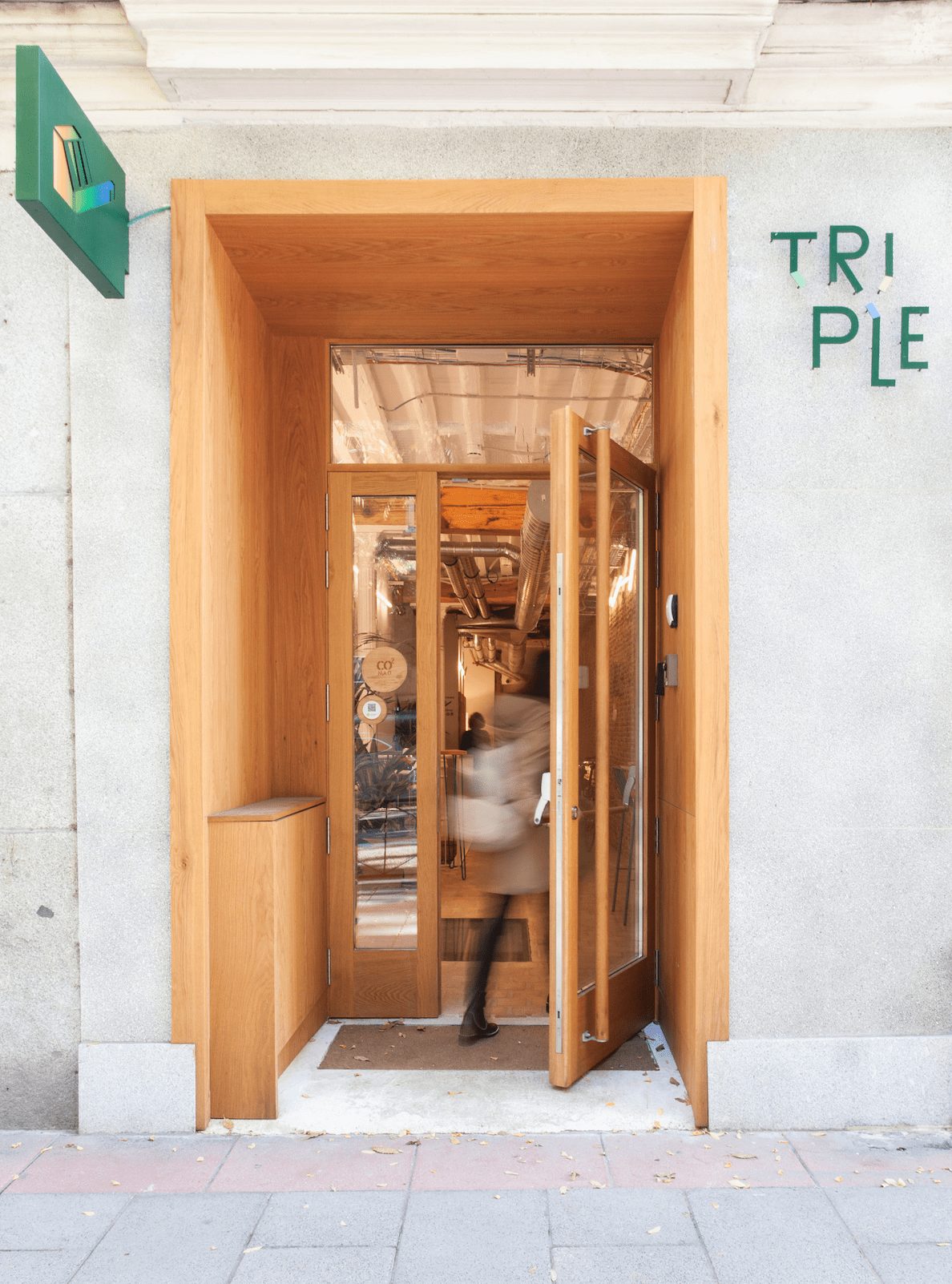 Based on a 'triple balance' or 'triple impact' concept, the 538 sq metre hub, which is spread over three floors, aims to connect organisations and activities whose vocation is to generate a positive environmental, social and economic impact.
The refurbishment of the building was inspired by these values, as well as the three pillars of sustainability – economic viability, environmental protection and social equity. By applying a series of ecological principles, the 'healthy' coworking space was designed with consideration for the environment and to offer maximum comfort to its users.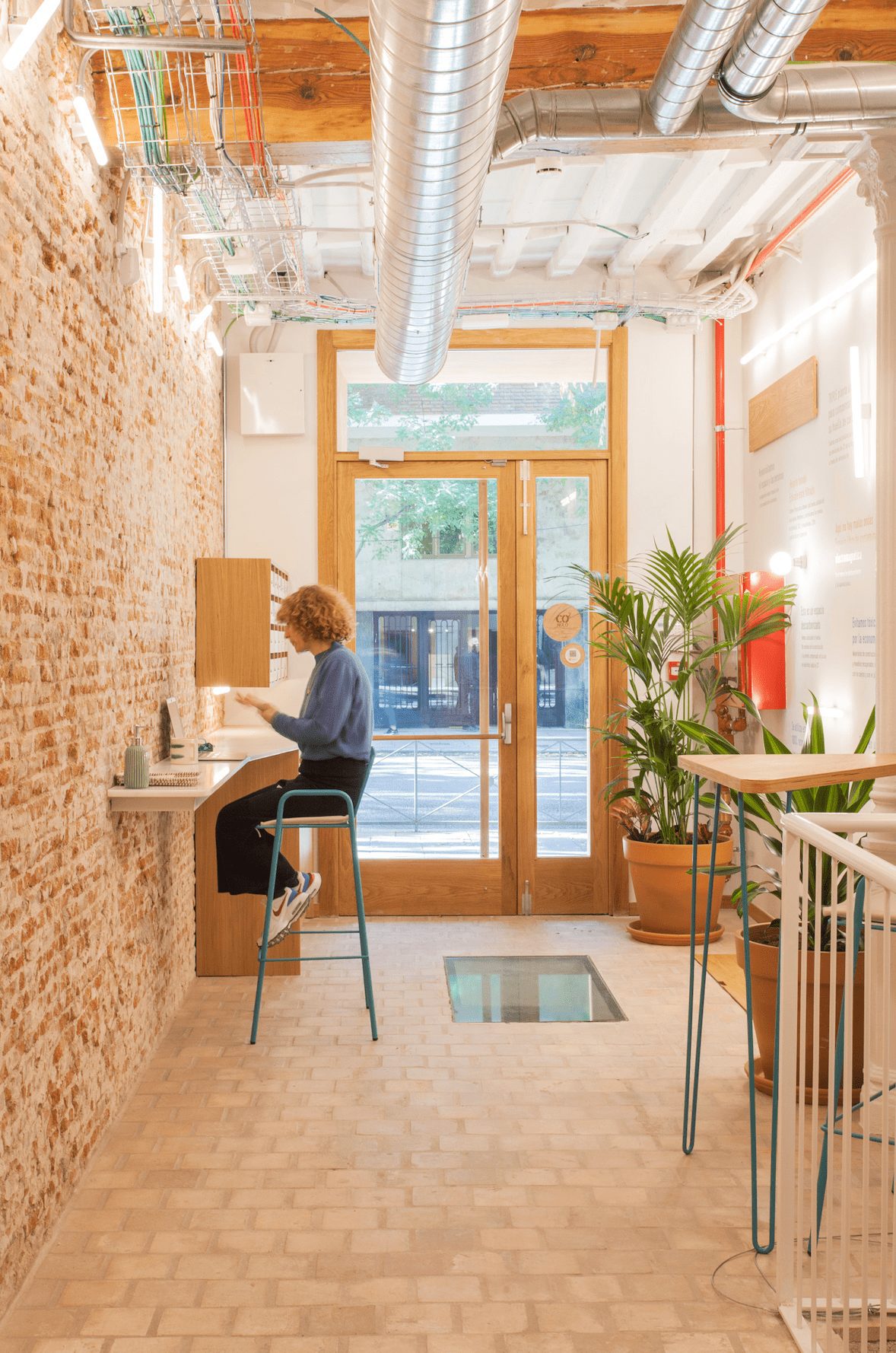 To achieve this, the architects employed Ecómetro's LCA Ecometer – a Life Cycle Analysis tool, developed to calculate, among other things, the carbon footprint of the project.
Used during the design and construction phase, the design team could then make data-driven decisions that would reduce the environmental impact from the start of the project.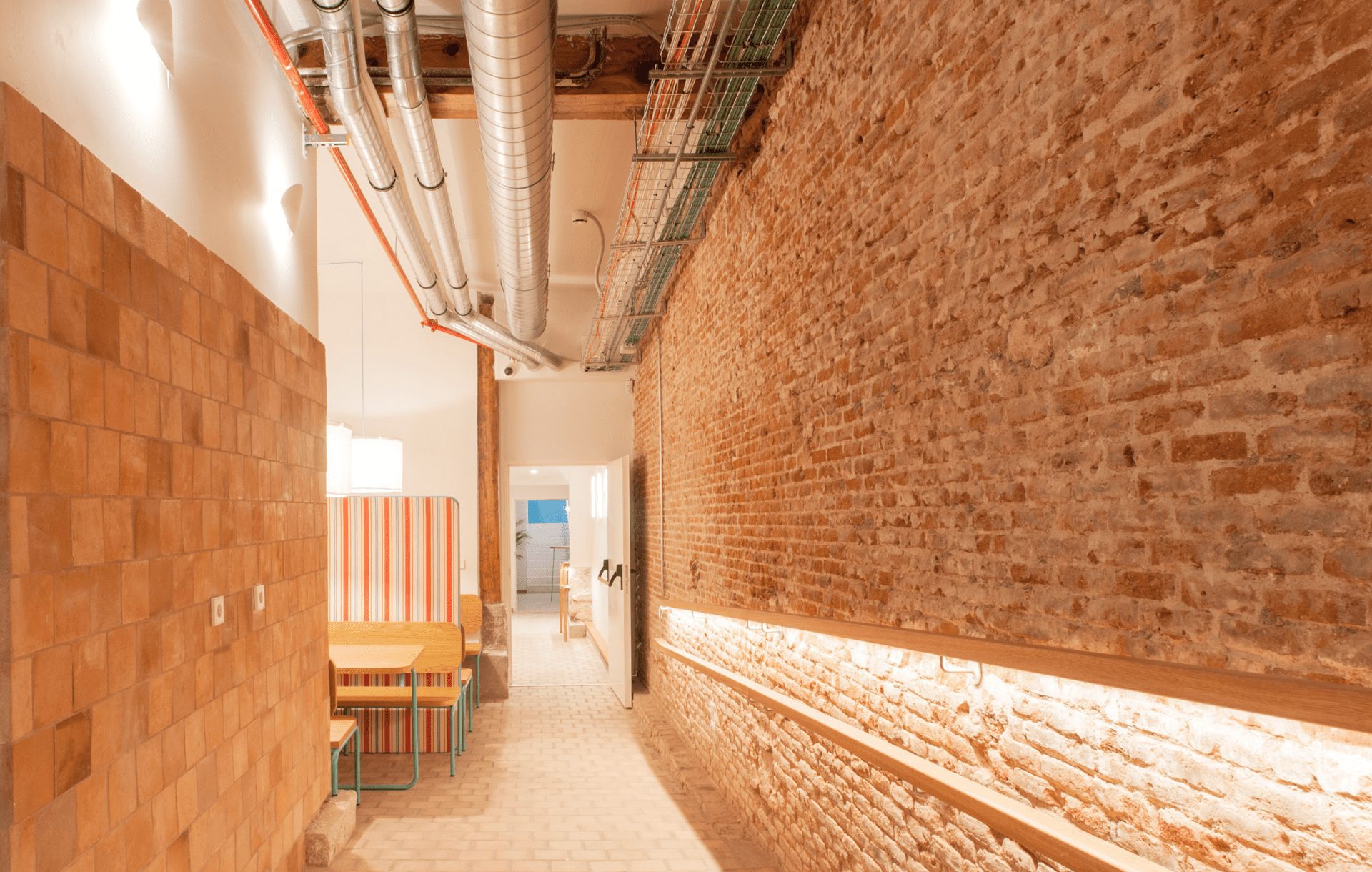 For instance, 196 tonnes of its CO2 (364 kg/m2) emissions, have been offset through a reforestation programme in San Juan de Limay, Nicaragua. The offsetting of CO2, together with the complete electrification of the building, and use of 100% renewable energies, make Triple Ferraz a CO2 zero space.
Furthermore, and thanks to its unique double-flow Zehnder ventilation system, which saves 40% compared to conventional options, the building receives a continuous flow of fresh air that's purified through filters removing up to 80% of pollutant particles, including viruses and bacteria.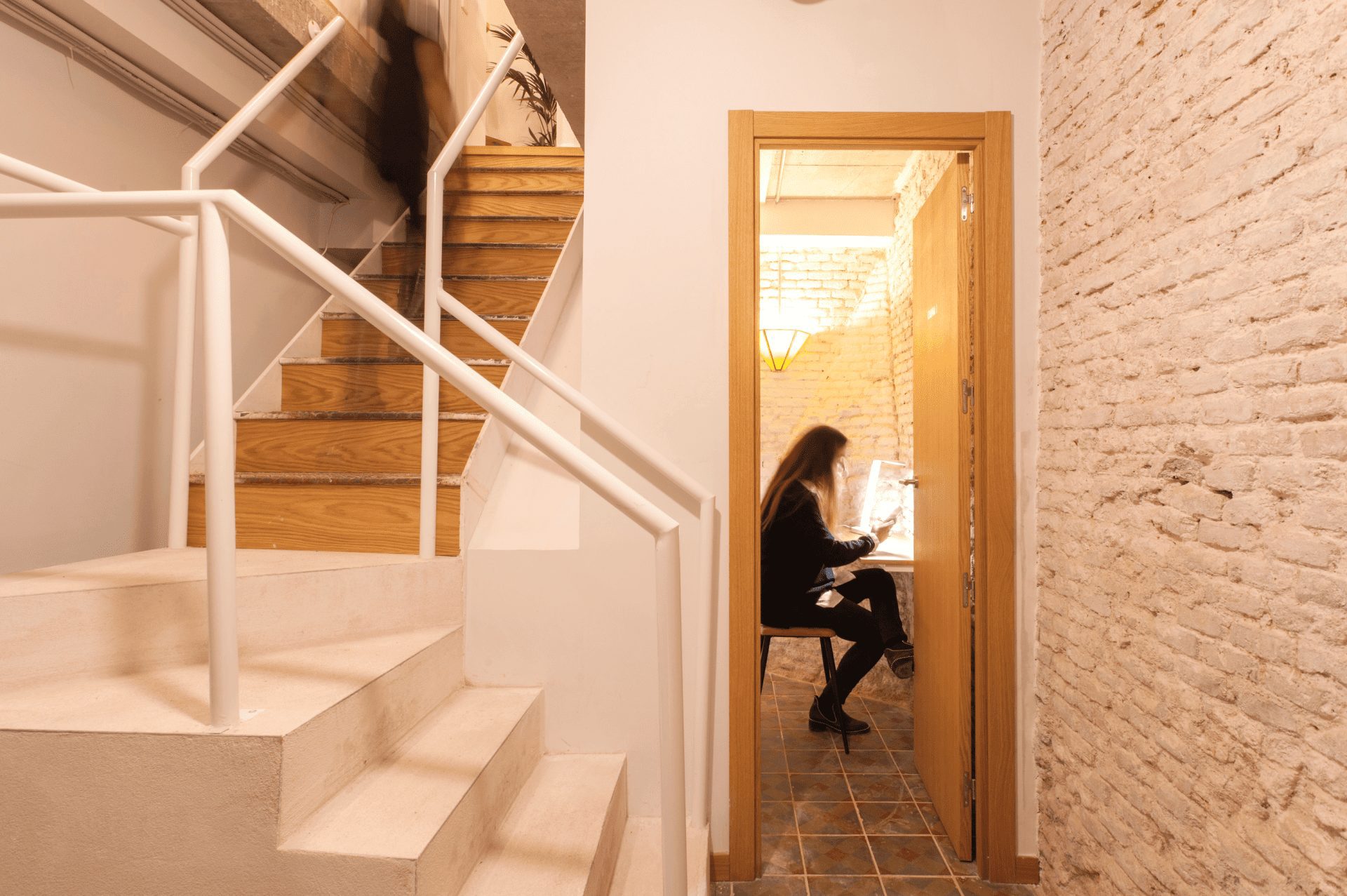 In addition, air quality is controlled through a continuous monitoring system measuring air parameters. It allows real-time control, as well as a daily history of different compounds and substances, such as CO2, VOCs, suspended particles, humidity, ozone and formaldehyde.
Furthermore, sAtt Arquitectura incorporated a comprehensive air-purifying vegetation project. These plants also help clean the air and generate healthier, more productive spaces, which build a connection with nature and promote wellbeing. This sense of health is further enhanced through the use of local and low-impact materials, carefully chosen to minimise the impact of their life cycle analysis.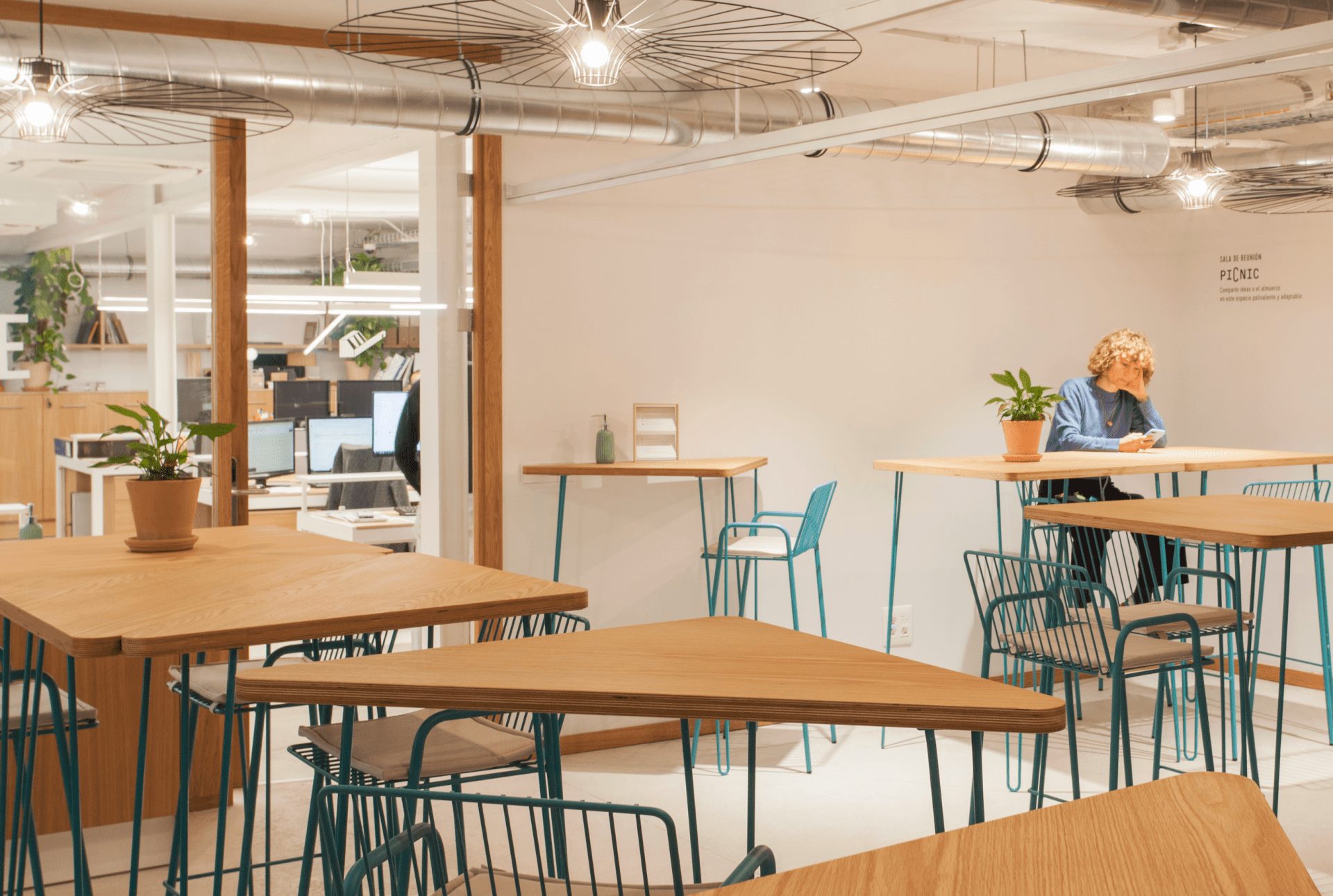 Recycled, recyclable and renewable materials – such as, clay, FSC-certified wood, vegetable-based paint and recycled cotton fibre insulation – were predominantly used, with the design team considering the material's source and proximity to the project, ensuring that the carbon footprint derived from their transport to the site would be as low as possible.
As wellbeing initiatives have increased across the corporate landscape in recent years, the pandemic has only accelerated existing future of work trends such as these. Demonstrating why we need healthy workspaces now more than ever before, Triple Ferraz shows why we all should question whether the materials, furnishings and buildings we use in our workspaces benefit or harm human and planetary health.
Images by Ojovivofoto, Paula Arroyo