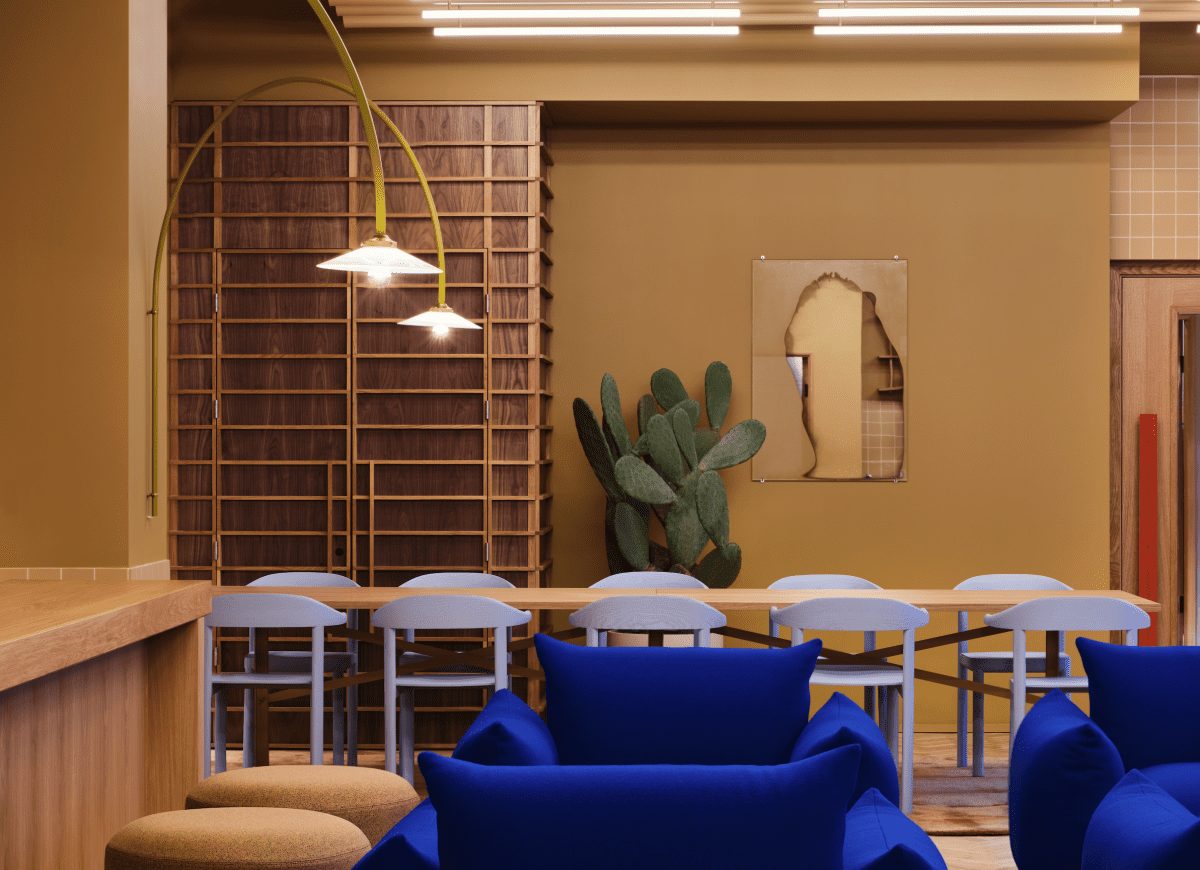 The duo's convention-busting space offers a glimpse into the office of the future
With their recent redesign and refurbishment of the interior of Douglas House, in London, TOG (The Office Group), working with Stockholm-based design studio Note, sought to challenge preconceptions of office spaces.
Now occupied by BP, the six-storey building on Great Titchfield Street was constructed in the 1930s in the austere modernist idiom. While its rationalist architecture has inspired parts of the new interior, the latter appears to be more influenced by the softer, organic modernism pioneered by Finnish architects Alvar and Aino Aalto, famous for their wood furniture and wavy Savoy vase of 1937.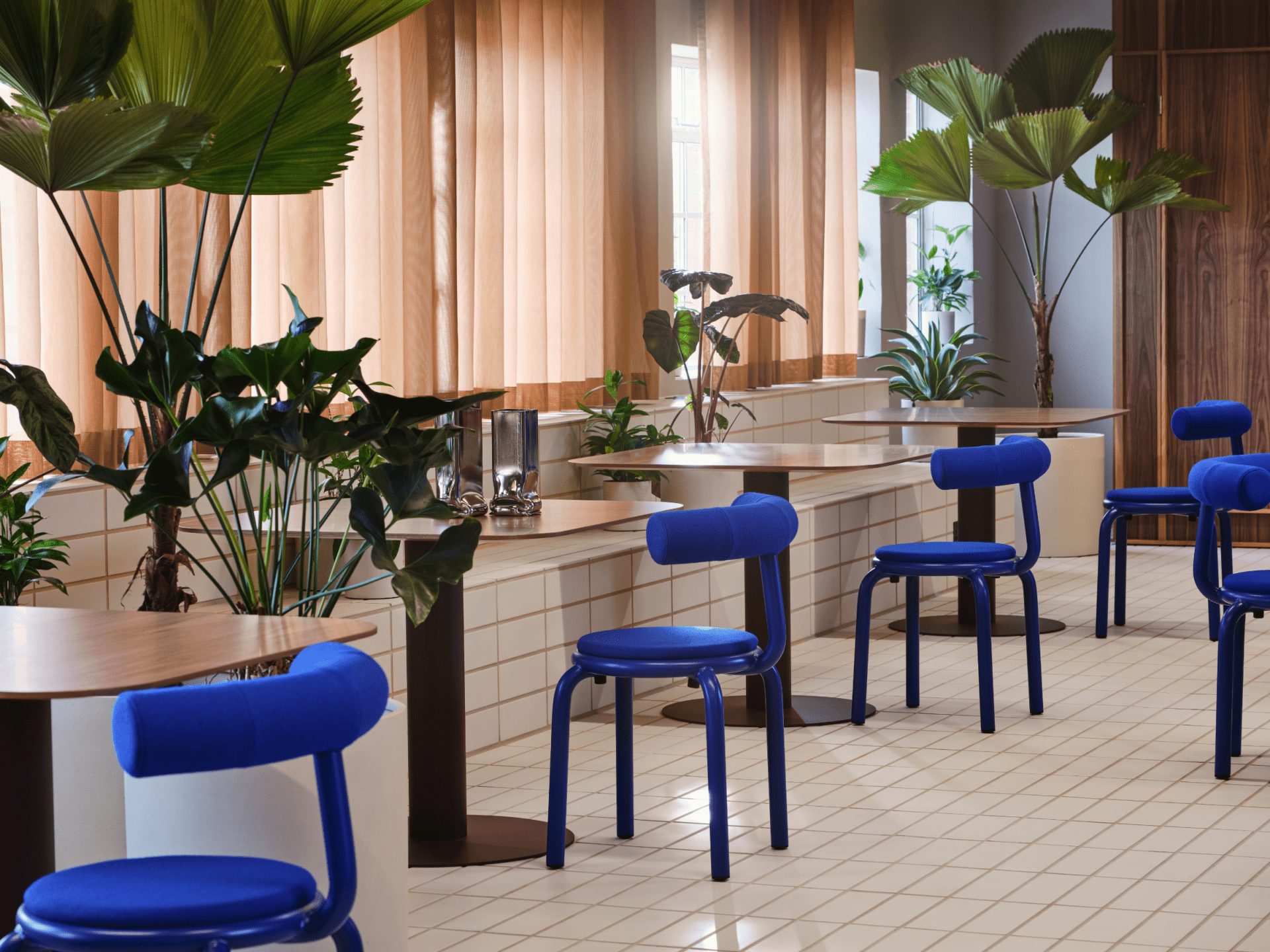 Indeed, a striking, serpentine Aalto-esque glass-brick wall meanders the full length of the ground floor. This separates meeting rooms from a passage containing cafés and workspaces, while bringing light into those adjoining spaces. The thinking behind this and other surprising features was to create a stimulating environment that would inspire productivity.
Modernist inspirations aside, the interior is contemporary – on-trend in a neo-1980s way. Sun-soaked ochre walls and electric blue armchairs by Mario Marenco recall New Mexico architecture. Utilitarian ceramic tiles on floors and walls hark back to the hard-edged, high tech 1980s style (and nod to Douglas House's rectilinear facade).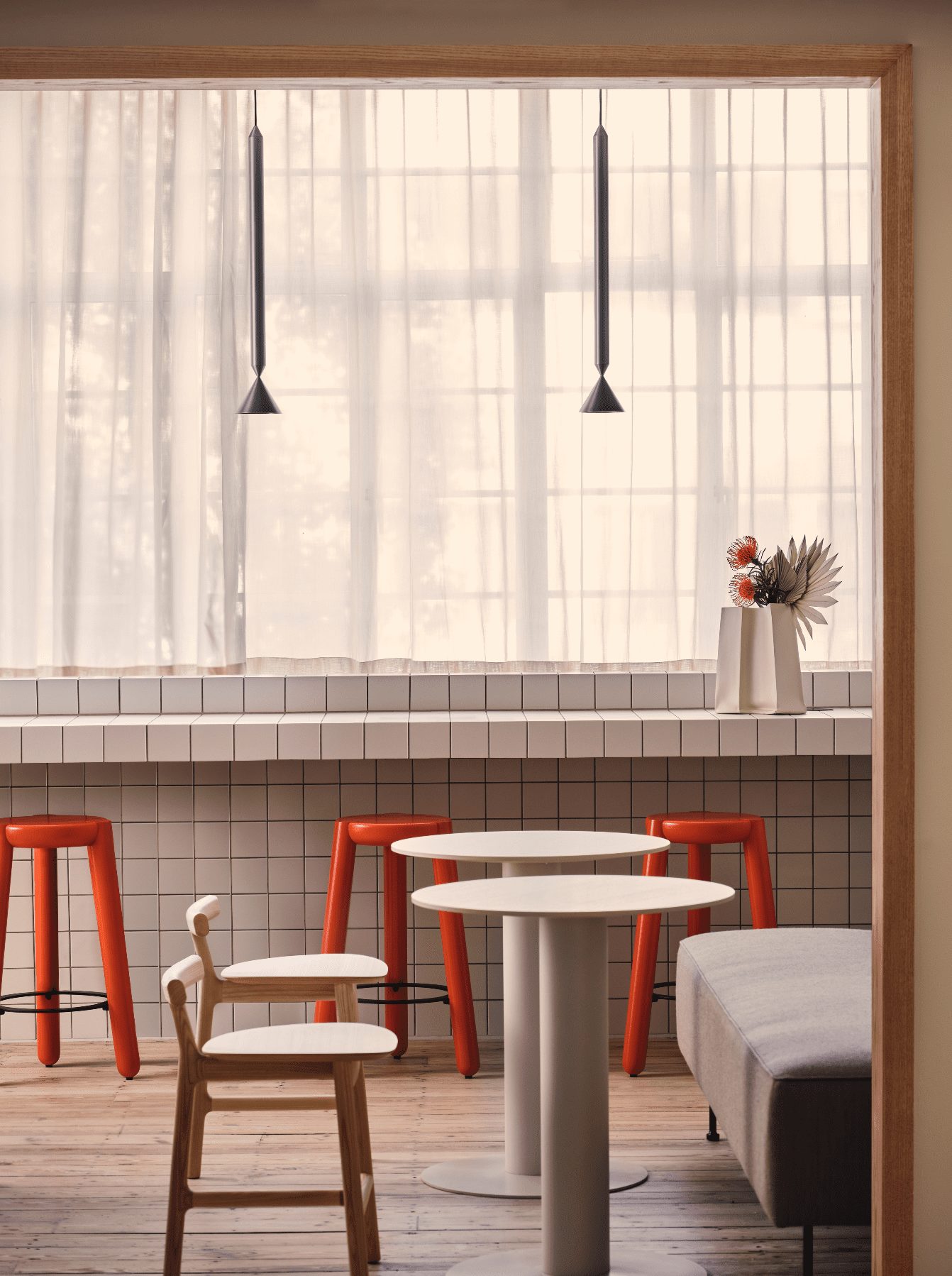 Alongside the expected features of a modern workplace – a modern gym, roof terrace and impeccably-styled meeting rooms – Douglas House also features a number of innovative additions that offer a glimpse into the office of the future.
There is a 'recharge room' for breakout moments during the working day, a plant-filled 'oxygen room' on the top floor in which to recharge and reconnect with nature, as well as a dedicated room for nursing mothers.
For more co-working spaces read: Studio Besau-Marguerre teams up with Vitra to design WorkLifeSpace in Hamburg's Apartimentum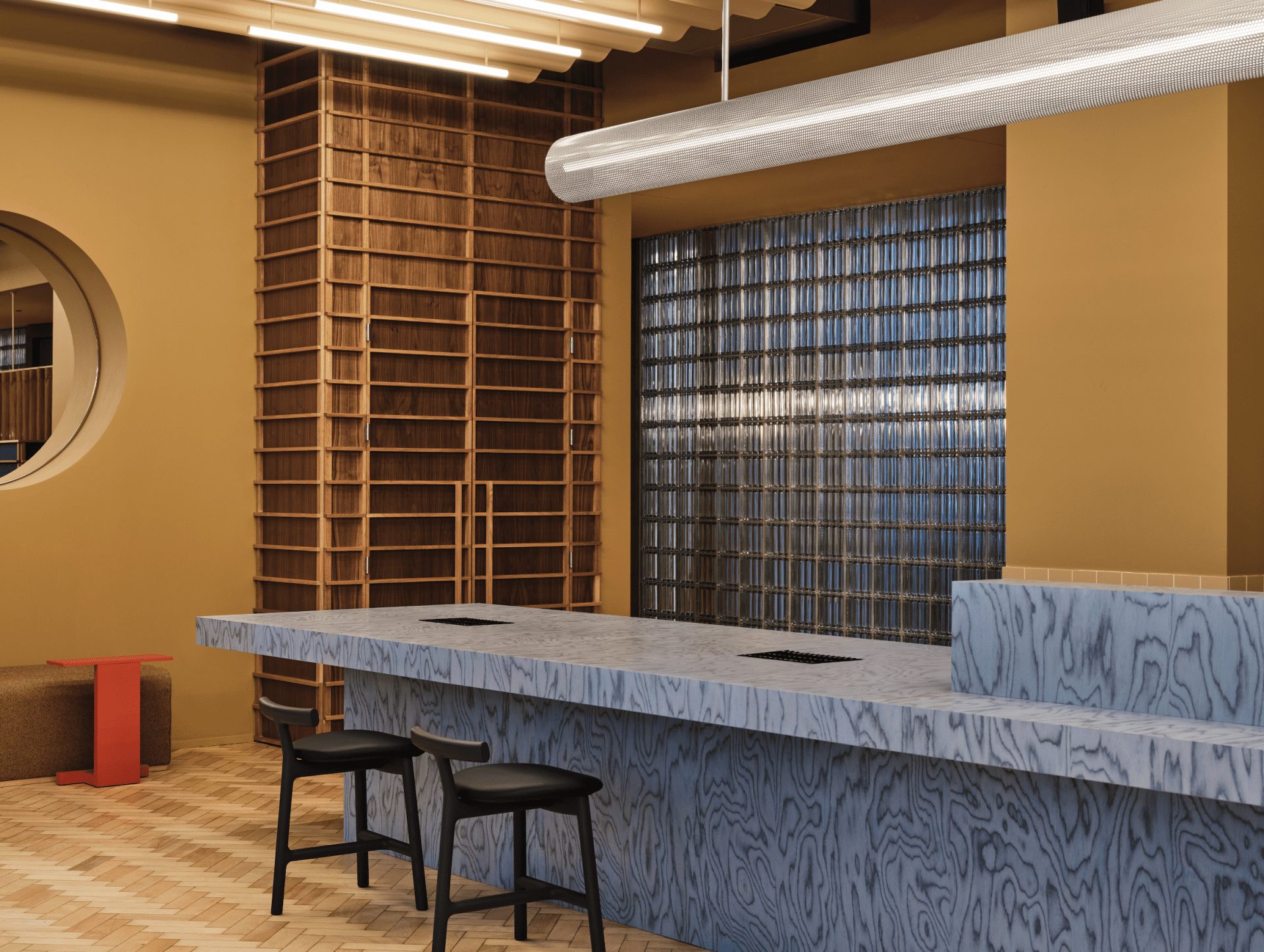 Summarising the project, Nasim Köerting, Head of Design at TOG, says: "Our concept is a 'gentle punch', meaning that the moment you arrive at the office you're confronted by bold colours, warm woody neutrals and desert shades mimicking palettes associated with nature. The glass wall runs behind the reception, too, drawing you into the space."
For more information visit theofficegroup.com
All images courtesy of TOG and Note Design Studio